Want to learn how to get shortlisted for the Carnegie Award? Learn how from someone who just did, Robin Talley herself. An author who often writes about the LGBT community, Talley fervently advocates for social justice. She fights against the unjust treatment of the LGBT community in not only just her books, but also through our every day social media outlets. Read on to find your own inner spark; a spark that drives Talley handle the criticism that comes with writing about a sensitive subject.
College Magazine: What inspired you to take up writing?
Robin Talley: I've loved writing ever since I was a kid; my favorite game even before I could read was making up stories and putting words into characters' mouths. I was obsessed with The Baby-Sitters Club series. I wanted to write books just like those when I grew up.
CM: What do you enjoy most about writing? What do you enjoy the least?
RT: Most of the time, I like revising better than writing the first draft of a new story. Writing a first draft is always a challenge because inevitably, the words you write the first time around aren't as polished as they are in a final draft, and that can be frustrating when you're a perfectionist (which every writer I know is). But when I'm revising I get to shape those messy first-draft words into something better, and eventually, something publishable.
CM: In your book Lies We Tell Ourselves, the characters and story are set during the Civil Rights Movement. How do you come up with topics like these?
RT: I originally got the idea for Lies We Tell Ourselves from my parents. They were both in high school in Virginia in the 1960s when their schools were integrated for the first time. I was talking with them about their experiences of that time, and it occurred to me that it would make a really fascinating backdrop for a young adult novel, because the school integration movement was a social justice battle in which teenagers and younger kids were very much on the front lines. So I thought about exploring the perspective of a black girl who was one of the first integrators of a previously all-white school. And then I thought it would be interesting if this girl, who was dealing with a very public civil rights battle in the integration movement, were also dealing with a very private issue like falling in love with another girl.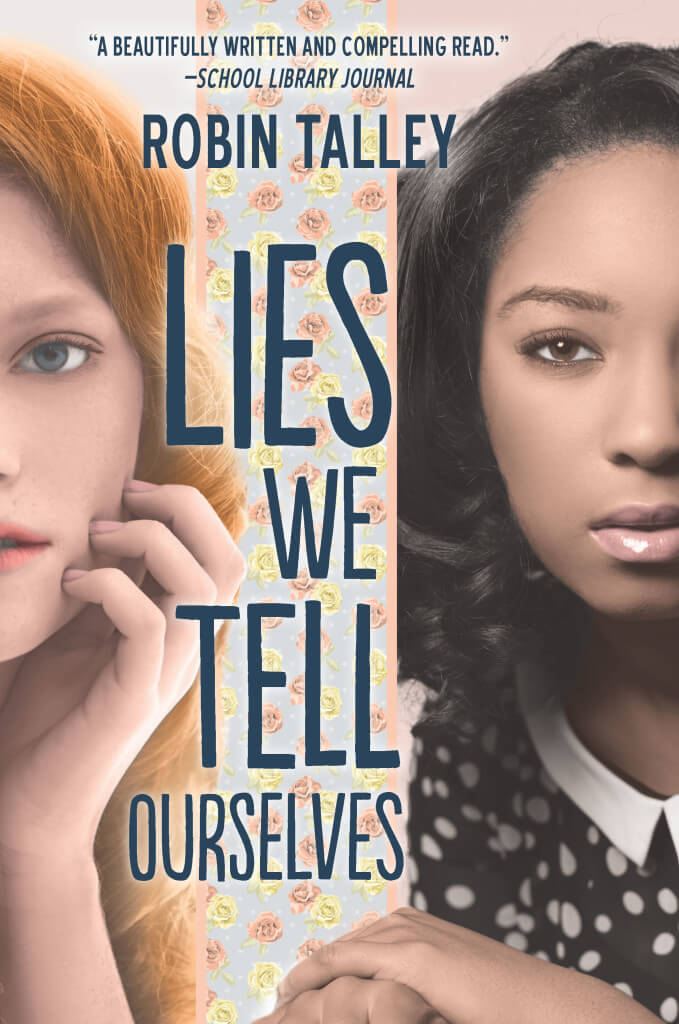 CM: How important do you think it is for readers (LGBT and non-LGBT) to read about LGBT characters?
RT: As a queer writer and reader myself, I'm extremely conscious of how buried LGBT narratives have been for so much of history. It's only relatively recently that we've been allowed to write stories starring LGBT characters without having to worry about persecution. And in many parts of the world that's still not the case. We've been absent from fiction for the vast majority of the time that fiction has existed. So we've got a lot of ground to make up, and I'm eager to do my part on that front.
CM: As an author you must have faced criticism before. How do you handle reactions like these?
RT: Criticism is part of the deal at all stages of the process. Writers get feedback from their agents, editors and critique partners during the writing process and from readers and reviewers once a book is published. Wherever it comes, criticism is an opportunity to learn more so you can become a better writer with your future books. At least that's how I try to look at it.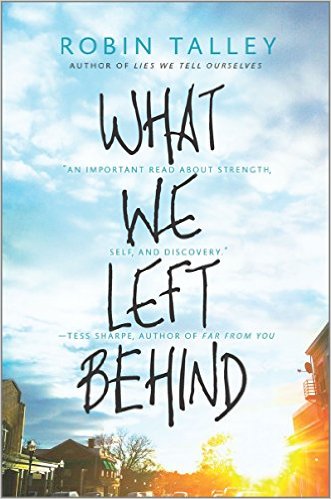 CM: Do you hold any special memories from your time in college?
RT: I went to American University in Washington, D.C…What I remember most as the enduring image of college was hanging out in dorm rooms with big groups of friends, talking about anything and everything for hours upon hours late into the night. That's the kind of thing you don't wind up doing terribly often when you're no longer living in dorms.
CM: You say that your new book, As I Descended, will be a retelling of Macbeth.Can you offer us any more details?
RT: As I Descended is based on Macbeth, but it's set in the present day at a haunted boarding school in Virginia. I've changed some of the characters' genders, so in my version, Macbeth and Lady Macbeth are both girls, and they're in a closeted relationship. And my Banquo and Macduff, while still both guys, are a couple, too. The book was a ton of fun to write, and I hope readers find it fun to dig into; though it's also on the scary side, so I hope they don't have too much fun!
CM: What advice do you have for people who wish to go into writing as a career?
RT: First to read as much as you can and as widely as you can. Read fiction and non-fiction, and read books published recently and books published decades ago. Short stories and articles, too. Every plot, character, and sentence you read, even the bad ones, helps you learn more about how you'll construct your own plots, characters and sentences.
And write as much as you can, because learning to write is just like learning to play a sport of an instrument—it takes practice, and your first attempts will be rubbish. But as you write more and more, you'll eventually reach a point where you'll be happy with what you've produced.