We text everyday. We snapchat every hour and he likes all my IG pics. We're not dating, we're just… talking? What exactly does "talking" mean and how do you know if you're in that awkward position? If your relationship resembles any of these scenarios, you're probably just talking to a flirtatious person on the other side of your iMessage conversation.
1. You text more than see each other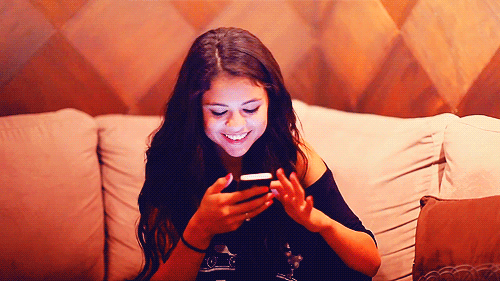 You met this person on Tinder, Facebook or maybe a night out with your friends. You score her number and feel like you're in that iHoneymoon phase. She texts you goodnight or good morning every day and the text count on your phone bill shoots to an unreal number. But the interaction stops there. All of your friends probably roll their eyes when they see this person's name pop up on your phone, and they all bug you wondering if you hooked up yet. Does sexting count as a hookup?
2. You share the same emojis next to your Snapchat usernames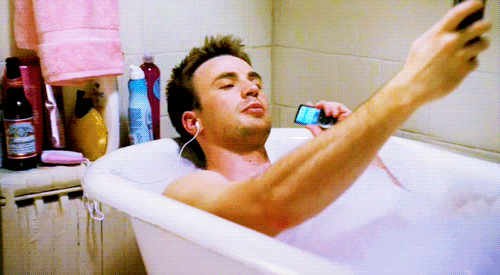 Snapchat is the best app for "talking" to that aloof someone. You freak out when you get a picture from this person that allows you to view it for 10 whole seconds. These pictures could range from a cute selfie to a picture of him at the gym (just so you're the witness of them working on their fitness) and probably some explicit pictures. Those you'll only get to see for about four seconds.
3. Liking each others social media posts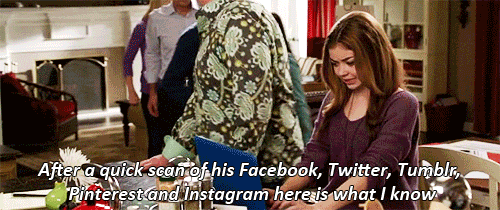 You covered all your bases and posted your best selfie on Instagram, Facebook and Twitter. While you were "stalking" her personal page, you received a notification that she liked your new picture. A toothy smile spreads across your face, so you decide to do the same and like one of hers. This will probably go on for a few weeks to a month. There may even be some "poking" involved. Do people still do that?
4. You try to avoid any comments that might come off as "feels"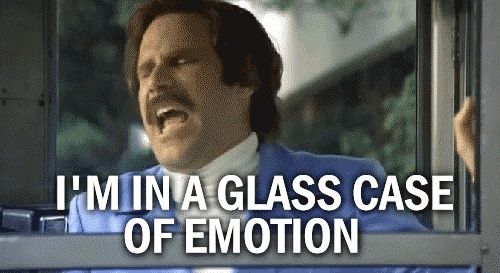 While texting or Snapchatting this person, you try not to use the words 'like' and 'you' in the same sentence. You also avoid making plans for them to meet your friends, family and well, making plans at all. Also, remaining in present tense is very important so you never mention the future. "Maybe 'talking' is a term used by those that are afraid of 'jinxing' a potential relationship," Warren County Community College sophomore Ashley Pernini said.
5. Never showing your weird side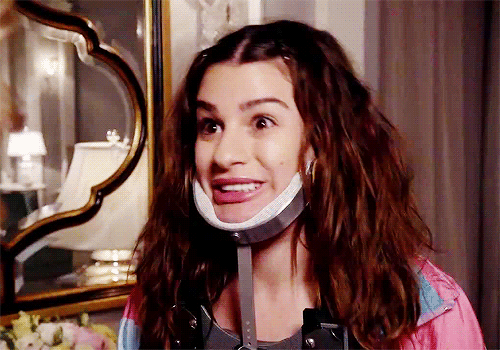 This guy clearly liked you to after being in that group project together, so you try to keep that cool personality and tone down your less than suave side. You find yourself starting a text and deleting it a million times to make sure you sound smooth. You also strategically leave out the fact that you have a replica of Hermione's wand from Harry Potter World.
6. You drive yourself crazy wondering if they're "talking" to someone else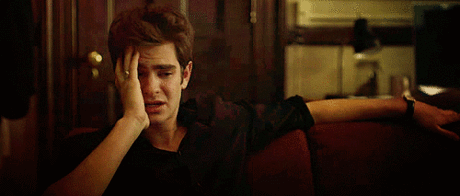 While scrolling through this person's beach pics in Instagram, you also find yourself checking out the comments under the pictures. You're basically a detective now, because you keep checking through this person's likes and comments trying to figure out if they have a "side-talking" partner. You'll lose sleep over this and wonder if you'll sound clingy if you ask, "Oh, who are you with?"
7. You're worrying about being ghosted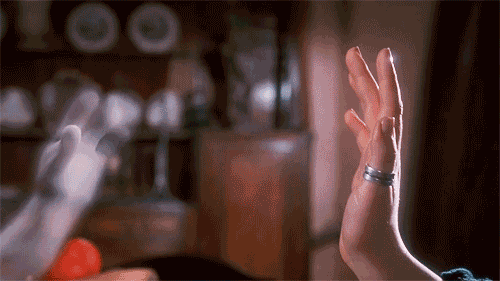 If the other person in this "talkingship" isn't feeling you anymore, they might ghost you. Usually in regular relationships you can feel when things are going downhill and you'll eventually hear the words, "We need to talk" at some point. You're aware of the lack of strings in a talkingship, so you could wakeup one day without that good morning text. It's like magic. Poof, they're gone. "Talking: you are with someone but have an escape clause. You know, just in case someone better comes along," McGill University graduate Christopher McGill said.
8. You change their name to DO NOT TEXT when you're about to get lit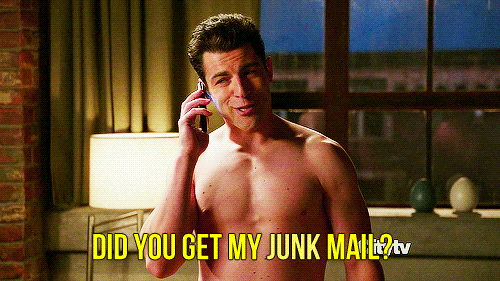 We all know what alcohol does to you. The glass full of strong liquid causes your already crazed hormones to get even crazier, so all you can think of is texting the person you're talking to. "I juss wanna tessxt and say helllloooo sexaaaay," you say to your friend as you clumsily pick up your phone. You know pre-party that you'll say something you'll regret, so trying your best to not to use your phone for anything but selfies is on your to-do list for the evening.
9. How do you introduce this person?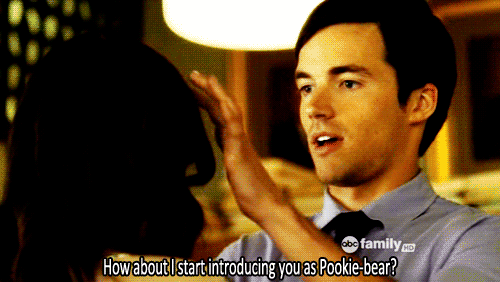 You've finally been talking enough to hang out in person. No one said the word date, so you're just hanging out trying to figure out the other person's intentions. Of course on this hangout you bump into a friend and panic hits you immediately. Either they introduce themselves, or you end up just saying their names. It's tricky. "Personally, I think 'talking' is just getting to know someone. Sometimes before jumping into 'dating' you want to make sure you have similarities as well as the same sense of humor. If you can't be your self with someone even before putting the label of 'dating' it's not worth it," SCAD graduate Caitlyn Kneafsey said.
10. You have to convince yourself that being single is a great thing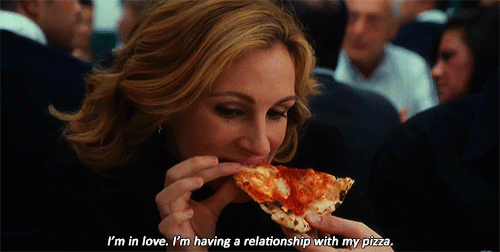 You never know what's going to happen. You could get ghosted, the other person could tell you that they've met someone else or they could pull out the friend zone card. It's almost like you have to keep at least part of a wall up just in case something happens. If something does go wrong, you say, "I LOVE BEING SINGLE?" Which is totally true, right?