Credit cards seem easy enough to understand—you're just buying something that you pay for later. However, there's a lot more to credit cards than swiping and paying later. Credit symbolizes your status in a society. It sounds dramatic, but it's true. Your relationship with your credit card determines how much you're able to borrow, how much interest you pay, your lifestyle and income—and all of it is based on something called a Credit Score. In order to build good credit, you must keep track of your score, maintaining it within the healthy range.
What is a Credit Score? Why do You Need Credit Monitoring?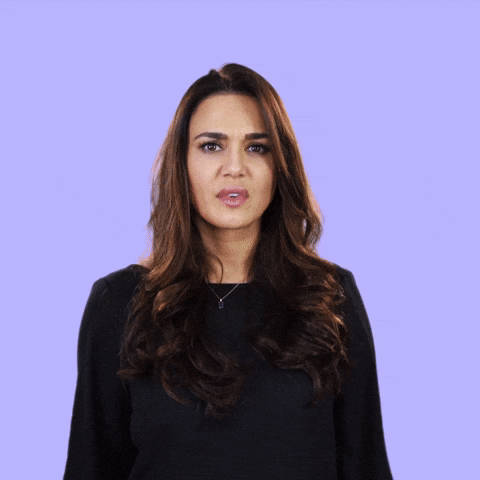 In determining whether to offer you a line of credit or a loan—or even to verify your identity or draft a rent agreement—banks, employers and landlords look at your credit report. Reports factor in things such as the number of credit card accounts you have, their borrowing limits and current outstanding balances; the amounts of any loans you've taken out and how much of them you've paid back; whether your monthly payments for your accounts were made on time, late or missed altogether; and more severe financial setbacks such as mortgage foreclosures, car repossessions and bankruptcies. For students, their first credit cards may set the tone for the rest of their credit history.
"You want to make sure you build good credit. That means actively using your card while staying on top of payments, making sure that you don't overdraft your account and ensuring that you have more in your checking's account than what you are spending in credit," Bank of America Relationship Manager & Lending Specialist Linda Tran said.
Reports are compiled by three independent credit bureaus: Experian, TransUnion and Equifax. They often display a three-digit number known as a credit score. Free credit monitoring allows you to see your credit score without paying any extra fees. The different credit scores may be FICO, Vantage Score or some other product, and these scores may be updated on a monthly or weekly basis.
"I made a lot of mistakes when I first opened my credit cards. I didn't do any research, I opened too many all at once and I was only paying the minimum fee every month because I couldn't keep track of all the payments. You absolutely must keep track of your score and maintain a healthy balance between the amount in your checking's and the amount you're spending. Don't let this scare you but be cautious," University of California, Irvine senior Nour Yousef said.
Credit monitoring usually includes information beyond just your score, such as the factors affecting your score, how your score compares to national averages, and fraud alert occurrences. Free credit monitoring should definitely be on your list of requirements if you are at all concerned about suspicious activity alerts, identity theft protection, personal information security and credit card fraud.
Read on for the 10 Credit Cards That Give You Free Credit Monitoring
10. Chase Freedom Unlimited®
This card offers you the chance to build your credit simply by shopping! Clients earn 5 percent cashback on travel purchased through Chase, a plus for any students who choose to Uber; 3 percent on dining at restaurants and drugstores, and 1.5 percent on all other purchases. Your cashback is available to redeem at any time, making monthly credit card payments much easier. When using this card, you're building credit and earning back what you're spending by simply going out with friends and maintaining your regular spending habits. It's an easy—and fun—way to enhance your credit score without getting stressed.
9. Surge Mastercard®
Have you already had a few credit cards and been unable to keep track of your score? This card remains ideal for rebuilding credit. The Surge Mastercard® accepts all credit types, so if you have a bad credit score, the Surge card gives you a second chance. Patrons receive free access to their Vantage 3.0 score from TransUnion upon signing up for e-statements, and monthly reportings are made to the three major credit bureaus. If this sounds like the right card for you, you can see if you're pre-qualified without impacting your credit score.
8. Secured Mastercard® from Capital One
Another card ideal for students with bad credit, with the Secured Mastercard® there's regular reporting to the three major credit bureaus, unlike a prepaid card. Once you make the minimum required security deposit, you'll get an initial credit line of $200.
"It's embarrassing to admit, but at one point I had a pretty terrible score. I was able to find a card that helped me limit and thoroughly monitor my spending so as to contain the situation. My banker at Capital One was so helpful, and the process was much easier to understand when someone helped break down my score and the factors impacting it," California State University, Long Beach sophomore Rommy Saadani said.
Certain factors may increase your credit line, making life easier. The built-in credit monitoring service will allow you to keep track of your score while you rebuild your credit in an easy and hassle-free process.
7. Capital One Quicksilver Cash Rewards Credit Card
If instead you're a first-time card owner and more interested in building credit while going on amazing shopping sprees, this card allows you to earn unlimited 1.5 percent cash back on every purchase, every day. There are no rotating categories or sign-ups needed to earn cash rewards. Plus, cash back won't expire for the life of the account and there's no limit to how much you can earn. The Quicksilver card also offers other perks, like 0 percent APR and sign-up offers, that make building credit for first-time users much easier.
6. Journey Student Rewards from Capital One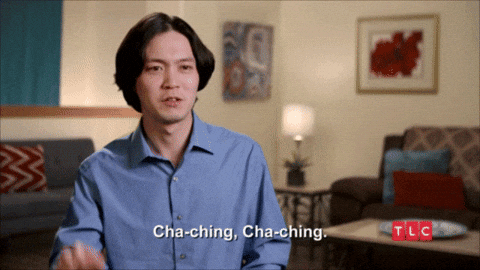 This card was made with students in mind. Upon signing with the bank, students receive 1 percent cash back on all your purchases and the bank offers many perks to motivate on-time payments, ultimately increasing your credit score. If you pay on time, you can boost your cash back to a total of 1.25 percent for that month and earn $5 per month for 12 months on select streaming subscriptions. You are also automatically considered for a higher credit line in as little as six months.
5. Bank of America® Cash Rewards Credit Card for Students
Keeping in mind the necessary expenses of living and shopping habits of every student, this card tries to make life easier for its students. You can earn 3 percent cash back in the category of your choice: gas, online shopping, dining, travel, etc. and 2 percent cash back at grocery stores and wholesale. You also receive unlimited 1 percent cash back on all other purchases.
"I chose Bank of America because that was the bank that my parents used, you know? But they've been so helpful in helping me build my credit and the mobile app makes things so [much] easier; to me, however, the greatest perk is that you can remain a 'student' until you're 25. Even if you graduate before then, you get to enjoy the student status and strengthen your credit," University of California, LA graduate Mariana Juarez said.
Another helpful addition to this card is the optional overdraft protection function. Prevent declined purchases, returned checks or other mistakes when you link your eligible Bank of America® checking account to your credit card when you enable this function. This allows students to keep their spending in check and prevents them from acquiring bad credit.
4. Discover it® Cash Back Card
If you're a big spender and looking to build your credit while doing so, this card offers an unlimited cashback match. This means that Discover automatically matches all the cash back you've earned at the end of your first year. You earn 5 percent cash back on everyday purchases at different places each quarter like Amazon.com, grocery stores, restaurants, gas stations and when you pay using PayPal. Plus, earn unlimited 1 percent cash back on all other purchases automatically. Redeem cash back in any amount, any time—this means you can pay off your outstanding statements with cash back!
3. Capital One Venture Rewards Credit Card
For students intending to study abroad or who travel often, this may be the card for you. Earn 100,000 bonus miles when you spend $20,000 on purchases in the first 12 months from your account opening, or still earn 50,000 miles if you spend $3,000 on purchases in the first three months. Keep in mind that a good credit score is needed in order to open with this bank. You also earn unlimited double miles on every purchase.
Miles won't expire for the life of the account and there's no limit to how many you can earn. Receive up to $100 application fee credit for Global Entry or TSA Pre✔®. Redeem on travel—including flights, vacation rentals, car rentals and more. Plus, you can transfer your miles to over 15+ travel loyalty programs. Make travel easier by simply making your regular purchases and building your credit overtime.
2. Chase Sapphire Preferred® Card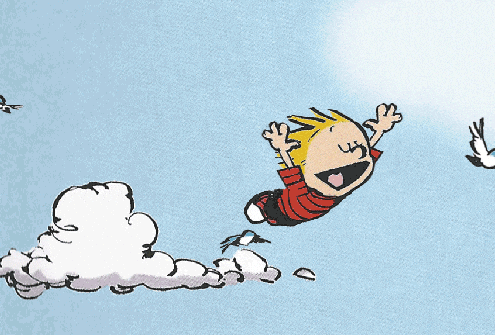 Deemed the best Chase has to offer with curated deals specifically for travelers, this card awards you 100,000 bonus points after you spend $4,000 on purchases in the first three months your account is open. Earn double points on dining including eligible delivery services, takeout, dining out and travel. Plus, earn one point per dollar spent on all other purchases. Get 25 percent more value when you redeem for airfare, hotels, car rentals and cruises through Chase Ultimate Rewards®. For example, 100,000 points are worth $1,250 toward travel.
"This card may not be right for every student, but as an international student, this card has been a lifesaver. I'm able to build credit, earn miles and enjoy the various traveling and sign-up amenities by simply making my regular purchases on a credit card rather than my debit," University of California, LA junior Priya Gopal said.
You also get unlimited deliveries with a $0 delivery fee and reduced service fees on eligible orders over $12 for a minimum of one year with DashPass, DoorDash's subscription service. Count on trip cancellation/interruption insurance, auto rental collision damage waiver, lost luggage insurance and more. This is the perfect card for students intending to vacation in comfort or international students looking for deals that make traveling back home much easier.
1. Discover It® Student Cash Back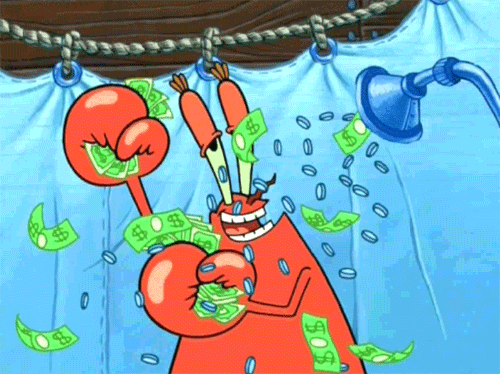 This card descended from the university gods in order to award you for your hard work. Some of the perks include 5 percent cash back on everyday purchases at different places each quarter like Amazon.com, grocery stores, restaurants, gas stations and when you pay using PayPal, up to the quarterly maximum when you activate. Plus, earn unlimited 1 percent cash back on all other purchases automatically. Students with a GPA of 3.0 or higher earn $20 statement credit each school year.
The card offers students rewards while building their credit history in order to help them after graduation. And get your free Credit Scorecard that includes your FICO® Credit Score and important details that help make up your score. For a first credit card, this one may be the most ideal: build credit and easily stay on top payments with the many perks offered by the card. Credit doesn't have to be scary—as long as you've got the right card for you and you're monitoring your score, you're on track to becoming the ideal client.