Does your heart skip a beat every time you board a plane or even just see one soaring through the sky? Piloting might just be your calling. The lengthy and costly process of becoming a pilot can be intimidating, but the breathtaking views, constant travel and overall excitement of the job make it worth all the hard work. Here's a breakdown of everything you need to know to start your journey to becoming a pilot.
Read on to find out how you can become a pilot.
What does an airline pilot do?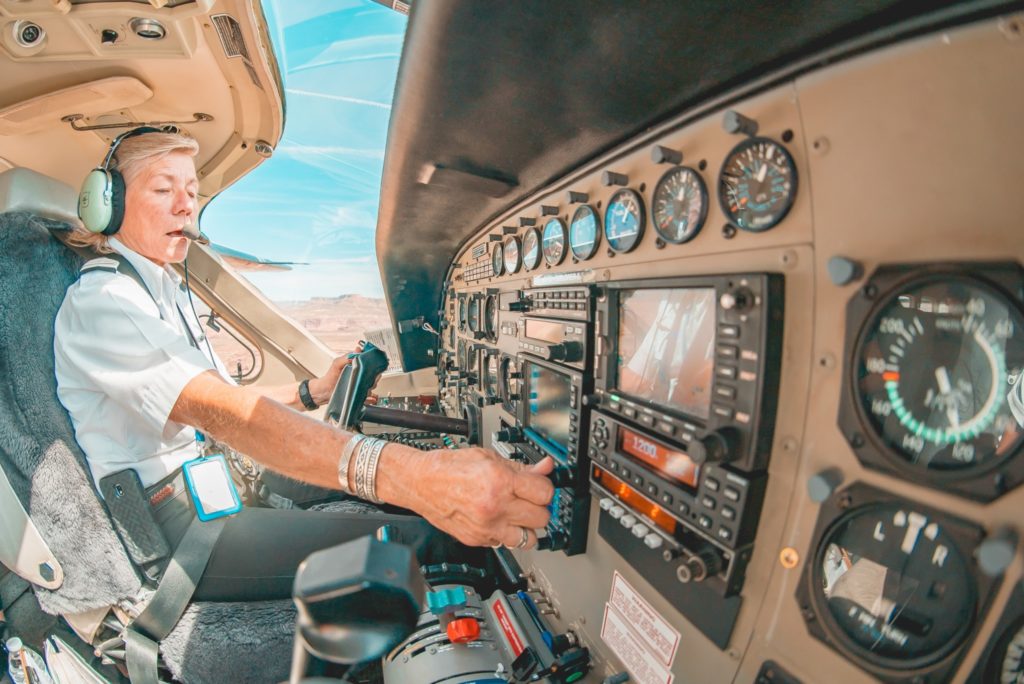 Professional airline pilots fly and navigate planes for major companies like Delta, United and American. They get people—or cargo if they work for FedEx or UPS—where they need to go. Pilots who work at major airlines must stick to a strict flight schedule and follow protocol, but they also must make decisions on the fly (pun intended).
As a pilot you will:
Navigate aircraft during takeoff, landing and flight
Complete pre-flight preparations
Monitor instruments and controls in the cockpit
Communicate with fellow crew members
Ensure safety for all passengers and crew
Attend training for emergencies every few months
What does it take to become an airline pilot?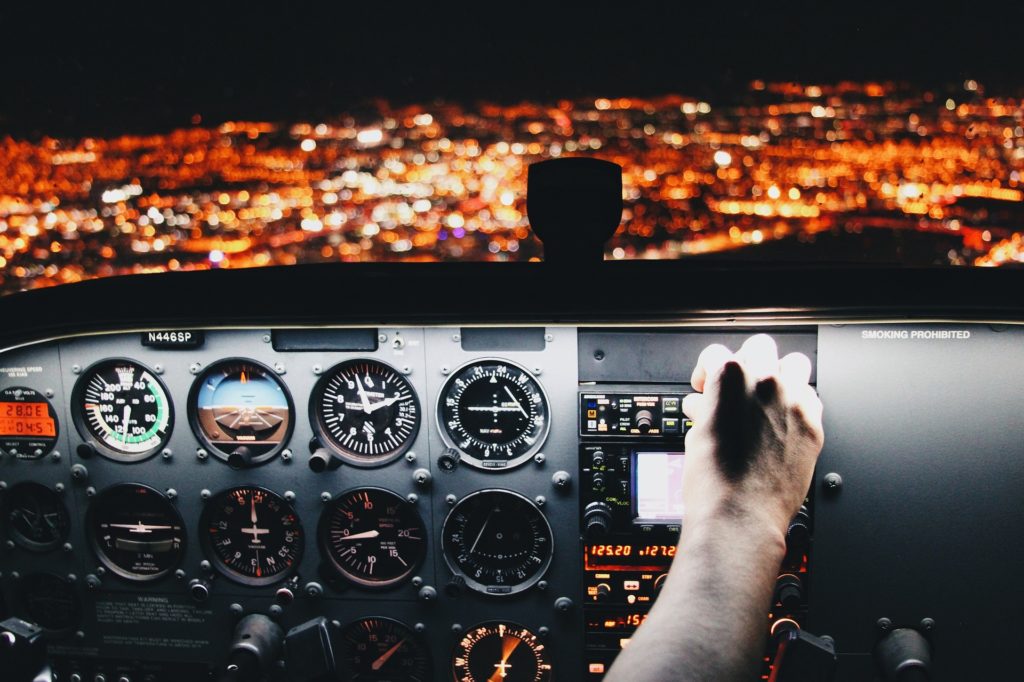 Flight school takes a lot of time and a lot of money, so before you dive in, take a flying lesson or two if you can. "You definitely want to get into or around the airplanes and see if you're excited by it. If you get all lit up and excited, then you know it's really for you," said Laura Einsetler, a pilot for a major U.S. airline. Once you're sure about becoming a pilot, you'll need to get your college education.
Your degree doesn't have to be aviation-related, although many universities do offer aviation programs. "I know lots of airline pilots who went to school for economics, English, even liberal arts degrees," said Patrick Smith, a pilot for a major U.S. airline. "A lot of people think you have to be good at math and physics and study those things to become a pilot. That's just absolutely not true." Once you have your degree, you'll need 1000-1500 hours of flight experience to apply to regional airlines.
You can build these hours by working as a flight instructor, a copilot for a corporate jet or another entry-level job for at least a couple of years. With 1000 hours of flight experience under your belt, you can finally start working for a regional airline and eventually move up to captain positions. Once you have at least 4000 hours of flight time, it's time to apply for the major airlines.
What should I know about becoming a pilot?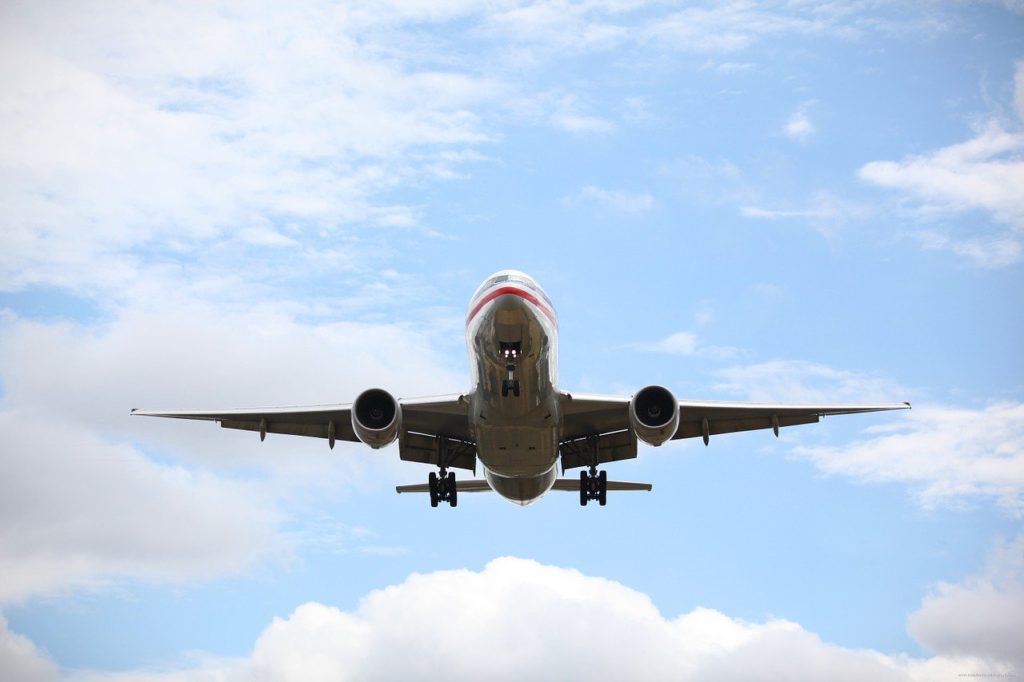 What kind of income should I expect?
According to the U.S. Bureau of Labor Statistics, the median annual wage for airline pilots was $147,220 in May 2019. Pilots for major airlines get paid well, but they worked hard to get there. "Nobody's making six-figure incomes until you've been at it for a while," Smith said. "Eventually, when you make it to a big airline, it's a good career and you're well-compensated, but it can take a long time." You'll most likely be doing more spending than earning during your first few years in the field. Know that patience is key when it comes to pursuing your dreams of flight.
How much will I work?
You didn't think your days of pulling all-nighters would end after college, did you? From time zone changes to flying from coast to coast overnight, as a pilot you'll have to figure out how to deal with exhaustion daily. Your busiest work season also happens during everyone else's travel season, meaning you'll be on the clock during weekends, summers and holidays. But it all pays off if you truly love to fly. "I call it airplane addiction," Einsetler said. "You get satisfaction from knowing that you just flew this $150 million jet full of hundreds of people to the destination of their choice safely. You did that." Despite all of the late nights, pilots never tire of chasing that extraordinary feeling.
What will my work environment be like?
While pilots spend much of their time in the cockpit, they also stay in a fair share of hotels and explore lots of new cities. They build long-lasting friendships with their fellow crew members, whether it's while they're cruising through the air or going out for drinks during a long layover. "The people that I've met has really been a highlight of my time in the industry. I have quite a few friends still to this day who I flew with over the years. We just clicked and did something fun in some city we had a layover in," said Sam Weigel, a pilot for a major U.S. airline. Although the pilot lifestyle can sometimes take a toll on families and relationships, the airlines allow you more freedom to choose where and when you travel with seniority. Eventually, you won't have to work every holiday and you'll end up getting to spend time in some pretty cool places.
What do I need to know about the future of the profession?
The pandemic shouldn't discourage you from pursuing a career as a pilot. Remember that the airline industry has always experienced big booms and big busts. Before COVID-19, it was 9/11. "What I tell anybody who is going into this industry is that they have to accept that it is not a very stable profession. It has ups and downs and sometimes you don't see them coming," Weigel said. If you have a knack for coming up with side hustles and saving for a rainy day, you'll have no problem achieving success as a pilot. Plus, in a few years, the industry will face a huge surge in retirements (since pilots are required to retire at age 65). If you start pursuing this career right now, you won't need to worry about applying for major airlines anytime soon. By the time you're ready to enter the workforce in several years, the industry will need new pilots again.
What key skills do I need to become an airline pilot?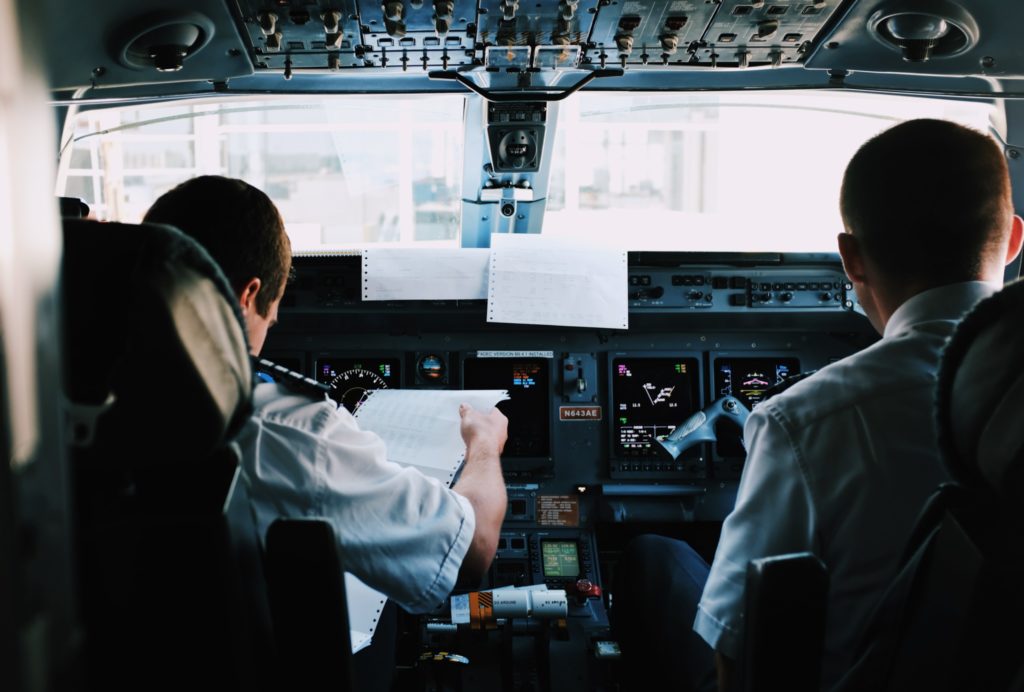 1. Communication
Since at least two pilots man every cockpit, flying a plane successfully involves a lot of talking, listening and understanding. Especially when facing an issue with weather or mechanics, pilots must work together as a team to come to a solution and ensure that nothing goes wrong.
2. Decision-making
Planes travel quickly, which means pilots need to think fast. "When you're in the jet and you're going 550 miles an hour you can't just press pause," Einsetler said. The ability to call up your knowledge and use it to make decisions right away comes in handy when you do come across a problem in the sky.
3. Flexibility
Every great pilot should know how to make adjustments when outside influences—like a pandemic—impact their job. More often than not, it's impossible to anticipate events like this. Still, pilots must know how to prepare for sudden changes before they happen.
Reviews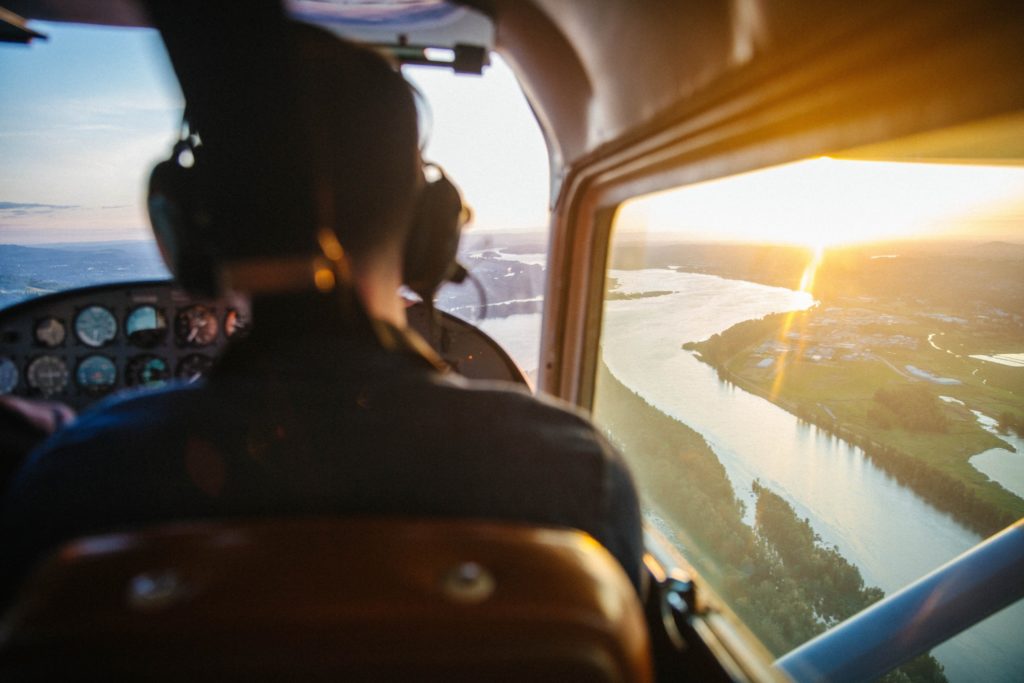 "Airline flying today is somewhat regimented and fairly automated, but I still really enjoy the flying. I like the challenge of it and the fact that no two days are exactly the same. The weather is always a little bit different and you have different small challenges with the airplane itself at times. I enjoy the variety," Weigel said.
"Without sounding corny, I think my favorite part of the job is realizing that I'm doing what I wanted to do when I was a little kid," Smith said.
"The views that we see from our office window: the cloud formations, the tapestry of the land, the cities looking like LEGO cities from above. It just makes you feel so lucky, to be able to experience and see the sights from the altitudes that we do," Einsetler said.