Making it through high school, the SAT, the ACT and college applications will burn you out enough, but to top it all off you have to pick a major that will keep you interested for upwards of the rest of your life. And at the ripe age of 18, no less. How can college administrations expect all of us to make such a serious life decision when up until now we've been cruising down a depersonalized conveyor belt with anyone and everyone that could remotely be called a peer? Take these classes, eat lunch now, ask before you go pee, the bell doesn't dismiss you, I do. Then they decide to just release you into adulthood. Choosing the right major may feel like the most stressful decision of your life, but if you take your time and think for yourself, you will eventually find something that doesn't make you want to sink your teeth into the brick façade of a building.
Something useful I learned my freshman and sophomore years of college: how to deal with the anxiety of having no idea what to major in.
I spent a year as an exploratory major, a filler-major one of my favorite professors freshman year didn't even know existed. "Exploratory" lovingly replaced "undeclared" in a futile attempt to make it less embarrassing. A year of explaining to every friend and stranger who asked that I didn't have a clue what I wanted to study pushed my existential dread to the point of eruption. What am I doing here? Wasting money?
I considered film school but didn't have a portfolio. I tried art history, but I couldn't remember the names of art works to save my life or exam grades. I liked cultural anthropology but didn't care to dig around in the dirt for the other half of that major. I flirted with French pretty hard, but my boyfriend at the time would send me articles proclaiming the impending obsolescence of human translators because of the rapid development in language-related technologies. Jerk. I watched The Martian one day with some friends and I was so desperate to decide on something that seeing Matt Damon gag on the smell of his own poop trying to grow himself some potatoes had me thinking I could be a botanist too. So I declared chemistry. Something useful that would make me feel smart when I told family friends what I studied. But it didn't take long to realize that didn't make any sense either, but we live to learn, I suppose.
If you have no idea what to major in like I did, remember these 4 things when you find yourself looking for your future.
1. Your Major Does Not Define Your Future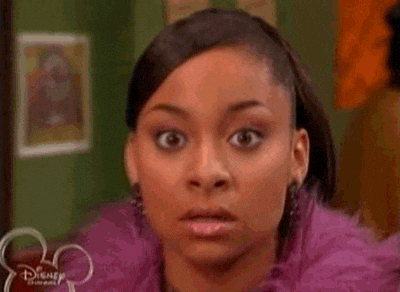 Your undergraduate degree might be extremely useful to you the second you graduate from college; it might not. Either way you should view your major as a tool and not a life-sentence.
Most of the time, major-anxiety has something to do with money. You don't want to spend thousands on a degree you'll end up hating. You don't want to spend thousands on a degree that prospective employers will scoff at. You declared a major that could make you a mansion full of money but the classes bore you to death so you skip them more than you attend.
Finding the balance between money and happiness hides in the fine print of the American dream. Unfortunately for some of us unsuspecting high school graduates, this presented an ugly and unfathomable compromise. "If a major does not align with your values, interests and core being, then it's just a waste of time, regardless of how much earning potential there is in that particular degree," Lesley Cooper, AP literature and English teacher at Boca Ciega High School said. When you look back on your life, will you regret living for money or living for your passion? Not all of us possess the luck of having the two overlap. But, whether you die with debt and a poetry degree or eight years of medical school under your belt and a Roll-Royce in your garage, just remember that we all have to die someday, so don't sweat these fleeting moments of uncertainty and mental chaos. Comforting, right?
2. Take Major Compatibility Quizzes to Help You Get Ideas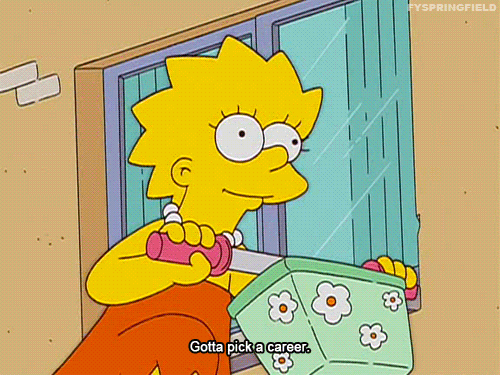 It may seem corny as hell to take an online quiz claiming it will help you figure something out, especially something as serious as your major, but it can't hurt. Even if your results are completely bogus, the questions these quizzes ask will get you thinking about your major in the right way. You should consider your strengths, skills and abilities. "We encourage students who claim they have no idea what to major in to do some self-assessment, generally in the form of interest inventories," Gene Jarrett, Seryl Kushner Dean of the College of Arts and Science at New York University said.
Do you have patience and work diligently? Can you see yourself working with sick people, children or marginalized groups? "Am I reading, writing, watching television, engaging on social media, playing games, doing service, participating in activism, creating art—and if so, what kind?" Jarrett suggests you consider.
They never gave me a "You'd be good at doing this for the rest of your life" quiz in high school, and unlike all the angsty teens in TV shows, I resent them for not telling me what to do with myself. Nah, but all jokes aside, you shouldn't avoid the struggle to find the right major for yourself because it scares you (I know it scared me). You have to face it head on and honestly find something you enjoy. "Too often students select their majors based on family and societal pressures," attorney and high school mentor Lisa Brody said. "The most important thing is to not panic and select a major hastily. Select a major that encompasses an area you are genuinely interested in." You'll thank yourself later for taking time to decide what's right for you.
3. Consider What You Love and How it Could Make You Money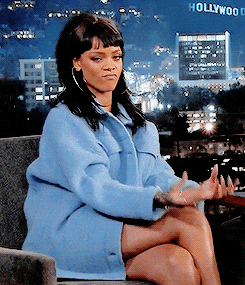 Okay, momentarily forget all that hippy sh–t I said about not living for money and following your passions. We all gotta eat. Find something you do well and make people pay you for it. Your grandpa thinks that a theater degree will be a waste of time and money? Tell him that the next time he turns on Seinfeld. Want to major in literature without becoming an English teacher? With a degree in literature you could become an editor, lawyer, critic, investigator or public relations specialist.
"Money will come as a result of maximizing your potential through a major that truly reflects and enhances you," Cooper said. Take the time to map out potential outcomes you'll be happy living with because this decision affects your future. Your parents or internalized societal values might push you towards more lucrative careers, but if you can't stand the thought of sitting in an office doing paperwork and crunching numbers, don't study to become an accountant. What would you love to do and how can you study it in college? Like me with that whole botany thing. I think plants are beautiful and I could spend everyday of my life walking around my botanical garden thinking about them, but, that doesn't mean I wanted to study chemistry or even biology for that matter. I did want to learn how to tell a convincing story that made people feel things I didn't say directly. Which of your skills will feel rewarding to cultivate and fulfilling to share with the world?
4. Take Some Classes and Get Experience Before You Declare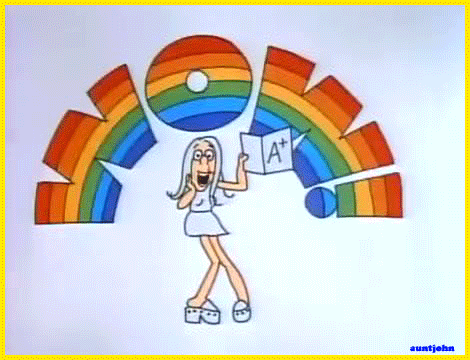 The final step to double-checking you know yourself as well as you think you do means taking your butt to class. Dip a toe in some anthropology or get a taste of some philosophical debates. "The most memorable cases of students changing a major happen when they take a class with a professor and become excited by a discipline they hadn't considered or encountered in high school," Jarrett said. I only knew I would rather scrap gum off public benches than study chemistry once I spent a semester crying on my bathroom floor because it took me two hours to get one calc II question wrong. Standing in a room full of pre-med kids in a lab coat and goggles might as well have been a billboard in the clouds that said, "Girl, you know you don't like chemistry like that." "If a high schooler wants to be sure that the major in biology is right for them, they should see how they do in chemistry, math and physics—not just biology," FSU academic program specialist Bonnie Garcia-Gloeckner said.
My year undecided gave me more comfort than actually having a major because I took classes I cared about and excelled in. When I picked chemistry, I pushed myself into something for the sake of being decided and sounding smart, and a fog of apathy and discontent immediately settled over my whole life (that might have just been the sleep deprivation though). But in my first week as a creative writing major, I raised my hand to speak in class more often than I ever did as a chem major.
If you have too many interests and can't decide where to start, pull up your school's program guides. "Shadowing and internships provide a wonderful opportunity to explore potential career paths" Brody said. Find the topics that give you energy to keep learning—subjects you can ramble on about because you want to share all you've learned. Be honest and realistic with yourself, because when you walk across the stage for a degree that makes you miserable there won't be anyone else to blame.