NBC News Graphic Design Intern–New York, New York
Landing an internship in New York City seems like the unreachable dream. Named the Big Apple, New York hosts the greatest art, business and journalism organizations in the country (to put it modestly). For journalism, communications or even business students, working here equates to reaching mecca. The allure of spending your summer in the greatest city in the world, grinding away at an internship, gaining invaluable connections, all while having the time of your life, tempts a lot of us into curiously googling internship opportunities. With this NBC News internship, you get all that and end up with some cash in that deceased bank account by the end.
What it's actually like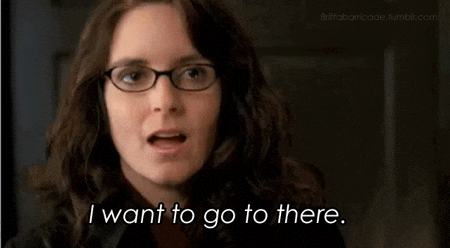 You'll arrive to work on your first day at 30 Rock. Yep, 30 Rock. You'll check in, get set up and hopefully have time to catch your breath before your first two-week rotation begins. You and a couple other graphic design interns will move around from The Today Show, MSNBC (think Rachel Maddow and Hard Ball), Nightly News with Lester Holt and the specials (like the NBC coverage of the Royal Wedding). I know that sounds totally intimidating. You'll be by yourself at your rotation, which means you won't have to compete with the other interns for work-load or attention.
At each rotation, you'll keep up with fast deadlines as graphics roll into the "queue" for broadcasts. The deadline might be in an hour or in three minutes. You'll learn the incredibly complex template system for each show, but nothing can beat the thrill of seeing your graphic on national television. Your graphics may or may not make it to air, (you might be assigned web work or longer projects) but try your best to prove to your supervisor that you can handle the pressure and get it done.
Cool stuff you get to do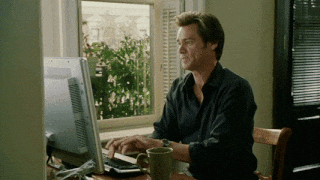 MSNBC alone makes 500 to 600 graphics per day. For The Today Show, they need mostly "environments." This means you'll interior design whole new rooms, using Getty Images and Photoshop, that they project on the monitors behind the hosts. Maia Rabenold, a current NBC Graphic Design intern in NYC and rising senior at Indiana University's Media School, made the environment for when Fran Drescher, the Nanny if your Nick at Night memory serves you well, appeared on The Today Show. Maia even got to make cute animals cutouts to go on the live broadcast. You also work alongside the production teams for some of the most watched television in the country. Talk about a real LinkedIn power move.
What you'll learn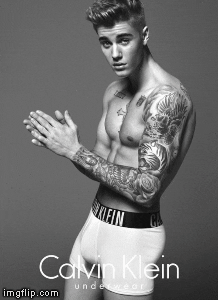 A lot of your work will be in Photoshop. You, like Maia, might come in knowing mostly InDesign, but you'll quickly bring your Photoshop skills up to snuff if they needed some work since you applied.
If you find a newspaper deadline hard to reach, you may want to rethink applying for this internship. For traditional print news, you have one big deadline at the end of the night. But here you'll have multiple tiny deadlines throughout the day every day. You'll learn time management skills to the extreme and how to stay calm under pressure. It can get chaotic. "I have to walk the line between trying to be helpful and reminding people that I'm there, and also letting them do their job. They're all so busy all the time," Rabenold says.
Don't let yourself get forgotten in the chaos and waste your precious time at each rotation, so speak up.
How to prepare for your application
The application looks shockingly straight-forward. They don't ask for your first-born child: just your resume and cover letter.
The deadline for Summer 2018 clocked in at February 15, so start prepping early. You may not hear anything back for a while, but if given the opportunity to interview, you've made it pretty close to the end.
At a large company like this, network connections trump skill or qualifications more often than desirable. However, Rabenold didn't know a soul there and she got in on the strength of her resume and cover letter alone. "It's really cool to know that I got in solely based on my work. I can say that I got this myself," Rabenold said. Don't rule yourself out before you even start.
Rabenold hadn't worked in broadcast or televised news before, but she had done extensive graphic design work in both news and PR at her university, been on the writing and editing side of a news desk and shown considerable work ethic and drive. Beef up your resume with tangible skills that represent where your passions lie.
Skills that impress them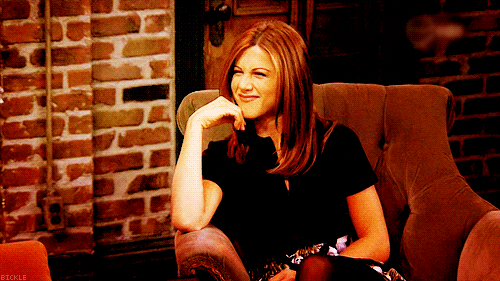 They use Photoshop almost exclusively, so polish your skills or be prepared to learn quickly. The ability to handle a deadline with speed and accuracy on the first try will definitely gain you some respect, translating to your ability to handle difficult tasks. Pay attention to details, both in your work and by watching others. Be aware of how things work so that if the opportunity arises, you can offer your skills without hesitation.
Cool perks
Part of me feels like going to work at 30 Rock and pressing your keycard onto the NBC News door seems like a cool enough perk, but if you really need more, remind yourself what else NBC Universal owns. Saturday Night Live or The Tonight Show with Jimmy Fallon ring a bell?
"I can literally hear Jimmy Fallon's band, The Roots, through my wall at work. I got on the elevator with Jimmy Fallon yesterday. I also got to tour the SNL set, since they're in their off season right now, but all their sets and props were still there, so that was pretty cool," Rabenold said.
One perk that both you and your parents will flip out hearing is that a job offer could be right around the corner. NBC News assumes that if you do a good job in your internship, a job offer could very likely come your way. An internship tests a temporary workplace relationship to see if it can last. Prove yourself to them, but remember, they also have to prove themselves to you.
The deets
Where to find application: nbcunicareers.com
Deadline: Feb 15 for Summer Interns
Pay: $13/hr
Schedule: part-time (2.5 days)
Dress code: They keep it casual in the art department.
Housing: Not provided. The cheapest option is to find a family friend to stay with, but some interns live at the NYU dorms. It still adds up to be around $2,000/month for rent, so even a full-time intern just breaks even. Ah well, they don't call us broke college students for nothing.