I'm Emily and I'm addicted to Netflix. ("Hi, Emily.") As we get busier and busier while the semester nears its end, we end up devoting more time to our studies and homework and start neglecting the things we love. Grades are important, but so is your sanity. Watching our favorite shows is a great way to decompress when we're tackling tests, projects and papers, but it can be hard to justify taking too much time off when we have so much to do. Luckily, as long as you keep the urge to binge in check, you can continue to indulge your Netflix addiction without hurting your academics. So until it becomes possible to watch TV in the shower (I'm counting on you, science), these tips should do just fine.
1. Have Netflix, Will Travel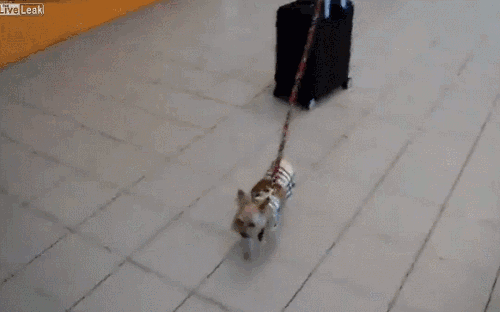 Take advantage of Netflix on your mobile device. Whether you're waiting for the bus or have 15 minutes before your next class starts, these little morsels of time will add up. But if you're like me and just won't be able to stop in the middle of an episode, fear not—without commercials, most half-hour comedies boil down to around 20 minutes.
2. Dinner and a Show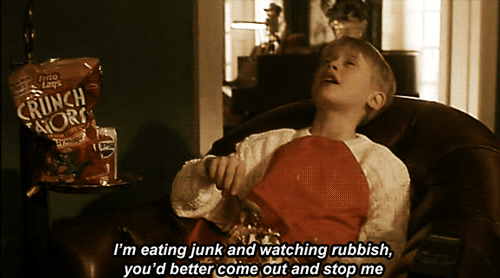 Watch while you eat. Bring your laptop to dinner or the dinner to your dorm. You won't be able to do homework with a fork in your hand anyway, so it's totally guilt-free. Plus, enough people have their laptops out at the dining hall already, so it won't look weird.
3. Treat Yo Self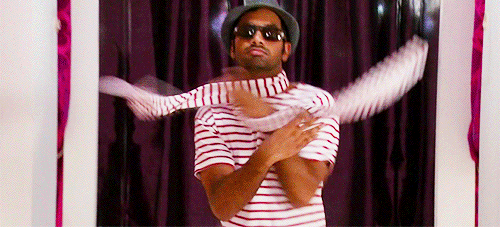 Everybody needs a break. Use your favorite show as a reward for studying or finishing homework. One hour of calculus earns you an episode of Parks & Rec. Writing two pages of your research paper gets you House of Cards. Not only will you have built-in study breaks, but you'll finish assignments a lot faster with the prospect of television in your future.
4. Variety is the Spice of Life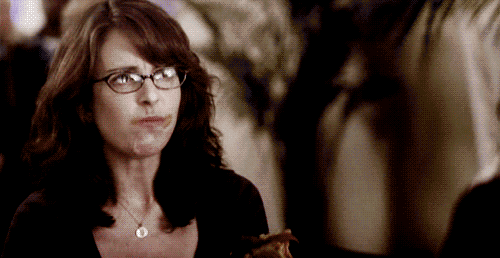 Give yourself options based on time. I always try to have both a half-hour show and an hour-long show in my queue so I'll have something to watch no matter how much time I have. If you have a long break, go for that hour, but if you're just waiting for your friend at Chipotle, go for a shorter episode. Currently my half-hour is Bob's Burgers and my hour is The West Wing. I very highly recommend both.
5. Pain & Gain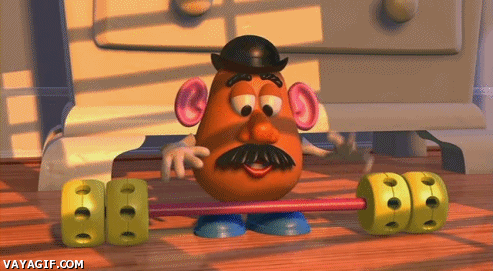 Watch at the gym! Take your tablet or smartphone to the treadmill, the bike, the elliptical—anywhere but the pool. It'll give you some show time and distract you from the burn in your muscles. And lungs. And throat.
6. The Freakin' Weekend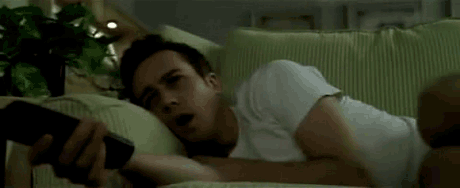 This one's kind of a given, but it's especially directed at the binge-watchers out there. If you just can't wait between episodes (cough cough Orange Is the New Black), set aside some time over the weekend to escape to prison for twelve straight episodes. This way you can binge without skipping class or losing sleep, and you'll still have time to get homework done on Sunday.
7. Shows with Friends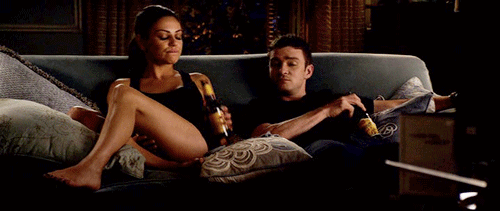 Start watching a new show with your friends so that you can only watch it when you're together. Coordinating multiple schedules is a nightmare, so you'll be naturally limited to only a couple episodes per week. (Note: This only works if you'll feel guilty for watching without your friends. I recommend a pinky promise to ensure maximum reliability.)
8. Self Control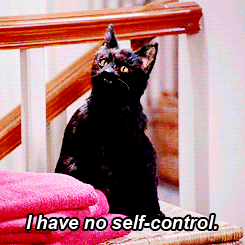 When desperate times call for desperate measures, there are apps and websites that will block internet access for a set period of time while you study. If you really need to study for a huge exam but can't tear yourself away from Parks & Rec (an understandable predicament), take advantage of an app like Self Control. It's extreme, but it works.