Creativity is a vital value for many professions, interior design in particular. Yet, while decorating a room is thought to be a seemingly simple feat, the meticulous attention to detail, determined delegation and ability to truly "read the room" are what separate the professional interior designers from the rest.
If interior design sparks your interest, read this interview with Sarah Hamilton, a junior designer at Pierce & Ward in Atlanta, Georgia, who was in your shoes not too long ago!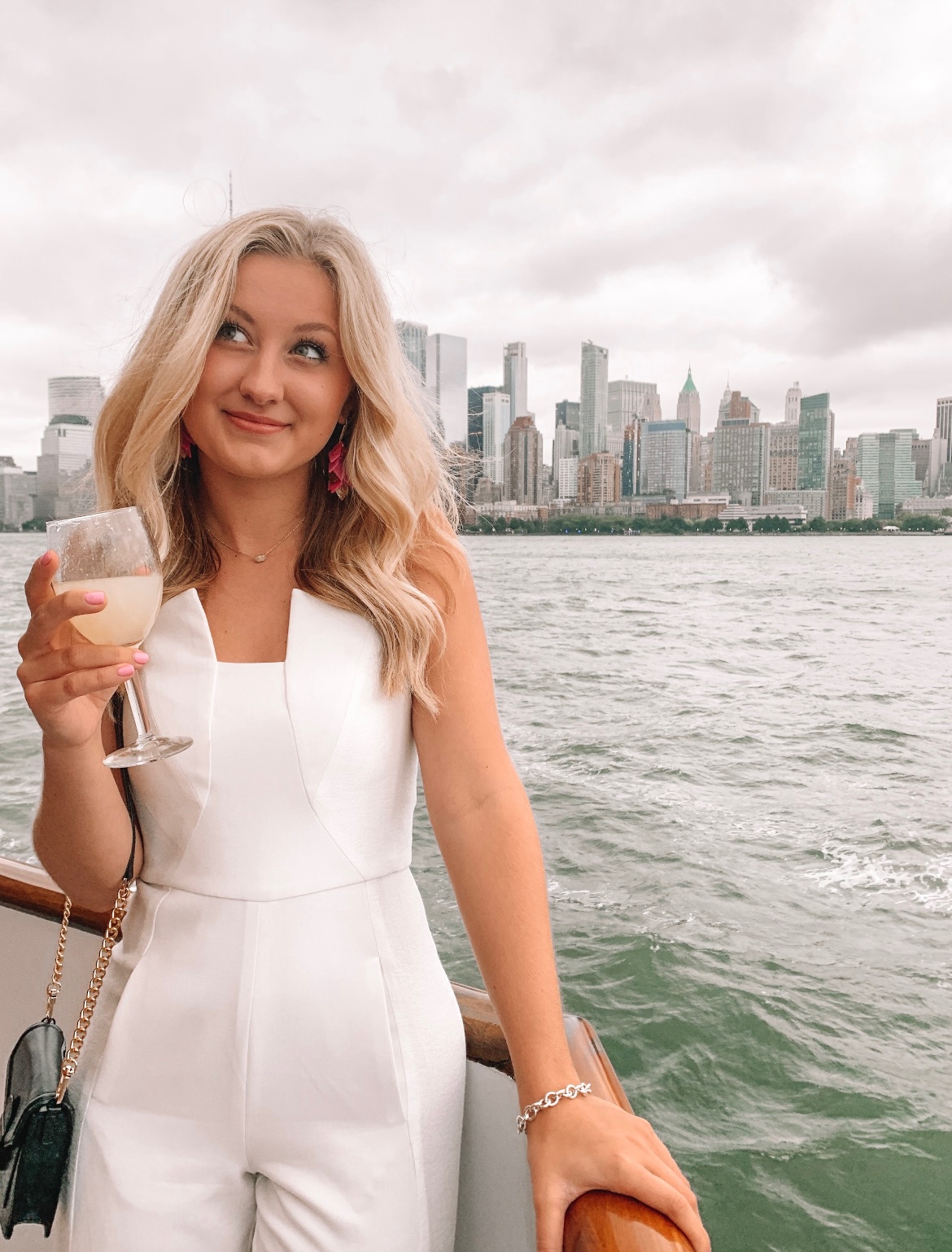 Q: What does an interior designer do?
AH: Well, many interior designers often do way more than most people think! From the paint color of a room all of the way down to the metal finish of a screw on a furniture piece, no detail is ever left untouched for a designer. Every single detail must have such an immense amount of thought put into it and oftentimes colleagues of mine and I say it can feel like one big game of Tetris! As we all collaborate and pull ideas together to create a beautifully unique space, I feel that a designer's goal is always to evoke emotion and cultivate something truly captivating that makes a client fall in love.
Q: What are the specifics of the position?
AH: Technically speaking, many designers may do any and all of the following on a day-to-day basis: schematic ideation amongst a given team, bouncing ideas off of one another and brainstorming while pulling from things we are inspired by. You're also coordinating with architects and drafting up detailed floor plans and elevations for a residential or commercial space.
In addition, you're overseeing custom furniture design and/or custom millwork developments that are made especially for a specific project. You source furniture from local vendors around town, antique sales, estate sales you name it! You're also using software like Photoshop, InDesign, AutoCAD or SketchUp to create three dimensionally rendered spaces and giving a nice visual for a client to see. And then one of my favorite things is probably free-hand sketching for things like a small custom sink vanity all the way to an entire kitchen layout drawing.
Q: What does it take to become an interior designer: where did you go to school, what programs were you in, were there specific licenses/tests you needed to get/pass, are internships required/important?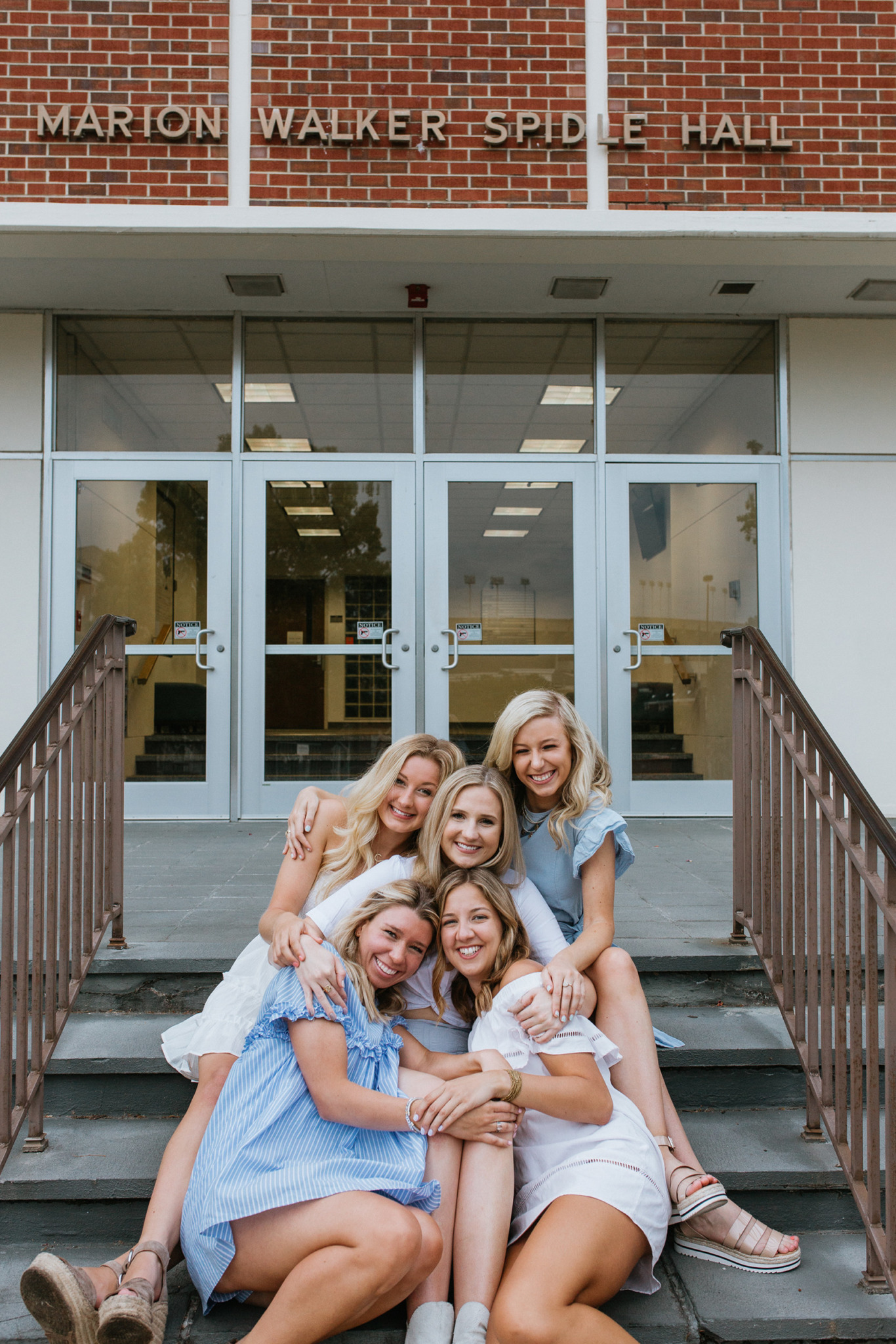 AH: Many schools across the nation have very rigorous interior design programs, and there's even a rating that some may receive known as CIDA Accreditation. Auburn has maintained this accreditation for as long as I can remember and is one of the best! There was no other choice I had in my mind than to try to become a part of such a renowned program! Furthermore, many designers also take a series of tests after school in order to receive their NCIDQ certification. A friend of mine just recently passed hers and man it's no joke! I think she studied for months! This is definitely a certification that sets you apart as a designer. In addition to that, Auburn also required us to complete an internship before graduating. This was a crucial point for me in my career as it ended up landing me a job in New York City!
Q: What is the normal interior design work environment like?
AH: Ha—crazy! No but seriously, every day is different, and that's what I love about it! A huge part of being a designer is dealing with problems and problem-solving. You have to be able to bounce back from a problem that may come your way. Whether it's a piece of furniture arriving on-site broken, or the wrong color or maybe it doesn't fit like you had thought, there's usually always something that might go wrong. And the best way to handle that is not focus on the problem at hand, but rather focus on the best way to come together and fix it.
That's another huge part of working as a designer — having a great team. I'm fortunate to work with some of the greatest women, leaders and mentors in the industry and couldn't be more grateful for that! Working with a team who are not only creative geniuses, but also incredible mentors and friends, makes working in this field that much more amazing!
Q: What about the future of the interior design profession: has it evolved since Covid?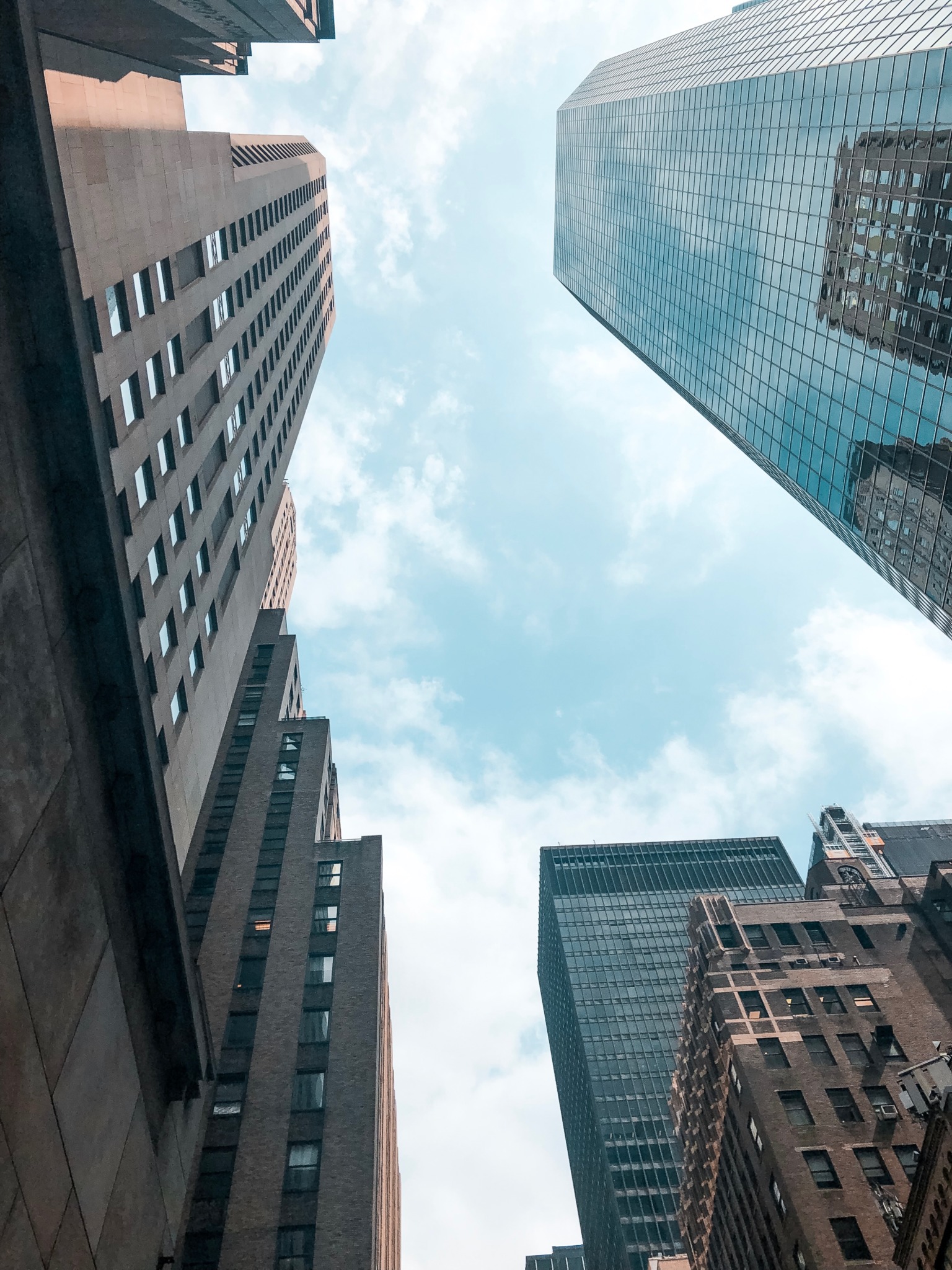 AH: I would say there were definitely some challenges in the industry once COVID-19 initially hit, given that a lot of our work is very hands on. How do you complete a project, or continue one, while under quarantine? Well, for the most part, with masks and social distancing, we were able to continue relatively well in the residential industry. I think the biggest challenge overall with any designer right now would have to be all the delayed shipping and long lead times with ordering anything. You could be waiting as long as 4 months just to get a refrigerator! As any designer knows, it can take weeks upon months for things to arrive, making the planning process that much trickier.
Q: Would you say the interior design industry is competitive?
AH: It definitely can be. Whether it's a hotel brand or a residential client, there're sometimes a few different designers in the running to be brought on. So, each firm will usually pull together a pitch presentation to pitch their initial design ideas and then it just comes down to whoever the client feels is a better fit for the job! Confidence is key in this industry, especially when it comes to pitching a design.
Q: Would you say the interior design industry leaves room and opportunity for advancement in your career?
AH: I think so — it really depends on the firm you are with, or if you start your own, then most certainly! I have found that working in a smaller firm with a closer relationship to colleagues does allow for a bit more creative freedom than perhaps working at a massive corporation with 200 employees.
Q: From what you've learned in your career so far, what would you say the three most important things for an aspiring interior designer to know are?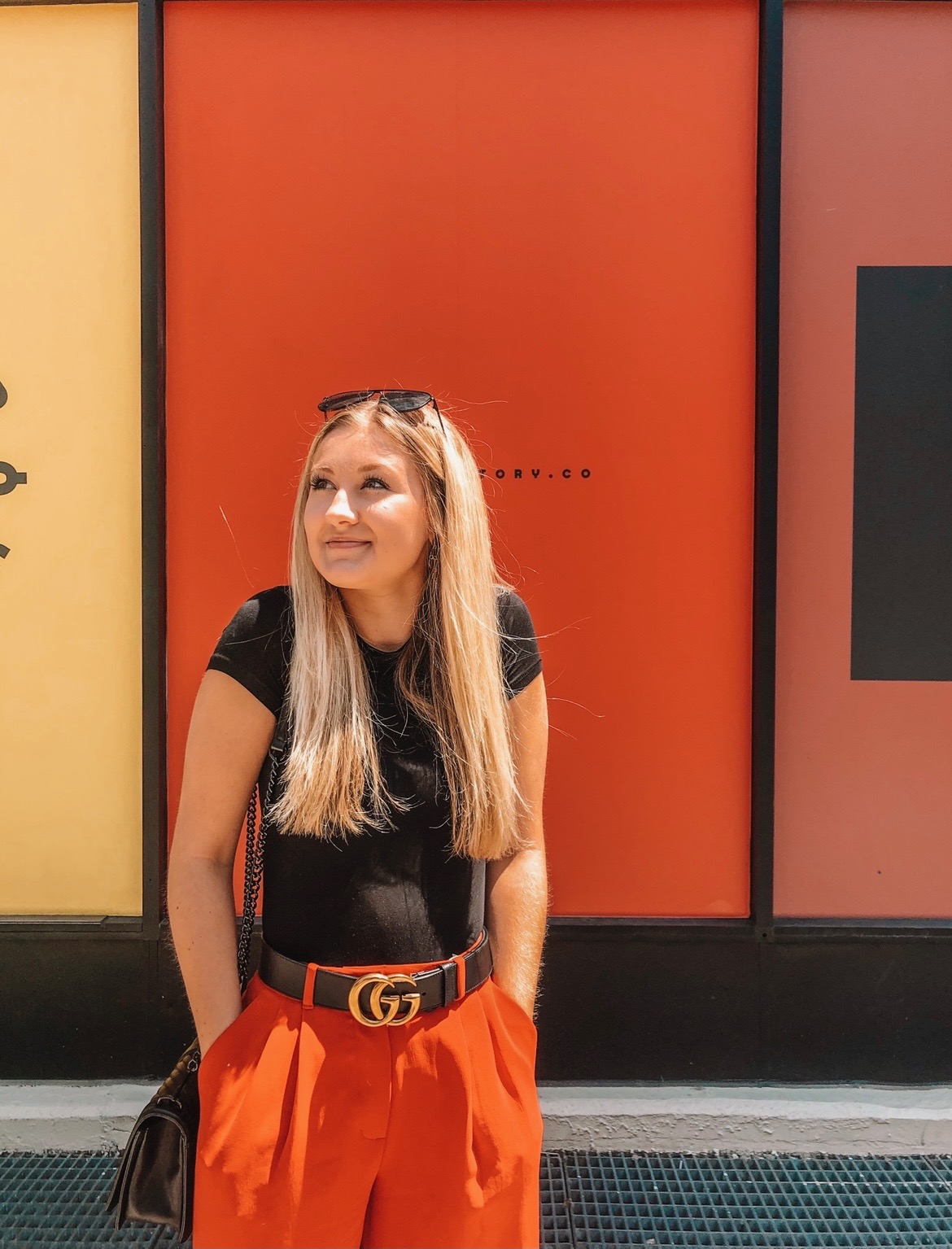 AH: Well, I'll sum up three key values I try to apply to my career that my father actually instilled in me when I was first starting out. He has always said that, in any field really, being hungry, humble and smart are all values that can do nothing but help you as you move forward in your adult career. On the other hand, I'll also list a few things I've learned along the way:
Never be afraid to ask questions. And there is no such thing as a dumb question!
Stay inspired. More often than not I will just sit in my down-time sourcing inspiration for a project and trying to think of unique and big ideas. Not only is it fun, but it'll get you that much more excited about the project!
And that goes into my last one, think BIG! Better to start off with massive ideas that can be nuanced down, than starting small. After all, we are in a creative industry here!
Q: What is your favorite thing about interior design/ what inspires you to keep going in your career?
AH: By far, one of the best feelings in the world has got to be watching the client walk into the space we create for them. Seeing a client overwhelmed with emotion at what we have brought to life for them is the most rewarding thing any designer could hope for. To pour our hearts into a home for someone and to see them fall in love with it as we take a blank canvas and make it into their dream home, it's an incredible feeling that never gets old!