I packed my college life away. I put away all my notebooks, tests, old jobs and Cal sweatshirts. I put it all away in boxes, some still unpacked, cluttered and disorganized. I hit the road and drove down south, from the Bay to LA. My feelings were the only thing that I didn't see fade away in my rear view mirror as I drove off. Along with the excitement of graduating and starting a new season in my life came a wave of anxiety and nervousness. This didn't occur to me until my undergraduate college experience was out of hind sight, suddenly these feelings clouded the car. I felt a bit off balance and a little out of place.
When I moved back home and began to unpack some of my things, I felt this sudden pause on my life.
Even time passed in slow motion. From the intense pace of final exams and crazy commotion of graduation to going home and relaxing. Realizing that I had nothing to do seemed like a foreign concept. I was finally done. I had decided to take that first month off after graduation. I picked up a little guitar, lounged by the pool and spent my time divided between reading and watching Netflix. I had things lined up, of course, but not until the fall. While other friends immediately after graduation jumped into the workplace or flew across the world to travel, I was at home, waiting for my life to begin.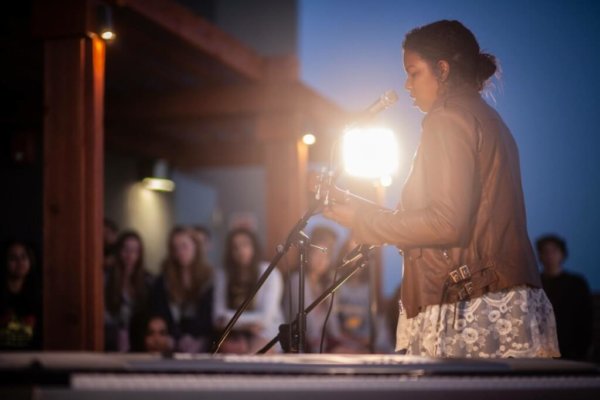 Then, life unpaused, hit play and then fast forwarded everything. What I quickly realized, as I began to panic, was that my life had already begun, and time was slipping through my fingers. My thoughts caught up with me. I needed to figure out what to do. I am the type that always kept busy and when I am not busy I feel like I am being left out, doing something wrong or falling behind. It took many conversations with my mom, my aunts, my uncles and my grandparents to convince me that I wasn't behind, that I did have a plan and that I wasn't a failure.
I was flooded with comments and words of encouragement of how proud my family was of me. But at the same time, I left UC Berkeley and my college life with a few loose ends: friends who were staying when I was leaving, clubs that I had loved (and still do), a stressful job, relationships that had only just begun and many relationships that had hardly had an ending. Those things, to me, felt like failures. All on top of the fact, that unlike many friends and peers that I know, I didn't have a job. This lead to a great deal of anxiety and pressure, when in reality, I didn't need those things in my life just yet.
Thankfully, I wasn't left standing with empty hands. I had writing internships. I had family. I had programs that I would get involved in later in the summer, but I still felt like I wasn't doing enough. Now, after having done two programs, had meetings, various phone call meetings with my parents, I am left spinning. The summer has ended and on the brink of fall, I am still in transition: out of college, out of the internships, out of hotel rooms, out of programs and offices. This time, I now realize, is about giving myself time. Letting myself explore. Find out what I want to do and what I need to do in order to really understand who I am, to give me, myself and I some room to breathe.
Don't get me wrong, being a recent college graduate comes with a lot of perks. It's what I had been looking forward to from the very beginning of my senior year. Being able to walk across the stage, receive my diploma and say that "I did it!" was a huge milestone and a huge accomplishment.
As freshmen, sophomores and juniors, we think a lot about life after college: what we will be, what we will do and where we will live. But for a lot of us, we get so caught up in graduating that we don't think about what life after college will feel like.
I didn't think that after graduation I would feel so exhausted, relieved and ready to go. I was ready to move on to the next thing but, to my dismay, that next thing didn't come for about a month. For that first month out of college, I was lonely and anxious trying to figure out what my next step was because, unlike a lot of people I know, I didn't know. I didn't know what I wanted to do. I didn't know where I would fit out there in the real world.
Failure, disappointment and even shame can creep up on you in so many ways, especially post grad. It is important that, as fresh college graduates, we recognize that those thoughts and feelings do not represent truth. What is true is that we have done everything that we can and have prepared to the best of our ability for the real world. Your failures are not your truth. Failures are simply (here comes the super cliché part) learning experiences.
And to future college grads: that is okay. We may not know what we want to do or who we want to become, and we may fail and flail along the way but that's okay. We all operate according to our own timeline. "You're in your own time zone. You are not late. You are not early. You are very much on time."
I am here to say that coming out of college and not having a job or a five-year plan is okay. Just having internships and part-time jobs is good enough. Don't give up on the dream because the dream is coming.