Berkeley is weird. You'll find the best meme-makers. And everywhere you go you'll see students decked in Birkenstocks obsessing over the squirrels on campus. The weirdness doesn't end there, either.
Read about how you can identify students who went to Berkeley.
1. We know that Soda Hall is anything but sweet
"The word 'Soda' makes you think of computers, not beverages," UC Berkeley Computer Science senior Ellen Smith said. Soda Hall, one of Berkeley's science buildings, unfortunately does not provide free soda. At Berkeley, this term has become the opposite of a fun, bubbly drink for students. It reminds them only of computers, assignments and stuffy classrooms. However this might not be the only place on Berkeley's campus that has an odd name. For example, Berkeley has spots on campus called Dwinelle (pronounced exactly how it sounds), Etcheverry, Wurster, Pimentel and Hildebrand. True tongue twisters, am I right?
2. We only run on Berkeley Time
"You show up to everything ten minutes late," senior Jess Galan said. This rule applies not only to classes but also to club meetings, events and parties, too. This gives students the benefit of the doubt when running late to class because their roommate took too long in the bathroom or because they overslept or because the line at GBC was miles long. The downside? The idea of Berkeley time makes students feel as though they have more time than they actually do. Shake this habit before entering the workforce, kids.
3. We obsess over Boba
"Boba is always a good idea and snack," senior at Berkeley Allanah Hughes said. What other school has more than four popular boba spots near campus? Berkeley even has many other boba locations off campus closer to Shattuck. Student favorites right near campus: Sheng Kee, Tea One, Rainbow Café and ShareTea. Oh, and if you've never tried boba, ask any Berkeley student to get you hooked on the stuff.
4. We save the planet
The pressure is on to save the planet. Students stay on the ball about recycling and refilling water bottles at fancy water dispensers in almost every building on campus. But at the frats, sororities and apartments, students don't have that luxury. "[I'm] always having a slight breakdown when going back home because there are never any water bottle refill stations or compost, recycling and trash bins everywhere," Hughes said.
5. We Protest on the daily
This may not be common on most other college campuses, but at Berkeley, we hold demonstrations on campus incredibly often. Students can count on seeing some type of gathering at least every week. "Oh, another protest? Not a big deal," UC Berkeley Sophomore Business and Computer Science major Isabella Chow said. Activism = an integral part of the Berkeley experience.
6. We keep Vegan and Hippie culture alive and well
"You're a vegan hippie by the time you graduate," Chow said. Berkeley is known for being a liberal, free speech, hippie hub. Many students were disappointed by the going of good eating spots like Smart Alec's and Pacific Cookie Company. Now in their place, healthier eating options for students like The Organic Coop (to be honest, it's empty most of the time) and Eatsa (a more-liked spot by people who want foot and they want it fast).
7. We're woke
Berkeley students are all about being PC (political correctness). Each student that comes to Berkeley goes through an awakening where they get exposed to concepts that they have never even considered. In most cases, these aren't bad things. Instead, you're being enlightened so that when you go back home you can shock each one of your family members by how clever you are when you talk about how it's become common to ask someone their preferred pronouns and how the pronoun "they" has become grammatically correct. You're #deep. "After some time at Berkeley, everything becomes deeper than it seems. Everything has foundations in racism and sexism," UC Berkeley Legal Studies senior Ashley Anderson said. Not much to argue with here, people. Professors impress upon students the inequalities that we face every day.
8. We don't sweat over grades
Grades: you don't care and you care way too much at the same time. "You're not failing until the grade distribution is released. You don't flinch at the sight of that 47 percent because you know that if you got 100/100 you'd basically be the professor, or at least one of the graduate students whose research evoked the last page of the exam," UC Berkeley molecular cell biology senior Christie Matsumoto said. Everyone at Berkeley knows that grades fluctuate and that there is no failing grade until the final grades go up at the end of the semester. Some classes are disgustingly difficult and students can only hope to pass when the professors curve the grades at the end of the semester.
9. We love our Bears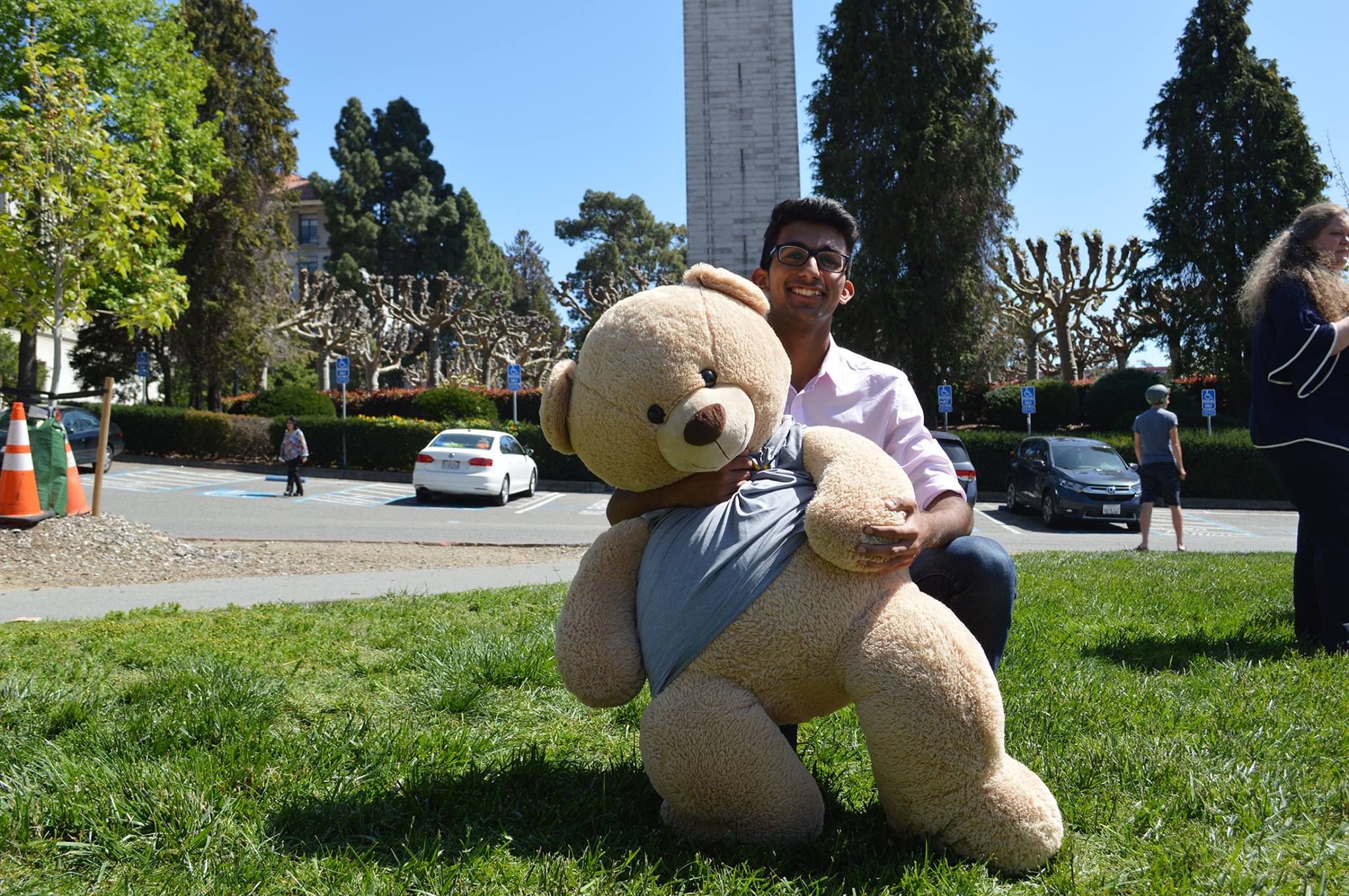 "Go BEARS!" UC Berkeley Political Economics student Uriel Saldivar said.  You know you are a Berkeley student or that you have encountered former Berkeley students when you are walking by in your Cal Bears sweatshirt minding your own business and someone yells "Go Bears!" You have to say it back (common courtesy, of course).
10. We don't look when we cross the street
Berkeley students are known for not looking when crossing the street. "[Some] walk when the light is red and secretly hoping to get hit," senior Adrienne Hinkston said. We are the world's worst j-walkers.