My dad arrived on a Wednesday night, February 28, 2018 at the psych ward at Santa Maria Nuova Hospital in Florence, Italy. He looked at me as though he couldn't believe his eyes. He walked up to me and squeezed me so tight I thought I'd break in two. I broke his rib by accident six years ago when he gave me a laptop for Christmas. I hugged him so hard from gratitude that we both heard the audible snap. From then on, I stopped hugging so hard. This was an exception.
Now that he was here, I was allowed to leave the hospital. After I signed my discharge letter a psychologist escorted us out of the hospital. I kept looking at my father as we walked in silence.
My father looks like a typical Cuban man, standing around 5'11" with salt and pepper hair that he refuses to admit is receding. His long face sports a mustache that he claims he's had since he was born. Normally his face was all cheery and full of joy, but I could see the bags under his eyes. The pain he gripped onto in the back of his mind reflected through his stare.
I broke my father, and I hated myself for it.
I was at risk of being sent back to America. The director of my study abroad program in Florence said that every student that made an attempt was sent back to America. No student who attempted had ever stayed and finished the semester. My heart sunk. If I'm alive, I wanted to live the life I wanted.
Part of the conditions for me to possibly stay involved a relative coming to stay with me for two weeks in Florence. My mother's job left practically no wiggle room. My father's job allowed a more flexible schedule so he booked his flight instantly. Once we exited the building, we navigated our way to my apartment. I lived here long enough that I knew the main streets to make it to the apartment on Via Ricasoli 8. After a generally quiet walk over cobblestone streets, we arrived at wooden doors with an 8 written on a tile next to them.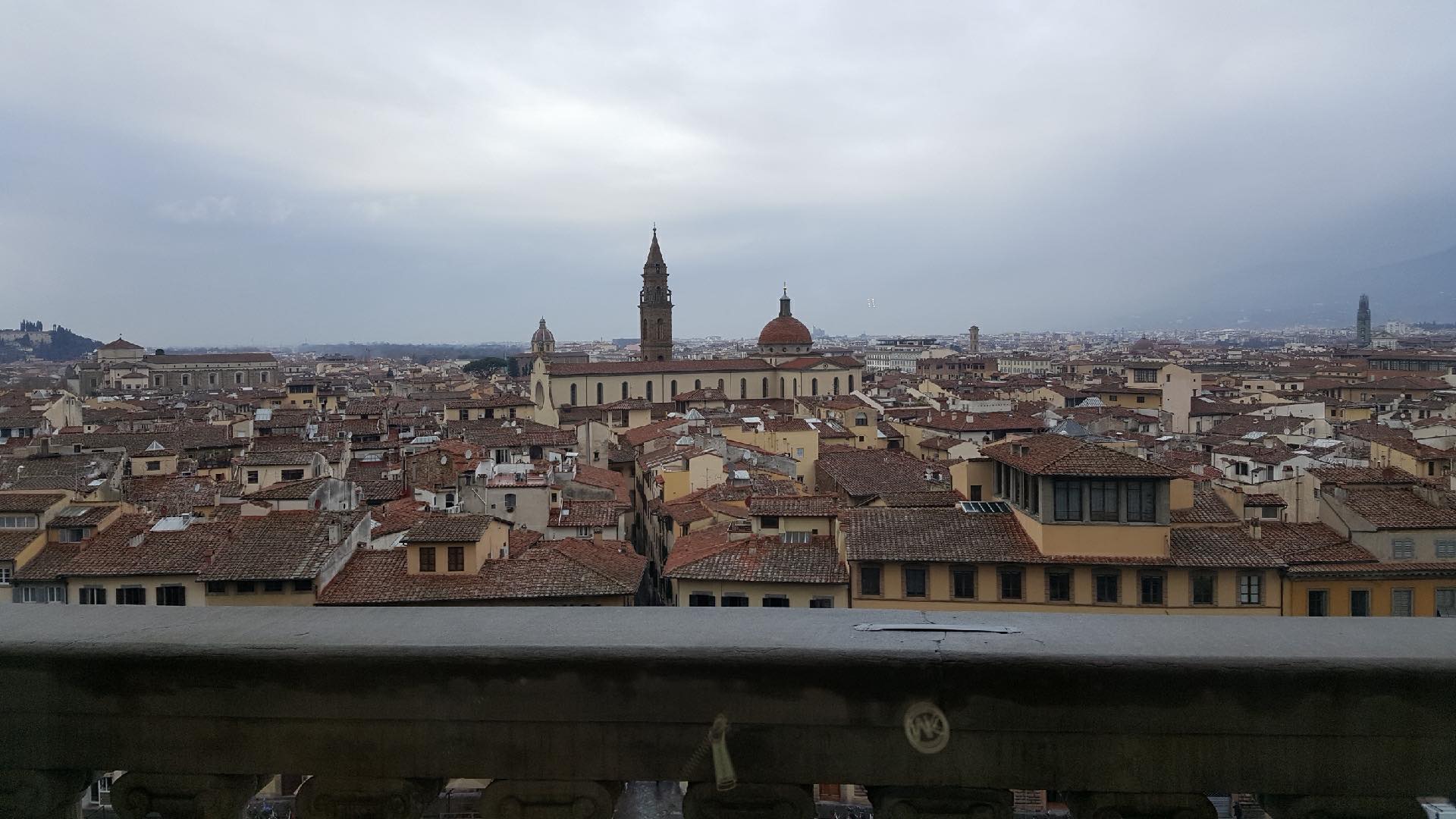 My dad and I opened the door to the apartment he rented out for the two weeks, a cozy little studio. One room came with a kitchenette, a bed, a bathroom and a beautiful view of the Duomo, the central cathedral of Florence. At first we tried to act like everything was normal. He asked about my classes and what I've been up to. I responded with basics like "Fine!" "Good!" And "Well!" Nothing truly seemed appropriate.
I needed a shower. I hadn't showered all three days I sat in the facility. My dad understood and said he'd wait for me so we could also grab something to eat. I walked into the small bathroom and hopped into the shower. Italian showers ran out of hot water within 10 minutes. That shower felt like if holy water cleansed my entire body and soul. In there, 10 minutes felt like a decade, pondering everything that happened. Flashbacks kept playing in my head over and over again.
Indistinguishable flashes crossed my eyes from the night of the attempt. Small bits and pieces of being put in an ambulance and a catheter being put into my arm. The feelings of being stabbed by multiple needles, blood being drawn, being attached to IVs, talking to police officers, being forced to drink some weird black drink, talking to some Italian psychiatrist I couldn't understand. Then I remembered the morning after when I looked in the mirror. I couldn't recognize the face on the other side; lifeless and pale, the eyes looked dead.
In that moment, I made the decision I never wanted to sink that low ever again. I far from loved myself, but I needed to try. It really hit me that I was alive. I could be dead, but I was alive. This simple fact boggled my mind. I had a second chance. Not many people actually get that. I couldn't waste it.
I set my sights on two weeks from that day. The final step stone was at the end of the two weeks. I needed to prove myself stable enough to stay for the rest of the semester to the resident psychologist for the program, Silvia. She was away and was returning Thursday evening, March 8. They wanted my dad at the meeting, too. The upcoming two weeks would put my strength, hopes and ambition to the test. In 14 days, I needed to prove that I could stay in Italy and finish the semester or return to the U.S.
March 8 arrived. I was a ball of anxiety. Preparing for the meeting made me even more stressed. My dad could see me practically shaking. "Don't worry. All will be fine." My father was always the optimist of the family. I wished I could maintain his level of positivity. He advised me to put on a bit of makeup on to look a little more put together. I drew on winged eyeliner and dabbed light pink lipstick onto my lips around 4:25 p.m. The appointment was at five so we headed out the door.
We took the 25 bus up from the city center to the campus up the hill. The entire time I built myself up for this. I wanted to stay; I would not take no for an answer. One person would determine my fate for this semester. But to me, it felt like this would determine my competence at being alive.
At the gates of the campus, I pulled out my ID and my dad got a guest pass. I ran to the "counseling cottage" where the showdown would take place. I arrived 10 minutes early. Silvia arrived, introduced herself and shook our hands. She didn't look like what I expected. Her jet black hair tied back into a ponytail and she wore square-rounded sunglasses on her face. She looked like a graduate student with a bag slung over her shoulders tangled with her grey scarf.
The inside of the cottage felt like one of the comfiest settings ever. The walls were painted an olive green and a warm-toned, mosaic-patterned carpet lined the floor. Silvia invited us to sit on a sofa that looked like a lighter shade of green. We all took a seat. As the conversation began, it appeared she seemed intent on sending me back to America.
"I think this is the best time for Gaby to go home. She can recover and really get better from this incident," said Silvia
"I know my daughter. If she's sent home now, she won't recover. She'll feel like a failure," responded my father.
Silvia seemed taken aback. "Is that true?"
I nodded silently.
"She needs to stay here, and I know she will excel and survive. Look at her track record, regardless of how low she was feeling, she has kept up her grades, she has an internship out here, she is a fully-functional human being. She hit a huge bump, but I know she can recover. And she needs to be here," my father said.
Hesitance plagued Silvia's voice. "I don't know."
"My daughter has an iron resolve. When she says she is going to do something she does it. Honestly as a father who just nearly lost his daughter, do you think I would want her out here if I doubted her safety for any reason?"
Silvia sat silently.
"Gaby has one of the strongest will powers I have ever seen. If she says she is never going to do this again, I believe her."
I never knew how much my father believed in me. How much he knew how I thought, and how much he believed in my determination. My eyes filled to the brim with tears as I heard him talk about me to Silvia. Two huge tears ran down my cheeks as I blinked, meeting under my chin. I didn't even wipe them away. I felt so thankful for my father.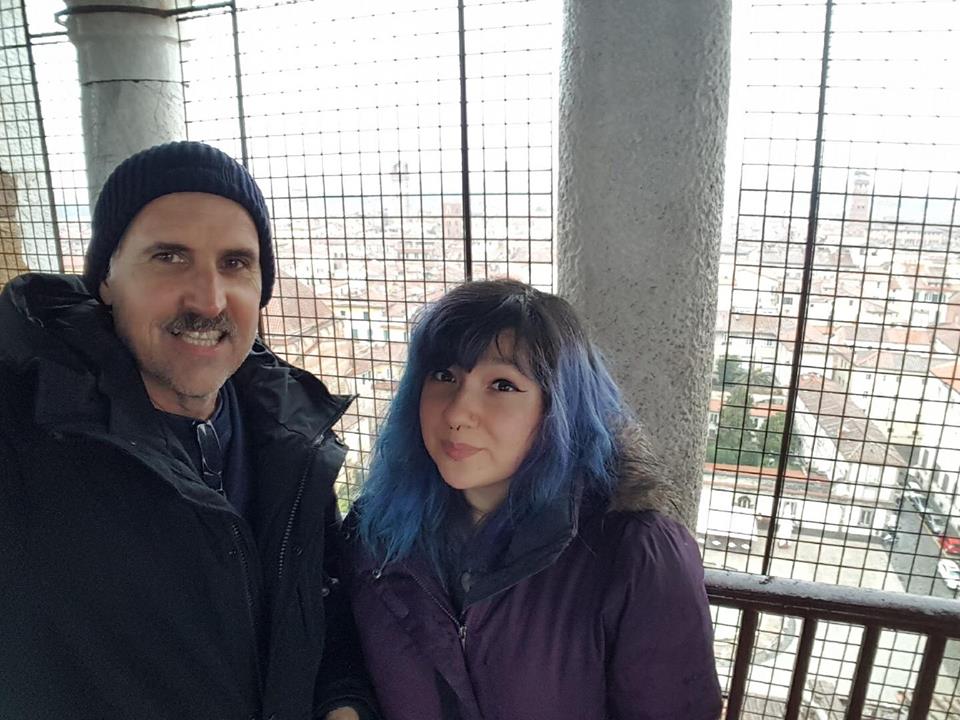 "She is not who she was. In all the time I've been with my daughter, I've never seen her so determined in my life."
And he was right. He knew this meant more than just a semester to me. I wanted to prove to my parents, my friends, the school administration, Silvia, to myself, that I was more than this.
She re-adjusted her glasses and sat up a little taller in her cozy chair. "She can stay the semester."
The road to recovery felt uncomfortable at first. Seeing a psychologist was new. Seeing a psychiatrist was different. Opening up to my friends and family to actually let them be there for me was new. I came to understand taking breathers or mental health days was okay. My health and well-being always come first.
The world lost focus and refocused brighter and clearer than ever. I could stay, and I did stay. Refusing to let them down, I showed them and my dad that they were right to trust me. I was the first person to ever be allowed to stay after an attempt, and I would make sure they knew that I was more than that. I'm not just an attempt. I'm one tough woman that plans to give life a run for its money.