College is hard. Getting job experience after college can be even harder. Nobody wants to be left unemployed after finally throwing their graduation cap in the air. Your first two years of college give you plenty of time to get your life together before the pressure of transitioning into a new life truly hits.
Here's how to solve that catch 22 of needing job experience when you have no experience.
Don't Wait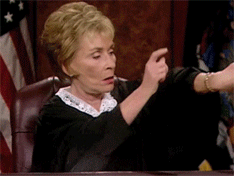 Getting a jumpstart on your career as a freshman or sophomore gets you ready for the trials of landing a professional job without having any prior job experience. The more experience you get while you're still in 100-level classes, the better. Chad Paris, co-founder and CEO of branding and web design agency Parisleaf, believes snagging an internship while you're still young is crucial. "Get as much of that work experience as early on and as fast as you possibly can," Paris said. Why wait? You're not getting any younger.
Just Do It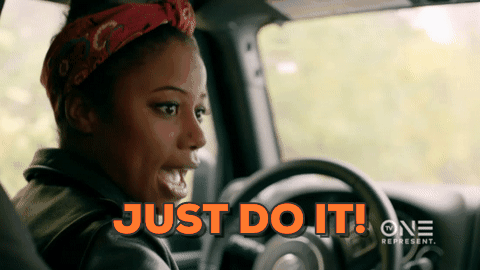 Jumping into the shark tank as a tiny undergrad is intimidating, but that doesn't mean you're bound to fail. In fact, rejection gives you the chance to learn what your strengths and limits are and what not to do. "Just remember that these people put on their pants the same way you do every morning," Paris said. "It doesn't matter who you're talking to."
If you really don't want to start applying for jobs just yet, at least start networking with professionals. Establishing a relationship with employers in advance and showing that you care can save you from a world of post-graduate pain. Start by introducing yourself at career fairs. "Put yourself out there. Just showing up gives you an advantage," said Nadene Reynolds, associate director for career and professional development at the University of Florida. "I have worked with several students who secured opportunities by mistake because they went to events and got noticed or connected with a representative who was willing to coach them to be prepared for a future opportunity."
When you have zero job experience but know the companies you're interested in, aim for less formal gigs like shadowing a professional, volunteering or attend info sessions and workshops. "Interact with professionals in various settings and establish rapport with them in advance. It can give you perspective and open doors in the future," Reynolds said. Any job experience is good experience.
Focus On What You Know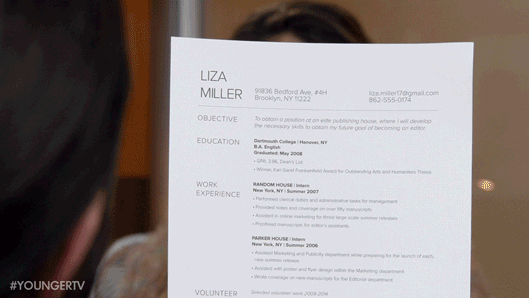 So your resume extends as far as babysitting and mowing lawns. As if that big engineering firm cares. Well actually, on resumes, during interviews and when wooing employers, don't worry about what job experience you don't have—focus on the job experience you do have.
For Paris, a lot of what makes a student competitive is attitude. "The 'unique' component is what's most important," he said. "But they're also personable. They can communicate like an adult professional…and talk about themselves not just as a student but as a human being…For us, what's important is finding the exceptional human being under the professional."
Because resumes are often the one of the firsts things companies receive from you, make sure yours communicates what you do best. Remember though: a rad resume doesn't guarantee you'll move forward in the process. Resumes serve more as an introduction.
Do Your Research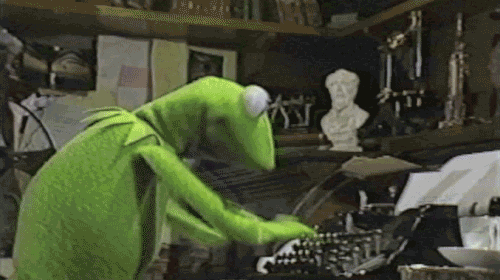 Research is critical to making a solid first impression when speaking to or being interviewed by employers. "I want somebody to come in and tell me what they know about my company, not that I'm just another company that they're interviewing with," Paris said.
Take the cliché that "Google is your best friend" to heart. Spend time getting to know companies through their websites, social media profiles and newsletters. As you research, note any questions you come up with. At the end of any interview, your interviewer will ask if you have any questions for them. And you don't want to look at them with a blank stare.
Love Your Work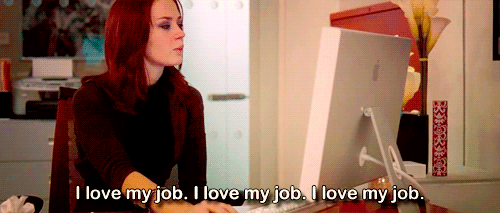 The most important part of the job hunt is to never settle. Don't apply just to apply. Really consider what you want out of a job and what experience you'll gain. Filing papers at Microsoft will cover your bills, but if you already know your end-goal is to act for the Old Globe Theatre, why veer off-track?
For the college students who are as lost as Cady in the Mean Girls school cafeteria, don't be afraid to dip into different fields. Paris worked about 100 different jobs from the age of 14 to 23 before eventually starting his own company. "I was a terrible employee," he said. "But what I learned was what I didn't love." If you don't know what it is you love just yet, Paris advises to "just keep doing a bunch of sh-t. Fail fast."
Stay Balanced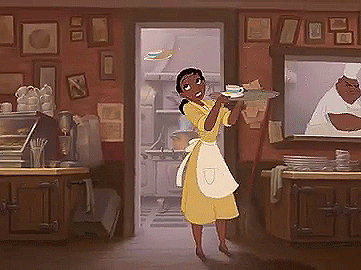 Once you've landed the job, internship or volunteering gig, don't forget to take care of yourself. Overworking means tanking in both your job performance and in life. Don't get caught up comparing yourself to others either. "You don't know what their life is like," Paris said. "I've just learned in my life that if I compare my insides to other people's outsides, I'm always gonna fall short." Set aside time to rest and remember that a little party never killed anybody.