Lots of people go into personal training because they enjoy working out as a hobby of their own. But isn't it cool that during the process of looking after your own health, you inspire others to do the same? Personal training may feel rewarding and even exciting to the gym junkies out there. But you need to do more than exercise regularly to learn how to become a personal trainer. Success as a personal trainer takes as much time and effort as getting the perfect bod.
Let's get physical. Learn how to become a personal trainer.
What does a Personal Trainer do?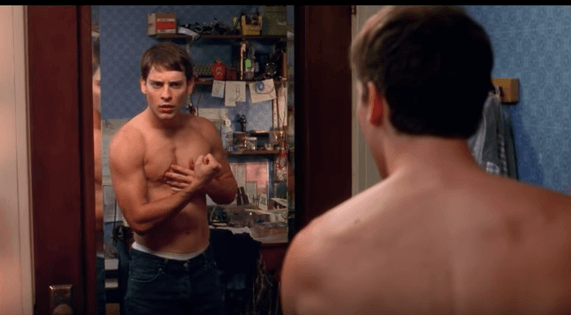 A personal trainer caters to each client's goals: flexibility, weight loss, strength, endurance and so on. How can one person gain all the qualifications necessary so they never have to turn a client down? It may seem impossible, but if your passions lie within fitness, nutrition and especially with helping others, you won't have a problem. Here's what you should know about how to become a personal trainer with more gigs than Nike has styles of training sneakers:
Study for your certification exam.
Work to develop your personal brand.
Prepare for each workout, focusing on each client's personal goals.
Remain positive during each workout, even if the client feels defeated.
Confidence is key.
What does it take to become a Personal Trainer?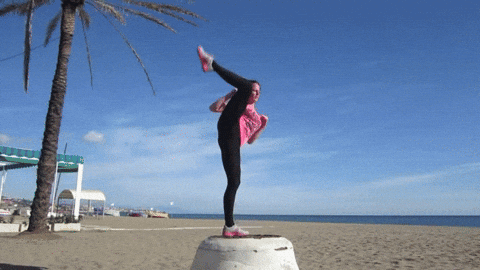 Want to become a Zumba instructor, restorative yoga teacher or a one-on-one athletic trainer? There's a certification for that. A fitness certification exists for almost any variation of exercise and for any age group you can imagine. Some of them require a little bit more intensive education than others. By intensive education, I mean purchasing a text-book filled with diagrams or taking preparation classes before your big exam.
You do not need to major in exercise science or athletic training to earn the title of personal trainer. In fact, most trainers decide to pursue the profession because fitness has grown into their favorite hobby and they know they will enjoy their job. Here are a few certifications available to get you started as a personal trainer in the area you wish to focus in.
For the All-Around Muscle Maniac
Programs like the American Council on Exercise (ACE), the National Academy of Sports Medicine (NASM), and International Sports Sciences Association (ISSA) remain one of the most popular personal training certifications overall. It requires months of studying: memorization of everything from muscles and bones to exercises targeting certain muscle groups to restraints caused by medical conditions that a trainer should understand. Prepare to pay a few hundred dollars for all the essential textbook and study materials, and of course take the exam. Feel inspired by all the hard work you put into the gym and know that you can apply that energy and succeed here, too.
"Namaste at home and get yoga certified online." Sounds good to me. A yoga certification sounds too easy to get. But honestly, you can practice yoga anywhere and at any time, including in your own home after you just ate a whole tub of Ben & Jerry's. Not only does yoga test your flexibility, but it also builds endurance and strength. YogaFit has partnered with ACE to offer an education package to kick-start your road to certification. The company also provides aspiring yoga gurus an opportunity to participate in a 200-hour or 500-hour teacher training program where you get to choose your specific focus in the yoga realm: anywhere from Yoga Core to Yoga for Cyclists.
For the Pilates Princess
Want to focus on both flexibility and strength and help those whose goal lies in toning those muscles? Pilates teaches patience and stamina, maybe more than any other form of exercise does. "Pilates, which I have done since breaking my tailbone at 16, has definitely taught me the most," said personal trainer Mara Mooney, who holds certifications in 33 different kinds of fitness. "There is good in each moment and each movement." The Athletics and Fitness Association of America (AFAA) offers multiple Pilates certifications. Search through their database of exercise heaven and find the educational program that strikes your fancy.
For the People Person
Do your friends refer to you as the bubbly, out-going, talkative friend? Then a group fitness instructor probably sounds like gym heaven for you. "I am certified to teach les mills body pump and body attack," said University of South Carolina AFAA certified Trainer Courtney Strickland. These are just two of the endless group fitness certifications available to any health nut out there.
Most colleges and universities offer group classes to get you pumped up about fitness. For example, state of the art Florida State University fitness center The Leach offers the aspiring personal trainer a three-semester intensive personal training program. Training programs vary from university to university so do your homework before expecting a job. Participating in programs such as these will boost your chances of getting any kind of group fitness instructor job, but will also add pizazz to your resume when applying to work for other gym locations.
For the Dancing Queen
Zumba has grown into one of the most popular techniques to get your heart rate up while also getting your groove going. With Zumba's fun and upbeat reputation that Zumba, desirability for certified instructors has increased dramatically since its release. Certification classes will teach you everything you need to know about creating your own dance routines and channeling a constant level of bursting energy throughout your class room.
What you should know about becoming a Personal Trainer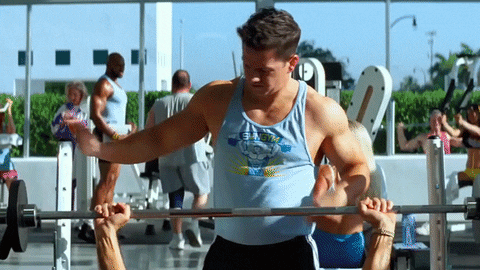 Becoming a personal trainer requires creating a personal brand and marketing yourself in the most effective and efficient ways possible. Not only do you market to clients, but to gyms as well. Sure, a personal trainer can pick where they want to work, when they want to work and with who, but they also need to make enough money to support themselves. "The expected income varies a lot. You have to build a clientele first, so it all depends on your growth," said ISSA certified Personal Trainer Kari Meiser.
Don't expect to dive right in to making a three-figure income per year. "You can make anywhere from $5,000 to as much as $100,000 a year if you choose the right location and build lasting relationships with clients from the get-go," said Meiser.
How does a personal trainer balance a friendship and professional relationship with a client, so they keep coming back for more? A lot of it correlates with the personal trainers own attitude. "I think a huge quality for a trainer to have is self-confidence. Being able to confidently get up in front of a group of people and understand that it is their experience that matters most is crucial to leading an effective fitness routine," said Strickland. P
ersonal trainers find that their clients often search for more than just physical wellness, but mental wellness, too. A trainer's positive encouragement to the client motivates them to change their attitude and reach for their goals despite the physical and mental challenges they face throughout their fitness journey.
3 Skills You Need to Become a Personal Trainer
1. Research Skills
Do your research and make it good. Sure, you don't need a degree in Nutritional Science or Athletic Training to become a personal trainer, but you do need to know your facts. One of the most important aspects of personal training lies in your ability to recognize incorrect technique so your client does not injure themselves during a workout. "Ensure you're utilizing reputable sources for your information," said FSU Leach Center Director of Training and Development Marissa Parminter. In other words, make sure your educational sources are reliable—hold on to that study book you read from cover to cover when preparing for that ACE exam.
2. Confidence
Don't be a show off, but know when to show off. Quiet confidence as a personal trainer will aid in developing the best relationships possible with your clients. On the first appointment with a particular client, you have yet to gather knowledge on their level and essentially who they are as a person. Try your best to stay respectful of boundaries but also remain aware that discomfort is normal and will happen in pursuit of their ultimate goal.
3. People skills
Maintain the best reputation possible. Qualities such as trustworthiness and reliability go a long way in a profession such as this. Growing in relationships with clients will ensure steady work and in turn, steady income. Live up to that great first impression you made on your first appointment and work to maintain that standard with each individual client.
Reviews
"Throughout your time at the Leach (or another University's Fitness Center), you're constantly receiving feedback and are never left wondering about your job performance," said Marissa Parminter.
"The most important thing to me is that exercise should never intimidate. It's an all-inclusive invitation for a great life. We start wherever the person is and we encourage no matter what the situation. My biggest goal is always announced as, 'I want you to feel better than when you walked in,'" said personal trainer Mara Mooney.
"My goal is to safely lead participants through group workouts at all different workout levels, be it beginner or advanced. In order to do this effectively, I need to have both a knowledge of the workout I am leading (I don't ever want to be under prepared) and to know how to correct poor technique so that no one gets hurt on my watch," said personal trainer Courtney Strickland.