Life as a broadcast journalist can lead to a life of adventure. Journalists in this field travel all over to cover the news for huge audiences to see. Go and report about the FIFA World Cup from the sidelines, or fly to Puerto Rico to cover the aftermath of the devastating hurricanes that hit. If traveling out of the country sounds like too much, then stay right in the states. Report live from the White House in Washington D.C. (you'll probably find something to talk about—right?) If delivering information, excitement, perspective and comfort from your spot in front of the camera sounds appealing to you, consider broadcast journalism.
Here's how to become a broadcast journalist.
What does a broadcast journalist do?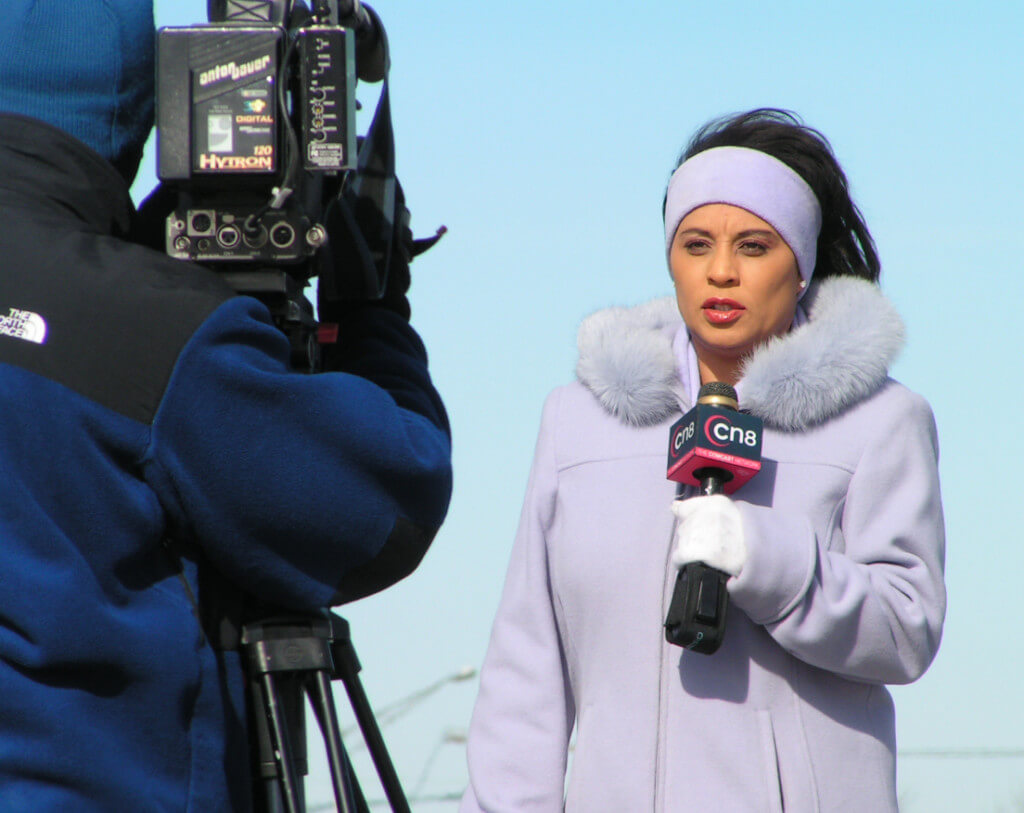 Interviews sources
Researches topics
Speaks in front of the camera and people
Works independently and on a team
Has knowledge of video camera usage and video editing software
Works long and various hours
Multitasks
May travel at any given time
Possesses a strong writing ability
Loves to pursue a challenge
What does it take to become a Broadcast Journalist?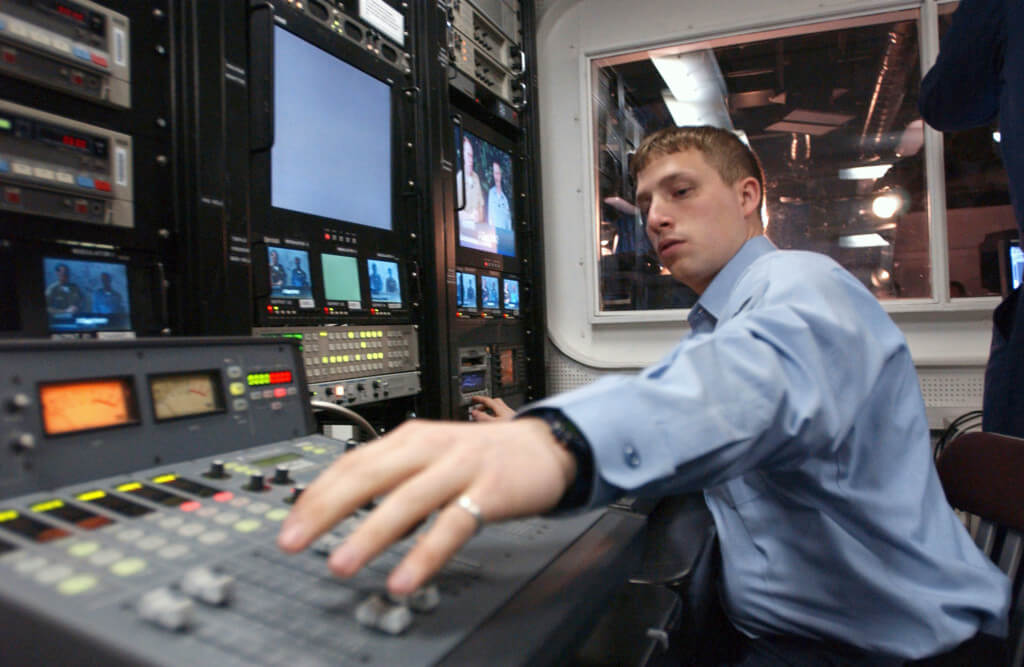 Before the camera starts rolling, obtain a bachelor's degree in journalism. Once you start taking classes in journalism (or a very closely related major), you can choose courses or tracks that get you experience with filming, speaking in front of the camera, editing and writing scripts for mass media. Remember, just because broadcast fixates on visual media, you still need to write like a boss.
In this field, experience comes over everything. From interning at local news stations to writing for the college newspaper, you'll gain respect for those who use the tools you learn in a classroom without a helpful professor nearby to troubleshoot and use them during a live broadcast. Pro Tip: make a reel/portfolio video of your ability as a broadcast journalist to really wow future employers.
What Should I know about becoming a Professional Broadcast Journalist?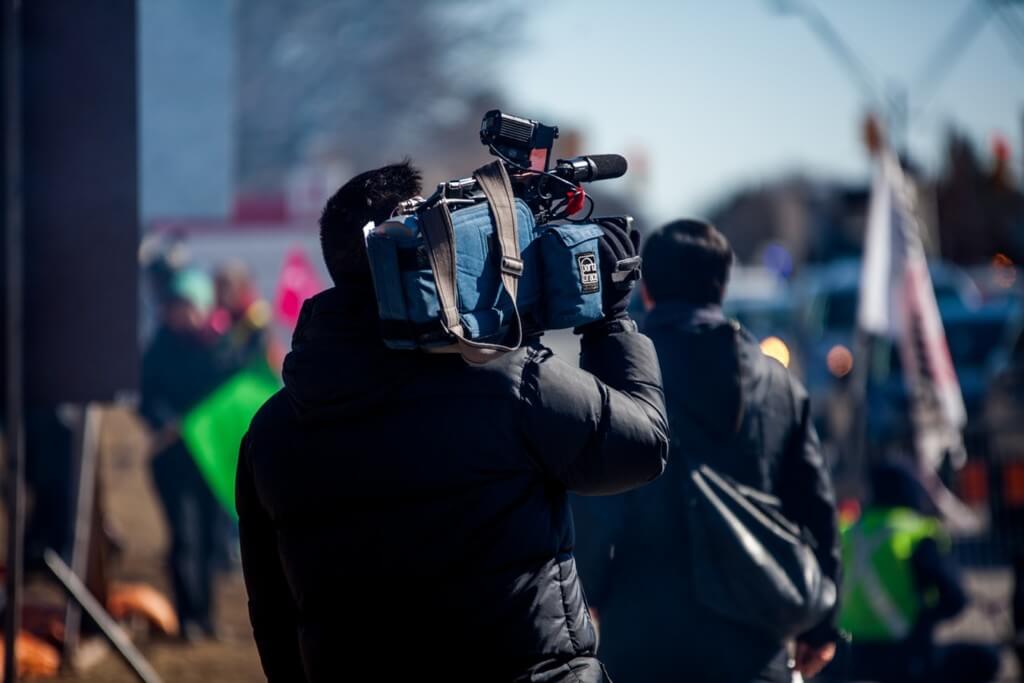 1. What income will I earn as a Professional Broadcast Journalist?
Let's be honest: You won't make six figures right out of college in this field and if you do, props to you. The average journalist makes about $44,000 a year. Compared to other careers, the money aspect sounds like a hard NO (understandable). But hear me out—would you rather sit in an office for the rest of your life or go out for an adventure for stories that you can tell your friends, kids and grandchildren about?
2. How much will I be expected to work as a Professional Broadcast Journalist?
Nobody knows what will happen in the news day in and day out. "Slow news" days happen and they may seem boring. But you will see the blessing they come with when that breaking coverage hits the studio and no one dares sit still for dozens of hours at a time. More often than not, the average day of a journalist can work up to 13 to 14-hour days and that sometimes includes holidays. Some of the biggest stories happen on holidays and you'll need to deliver.
3. What will my work environment be like?
The traditional office work environment depends on what you get assigned day to day. The main anchors in broadcast journalism work in the studio every day, but on-scene reporters go wherever the story takes them. One day you could go to the crime scene of a shooting and then later that day sit at a press conference with the mayor. You write your script or just freestyle while on the scene. No days go exactly the same way, but that's what makes this lifestyle super fun. Who likes consistency?
4. What do I need to know about the future of the Broadcast Journalism profession?
Like any professional field, it changes and evolves. The way things get done now in broadcast media don't get done near the same way they did 20 years ago. "The changes in technology have caused the industry to grow. Social media has changed how we consume media and now everything is available wherever and whenever. This has lead to new jobs being created and old jobs disappearing. It's just how the industry goes," Temple University journalism Professor George Miller said. The future for the industry shines bright and the world will always need a steady supply of young reporters.
3 Key Skills to become a broadcast journalist
1. People skills
Your interpersonal communication will come in handy when directing your camera and taking direction on camera and when interviewing. You'll also have to ramp up the charisma on camera so the audience at home doesn't reach for the remote as you drone on.
2. Writing skills
Broadcast journalists are not news-delivering ventriloquy dummies for some writers in a back room of the studio. You'll have to write your own materials sometimes and use clarity and concision.
3. Computer skills
Once you wrap up filming, you can't throw the footage into another back room with a bunch of eager editors. While every position has different requirements, a well-rounded journalist can see their footage all the way through from conception to the final cut.
Reviews
"The job is not glamorous. There will be lots of long days and there is a lot of tedious work that goes into it. It's not your typical 9 to 5 job where you sit in an office and work on a computer. You go out and experience the world as it happens and you are the one in charge of letting the rest of the world know. It's a huge responsibility," former ESPN broadcaster Jayson Stark said.
"You won't come out of college and jump right into a job in New York or Philly or Chicago. Chances are you will end up somewhere that nobody has even heard of. I came out and started at a small town in Kansas. But be patient and perfect your craft and it will lead to a big job. None the less whether in a small town or in a big city the adventure is there and I promise when you visit family you will have a ton of stories to tell them about," MLB Network broadcaster Robert Flores said.
"Everyone says that it takes time to be good at a job. Well in broadcast, don't get deterred if someone says you suck. Trust me, I was told that a million times and anyone else in the field will say the same thing. You may think you are incredible and know everything but you don't. It will take a few times being pulled off a show by your producer before you really start to get a feel for things. Stick with things and just learn as much as you can. Each day will be a grind and very busy but in the end its all worth it. I truly believe that in this business you never work a day in your life because it's incredible and I am more than happy in my career. When you are happy, it makes getting up for work every day a lot easier," Phillies Radio Play-by-Play announcer Scott Franzke said.