So you think you've done it all? You've vacationed abroad during summer, volunteered in a developing country and even studied abroad for a semester. But you want more. The travel bug has bit you and you're hooked on the foreign cultures, lifestyles, food and languages that come along for the ride. Take your travel experience to the next level and get an internship abroad.
It's Adventure Time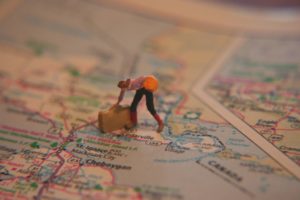 Working abroad is an experience unlike anything else. It isn't simply the internship but what comes along with it. Associate Director of USD's Career Center Lauren Payne shed some light on the subject: "Many employers value the skill set (foreign language skills, adaptability, globalization, independence) that students gain while interning abroad." The culture and lifestyle in countries can be experienced on the streets and even in a pub, but taking a step inside the business world is completely different. Internships abroad allow people to live like a local and to meet people who've lived in that country or in others while working in your field of interest.
Step 1: Research and Pick your Poison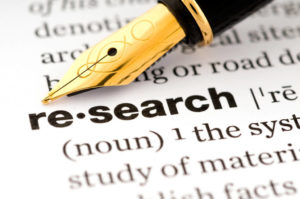 Or in this case pick your country. Either you want to dive deeper into the country you recently vacationed in or you've decided to live out your formally fictional fantasy of residing at Hogwarts (or an equivalent far, far away fairy tale). One thing to keep in mind is working abroad will be significantly different than working in the States. Other countries have different work hours, work cultures and even different teamwork styles. Make sure to conduct thorough research before choosing a location. "If a student is hoping to gain a foreign language skill, they should select to intern in a country where that language is spoken," Payne said. "Students may also want to consider selecting a country where they would like to find full time employment in the future. Through your internship you'll be able to build an international network of contacts." That experience is something beyond what you could get in an internship back home—it's priceless. This is the moment to challenge your ability to adapt to new cultural situations, so don't settle for something too similar to home, unless you're interested in living there in the future.
Step 2: Don't Be Afraid to Get Help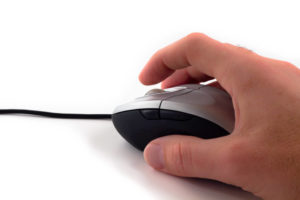 This is the moment you've been waiting for; your next big step back into the thrill of new food and new adventures. Where do you start? There are oodles of options. After you narrow down your desired list of countries, it's time to take a step towards the real commitment. Start with a conversation with your university's study abroad advisors; they'll tell you everything you need to know about the application process. Another option is checking out online abroad internship websites such as Go Abroad and Global Experiences. Just like a college study abroad application you pay a base application fee and submit your resume and transcripts. The one thing that differs is you get a personal representative that works with you to find the best internship in the country you want. With Global Experience "we present the intern to potential employers, and if they are interested in interviewing the candidate we will arrange an interview between the intern and the supervisor. If both parties are in agreement then the internship is confirmed," Global Experience's Jen Mackin said.
Step 3: Apply for Financial Aid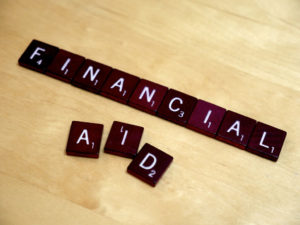 Every college student understands the struggle of student loans—and interning abroad isn't a cheap venture. But the internship takes you a step closer to the adventure you want with the added benefit of job experience. "At Global Experiences we offer an installment plan in which you can break down the tuition of the program into monthly increments before you leave," Mackin said. From crowd funding to student loans, the money will make its way to you. Some companies like Go Over Seas provide scholarship services to their applicants. And if that doesn't work, your university may also have scholarships or loans providing financial backup as well.
Step 4: The Interview
Interviews are always the scariest part of job searching. But no worries: you have someone in your corner to help you through that process. Your personal internship representative will assist you in finding the best companies for you. A Global Experience representatives suggested this great question to ask during the interview "'How have previous interns been successful in this company?' It shows that you are already thinking about how you can be a positive asset to the employer." Payne provided some insight on possible questions: "'f I am selected for this internship, what would you hope that I would have accomplished at the completion of the internship? What characteristics have you observed in successful interns in the past? Do you provide any housing options for interns?" These are just a few questions with answers that will surely benefit you.
Step 5: Pick Your Choice & Take the Step to Your Next Adventure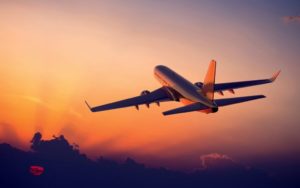 It's a scary thought, living a new life and working in a different culture. You'll have to find a new grocery store, a new favorite clothing store and a go-to coffee shop. Unlike the United States, European countries thrive on public transportation, something most American peeps aren't quite accustomed to. No matter the cultural differences, the experience is worth it. "Studying abroad is a great option, but the majority of the experience is spent with other students from the states sitting in a classroom. If you're looking for a fully immersive experience that also looks great on a resume, interning abroad is the way to go!" Global Experience's Augusta Viccellio said. The transition is difficult but not something everyone gets the chance to do. It's a chance to challenge yourself personally and professionally—take it. You're on your way to the best summer of your life.