It can happen anywhere, at anytime. You could be studying for a French midterm in the library, handing the cashier change for a venti chai latte or you could even be at a meeting for your volunteer group, when another student slams you up against the wall, leans in and forces the truth out of you: "So what are your plans after college?" they ask. Shit. Shit. Shit. Why Me? Oh gosh, I don't know. Maybe I'll go to grad school, or maybe I'll just move to a forest in the middle of Poland and become a hunter for the rest of my life. The truth is, you kind of know what you want to do after college, but you're still unsure. Uncertainty about the future is scary. College students have all been there before, and will continue to cringe when we hear the loaded question. Here's why:
The Job Hunt Will Be a Disaster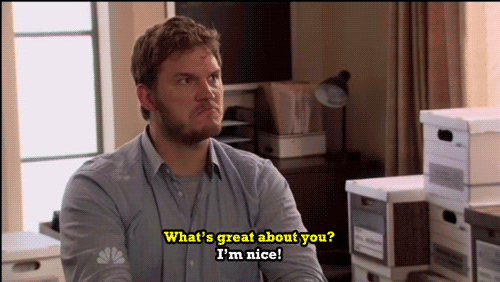 We've all heard that finding a job after college is like being thrown into a ring with 20 John Cenas. It's going to be a battle—but it won't be impossible. "The cost of living seems to keep rising, but wages are not compensating for that. Millennials get a bad reputation in the workplace, even though we've put in more education than our predecessors. I'm afraid of not being justly paid for the effort and education I have put into my professional career," said University of Central Florida senior Jasmine Hanley. Finding your dream job after college will be tough, but continue to search high and low for that career-starter. Don't beat yourself up if you don't end up working where you originally imagined.
Grad School Options Will Fall Through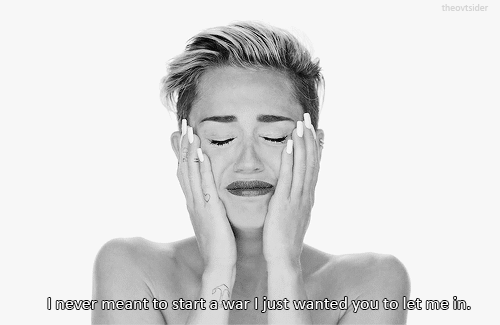 You love school. You love it so much that you're willing to go through a graduate program, just to cement an even greater future. But grad schools can be as unpredictable as entering the job market. Even after you apply to schools, perfect your personal statements and befriend professors for badass recommendation letters, there's still the fear that your efforts won't be enough. "I'm taking a gap year after I graduate, and I'm only planning on applying to one grad school during that time. So I'm kind of nervous about how that plays out. What if I don't get in and have to take another gap year? The unknown is definitely what scares me the most," said University of Michigan junior Katlyn Carlin. It's important to remember that we can't plan our futures out perfectly, and inquiring minds should understand that.
You're going to Sound Like a Flake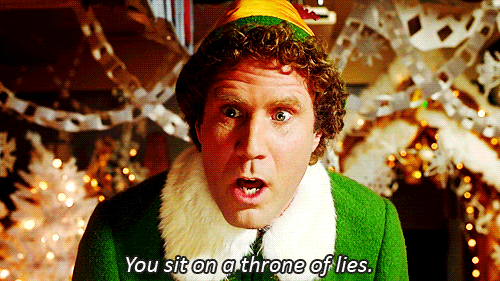 "It would suck if I told people all of these plans for my future, and I ended up being a dog walker. I'm sure that's a good profession and all, but that's not how I planned my life out," said University of Michigan senior Madison Hurtubise. There's nothing worse than failed expectations. If someone asks about your plans after college and you give a detailed spiel of how awesome your life is going to be, it'll be embarrassing if your dream doesn't go as planned. Although, what in life actually does go as planned?
You Might Disappoint Yourself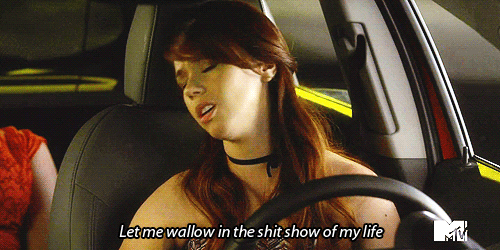 As resident freaked-out senior myself, one mutter of the impending future will send me running back to my dorm room. When you initially start college, you think you're in the real world and that your life will be consumed by house parties and cram sessions. Accepting that this will not always be the case is like accepting that summer is over (it's hard, right?). What if all that I've worked for in my four years amounts to a sucky 9-5 that I hate? I would be devastated. Meeting our own expectations will be a lifelong battle, and it's up to us to be confident that all we've done in college has prepared us for what we're destined to do in the future.
Being an Adult Will Suck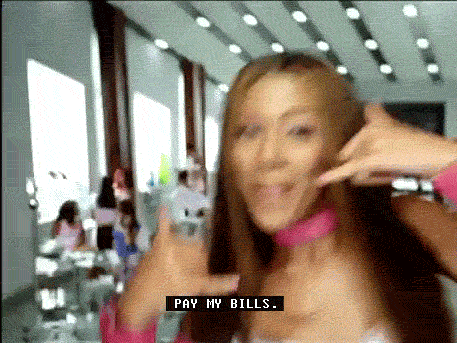 When the clock strikes graduation, it will officially be time to put on your big boy pants. Destiny's Child may have needed a man to pay their bills, but it's totally on you to be a survivor in this cruel world. "I'm so scared about real people things. How do I pay back my student loans? What if my cat will not like living with me? I know there's a struggle period, but I fear not able to survive it," Hurtubise said. The looming anticipation of graduation is as scary as a stranger in a mask, but there's comfort in knowing that there are billions of adults making it work in the post-grad world.
So the next time you're pressed up against a corner by a concerned-for-your-future bully, know that it's okay to be unsure. It's human nature. We may be hardworking college students, but we're not life experts. My suggestion? Rehearse a well-prepared speech because you will be questioned about this again. Over and over again. After mastering this strategy, people will stay off your back, and the nerves about your future can remain a secret that your shaky voice doesn't have to reveal.