Call in the paparazzi: It's career fair day, and YOU are the star. Take it all in. The room packed with rows of makeshift booths, recruiters and professionally dressed students muttering elevator speeches to themselves. Career fairs are your jam, and after you've binge-follow these steps, you'll be famous.
Before: the calm before the storm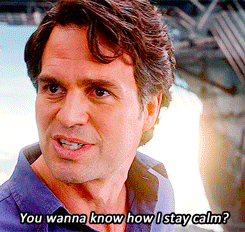 You need to go in with a mission. "Students should know who they are," said Jason Hiestand, the Brand Manager of Springleaf. "They should also know what they're looking for and how they can relate to the potential employers." That way, when they ask what you're looking to do, your answer won't be like, "something with math."
Confidence soars with preparation. "Do your research or you'll look like a bump on the log," said Alan McMillan, founder of LearnEarnRetire. "When you know what they do, why you're interested and have a couple of great questions, then you can't wait to walk into the booth." It's also a plus because recruiters love when you mention that you looked them up.
Don't forget to revise your resume. Ohio University junior Jenni George likes to have different versions of her resume, one for each company she's interested in. It doesn't matter if you've worked for a Papa John's or your campus café; if it's not relevant, lose it.
Every star knows that you only have a handful of seconds to really make a first impression, and that's where your elevator speech comes in. This 30-45 second bio that's used to show off your confidence and what you're looking for should be memorized better than Chipotle's menu, but keep it casual in practice.
"We're looking for people that are not robotic," said Daniel Corna, a Home Energy Consultant for IGS Energy. "We want someone that we can casually converse with. Someone real."
During: the eye of the storm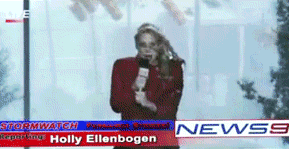 If walking up to the right booth feels more like a panic attack than a job search, remember that practice makes perfect. "Walk up to a company you have no interest in working for," said Chris Franzer, an Ohio University senior. "That way if you mess up, it doesn't matter."
Forgetting your common courtesy is a one-way ticket to a wasted day. "Many times I would say hello," said Rachel Thomas, a Fairfield Medical Center On Boarding Representative, "and they just keep on walking by. So if they walk back to my table again, I'm not going to extend myself over because I wasn't impressed the first time."
Remember, you're a big deal. Get business cards printed so employers don't forget it. "Make them simple: name, email and cell number," McMillan said. "So you'll walk into a booth, hand it to a recruiter and natural instinct kicks in; they hand you their card." It'll impress the recruiter immensely too. How many students have you met with business cards? Be one of those few.
Following up: the aftermath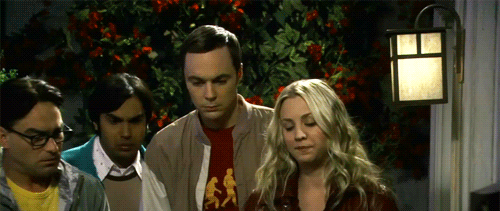 To get recruiters begging for more, always follow up within 12 hours via email. "No matter how minuscule your conversation was, always thank the recruiter for his or her time," George said. "It also wouldn't hurt to bring up anything noteworthy from the conversation."
McMillan adds, "Tell them you're interested and ask where do you go from here. You'll be one of a small handful of people who had that kind of follow up. You want to be noticed? You have to be different in a positive way."
For all of those underclassmen, don't be discouraged by companies not willing to invest in you. "Even if the recruiters don't hire you," McMillan said, "they'll be here next year so you can start to network." So email them before the next fair. It'll grab their attention, and who knows, maybe they'll connect you to their closest friend who happens to be the CEO of your dream career. And as long as you do your homework and stay persistent but professional, then you'll be well on your way to stardom.
3 More Tips from a Career Placement Expert on How to Make a Good Impression at the Fair
Written by Sarah Price
The most stressful time of year: spring career fairs. Seniors, these can make or break you if you have been trying to land a job. Career fairs induce stress and sweat. Avoid the fear with these additional steps to make a lasting impression with recruiters at your local career fair. Bob Martin, head of the college of communications career placement at Penn State, has some tricks to share that will help you land your dream job or internship.
1. Make a Game Plan
Don't go in blind. Most career fairs will provide materials for students to review, including maps of the event and descriptions of each company. Make sure you study these beforehand. Martin gives information sessions with tips and tricks; he says to create a logical path of what tables you want to hit so that you don't waste time walking back and forth across the space. You should spend at least three hours at the fair, even more depending on how many companies you want to talk to. Martin says dress to impress without breaking the bank. "I always suggest to students, substance over style but invest in a belt or pair of slacks from TJ Maxx. You don't need a full suit but do your best," says Martin. Put your best foot forward from your shoes to the watermarked paper for your resume.
2. Come Prepared
What you bring with you matters just as much as what you say. Bring two copies of your resume for each company that you want to speak to. A lot of times two recruiters stand at a table and you want to engage both of them by handing out your resume to both. If you can afford it, cotton bound resume paper doesn't hurt and will make your resume stick out from the others. Don't forget to create a portfolio. "One of the best ways to show off your skills is to make yourself a leader on campus and off," says Martin. If you have experience in the position that you want then bring examples of your work if possible.
3. Be Friendly
This might sound like a no-brainer but after five tables, dry mouth starts to settle in and your feet begin to get sore. Being personable matters. Martin says try to find common ground. Look up the recruiters on LinkedIn and see if they are alumni of your school. Make a connection that you can expand on outside the generic "I want a job" conversation. Going beyond the fair, keep in contact with the people you talked to. Set up a meeting to just talk with professionals in your field. It doesn't hurt to buy him or her coffee and ask for advice. Going the extra mile will have your name pop into their minds first when a position opens up. "Be genuinely interested in the company and tell them what you can do for them, not the other way around," says Martin.
**Updated on May 2, 2018 to include "3 More Tips from a Career Placement Expert on How to Make a Good Impression at the Fair" by Sarah Price