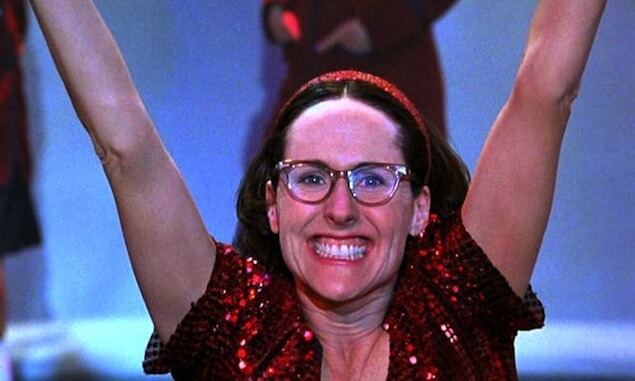 www.movieclips.com
How to be Famous at your Career Fair
|
Call in the paparazzi: It's career fair day, and YOU are the star. Take it all in. The room packed with rows of makeshift booths, recruiters and professionally dressed students muttering elevator speeches to themselves. Career fairs are your jam, and after you've binge-follow these steps, you'll be famous.
Before: the calm before the storm
You need to go in with a mission. "Students should know who they are," said Jason Hiestand, the Brand Manager of Springleaf. "They should also know what they're looking for and how they can relate to the potential employers." That way, when they ask what you're looking to do, your answer won't be like, "something with math."
Confidence soars with preparation. "Do your research or you'll look like a bump on the log," said Alan McMillan, founder of LearnEarnRetire. "When you know what they do, why you're interested and have a couple of great questions, then you can't wait to walk into the booth." It's also a plus because recruiters love when you mention that you looked them up.
Don't forget to revise your resume. Ohio University junior Jenni George likes to have different versions of her resume, one for each company she's interested in. It doesn't matter if you've worked for a Papa John's or your campus café; if it's not relevant, lose it.
Every star knows that you only have a handful of seconds to really make a first impression, and that's where your elevator speech comes in. This 30-45 second bio that's used to show off your confidence and what you're looking for should be memorized better than Chipotle's menu, but keep it casual in practice.
"We're looking for people that are not robotic," said Daniel Corna, a Home Energy Consultant for IGS Energy. "We want someone that we can casually converse with. Someone real."
During: the eye of the storm
If walking up to the right booth feels more like a panic attack than a job search, remember that practice makes perfect. "Walk up to a company you have no interest in working for," said Chris Franzer, an Ohio University senior. "That way if you mess up, it doesn't matter."
Forgetting your common courtesy is a one-way ticket to a wasted day. "Many times I would say hello," said Rachel Thomas, a Fairfield Medical Center On Boarding Representative, "and they just keep on walking by. So if they walk back to my table again, I'm not going to extend myself over because I wasn't impressed the first time."
Remember, you're a big deal. Get business cards printed so employers don't forget it. "Make them simple: name, email and cell number," McMillan said. "So you'll walk into a booth, hand it to a recruiter and natural instinct kicks in; they hand you their card." It'll impress the recruiter immensely too. How many students have you met with business cards? Be one of those few.
Following up: the aftermath
To get recruiters begging for more, always follow up within 12 hours via email. "No matter how minuscule your conversation was, always thank the recruiter for his or her time," George said. "It also wouldn't hurt to bring up anything noteworthy from the conversation."
McMillan adds, "Tell them you're interested and ask where do you go from here. You'll be one of a small handful of people who had that kind of follow up. You want to be noticed? You have to be different in a positive way."
For all of those underclassmen, don't be discouraged by companies not willing to invest in you. "Even if the recruiters don't hire you," McMillan said, "they'll be here next year so you can start to network." So email them before the next fair. It'll grab their attention, and who knows, maybe they'll connect you to their closest friend who happens to be the CEO of your dream career. And as long as you do your homework and stay persistent but professional, then you'll be well on your way to stardom.