There must be other students who live like I do: your entire life planned out for the next five years right down to your outfits and what you'll cook for dinner three weeks from today. Among the go-with-the-flow, easy-going students exists the frantic, note-taking worriers, looking many steps ahead. I put in hours of research to navigate how the law school application process works to prepare myself for the long but rewarding road ahead. Some say excessive, I say prepared and devoted. If you lack understanding for the law school application process, look no further. I am here to share with you all the most important things you need to know if you are planning on attending law school.
Read on to find out all you need to know before applying to law school.
Best Majors for Law School
To start off, students of all majors can apply to law school. Whether you major in fashion like Elle Woods, study engineering, architecture, or biology, you can attend law school if you so desire. You do not, by any means, need to study legal studies in your undergrad. However, many students opt for this option to see if law proves a good fit. Some of the most popular majors for students who apply to law school typically help transition into law. For instance, if you have an interest in corporate law, you may find yourself studying business in your undergrad. Many popular majors include English, history, political science, criminal justice, business and psychology. English and history majors rely heavily on reading, which will help prepare you for the abundance of reading you see in law school. Other great options include criminal justice and PoliSci if you plan on either being a Criminal Defense Attorney or are interested in politics. Law schools want to see that you like to challenge yourself, so by picking a major that reflects the rigor of law school, you become a more desirable applicant. 
Build Your Resume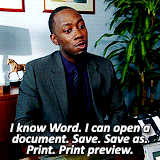 Next step: grow your resume. Many people who apply to law school come from a wide range of backgrounds. Some even have years of experience working in a professional career. Almost half of all applicants take a year off before applying to law school to prepare their applications and gain experience to blossom into a more competitive candidate. For those of you who plan on attending law school straight after undergrad, start building your resume as early as possible because your competition may be older and more experienced applicants. I interviewed my professor, Joseph Kenny—lawyer, advisor, and Associate Professor of Business Law & Prelaw at St. John's University—and asked him a variety of questions to get insight from an expert on all things law. First question:
What are some ways students can develop a standout resume?
"A standout resume demonstrates to a law school admission officer that this candidate has seriously considered this career. Along with evidence of leadership in extra-curricular activities, the resume should reflect internship, volunteer and/or part-time employment which gave the candidate exposure to the law," Associate Professor of Business Law & Prelaw at St. John's University Joseph Kenny said.
Many schools contain resources such as career services to help assist you with any job opportunities that may be available. In addition, let them take a look at your resume to strengthen it to land those competitive internships. Join a club at your school as well. Law schools want students who go above and beyond. Those involved in school activities and possess a passion to better their community. Become a well-rounded student and make sure you study hard but also make an impression in your community. Succeeding in law school strongly relies on your ability to manage your time and balance all of life's responsibilities. 
Take the LSATs seriously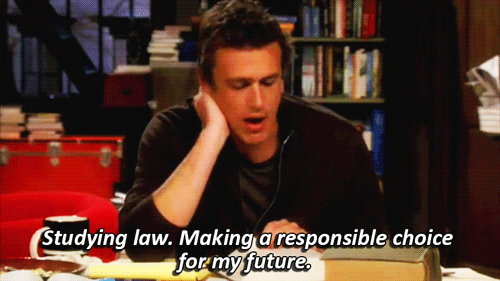 LSAT stands for the Law School Admission Test and is comprised of five parts. Reading Comprehension, Logic Games, Logic and Reasoning, an essay and an experimental section that does not count towards your final score, however, you won't know which one. The scoring ranges from a 120-180 and the test lasts roughly three hours. After years of being a paper and pencil test, today you must take it virtually. A common misconception: you need knowledge of the law to take the test. The exam does not test if you know the law, but if you can think like a lawyer. Your ability to read carefully, pick out faults in arguments and organize facts to problem solve become key skills to doing well. If you hate math, breathe easy knowing you will not find any on this exam.
When do you suggest students start studying for the LSATs?
"LSAT preparation should start early. Sophomore year is a good time to start for a Summer LSAT between Junior & Senior year. Start by familiarizing oneself with the structure of the test and the nature of the test sections. Begin with a workbook or online resources such as LawHub and Khan Academy. By second semester of Junior year, the preparation is repeated practice of mock tests under test timing and conditions. Many students find this time might be well-spent in a structured, commercial LSAT prep course," Kenny said. 
As previously mentioned, law school becomes competitive and very expensive. Many schools allocate scholarship money based upon your LSAT score. Those with the best scores will not only be accepted but receive recognition for their efforts through scholarships. For those with self-discipline, you should consider self-study options. The Khan Academy provides free material and you can find many helpful prep books available for purchase. For those who need more structure, invest in a prep course. Just a forewarning, they can get pricey.
"I started studying 3 months beforehand. But didn't start studying daily till 2 months before. (Study daily, it will pay off). I used a prep course and LSAC prep materials, get as much as you can get your hands on," Pace University second year law student Daniel Petrillo said.
A common theme for the LSAT: skills can be developed even if you struggle with taking exams. No one wakes up and instantly becomes a lawyer. Put in the work and you will see results. For those of you who plan on going into the exam cold, reevaluate. Unlike any other admission exam, the LSAT requires diligent and thoughtful practice. You don't want to get caught off guard on testing day. In addition, only take the exam once you feel fully prepared and have reached consistency with your practice exams. Law schools see all your previous exam scores in addition to your highest score. A poor score from your past may make schools weary of your consistency, so go into the exam knowing that your score reflects your hard work. 
Personal Statement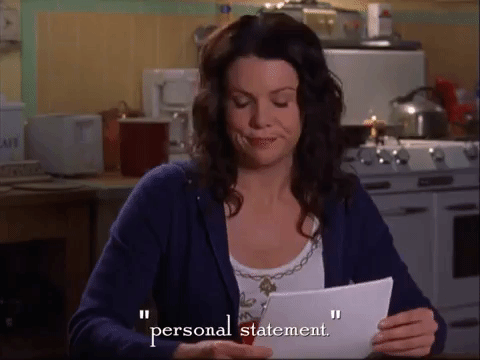 Just like when you applied for college, law school also requires a personal statement. Your statement gives insight on who you are beyond a resume and a score. It not only demonstrates your ability to write, but also humanizes your application. This opportunity allows you to make a personal connection with the admissions committee if the school does not require an interview. Make every word count. 
Why is your personal statement important?
"The personal statement is important because it provides a law school admission officer with two important insights: it is a writing sample which provides depth to the statistical credentials, and it provides an opportunity to understand the uncommon qualities or experiences a candidate can bring to a well-rounded law school class," Kenny said. 
Everyone applying to law school boasts intelligence. Law school: the pinnacle for overachievers and go-getters. Your personal statement will get you noticed in a sea of impressive applications. Write something unique that will get you noticed, exercise your creative muscles and become the applicant no one will forget. All lawyers must master the skill of writing. 
"There are 2 people that matter in a personal statement, the person reading it and the person writing it. When writing one, be honest, sell yourself to the school you're applying to but don't show them someone they'll never meet. I spent my personal statement highlighting my strengths, acknowledging my many weaknesses and promoting my desire to improve overall," Petrillo said.
Your personal statement, a vital aspect of your application, provides a reflection of who you are. It becomes an opportunity to tell your story, make a splash and become eye catching. For those of you who struggle with writing, take every paper as an opportunity to strengthen your writing skills and ask your professors for additional feedback. After starting my blog and joining College Magazine, I learned the importance of criticism and the incredible impact it will have on your growth as a student. Don't shy away from criticism. Developing open-mindedness will only inspire you to work even harder. 
Pick a School that Fits you Best, Don't Just Pick a School for the Name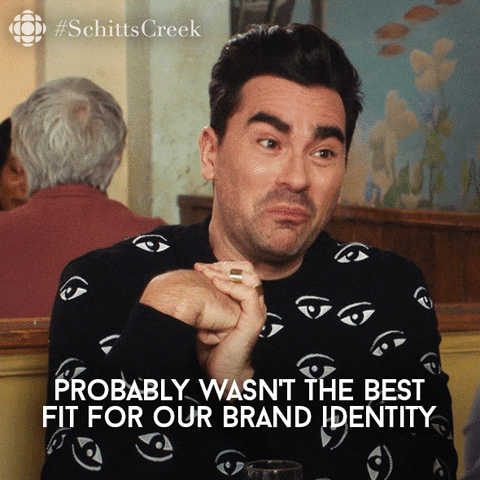 Many prospective law students think the only way to reach success relies on going to Harvard Law. Elle Woods made it look easy. While you should always reach for the stars and aspire for great heights, getting accepted to a top 14 school does not guarantee your happiness and may not meet all your needs as a student. Research all your options to pinpoint what exactly you want from your law school experience. Interested in criminal law?  Find a law school best recognized for that type of law. If you want to skip out on the expensive dorming costs, look to your local options. 
"How to pick the best law school matched to a particular student starts with knowing oneself. Is there a geographic area which is desirable to you? Do you prefer to live at-home or within the academic community? Does a particular school offer a good chance at a particular career path? Cost of attendance must be considered. Be sure to visit the law schools to measure your comfort level. Speak with alumni and current law students enrolled there," Kenny said. 
Finding a school that best aligns with your post-graduation goals makes all the difference. Law school, stressful by nature, becomes a significantly better place once you find your perfect fit. You don't want to walk into law school and hate the location or course offerings. The United States recognizes over 200 ABA accredited law schools, your options span far and wide. Being in a school that caters to your needs will keep you motivated to stick it through for the entire three years. The first hurdle: get into law school. Now you need to get your head in the game so you can accomplish a much bigger feat: graduating and passing the bar. But let me not get ahead of myself just yet. 
Maintain Motivation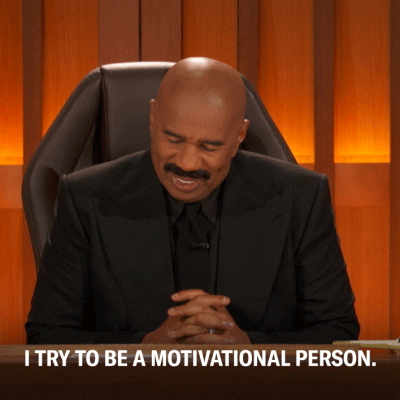 When you look at law school as a freshman, becoming overwhelmed seems unavoidable. Don't let the big end goal discourage you. Each day becomes an opportunity to get closer and closer to your dreams. Checking off smaller goals deserves appreciation. The journey to becoming a lawyer most resembles a marathon as opposed to a sprint. An unrealistic expectation would be expecting instant results. 
"I always thought of my end goal, which was getting my dream job and law school is a tool to achieving that dream. Every time I got overwhelmed, I thought of how it would all be worth it in the end. Don't get caught up in the competition. No matter where you go, if you work hard you'll end up with a great job. Keep that mindset in law school, it'll be your saving grace." Pace University third year law student Kye Shah said. 
These wise and encouraging words from a current law school student should resonate with all students regardless of your educational goals. Nothing worthwhile in life comes easy, challenges are expected. Most importantly, try to avoid Imposter Syndrome. You may feel like you don't belong amongst your class. I'm here to shake some sense into every student who feels this way. If you care about your future enough to read through this entire piece, you deserve to chase after your dreams. Of course, it will require you to make sacrifices, become a professional at time management and read until your eyes become strained, but don't forget—people before you got through it. Your mindset should not hold you back from doing the same. 
Now, a closing statement from myself, a fellow prospective law student.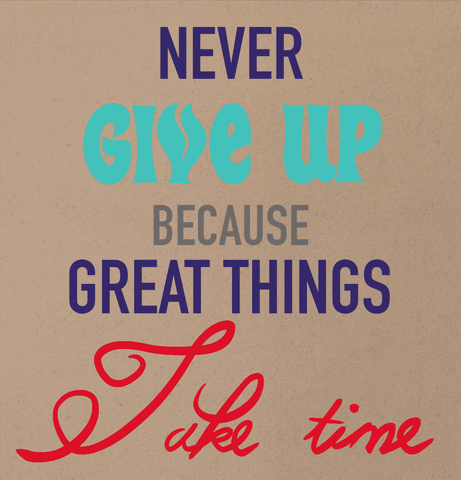 Before you decide to take on law school, you must figure out the answer to a handful of questions, ones that cannot be answered by looking through a prep book. Why law? What do you want to accomplish through your education? Are you willing to put in the work and time to bring your goals to fruition? Self-reflection and understanding your passions become just as important as studying for the LSAT and writing your personal statement. The "why law school" question will separate the self-motivated advocates from those looking to please their parents by getting a law degree. You can't force yourself to enter a field that doesn't align with your passions. Just as Elle Woods beautifully stated in her speech at graduation, "A very wise Professor quoted Aristotle: 'The law is reason free from passion.' Well, no offense to Aristotle, but in my three years at Harvard I have come to find that passion is a key ingredient to the study and practice of law—and of life." Once you discover your passions, everything else will fall into place. 
---