Yes, archery stands out as an Olympic sport, but you don't have to be an Olympian to enjoy it. In fact, archers come from all walks of life. You can have a disability. You can be on a budget. You can be an introvert or an extrovert. You can be a fan of Katniss, Merida or Hawkeye. Regardless of your background, you can become an archer.
But if you need a little convincing about why you should try archery, here are eight reasons to get you to a range.
1. Because you want to be a leaf in a tree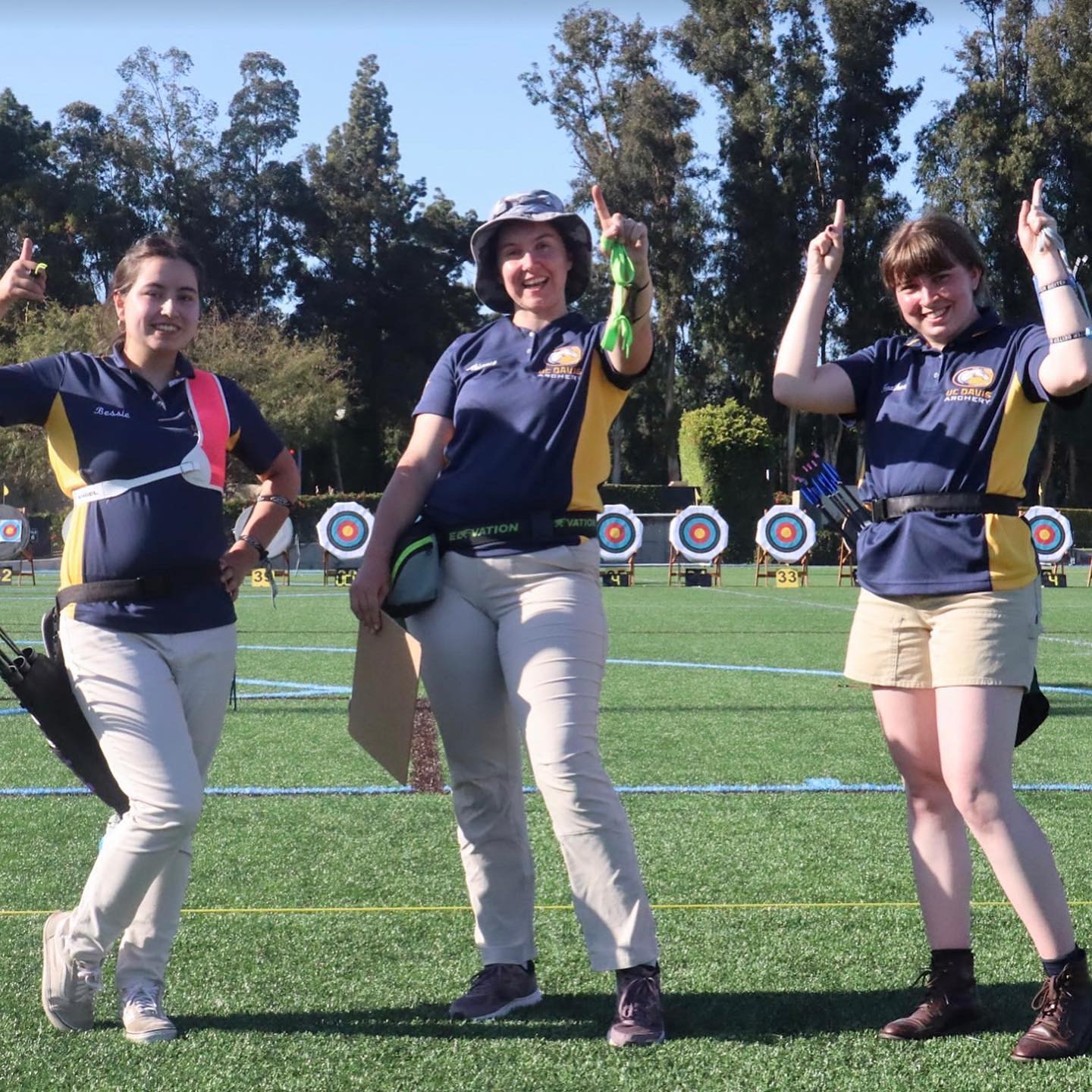 In The 7 Secrets of Happiness: A Reluctant Optimist's Journey, author, comedian and lovable Brit Gyles Brandreth notes that one of the secrets of happiness is "to be both an individual —you have to have a sense that you are unique and that you matter— and at the same time you need to be connected to a bigger organism: a family, a community, a hospital, a company, a club, a university, a school." Joining the archery community, and more specifically an archery club, allows you to be part of something bigger while remaining unique. In College Magazine's Top 10 Collegiate Archery Programs, many archers reported that they felt like their team was like a family and formed friendship bonds that extended outside of the range.  
"Archery is a great study break and a great way to socialize in a 'chill' environment and easily meet new people both in your school and in the local archery community," Metropolitan State University Denver (MSU Denver) Coach Tom Hinojosa said. "Archery is low-key and lends lots of opportunity for social interaction."
Not only does archery allow you to meet fellow students and other members of the local archery community, but if you attend tournaments, opportunities exist to meet archers from around the country and even the world. Collegiate archery tournaments provide opportunities to show school pride and allow archers to show off their skills and school spirit in a friendly, but competitive environment. Organizers hold tournaments on local, state, regional and national levels, so you and your club have ample chances to compete. Archery activity and tournaments occur year-round with an emphasis on indoor tournaments during the cooler months and outdoor tournaments during the warmer months. Thus, you don't have to wait for a particular time of year to try archery or to find a tournament.   
2. The turtle racing club you joined last year disbanded over a disagreement about uniforms and you want to compete in a sport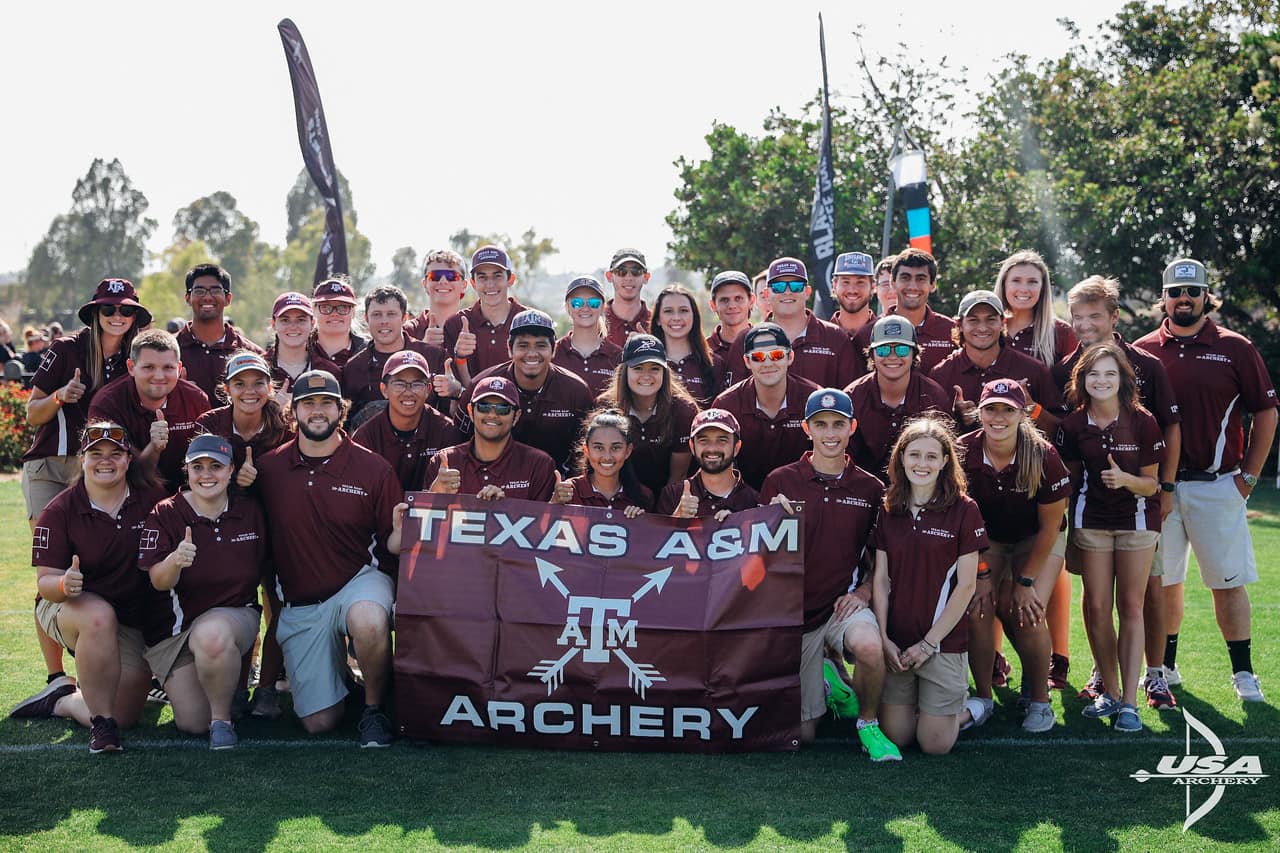 Many colleges have archery clubs that provide opportunities for competition. Some schools have varsity programs too, but typically, if you're new to archery, you want to begin at the club level. USA Archery (one of the national organizations for archery) lists collegiate (and other) clubs on its website, making it easy to find a club at or near your campus. USA Archery requires registered Collegiate Archery programs to have at least one Level 2 or higher certified coach or instructor, knowledgeable about teaching archery. The club must also have three or more USA Archery members, who tend to be individuals with a bit of archery experience.    
"Our archery club holds free lessons in the beginning of each quarter to let people try it and see if it's something they want to continue," University of California, Davis sophomore Samantha Lum said. "If people miss the free lessons, they have one free lesson to come try it out without having to pay to be a club member or lesson fees."
"Having more experienced shooters to talk to can be very helpful in your archery journey. It also makes the long hours of practice a lot more fun," Arizona State University's Coach and team lead Kevin Ikegami said.
Don't be intimidated by the thought of becoming a competitive archer. You don't need to shoot an Olympic distance (70 meters) to enjoy archery or even compete. Indoor archers shoot at targets only 18 meters (roughly 20 yards) away. Also, to be competitive, teams need archers who shoot all four types of bows included in collegiate archery— Olympic recurve, barebow, compound and fixed pin. So, don't be afraid to try different types of bows. You can find your place on the team. (Insider tip: Barebow shooters are the most fun.)
3. You achieved perfection in all other aspects of your life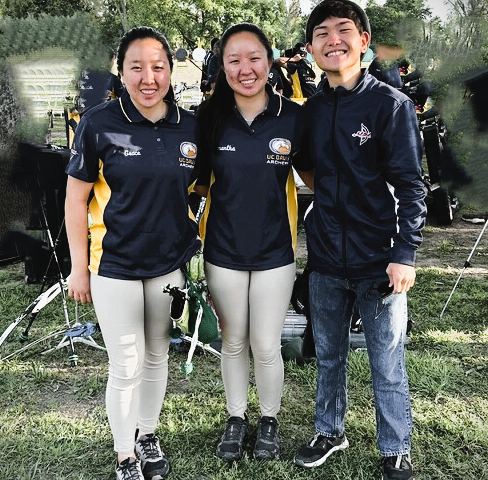 Someone once said that archery is easy to learn, but difficult to master. Typically, an archer's journey is about progress, not perfection. Archers often report improvements in their patience, self-control, coordination and strength. It's a sport with small, but significant growth.
"Archery is a great sport, but it takes a lot of time and practice to become proficient," University of California, Davis sophomore Grace Lum said. "Most people think that it's easy because it looks easy, but they don't realize it takes a lot of body awareness to have a consistently good shot. My advice is to keep practicing and stick to it. It's challenging but a lot of fun."
"My advice to new archers would be to try the different styles of shooting and not be afraid of asking more experienced members for help or advice," Samantha Lum said. "Everyone is there to help support each other."
Some aspects of archery are strangely counterintuitive, requiring you to trust the process your instructor teaches. Notably, process plays a key role in making a good shot, and learning the process takes time and patience. But don't be discouraged because the very first time you pick up a bow, you will be able to shoot an arrow. So, if you're looking for a hobby or sport that will allow you to grow over a long period of time, archery is for you.
4. You'd like to burn calories without running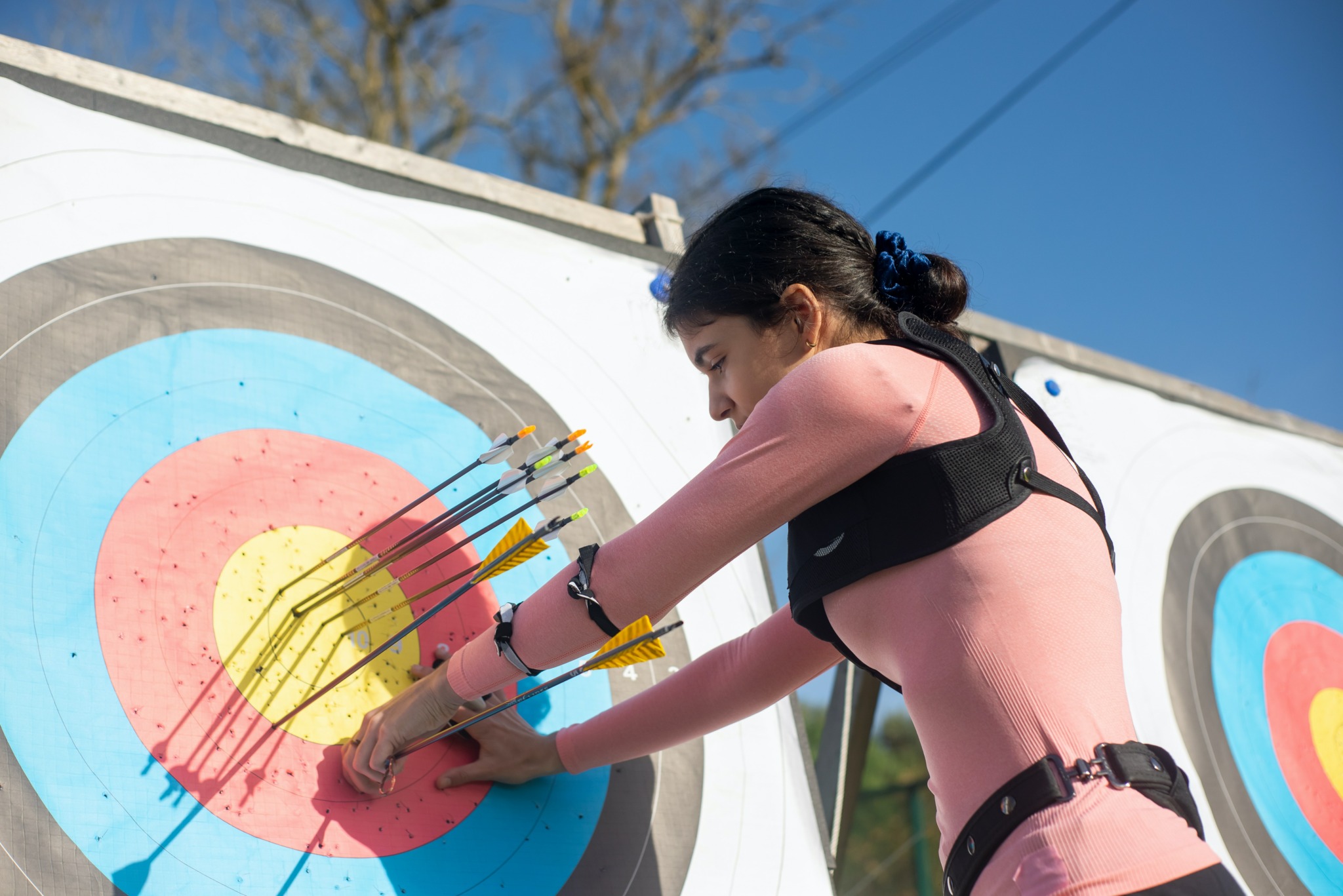 For the 2012 London Olympic Games, the Economist determined that competitive archers walk about five miles during an outdoor event and consume a level of calories second only to marathon runners. Prevention determined that drawing a bow consumes approximately 140 calories per half an hour. Couple that with muscle development involved in drawing back a bow, and you have a new exercise routine. Plus, you're less likely to get shin splints from archery than sports involving running.     
5. You want to be part of an inclusive sport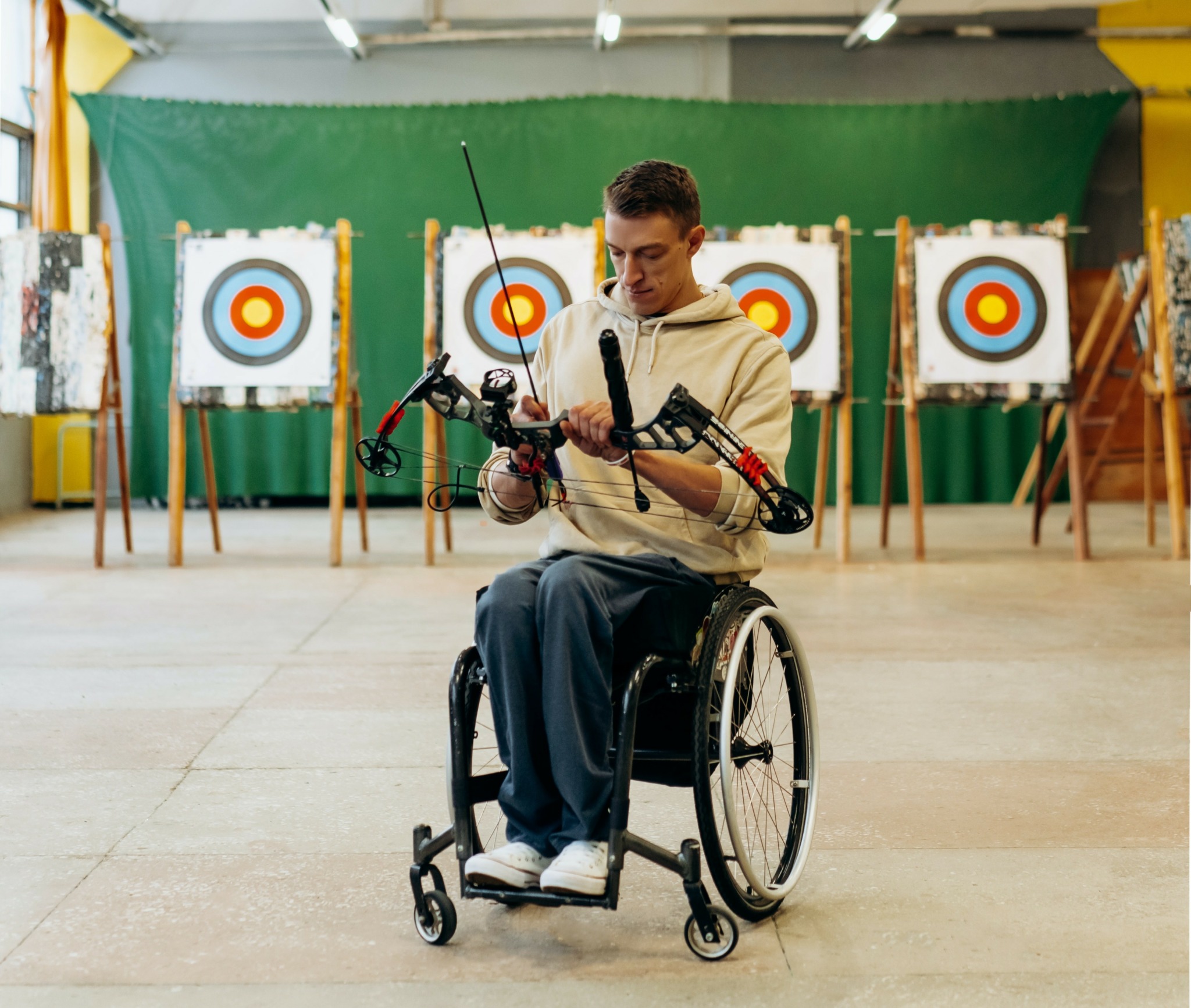 Athletes with and athletes without physical or visual impairments compete side-by-side on the same line in archery. Competitions typically include specific categories or events for paralympic athletes, but paralympic athletes compete under the same conditions (e.g., distances) as archers without physical or visual impairments.
"Anyone and everyone can do this sport and can become proficient with a bit of instruction, a bit of practice and the right equipment. It may be the most equitable and accessible sport in the world and fastest growing collegiate sport across the country," Hinojosa said.
For just a small dose of inspiration, check out the Armless Archer (Matthew Stutzman) or world-class competitor Candice Caesar. These athletes faced adversity over their lives but haven't let that stop them from becoming high level competitors representing the United States in international competitions. Even at the local level, physically and visually impaired archers of all ages step or roll up to the line to take part in competitions and enjoy the camaraderie of the archery community. Coaches sanctioned through USA Archery receive instruction on how to assist archers of different abilities. So, don't let a physical or visual impairment stop you from getting to the shooting line. 
6. Because it's affordable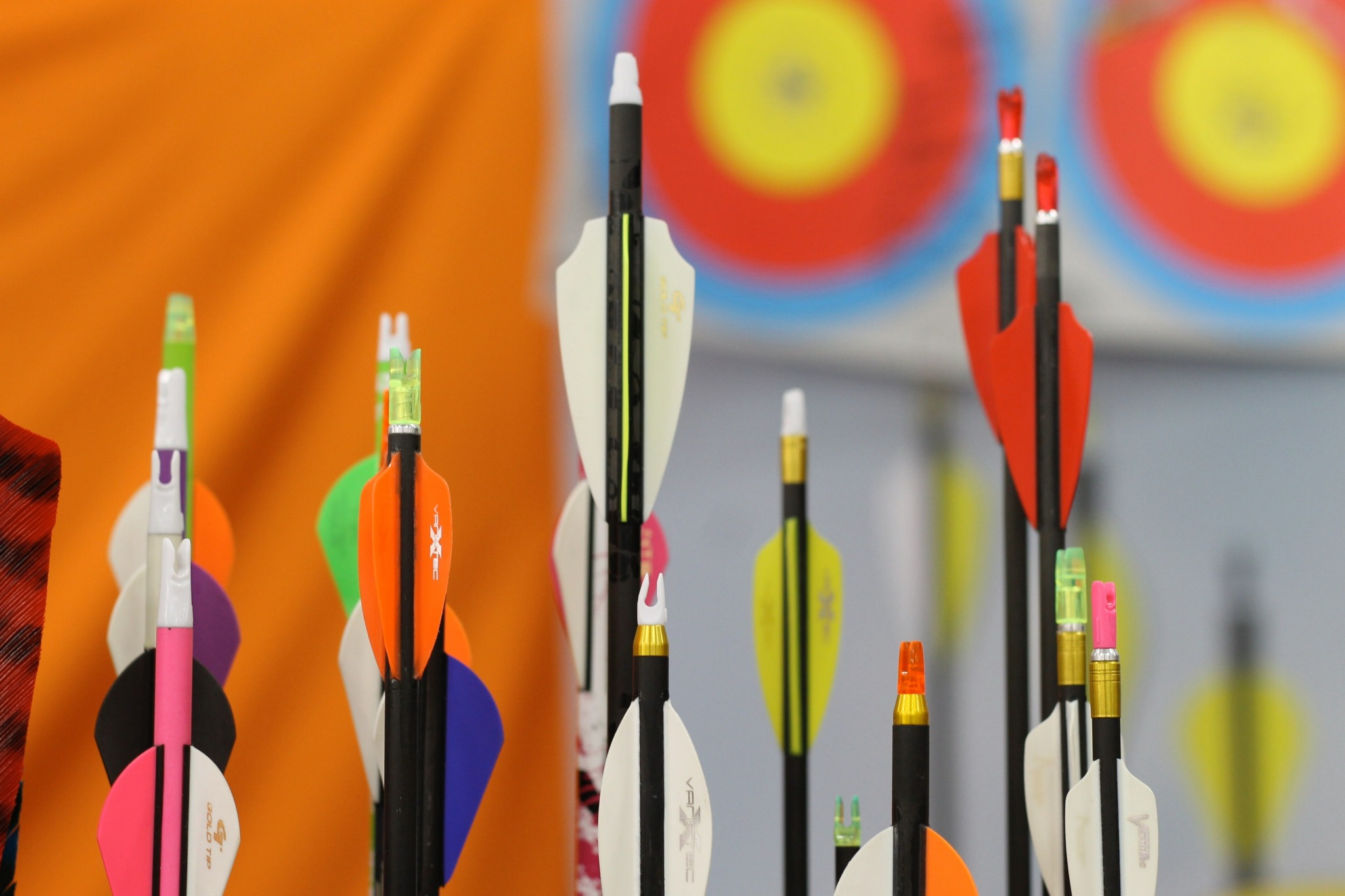 Many club teams have equipment for beginning archers. Although collegiate archery focuses on four types of bows, archers tend to start with recurve bows because they are easier to fit. Compound bows must be specifically fitted to an individual whereas recurve bows are simpler to select based on height, etc. Clubs often also provide arrows as well as a place to shoot and introductory coaching from the club's coach. That's really all you need to get started. 
"Archery is very accessible to all abilities and budgets," Ikegami said.
"You don't need special clothing and entry-level equipment costs less than a trendy pair of shoes! You may be surprised how quickly you can improve and find yourself with a fun new life-long activity," Hinojosa said. "Archery teams or clubs usually have equipment you can use until you decide you are ready to get your own gear. Then when you decide you are ready, your teammates can provide good advice on what to get and where to get it. They likely can even help you locate lightly used equipment at a great price."
At some point, you will purchase your own equipment, but don't do it right away. Some experts suggest that it takes at least eight archery lessons to determine if archery is the sport for you. So, try archery out for at least eight weeks before buying your own equipment. When you do buy your own equipment, get expert advice so that you will have the proper fit and parts you need. Additionally, because archers tend to advance with equipment as they advance, the more experienced archers around you likely have some old equipment they're willing to part with for a reasonable price. So don't be afraid to ask around when you decide it's time for your own equipment.
7. Your focus needs a bit of work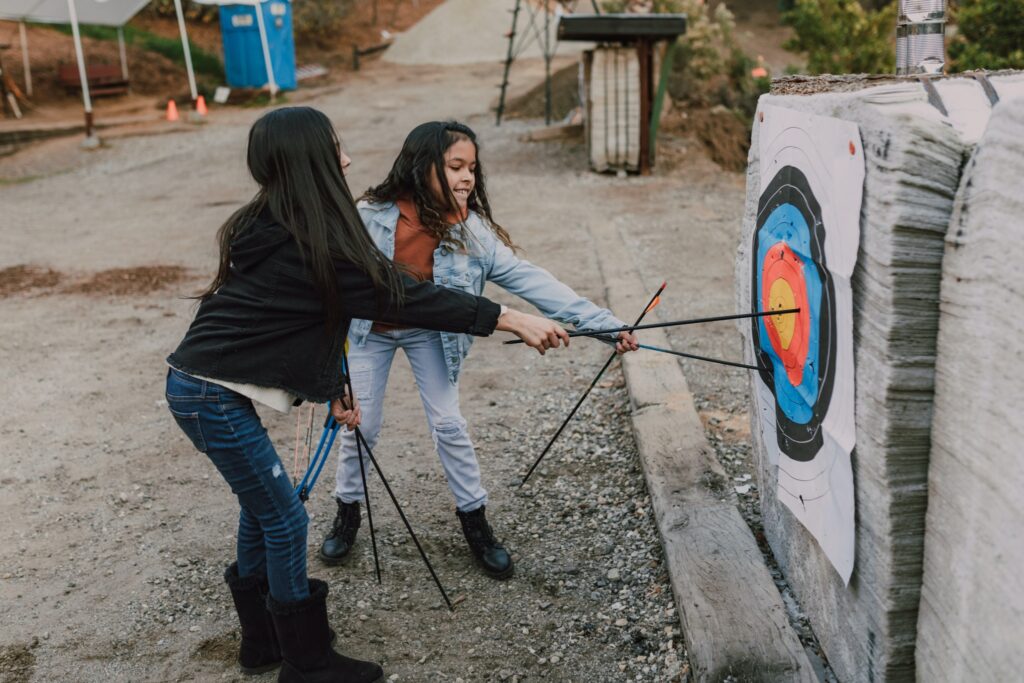 Many archers like the repetitive nature of archery because it requires focus. Archery builds upon repetition and form, which requires archers to tune out distractions and focus in on what happens on the line. This attention to a process in turn helps an archer focus. Without that focus, an archer's performance suffers. Thus, if you want to find a fun way to work on your focus, archery will challenge you. 
8. Archery is so cool that even superheroes want in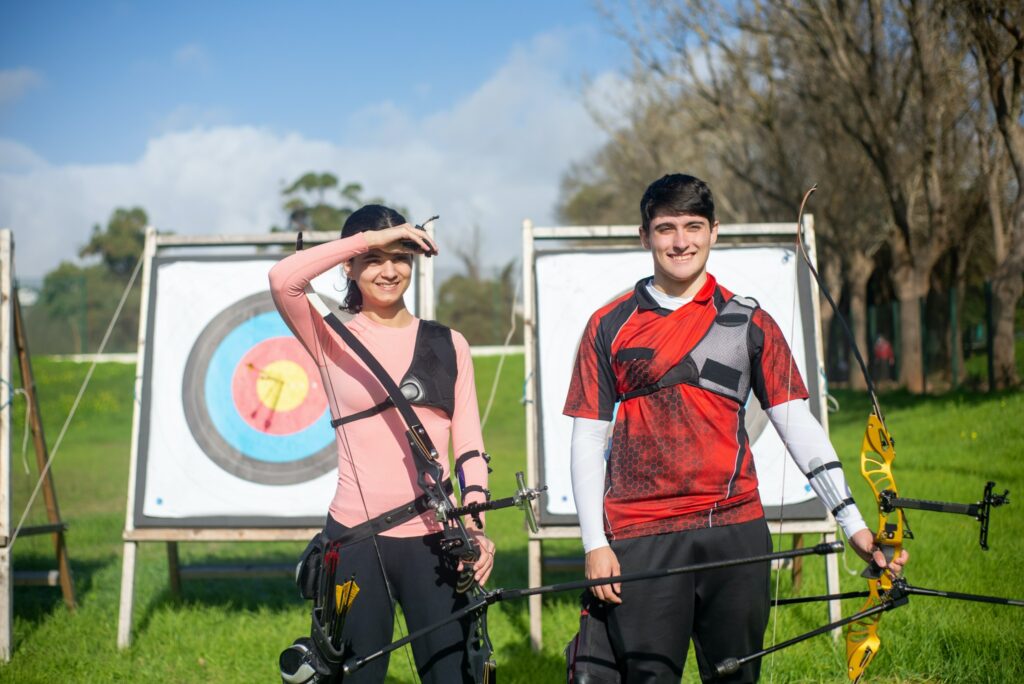 USA Archery teamed up with Marvel Entertainment in 2023 to promote archery for everyone, and why not? Archers are supercool. Hawkeye. Kate Bishop. Merida. Katniss. Legolas. Okay, those aren't all superheroes, but just look at how popular archers are! You may not save the universe by becoming an archer, but you just may have fun and meet some very nice people.
"Archery is a great sport to start in college; it's challenging, a lot of fun, and everyone in the club is helpful, supportive and friendly," Grace Lum said. "It's a great sport for anyone that has tried a lot of sports and hasn't found the right one yet."
You don't have to be experienced or a superhero to enjoy archery at any age. As a highly adaptive sport, it appeals to many different people and provides opportunities for individuals to challenge themselves in new ways. So, when you round the tables at the club fair and see the archery folks or find the archery club flyers posted in your dorm, don't just pass it by. Find out which place on the shooting line is yours.
USA Archery Website: https://www.usarchery.org/find-a-club