With a population of over 20 million people, the things to do in Beijing are endless, and the city is never empty. If you only get one day to experience the capital of China, follow this itinerary to get the most out of these 24 hours. Get ready for this amazing cultural journey.
CHECK OUT 24 THINGS TO DO IN 24 HOURS IN Beijing.
5:00 a.m. Observe the Flag Raising Ceremony at Tiananmen Square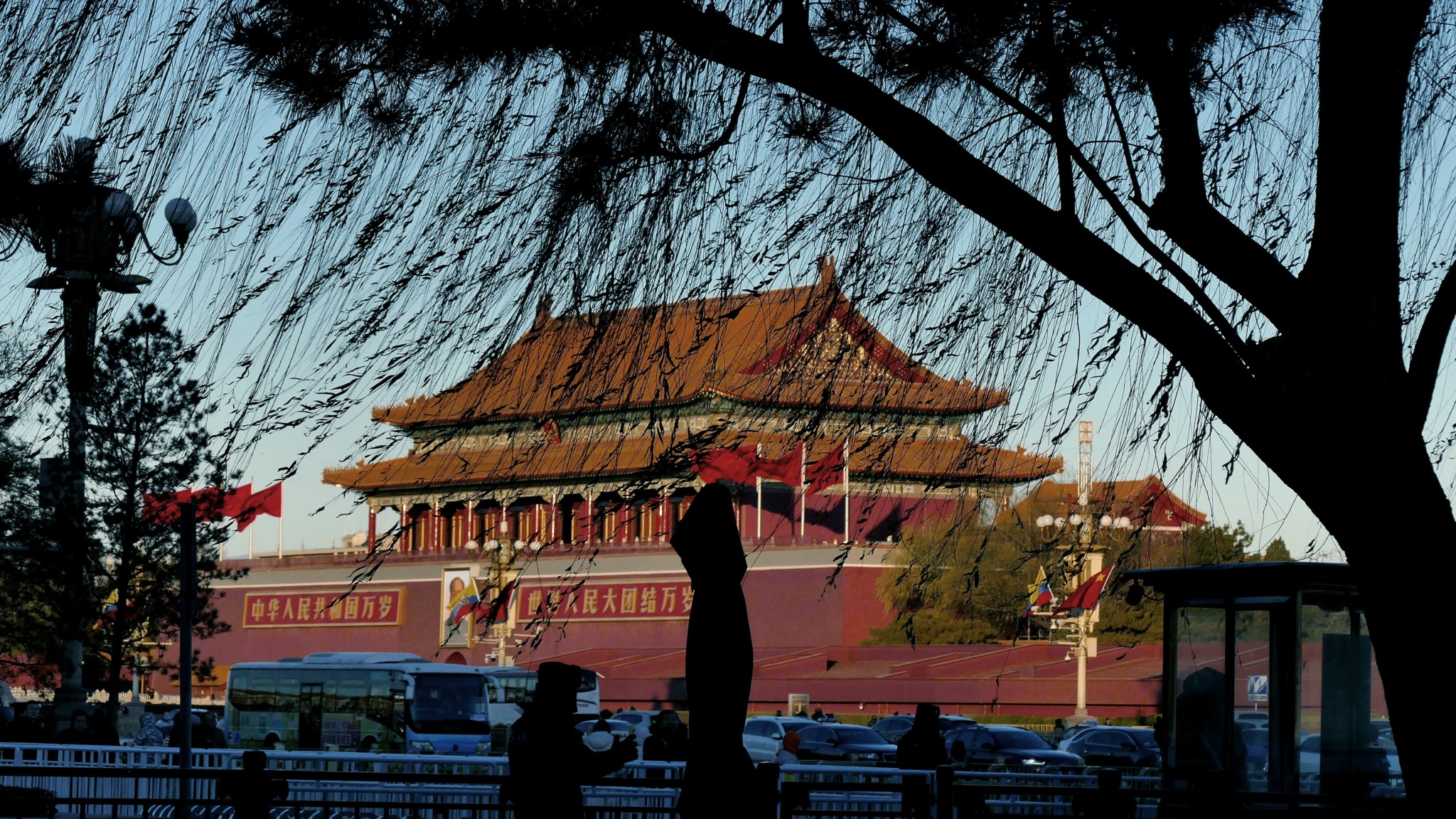 The Flag Raising Ceremony takes place every morning at Tiananmen Square, the very center of Beijing. Many people arrive at Tiananmen Square before dawn to participate in this traditional military ceremony.
6:00 a.m. Fly a Kite in Chaoyang Park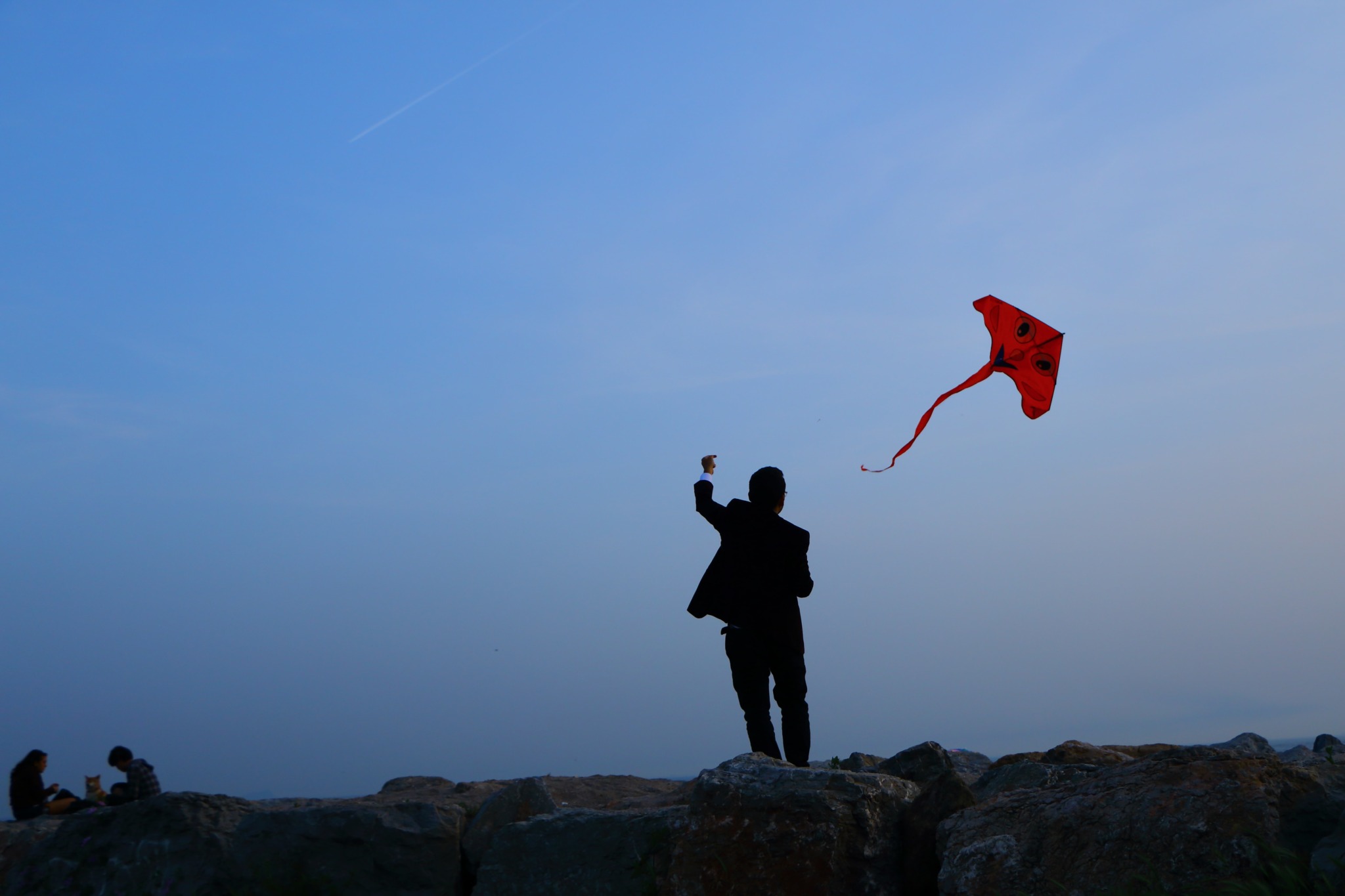 Even in early mornings, local residents arrive at the park to exercise. Kite flyers profit from the open space in Chaoyang Park, and kite sellers sometimes come early to the park as well to catch the early-bird customers.
7:00 a.m. Experience the Subway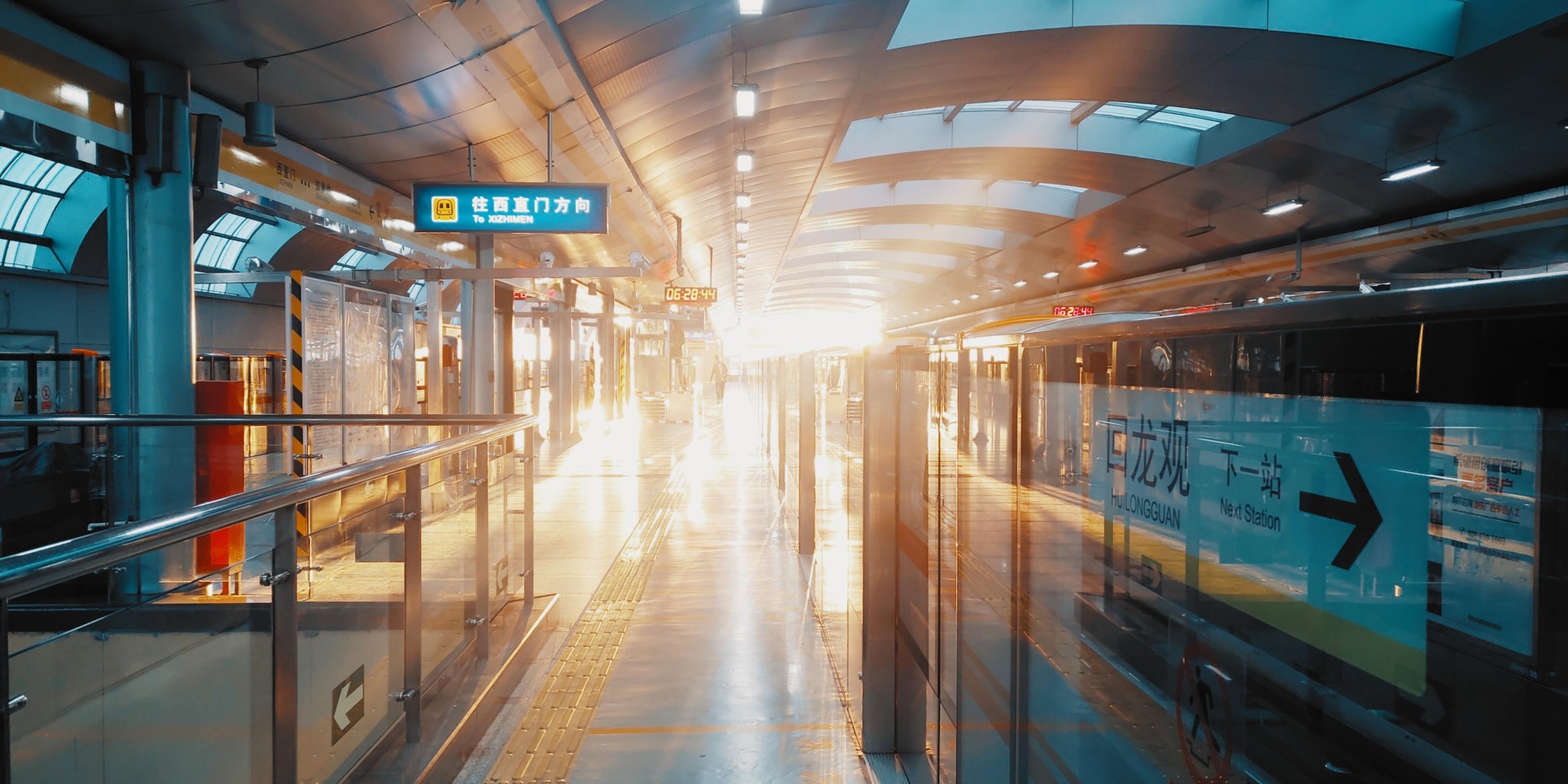 The subway system in Beijing has approximately 20 lines and extends all over the city. "Beijing's subway is more developed in terms of the number of lines or technology," Vanderbilt sophomore Vincent Kang said. The price of subway tickets is also much less expensive compared to that of the United States. Due to its convenience, every day, usually millions of people in Beijing take the subway.
8:00 a.m. Sample Local Snacks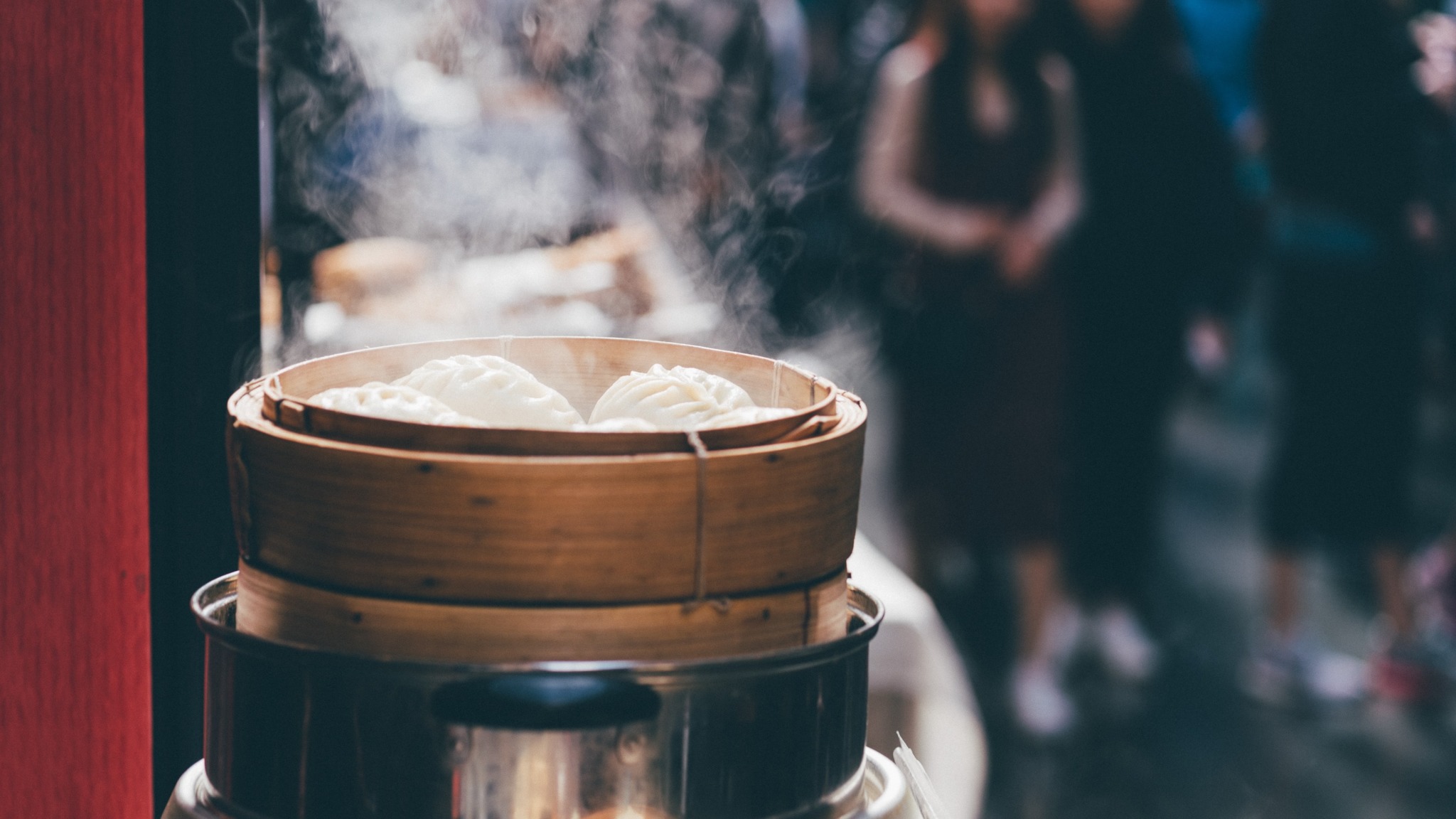 Traditional Beijing snacks include yellow pea cakes and steamed pork dumplings. You can find local snacks like these in stores such as Huguosi Snacks as well as in the streets, and visitors become true Beijingers by grabbing a bite.
9:00 a.m. Walk in the Hutongs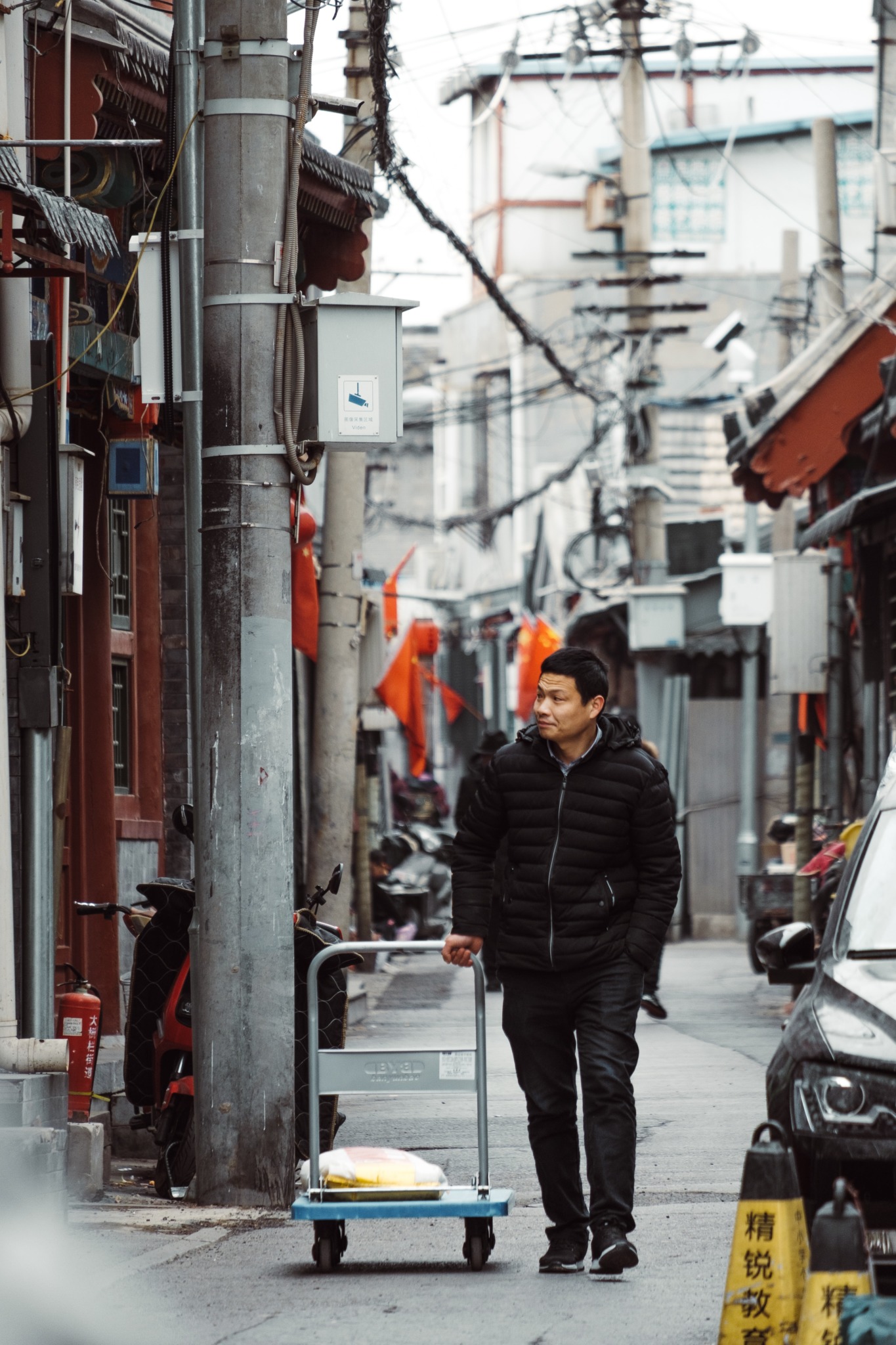 Hutongs, narrow alleys associated with traditional courtyard residences in Northern Chinese cities, spread across Beijing. Local residents still live in hutongs, and visitors should not miss these landmarks when traveling to this metropolitan city.
10:00 a.m. Take a Rickshaw Ride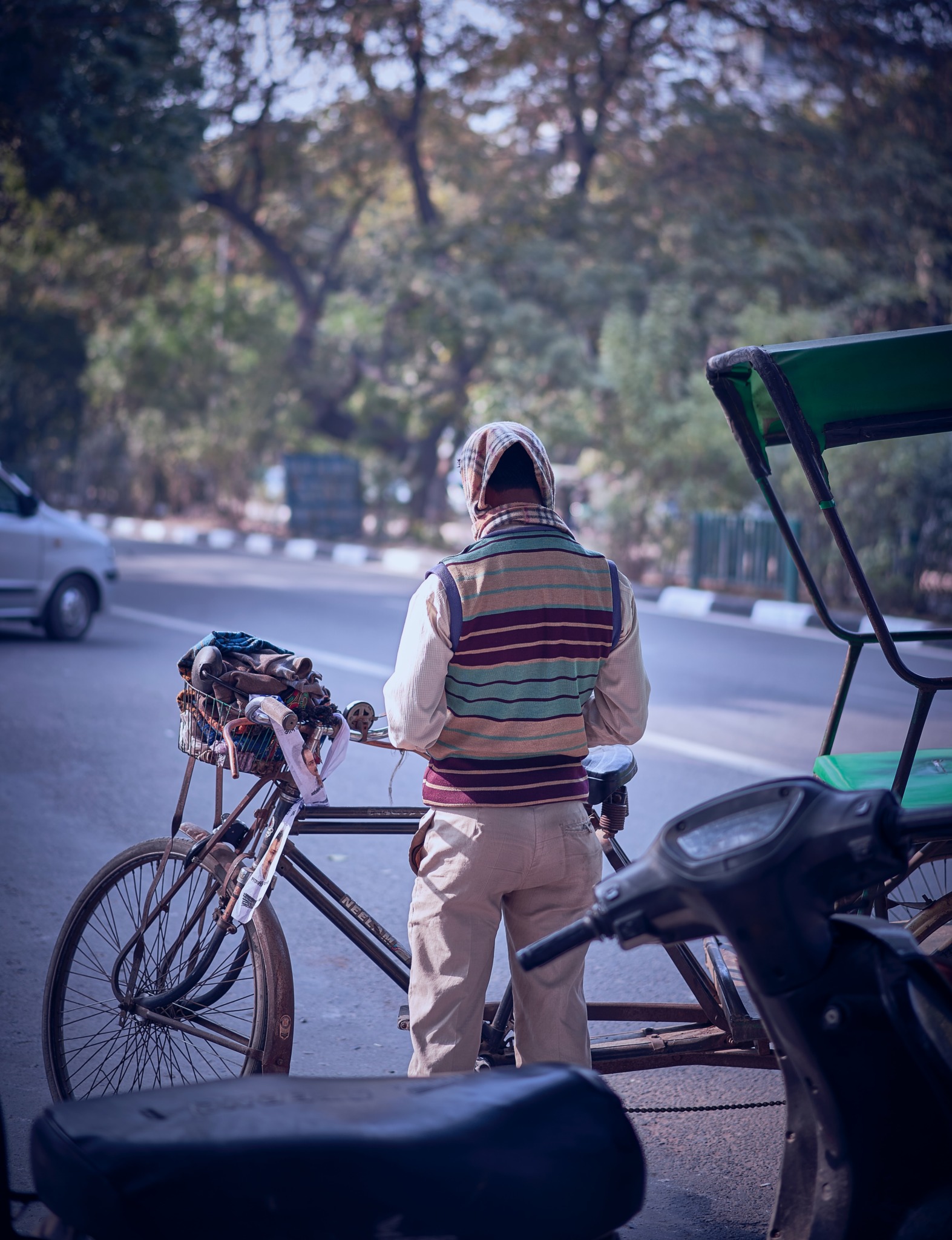 You will see rickshaw-pullers standing beside their vehicles in hutongs, selling rickshaw ride services. Sometimes, the rickshaw-puller even speaks English and can give a brief tour to go along with the ride.
11:00 a.m. Tour the Forbidden City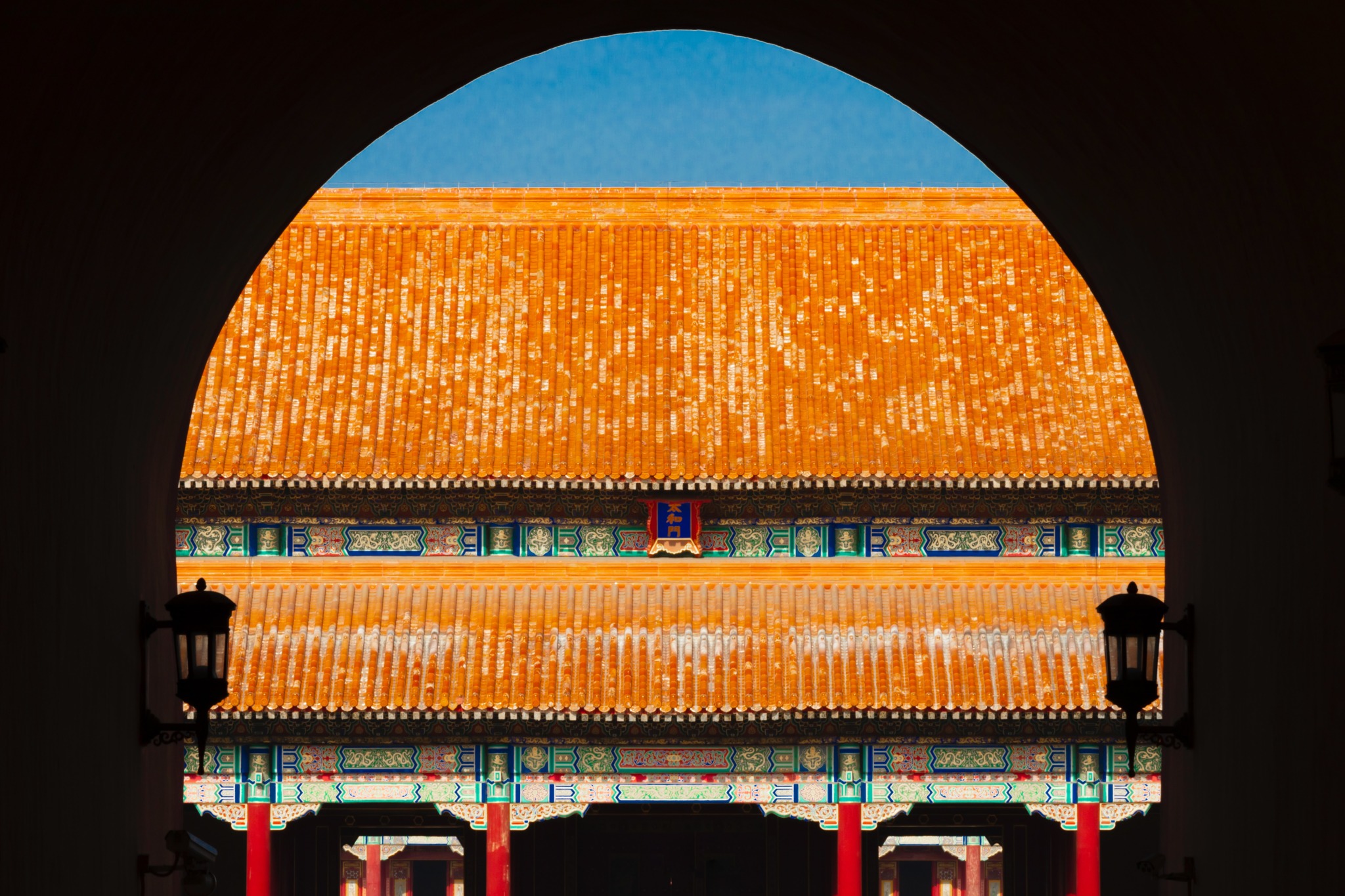 The Forbidden City resides at the center of Beijing, and usually, thousands of tourists visit this palace complex every day. It used to serve as a home for Chinese emperors and their families, but nowadays the Forbidden City opens its doors to the public. The palace complex houses the Palace Museum, where you will find imperial collections.
12:00 p.m. Walk Around Beihai Park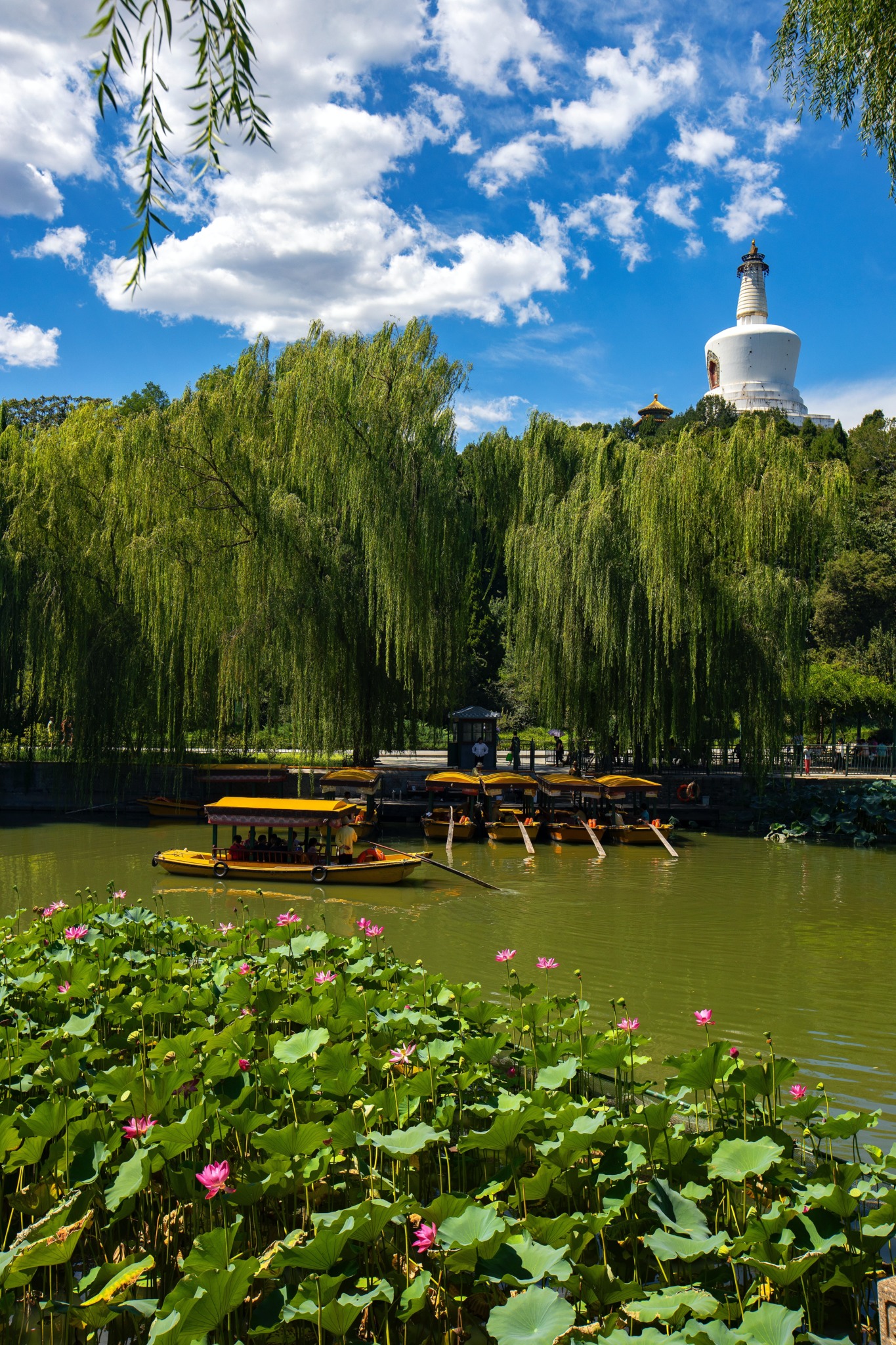 Located near the Forbidden City, Beihai Park, also known as the Winter Palace, is one of the oldest and best-preserved imperial gardens in Beijing. You can even hop on a boat to see the White Tower, a 131-feet high stupa made of white stones, from a new perspective.
1:00 p.m. Eat Beijing Roast Duck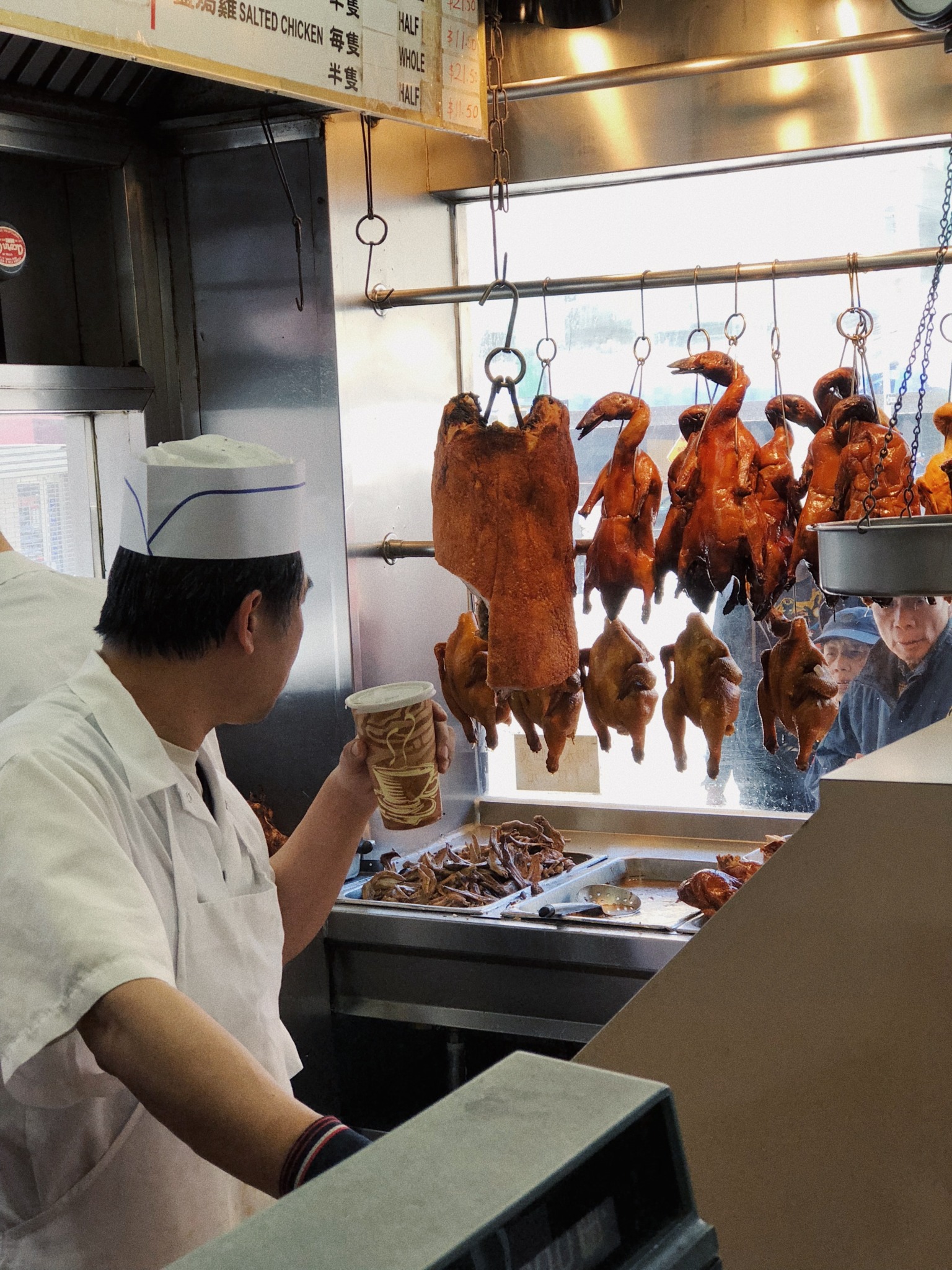 You simply cannot miss Beijing roast duck, sorry vegetarians. The duck has crisp and thin skin, and people usually eat the meat with Mandarin pancakes and sweet sauce. Established in 1864, Quanjude is known for its Beijing roast duck and its culinary heritage.
2:00 p.m. See the Pandas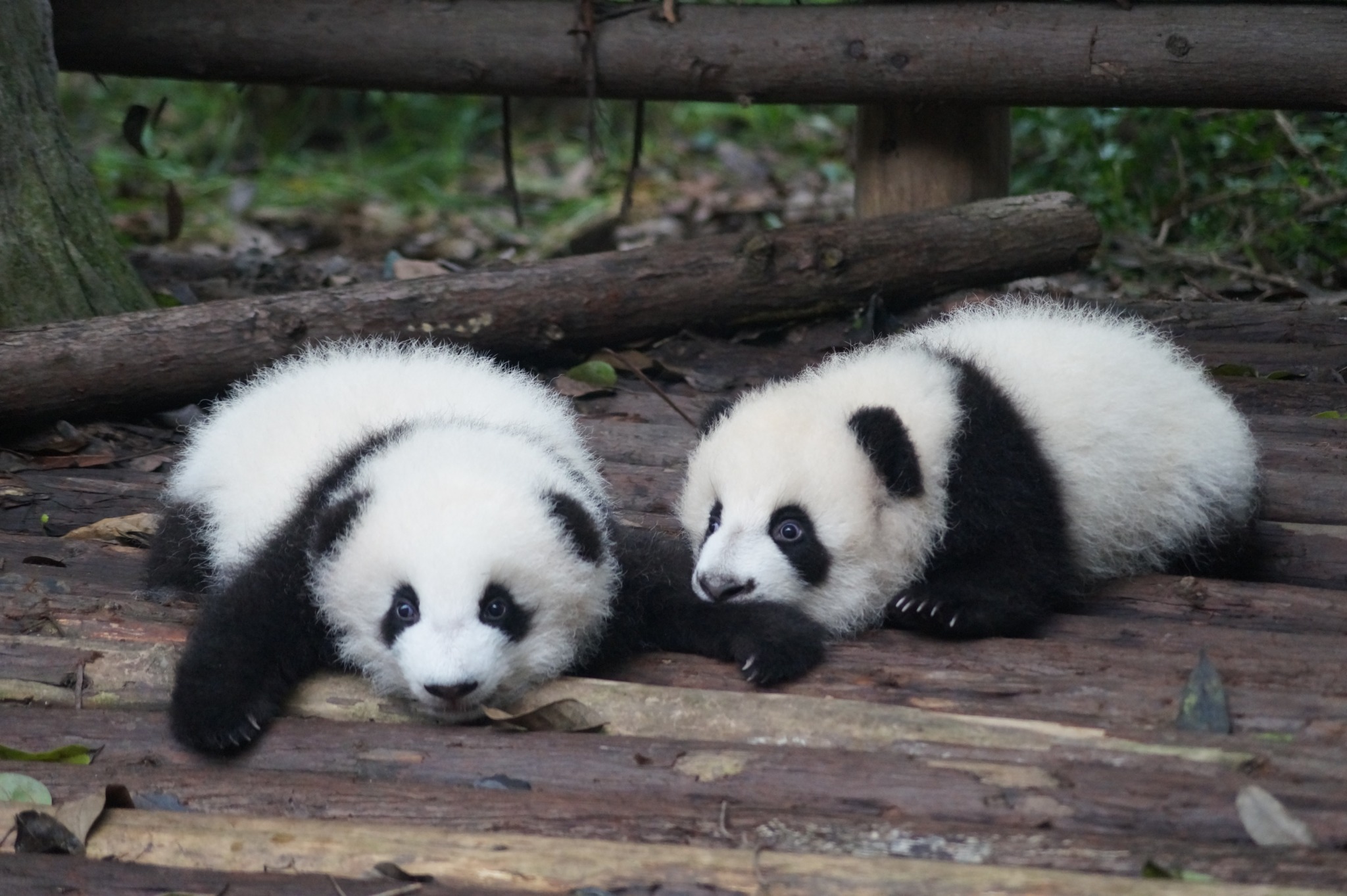 Founded in 1906, Beijing Zoo holds the title of the oldest zoo in China. Among its many treasures, pandas come to the top of the list. "Pandas are considered a national treasure," Beijing College sophomore Junhao Niu said. Endemic to China, these adorable animals leave a strong impression on the visitors. Tickets to the Beijing Zoo only cost approximately $2, perfect for a cheap, fun day.
3:00 p.m. Learn about Marine Animals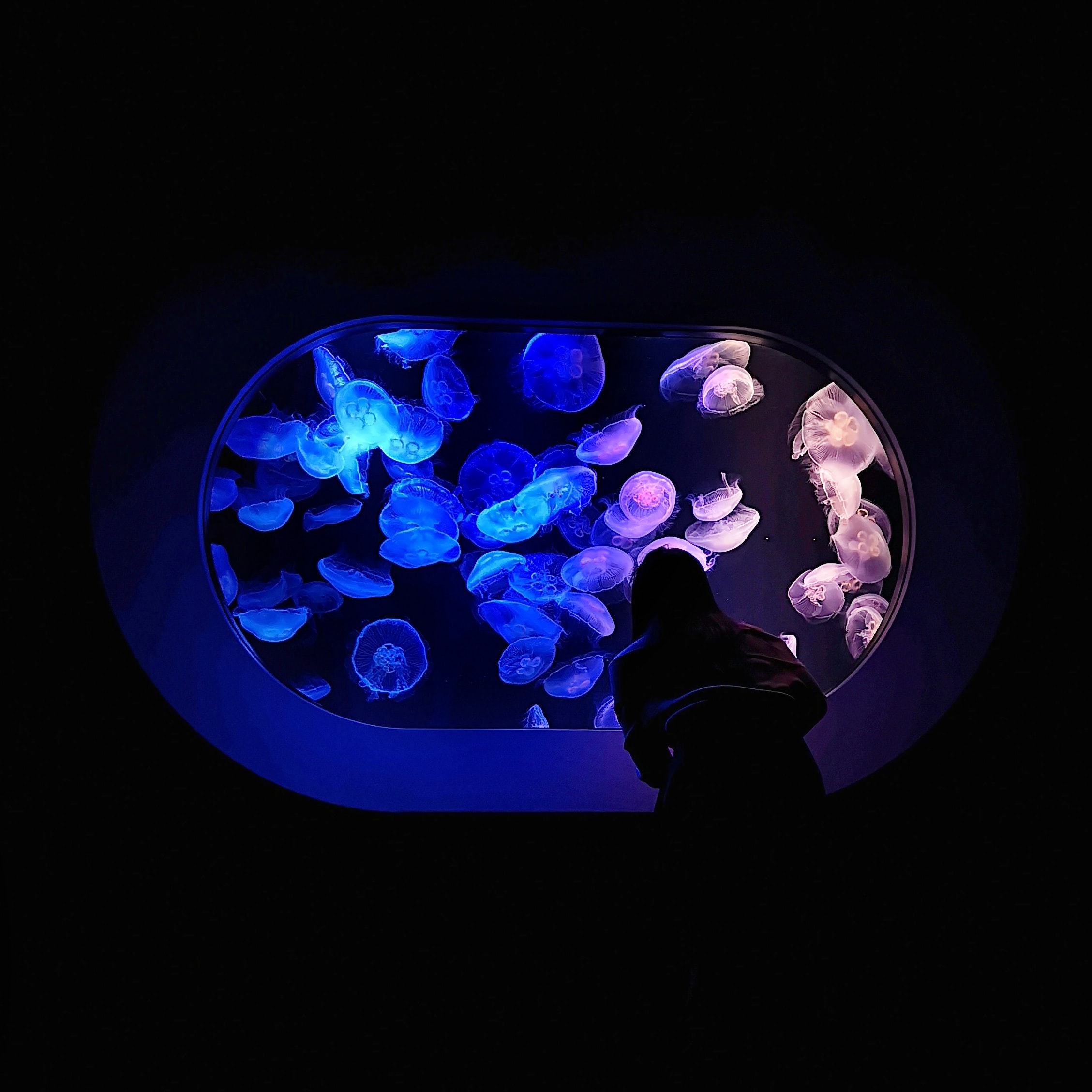 Beijing Aquarium resides in Beijing Zoo, but you need an additional ticket to enter the aquarium. "The dolphin show was cool and the souvenirs were expensive," University of California sophomore Luna Yue said. Make sure you don't splurge too much when you pass the gift shop. This world-class aquarium houses a wide range of marine life, such as Chinese sturgeons and hermit crabs.
4:00 p.m. Get Immersed In History at the Capital Museum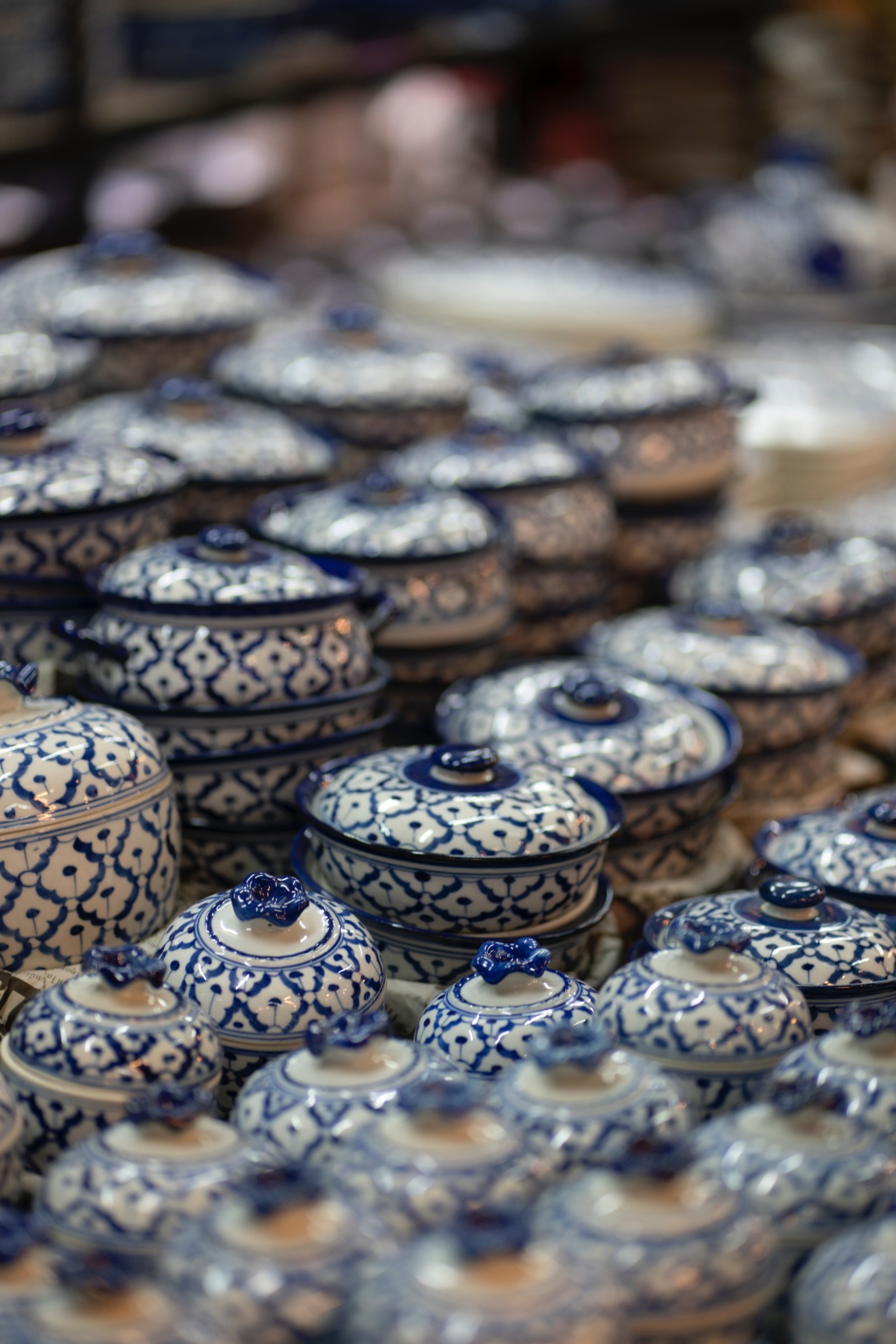 The Capital Museum offers a huge collection of ancient paintings, porcelain, jade, etc. from imperial China and other Asian cultures. It currently contains over 200,000 cultural relics in its collection. By visiting the museum, you will immerse yourself in history.
5:00 p.m. Purchase Souvenirs at Xiushui Street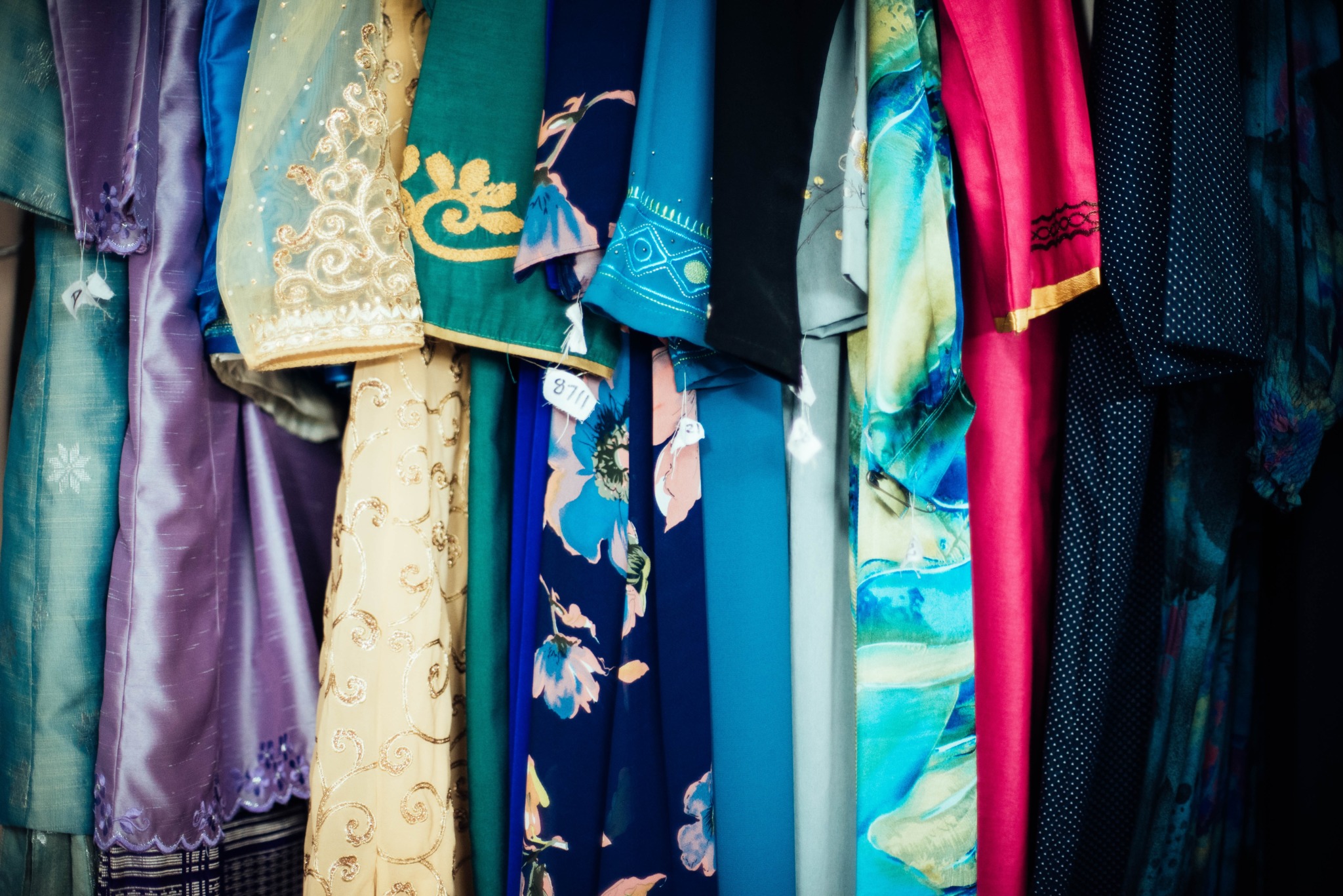 Xiushui Street, also known as the Silk Street, is a shopping mall hosting hundreds of retail stores. Despite the wide variety of goods offered at Xiushui Street, many customers go there to buy silk. You can even bargain with the sellers and cut the price by 10%-30% of the original price.
6:00 p.m. Explore the 798 Art Zone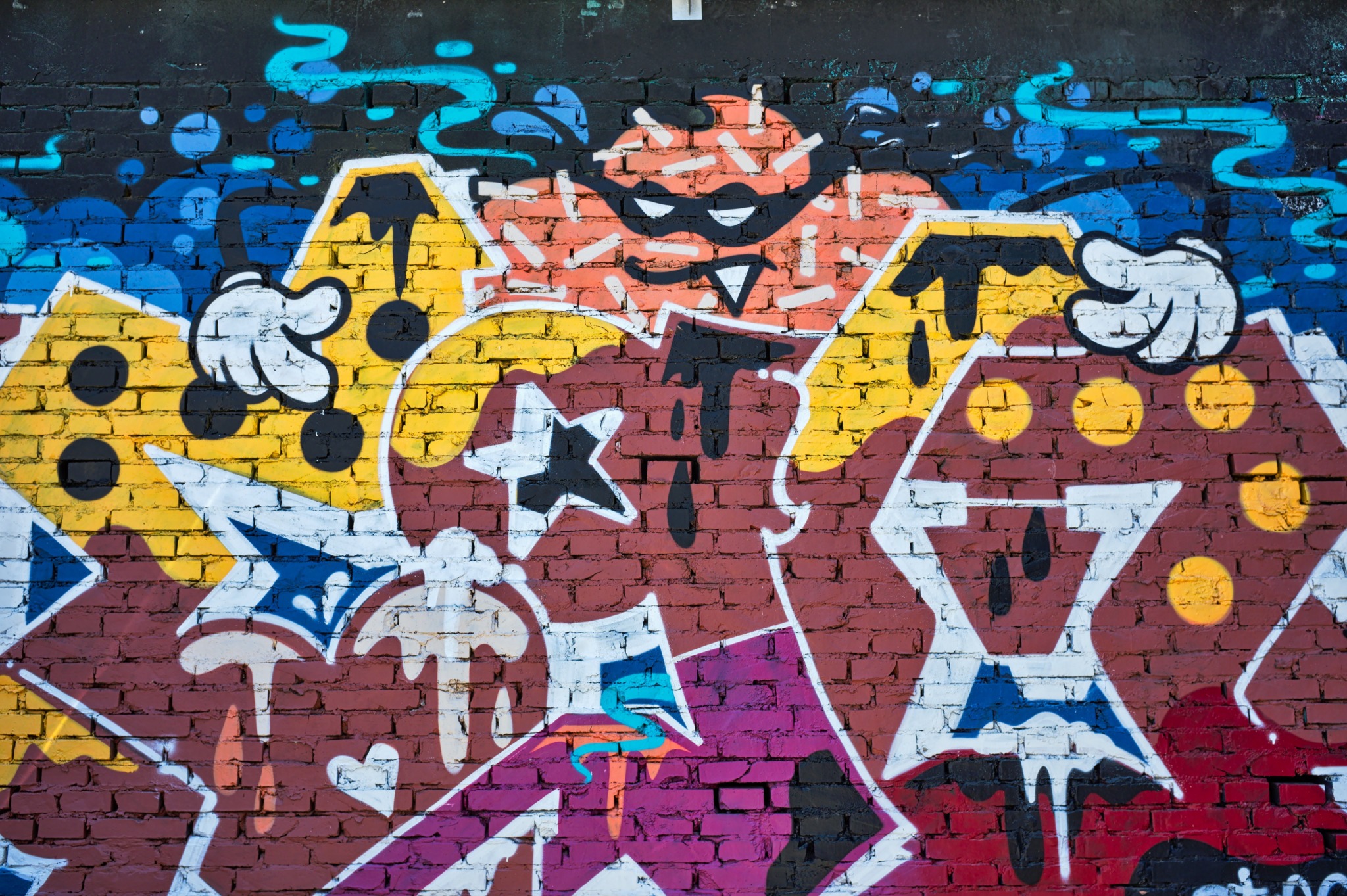 Cute clothing boutiques and creative art sculptures flood the 798 Art Zone. Artists transformed old military factory buildings into a thriving artistic community, bringing a unique design to this area.
7:00 p.m. Try hotpot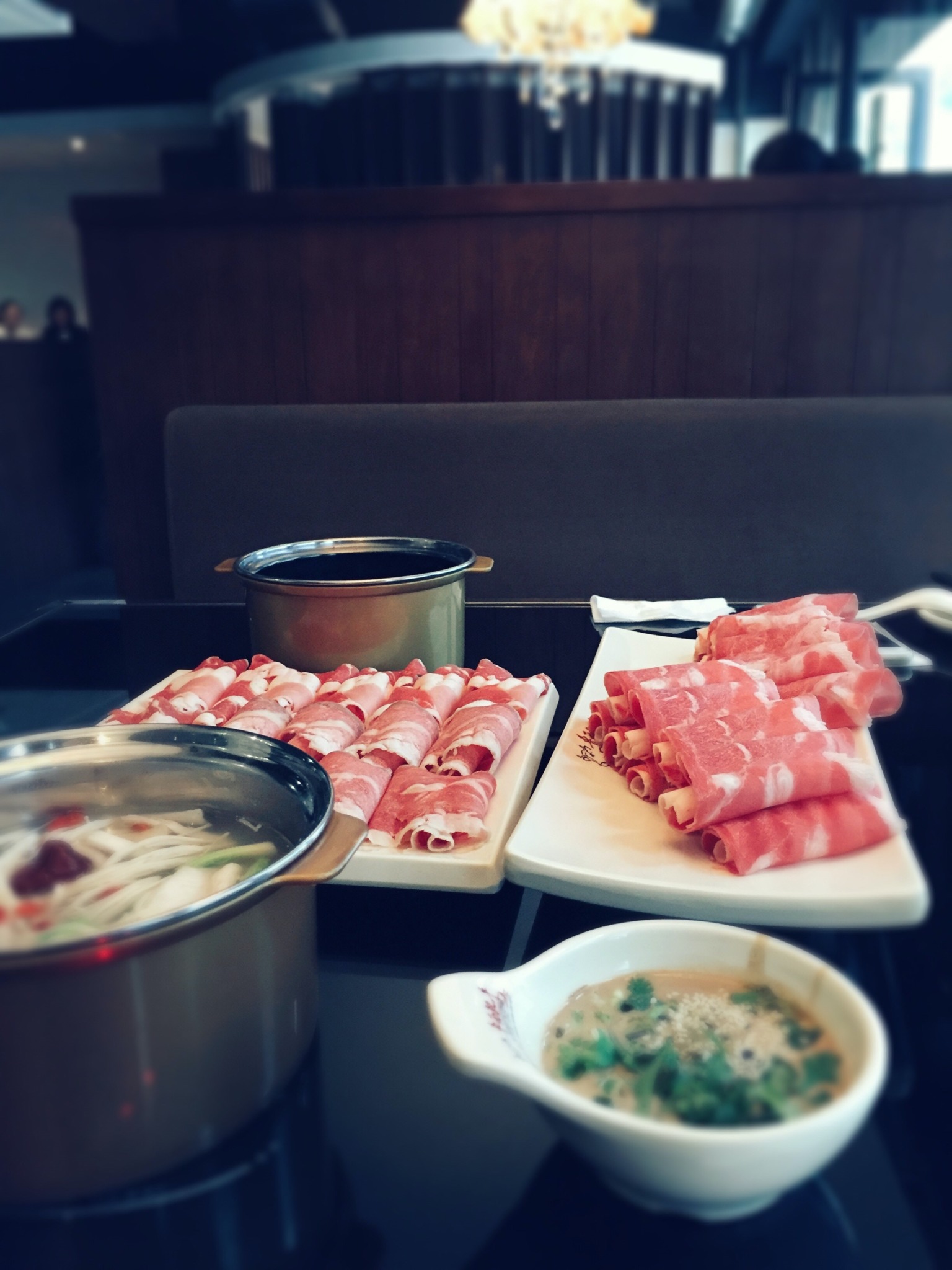 Hotpot symbolizes equality and unity in China. "Eating hotpot will bring back a lot of memories… so I would personally see it as an opportunity for me and my friends to get together and catch up," Kang said. Haidilao Hotpot ranks as one of the most popular hotpot restaurants in China.
8:00 p.m. Go Shopping at Wangfujing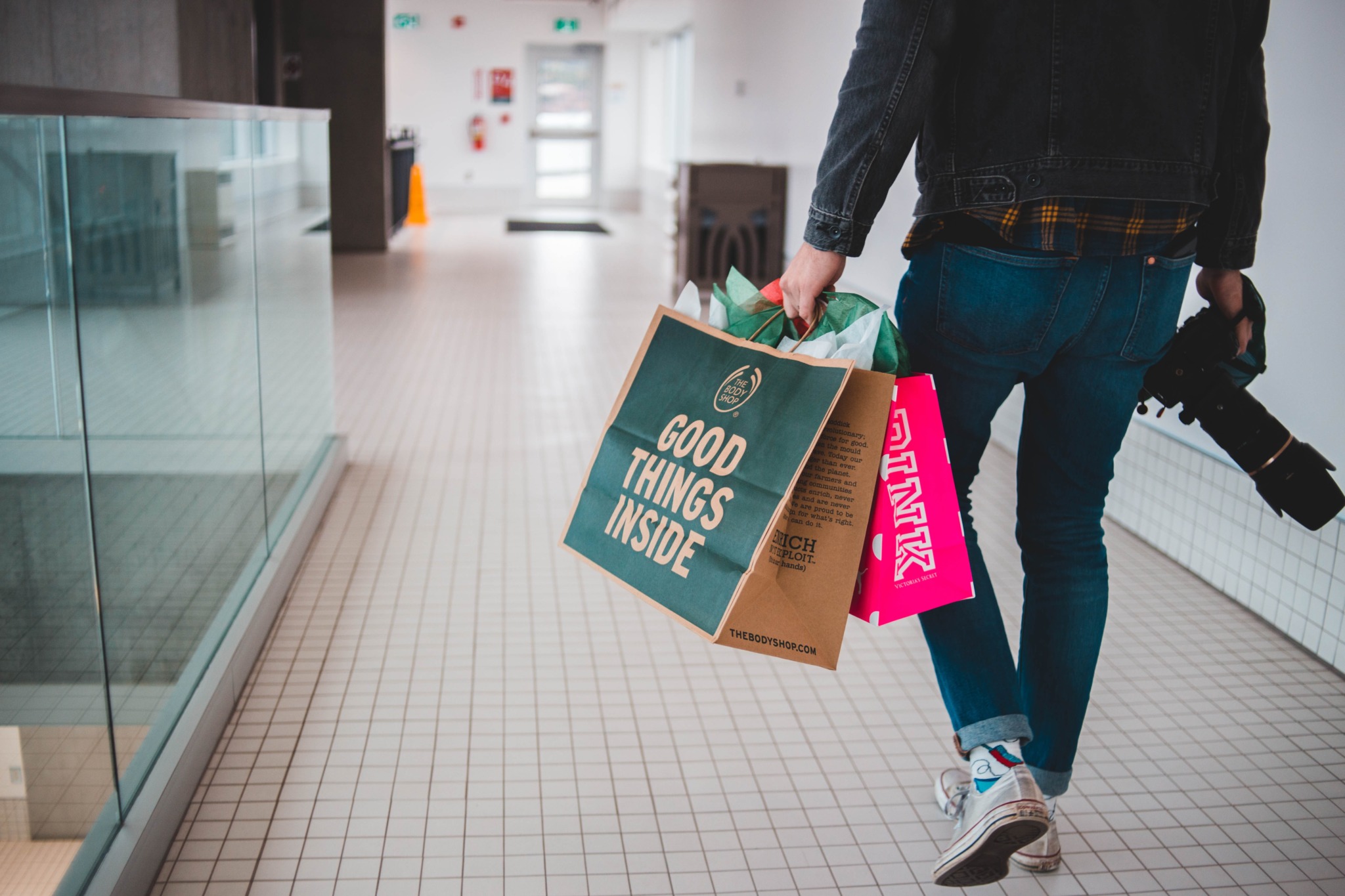 One of the most prosperous shopping streets in Beijing, Wangfujing Street symbolizes commerce. Lined by various shops and boutiques, Wangfujing Street is analogous to Les Champs-Élysées in Paris.
9:00 p.m. Attend a Concert at the National Centre for the Performing Arts (NCPA)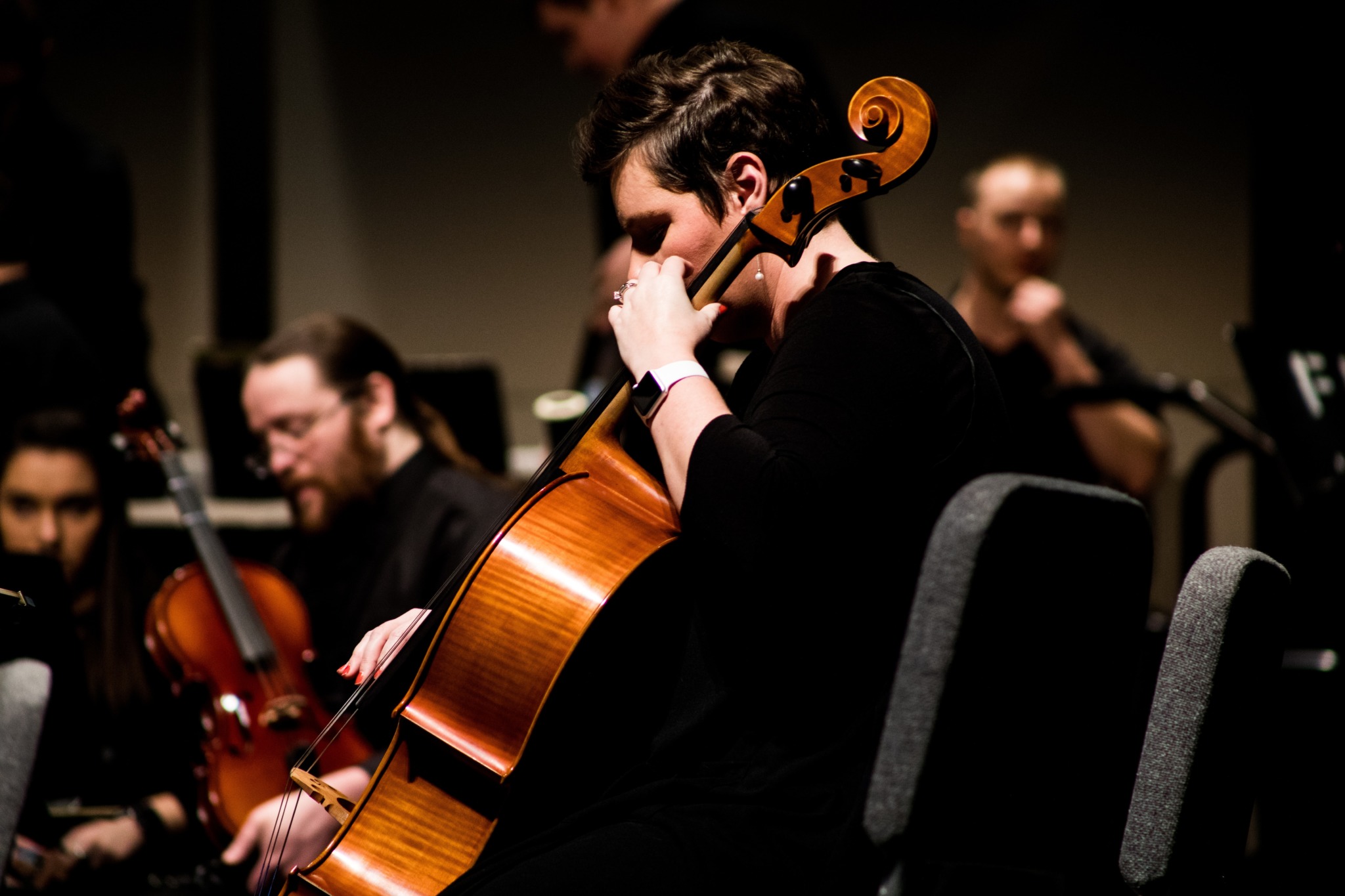 Next up, NCPA is semi-spherical in appearance and resides above a pool of water. Combined with its reflection in the water, this fabulous architecture forms an ellipse and is colloquially described as "The Giant Egg". NCPA usually hosts renowned concerts every week.
10:00 p.m. Discover Beijing National Stadium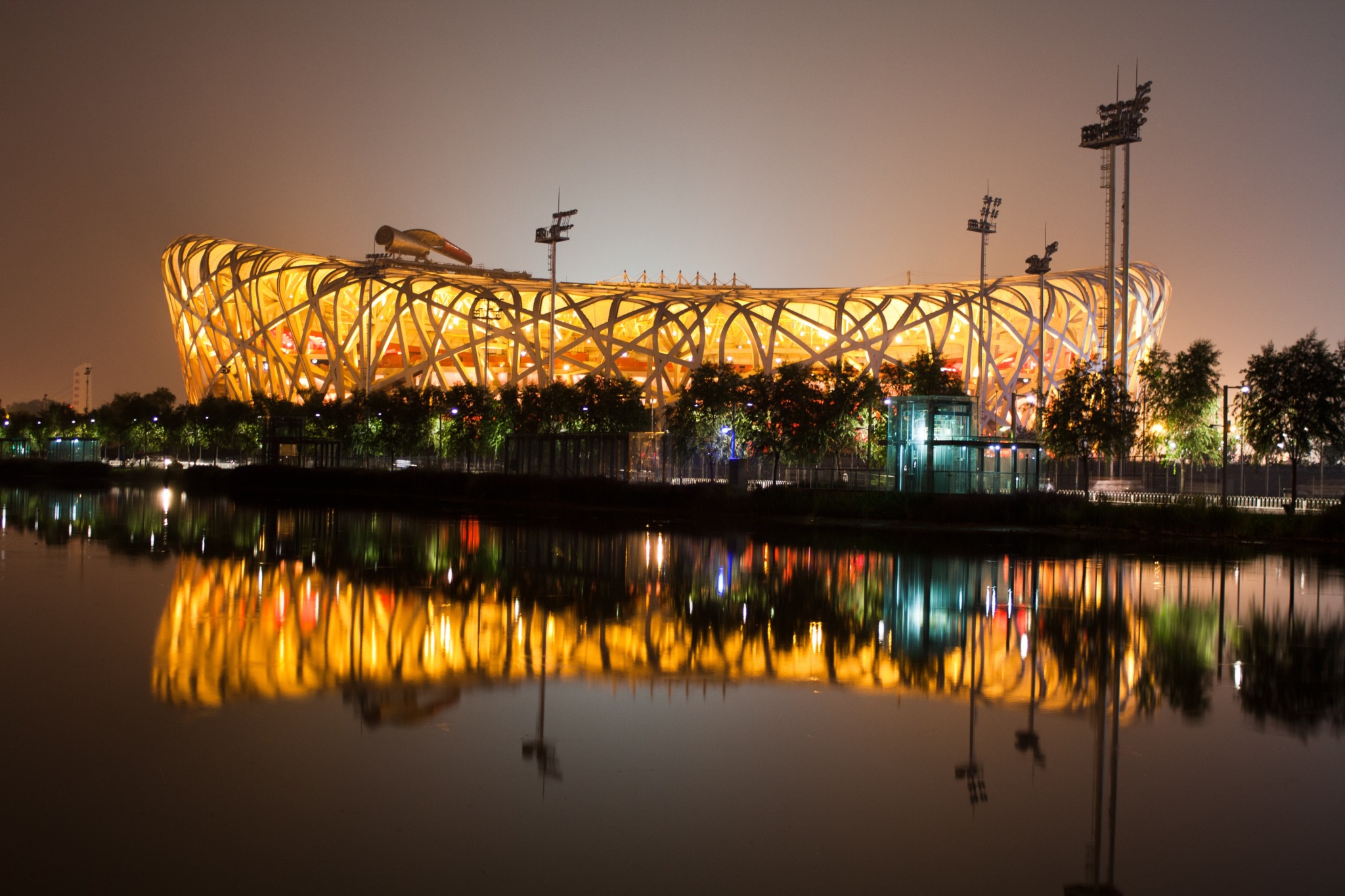 Another architectural masterpiece is Beijing National Stadium, also known as the Bird's Nest. "It looks like a real bird nest… It is a modern landmark of Beijing," Yue said. Built for the 2008 Olympics, Beijing National Stadium will be used again in the 2022 Winter Olympics.
11:00 p.m. Visit Solona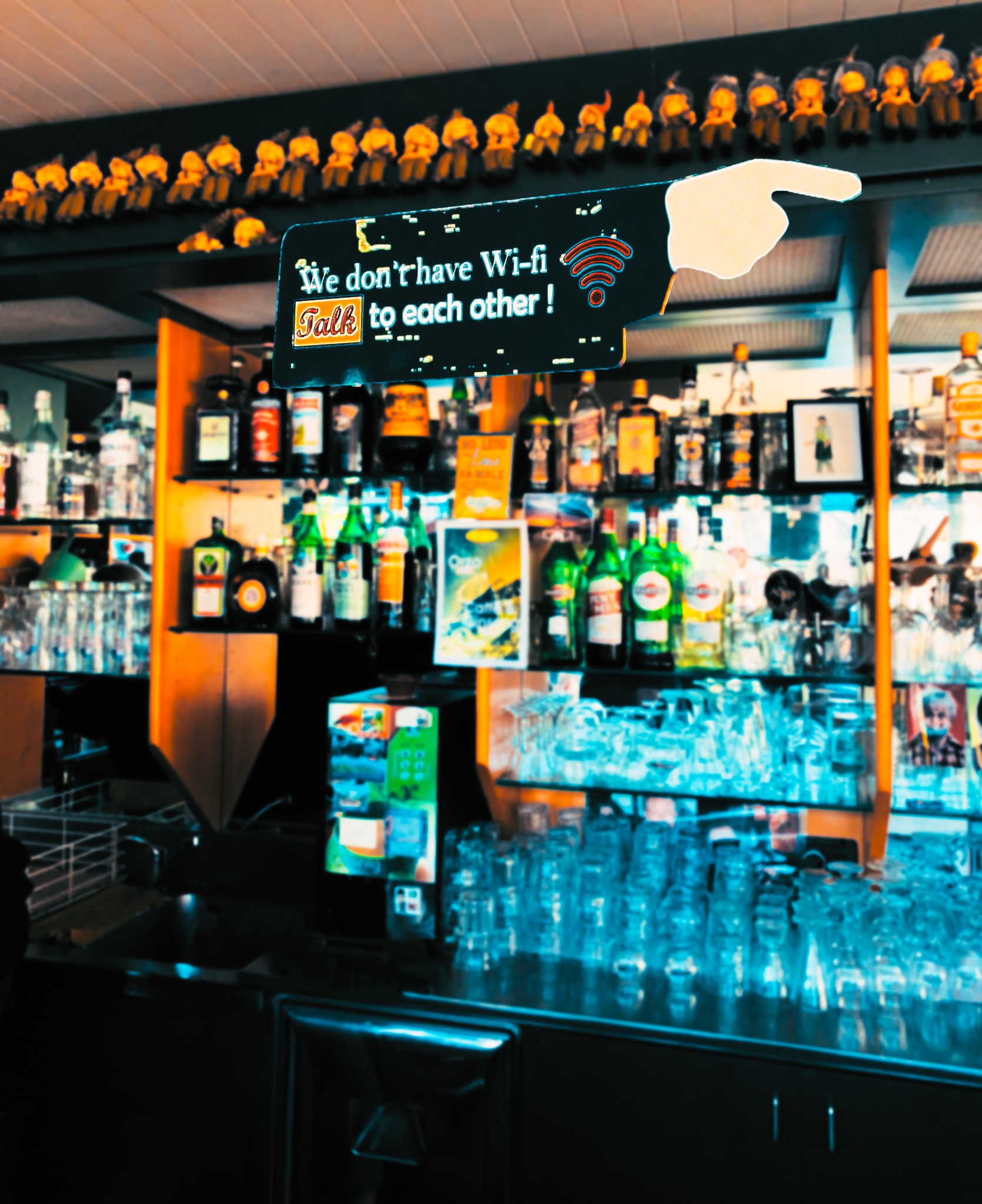 Although the malls at Solona close their doors at 10 p.m., the bars remain open past midnight. Shuizhui Lake neighbors Solona, making this area a wonderful location to take a nighttime stroll.
12:00 a.m. Grab a Drink at Sanlintun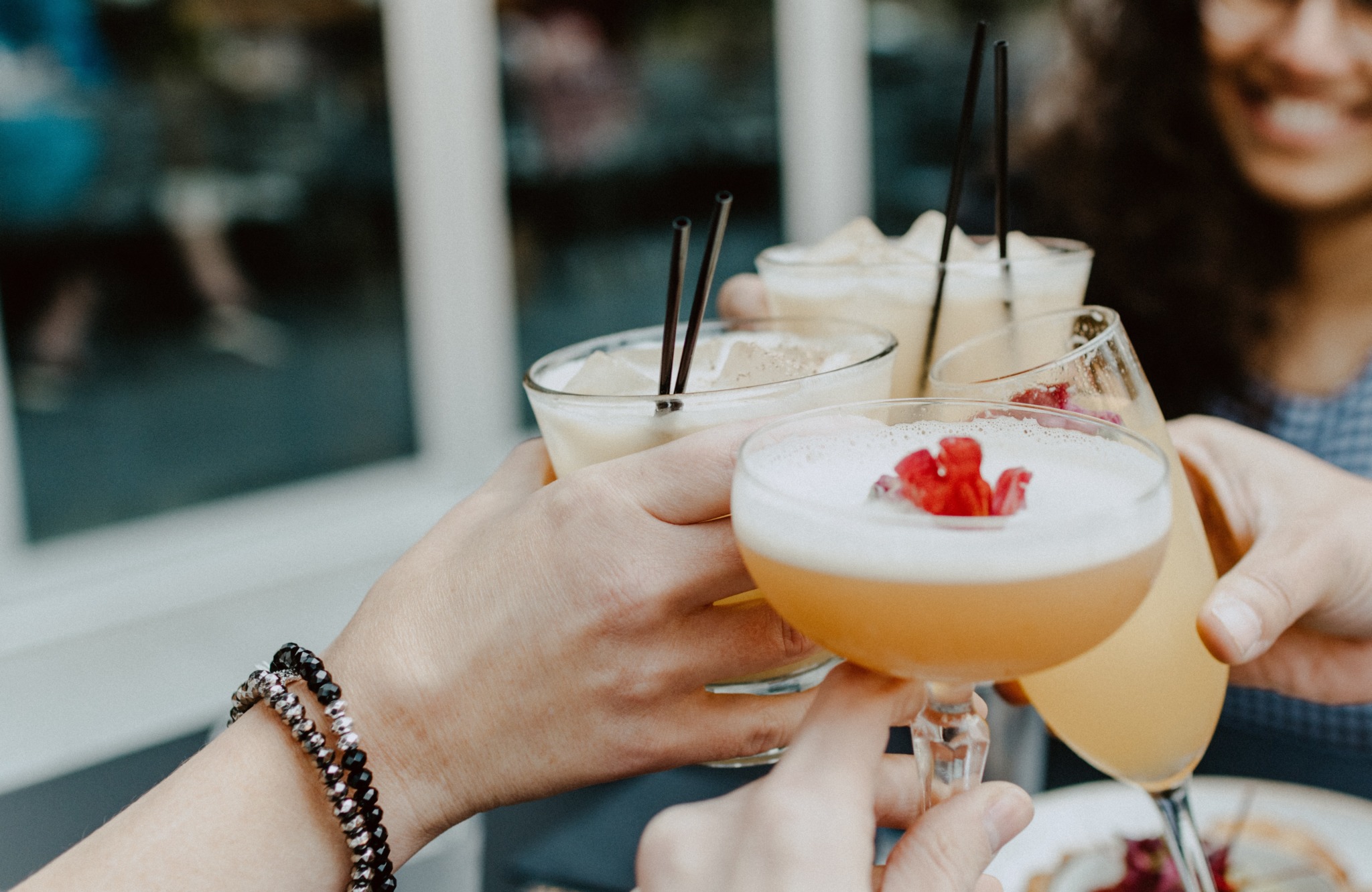 Sanlitun is famous for its nightlife scenes, since many bars, such as Kokomo and Mesh, fill the streets in this neighborhood. The legal drinking age in China is 18, and many university students come to Sanlitun to enjoy one night of fun.
1:00 a.m. Dance in a Nightclub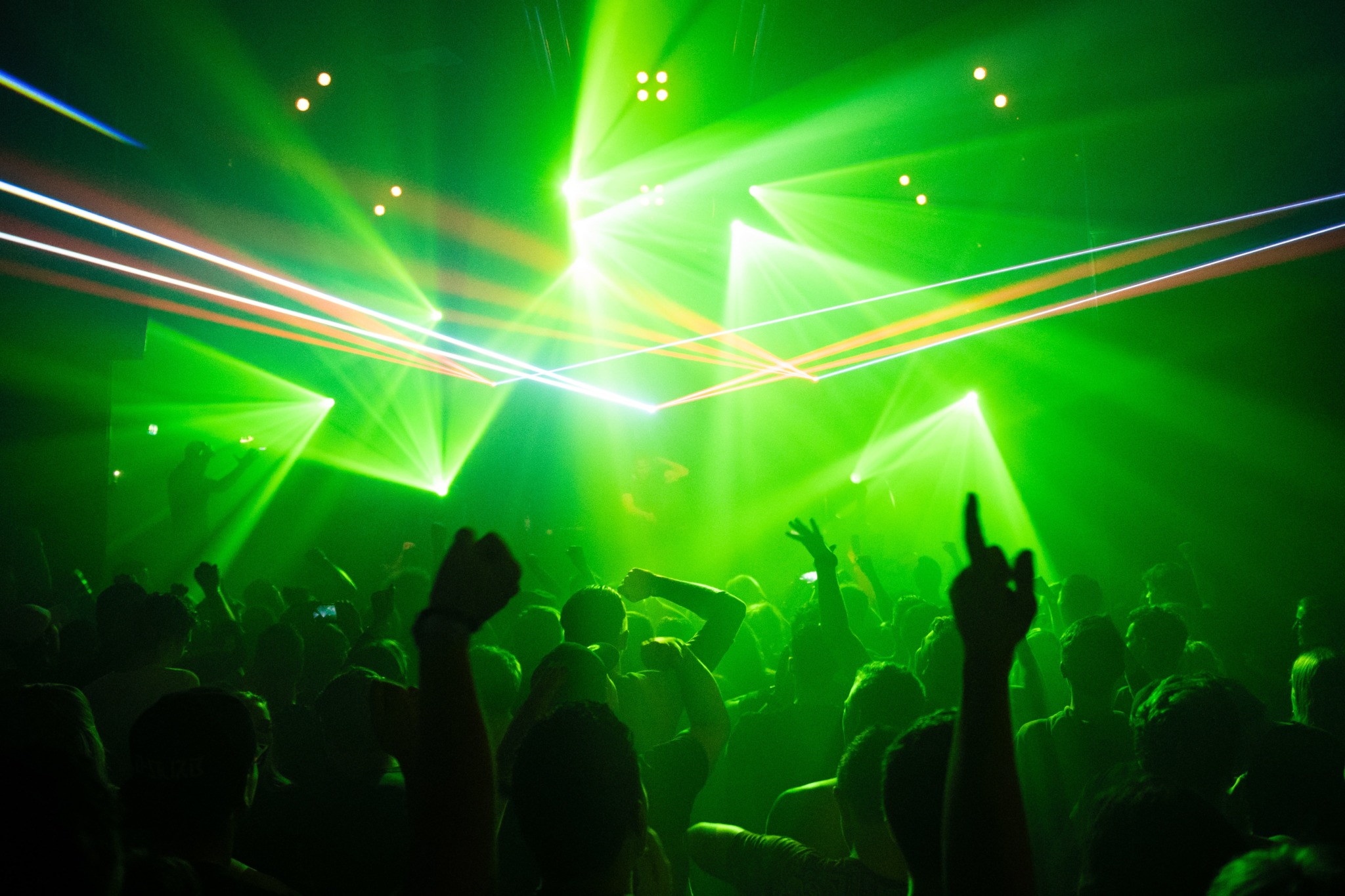 Are you a huge fan of parties and DJs? If yes, then you have to visit the nightclubs located near Sanlitun. Although you might only be able to afford one drink, you will experience the crazy side of Beijing nightlife.
2:00 a.m. Get Something Spicy from "Ghost Street"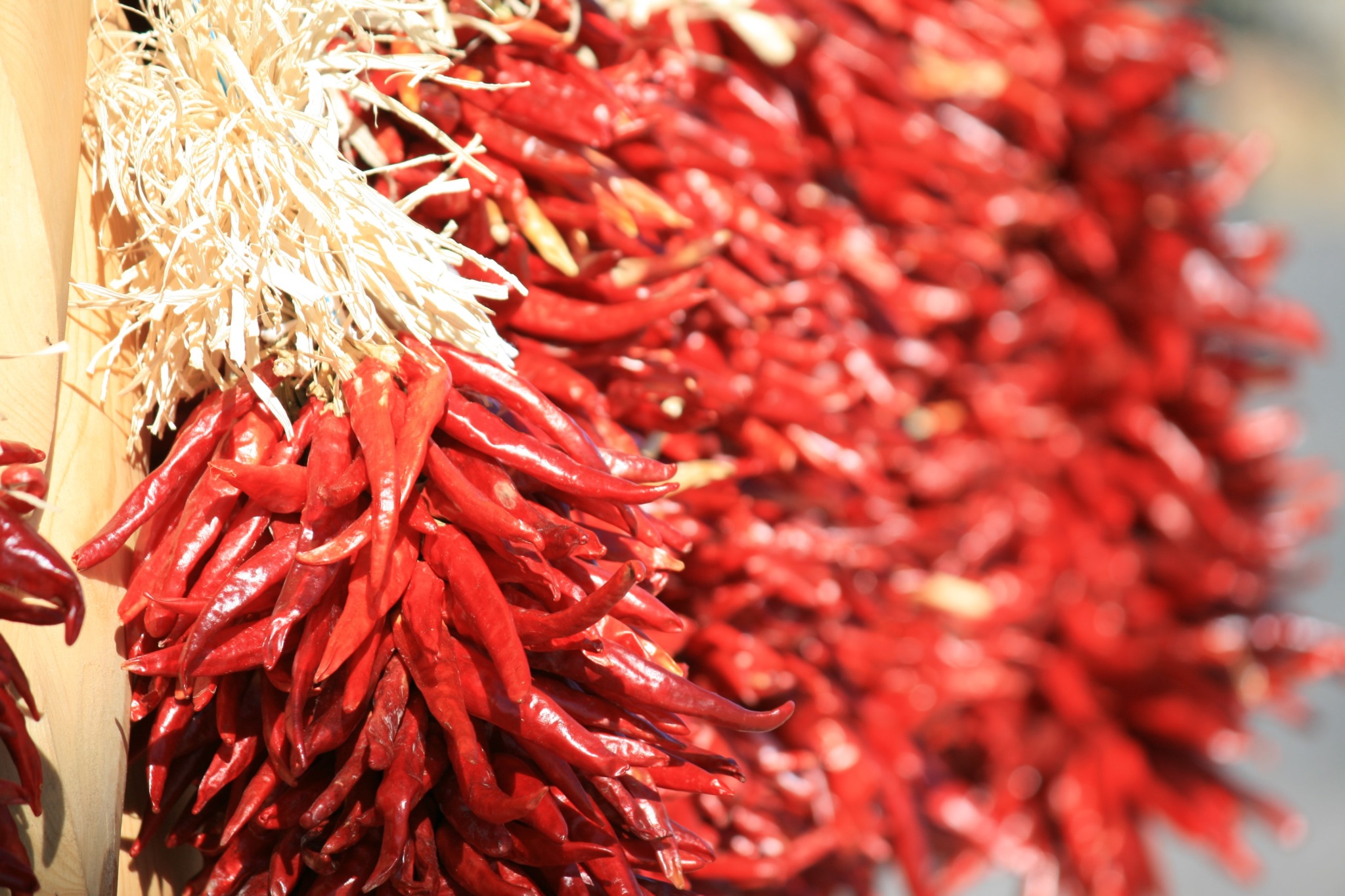 Restaurants on "Ghost Street" offer very spicy food, such as little lobsters. Red lanterns decorate the street at all times, bringing a festive ambiance to the neighborhood.
3:00 a.m. Check Out Tiananmen Square at Night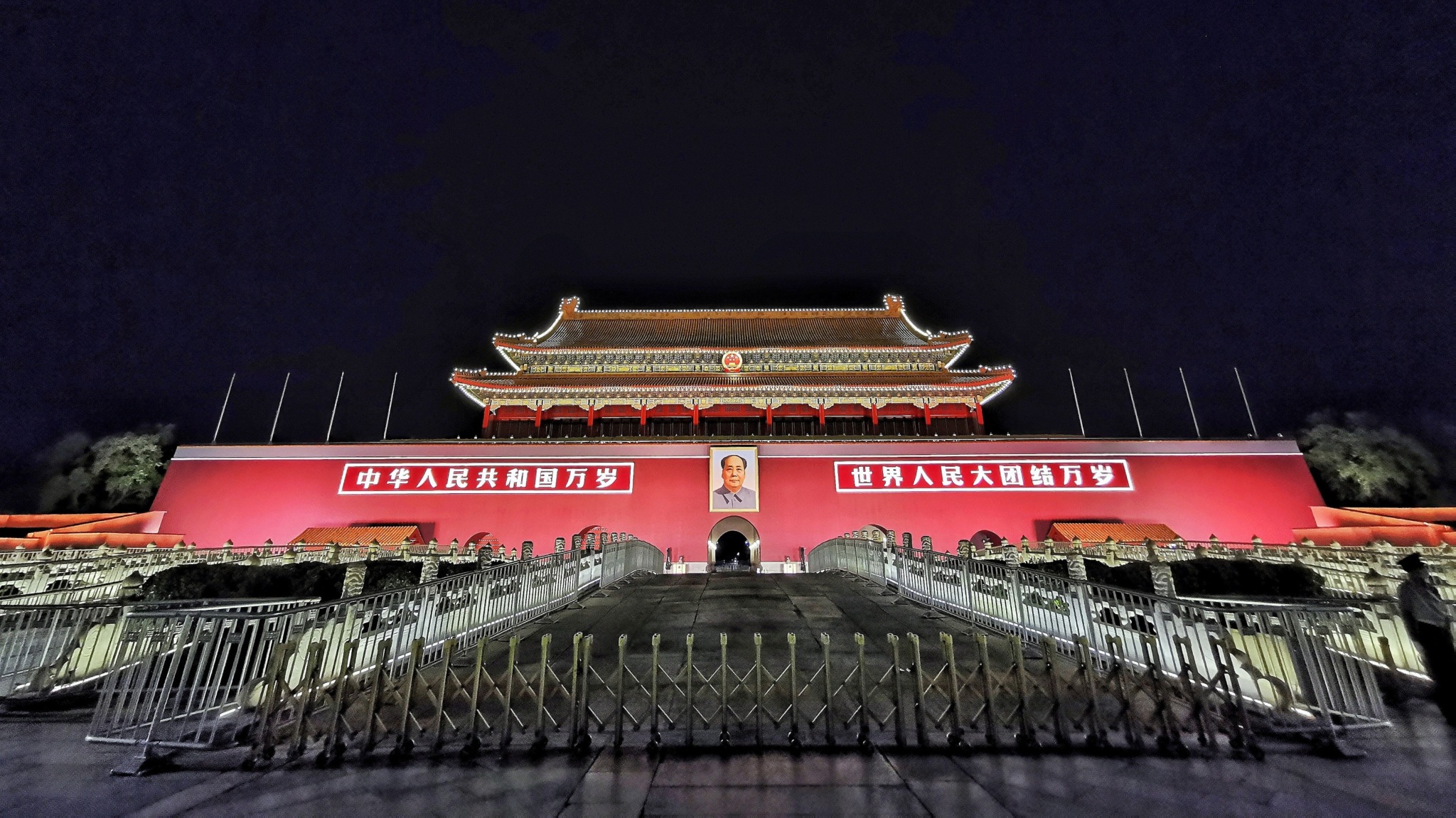 Although Beijing never sleeps, Tiananmen Square at 3 a.m. is relatively quiet. The architectural complex surrounding Tiananmen Square is illuminated, and the night scene differs from that of the daytime.
4:00 a.m. Watch the Sunrise at Fragrant Hills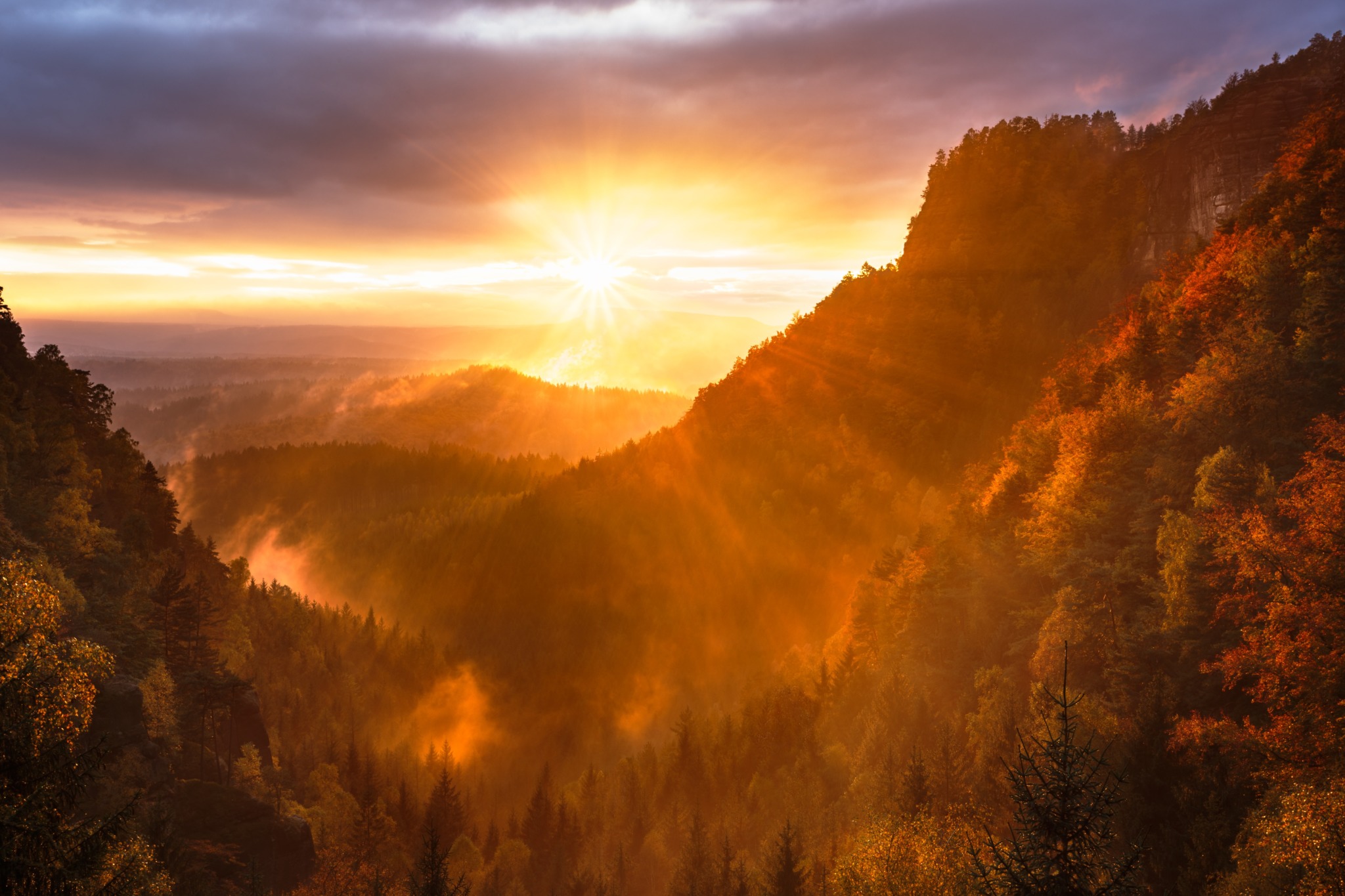 Located a 30-minute-car-ride away from the center of Beijing, Fragrant Hills resembles the perfect place to watch a sunrise. When autumn arrives, maple leaves turn the hills red, making Fragrant Hills a popular destination for foreigners as well as locals.