Imagine taking in the sights of tall skyscrapers on your way to a lecture or meeting your friend at a new trendy club in the city on a weekend. Discover the endless possibilities that the Big Apple has to offer and transition into the career world in style.
Read on to find out our picks for the top 10 best colleges in NYC and find your new alma mater!
10. St. John's University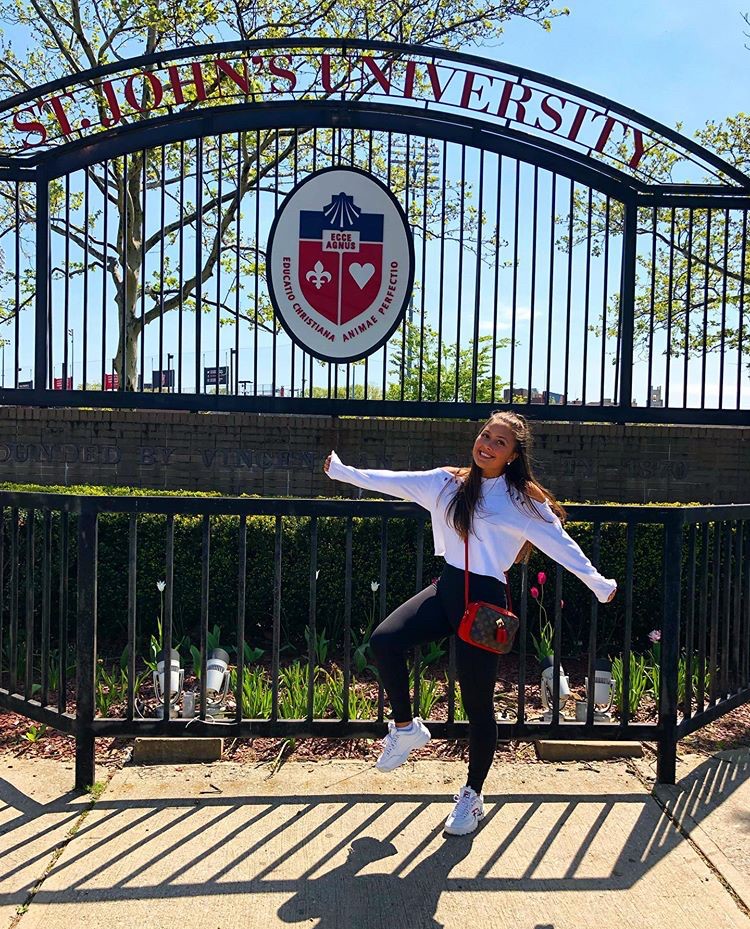 Made up of three campuses in Queens, Staten Island and Manhattan, St. John's offers a wide selection of clubs and organizations to get involved in like Earth Club and the Entrepreneurial Society. They also have a great athletic program with over 15 intercollegiate teams. Not to mention their great studying environment. "St. John's has a very strong alumni network and aims to not only immerse its students in the school culture but in the New York Culture as well," alum Zoe Cook said. Freshman are required to complete a course called Discover New York. This provides insight into the complex city through a variety of academic disciplines.
St John's also has campuses in Rome, Paris, and students can take advantage of semester-long study abroad programs in Europe which include trips to Rome, Paris, and Limerick, Ireland. The main campus, located in Queens, offers over 100 majors including education, arts and sciences, pharmacy and health sciences and more. Situated in a residential area, just a short distance away, students can enjoy the New York Hall of Science, Queens Museum of Art or hop on a train to see more of the greater NYC area's attractions. Whether you travel the world or stay local, St. John's offers a quality university experience no matter what.
9. The City College of New York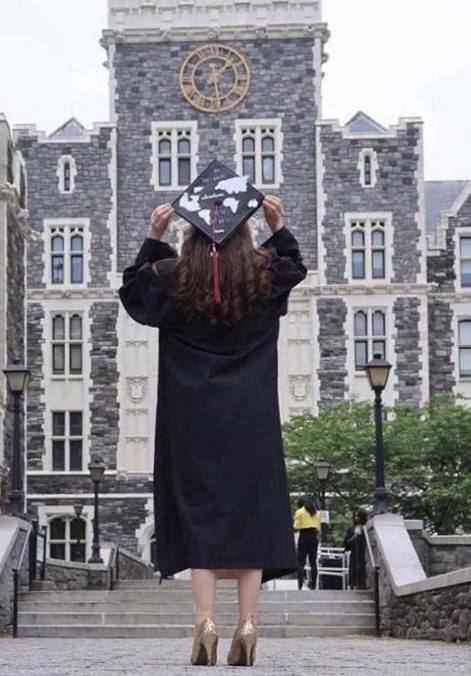 Enter a college experience like no other in a historic university at the City College of New York. Fun fact: The CCNY is recognized as the college where Albert Einstein first presented his theory of general relativity outside of Europe. If that isn't enough for you, their alumni have gone on to do incredible things as well like discover the polio vaccine (Jonas Salk) and hold positions like the U.S. Secretary of State (Colin Powell). CCNY's academic programs include more than a hundred fields ranging from art and architecture to biomedical engineering, medicine and urban design.
With over 150 clubs and organizations, get ready to be involved on campus. Join their Active Minds club and help raise awareness towards better mental health on campus, or CCNY Green a club that promotes community service and aims to grow a rooftop garden of flowers, vegetables, and herbs. The sky is the limit at The City of New York College.
8. Baruch College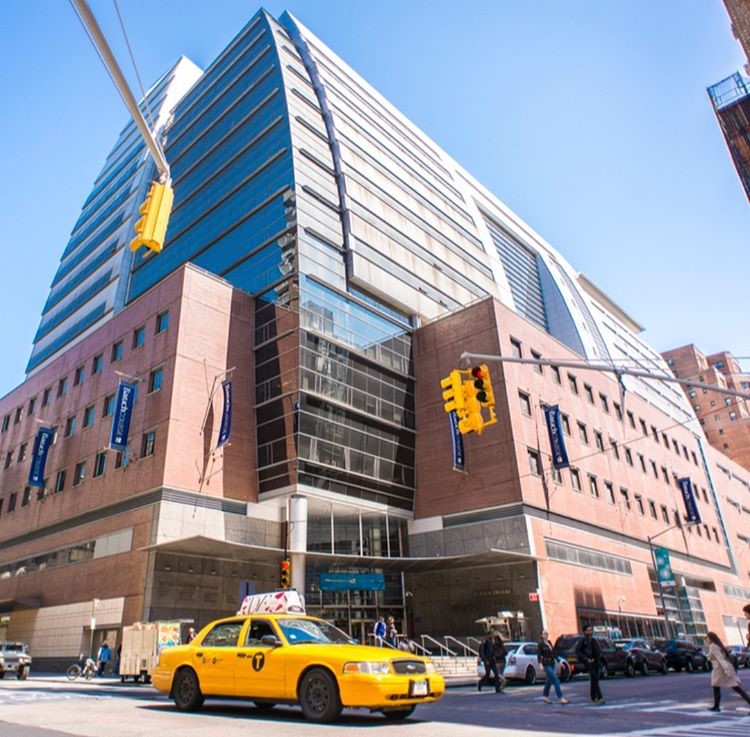 If you want a school that delivers in both academic and extracurriculars look no further than Baruch College. The ideal school for aspiring businessmen and women, Baruch offers 19 different business-related areas of study to choose from. Get internships at the home base of the most influential companies in the world like JPMorgan Chase and Citigroup. "Baruch College provided me with the unique opportunity to develop myself as a student leader while building a diverse professional network and expanding my academic limits. I was provided with innumerable opportunities to conduct research, publish writing, and take courses with distinguished faculty," class of 2020 grad Annmarie Gajdos said. Baruch also hosts 160 clubs and organizations–including archery, art and 36 cultural and multifaith clubs–for you to get involved in.
You can ensure kickstarting a great future as a student at Baruch College, past alumni include Jennifer Lopez, Ralph Lauren and Rob Swift. Join one of their many academic/pre-professional clubs like the Finance and Economics Society or their Pre-Law club to gain connections in your field and start your career right at Baruch. Also, 81 percent of graduates were employed or received offers in 2018-2019 alone.
7. Fordham University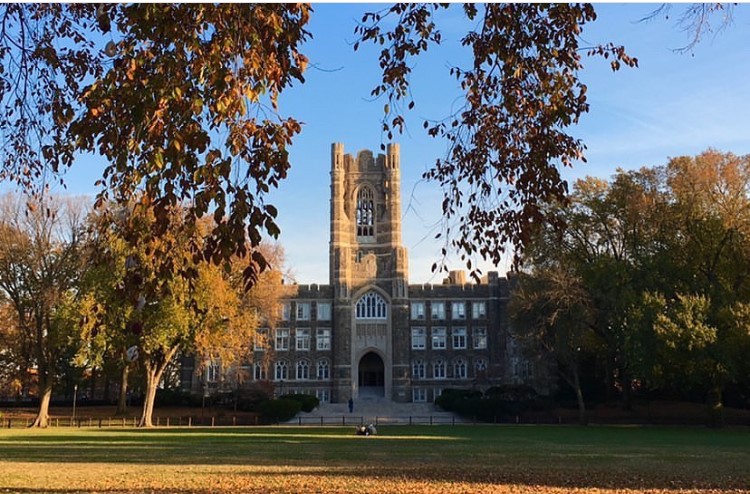 Become a Ram at one of the best learning environments New York has to offer with Fordham University. Made up of three campuses, Fordham University offers a wide variety of academic pursuits. These include research opportunities in the NYC area and over 130 student organizations. Girl Boss, their undergraduate women in business club, dedicates themselves to empowering ambitious Fordham women.
They also offer a host of inclusive cultural clubs for members of different cultures and religion to form a community on campus. "What I love most about Fordham is the community. At Fordham, you have a fulfilling education and plenty of opportunities, but underpinning it all is a network of students, faculty, staff, administrators, and alumni who truly, deeply, care for one another," recent Fordham graduate Rosemarie McComack said. With campus locations in the NYC metropolitan area, you'll be able to spend your free time at the New York Botanical Garden, Yankee Stadium and Edgar Allen Poe's Cottage. How cool is that? Take advantage of the many opportunities offered at Fordham with a great supportive community to carry you through to the career of your dreams.
6. Barnard College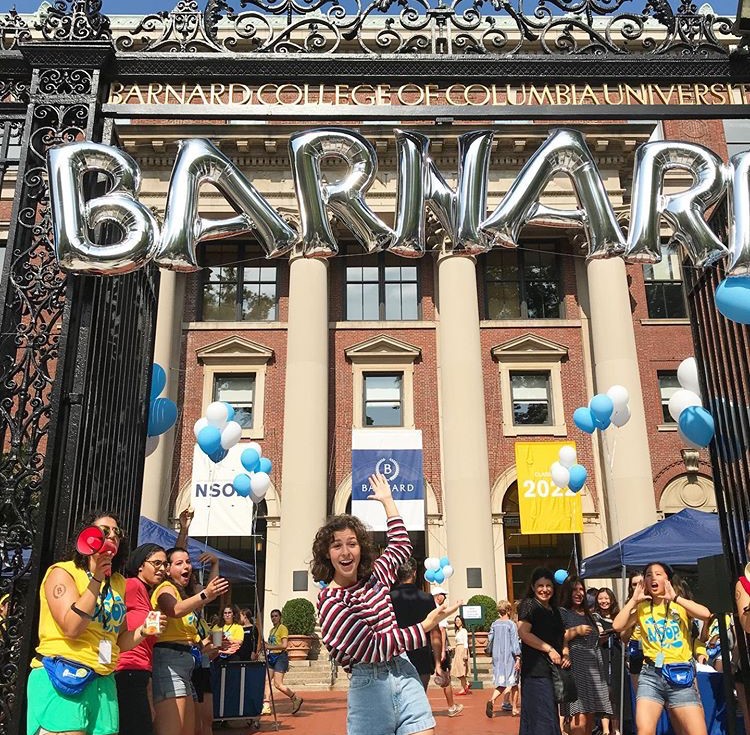 As a subsidiary of Columbia, you can expect high-quality education at Barnard. Because of their connection with Columbia, students get access to over 30 libraries and collections, a large course catalog, top-notch scientific and research facilities and hundreds of student clubs and organizations. At Barnard College, NYC doubles as your classroom. Students enjoy a selection of on-location courses that take advantage of material found at historic places like the Museum of Natural History. Take a geology class that offers field trips to observe rock formations or take a dance history class that takes you inside the NYC dance scene at venues like Miller Theater and New York Live Arts.
Check out their amazing student organizations that tackle modern issues and create dialogue like Barnard Blue, which aims to help students explore their identities and foster inclusive communities. Or, try a volunteering club like Sprout up NYC which provides environmental education to public elementary schools across the city. Enjoy the feel of a small college with all the advantages and perks of an elite university.
5. Lehman College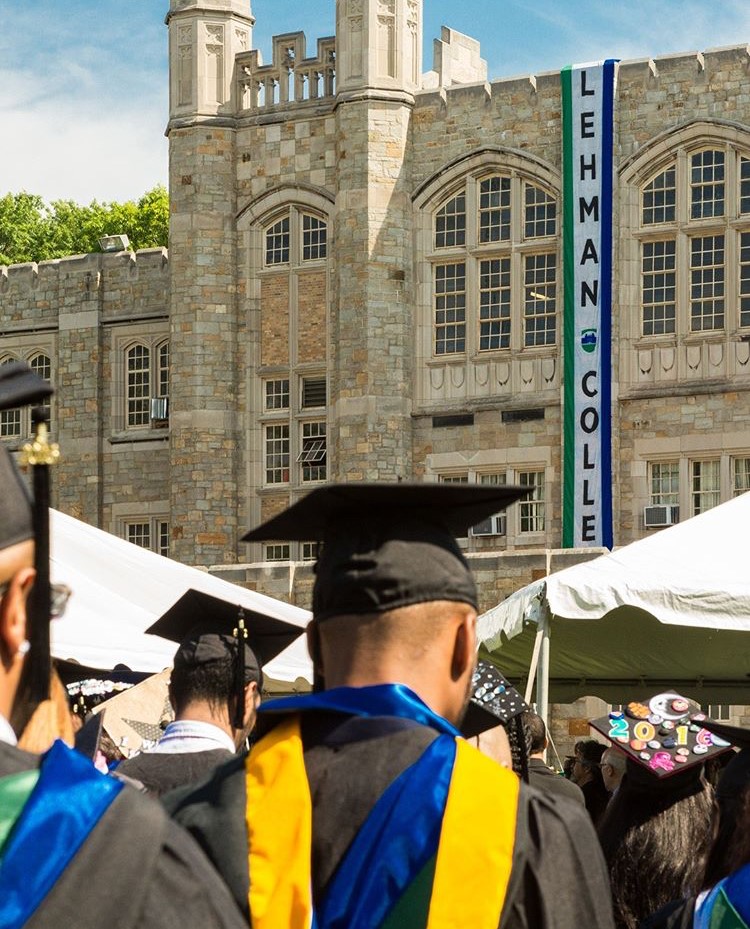 Lehman College, located in the Bronx, offers a thriving, productive and nurturing environment with over 400 clubs and organizations to help you get involved on campus. Check out their Phoenix Animation Club. Celebrate animation from all over the world or find an inclusive club like the African and Caribbean Students Association and the Association of Latino Professionals for America to find a supportive community to guide you towards success.
Known for their majors in health professions, business, management, marketing, social sciences and psychology, Lehman offers high quality education for passionate students. With their new School of Health Sciences, Human Services and Nursing, you can kickstart your career in interesting fields like social work, speech-language and hearing sciences. Lehman offers a great campus for people wanting to live on the outside of tourist attraction scene, but still have things to see and do around campus. From sports and recreation to Greek life and The Arts, you're sure to find a social life right where you study. On a day off, visit the Bronx Zoo and Botanical Garden with your friends or take a train to your favorite New York City spot.
4. Pratt Institute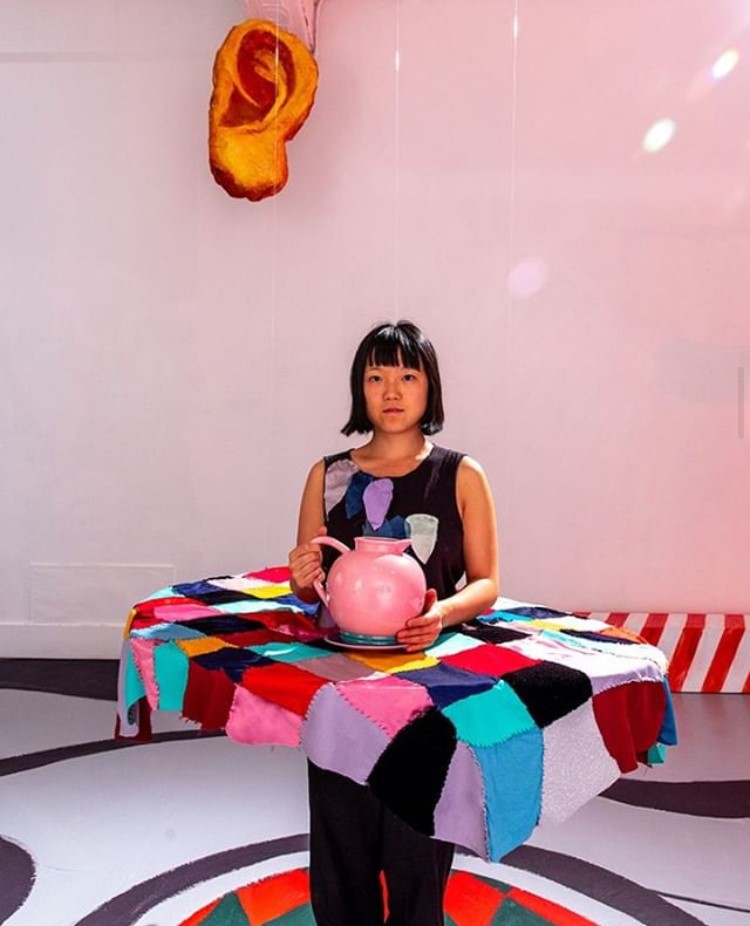 Looking to get into design? Get ready to fall in love with the Pratt Institute. Pratt offers so many opportunities to students looking to get into all kinds of fields surrounding architecture, art and design and liberal arts and sciences. The school operates on the principle of "Poetric Pragatism." This emphasizes balancing practical skills with an artistic vision in the hope of improving the world. Enter a community full of artists looking to get inspired in one of the most inspirational cities in the world.
Pratt Institute offers a variety of degrees in the arts including fine arts, architecture, interior design, industrial design and graphic design. Their courses are sure to help you find your vision and teach you how to apply it to the modern art world. Pratt Institute connects their students to upcoming events in New York like the Volta New York Int'l Contemporary Art Fair. This helps get their students out in the real world and give them the first-hand experiences they need to succeed. Study in the same city that holds renowned art museums like The Metropolitan, Museum of Modern Art, Guggenheim and more. Get your foot in the door and master your art where they house the greats.
3. The Juilliard School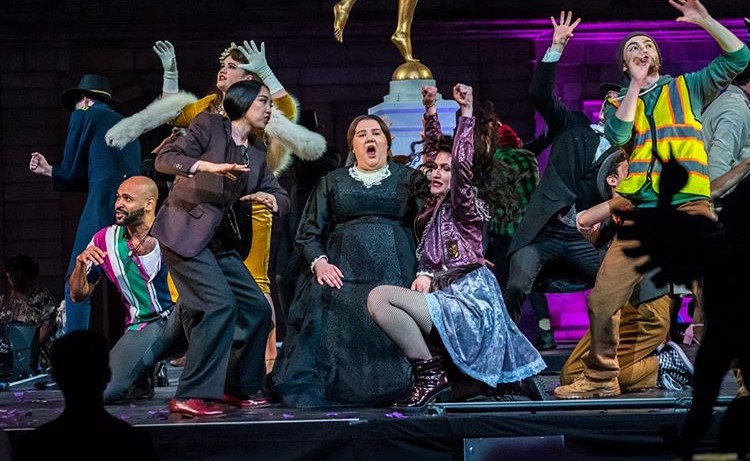 For students looking to start a career in the art and entertainment industry, Juilliard will take you places. As a world leader in performing arts education, Juilliard strives to provide the highest caliber of artistic education for gifted musicians, dancers and actors from around the globe. Their alumni include actors like Oscar winners Adam Driver, Viola Davis and Robin Williams, as well as one of the most famous composers in the world, John Williams. It's no wonder why they're considered a world leader in performing-arts education!
Juilliard offers undergraduate and graduate degrees in dance, acting, playwriting, music including classical, jazz, historical performance and vocal arts. Because they house the best of the best, they usually require students to audition in order to gain their acceptance. So, make sure to prepare a good showcase of your talents and reach out to mentors before your audition. Juilliard is located at the Lincoln Center in central NYC. What better place to get your foot in the door of the entertainment world? Start your journey to stardom in the home of Broadway and the biggest record labels in the industry.
2. New York University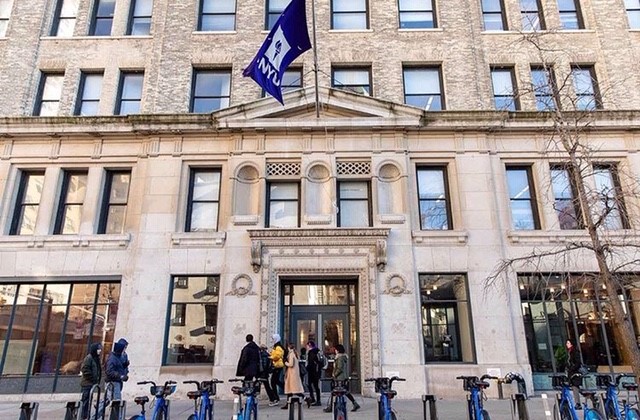 Earn your education and discover yourself in the heart of Manhattan at NYU. With 300 clubs and organizations, everyone can find their niche and discover new passions. Students interested in journalism can join NYU Local, a student-run blog that covers everything NYU and NYC. Interested in theater? Check out the Gallatin Theater Troupe. They run an annual one-act play festival and produce a range of theatrical productions in the spring.
Their alumni network includes big names like Timothée Chalamet, Lady Gaga and Donald Glover. "There are so many things I love about NYU! If I had to pick one thing it would be the global culture. Even though we're in America, the culture of NYU is not distinctly American, it is a combination of so many different cultures and ideas," NYU junior Asma Bawla said. Their most popular majors include visual and performing arts, social sciences, business, management, marketing, liberal arts and sciences and general studies and humanities.
Former students of the Tisch School of the Arts include Martin Scorsese and Spike Lee. Learn acting, dance, dramatic writing, film, television and more in the heart of the entertainment industry. Chill out in one of their 22 spacious dorms. You can also take the train after class and visit your favorite NYC hotspots right at your doorstep. Picnic in Washington Square Park or participate in the Astor Place Poetry Jam, you'll become a local in no time.
1. Columbia University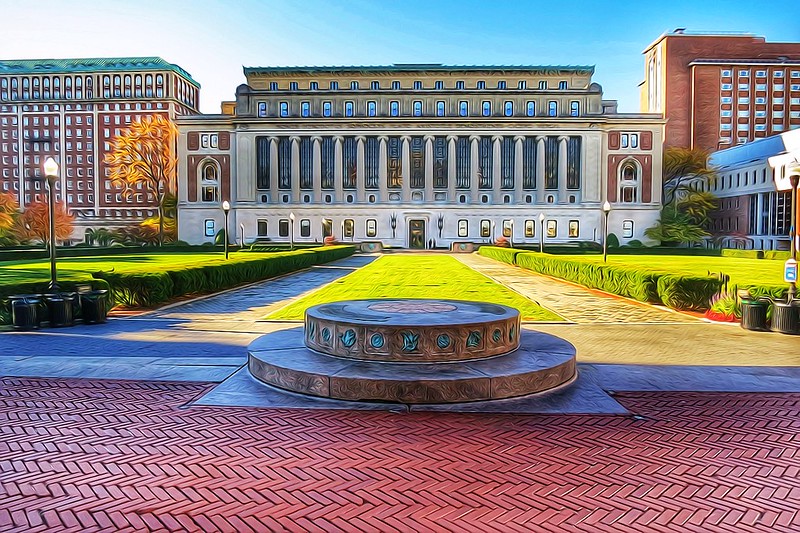 If you want the quintessential NYC College experience, look no further.  Regarded as one of the most prestigious school in the U.S., Columbia's most popular majors including social sciences, engineering, computer and information, biological and biomedical sciences and psychology. With alumni like Neil deGrasse Tyson, Warren Buffet and Barack Obama, Columbia students join an impressive alumni network. Columbia offers a comprehensive selection of academic programs including three undergraduate schools, 13 graduate and professional schools, a world-renowned medical center, four affiliated colleges (see Barnard) and seminaries, 25 libraries and more than 100 research centers and institutes.
Join the Arts Initiative for programs that encourage students to experience a creative life on campus and engage with the culturally rich city of New York and the World. Enjoy studying in one of the biggest and most beautiful campuses in NYC. Enjoy its unique architectural design and spacious, grassy center where students can relax and meet up with their friends. "Columbia–the only proper campus I know of that is both so sprawling and centralized that I could literally choose one scenic spot, stay there to work, study or lounge all day, and still run into everyone I know and love," alum Calvin D. Sun said. Get involved around campus with over 350 clubs that cover a wide range of interests like academic, athletics, culture, identity, media and publications, political/activist and more.
Join their wide range of inclusivity clubs including Arab Music Ensemble, Black Theatre Ensemble and Proud Colors to find a supportive community on campus. With an impressive student to faculty ratio of 6:1, your voice will be heard. As a result, you won't feel like just another face in the crowd. A world of possibilities awaits you at Columbia University.