Ever since you first laid eyes on times tables, you had a passion for numbers. You flew through fundamental elementary school math classes with ease and went on to rule the Advanced Placements in high school. You loved drawing Normal models, probability was fascinating and your calculator was one of your best friends (remember those games you could download into the system? Coin Flip was hella dope). After this mathematic love affair, a statistics major may be right for you.
What you'll be doing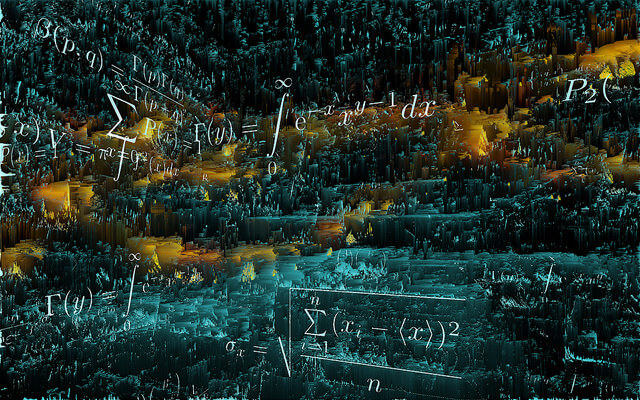 As a statistics major, you'll learn to analyze a range of types of data in all different contexts and situations. You'll start with the core classes such as Geometry, Calculus, Introduction to Probability and Introduction to Statistics Theory. The real fun begins when work your way up to the more specialized electives and advanced coursework, such as nonparametric statistical methods and elements of set theory. You can pick up an internship to complement your core classes, either at a local business or a finance company. With your data skills underway, you'll be on the road to becoming such a successful statistician while the bullies who called you "nerd" will be eating your mathematically calculated dust.
Upsides
1. "I liked the versatility of being a statistics major. The skills and knowledge that you learn can broadly be applied to many fields including medicine, engineering, and business. I really enjoyed learning how to program and how I was introduced to computer programming. In upper level statistics classes, you can't do a good data analysis without knowing how to program and play with data." –Michael Cho, University of Florida Class of 2014
2. "You need a lot of analytical skills, computer skills and finance skills to be a statistics major, but it's easy to assess situations because you have all these tools that progress as you continue on with this major. I did a lot of math in high school and thought it was interesting so I thought 'let's continue in college.' I like it because you can apply it to a lot of situations. I've been looking into the financial field and data analysis for a career in the future but I'm not sure yet." –Keven Huang, University of Florida junior
3. "I would say the good part about being a statistics major is being able to see statistics in every subject. I'm also Pre-Med, so I do a lot of research with the diabetes institute and education so it's really cool to analyze data in both aspects using the same tools. I also like the fact that it's a relatively small major so classrooms are a lot smaller." –Jacqueline Chung, University of Florida junior
Downsides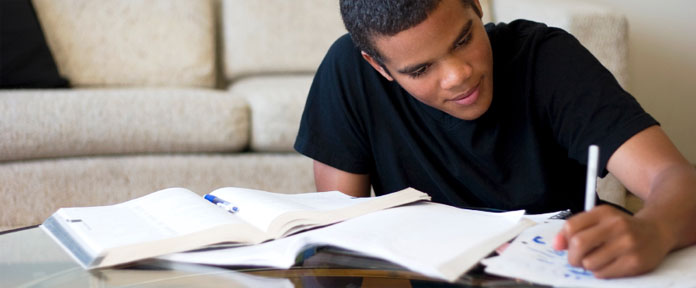 1. "A disadvantage was learning how to program; the class was not offered in my high school so everything was new to me: the language, syntax, logic. I was never good with computers before. I guess it was hard just getting used to things I haven't done before." –Michael Cho, University of Florida Class of 2014
2. "One of the hardest things is that it's really hard to get into the classes you want because the classes are specialized and sometimes they may only have a few sessions. If they only have one section of a course offered, it's harder to get into. In the future, a major obstacle would be to get a comfortable position in the field because most jobs require a PhD or Master's degree." –Keven Huang University of Florida junior
3. "Downsides are that not all electives are offered each semester and the actual statistics theory and techniques are relatively hard, even though they're really great to learn. Also, there aren't many professors so it's hard to be able to create relationships if one is not easy to talk to and they usually teach more than one course." –Jacqueline Chung, University of Florida Junior
Career Opportunities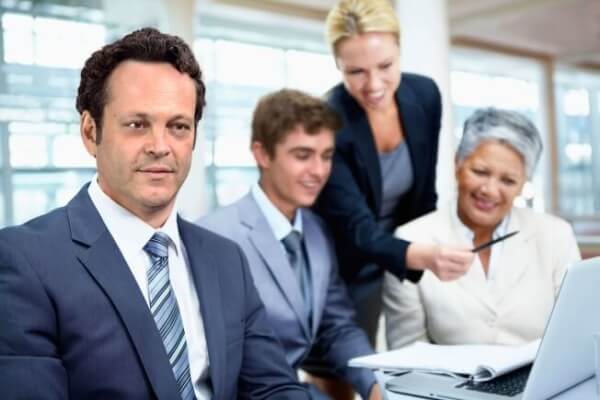 All the years of math education have finally led up to your ultimate goal – a career in the field that you've worked so hard to become proficient in. Whether you're passing on the knowledge as a college professor or working as an analyst for the national government, your number skills will get put to work. Although your peers may have made fun of you in high school for being a math geek (was your calculator actually one of your best friends?), the hard work will pay off.
1. Economist
Interested in the rises and downfalls of the economy? An economist studies the production and distribution of resources, products and services by gathering and analyzing data. They're our monetary heroes that research the fluctuating trends over time and gauge different practical issues concerning today's economy both nationally and globally. You could be the hero that saves us from the next Great Depression.
2. Actuary
If you prefer working indoors with air conditioning in an office setting, consider pursuing the actuary field. You'll be able to combine mathematics, statistics, and financial theory to analyze and evaluate the financial costs of business risks. You will help your clients minimize the risks and ensure success, for them and for you, all from the comfort of your Italian leather office chair.
3. Consultant
Also known as management analysts, consultants brainstorm ideas to improve the efficiency of their clients' organizations. If you enjoy analyzing business methods and advising others, such as managing a business's increase in profits through reduced costs and increased revenues, think about becoming a business consultant. Bonus points if you're good at being bossy.
4. Biostatistician
As a biostatistician, you can directly apply the skills you learned from your statistics class to a real life setting in the world of biology. With this career, you're not just limited to an office cubicle; you have the opportunity to travel to collect and analyze data to help solve problems in business, engineering and more. Drawing from your knowledge of statistics, you can design biological experiments in the agriculture or medicine field. You'll even be in charge of collecting, summarizing and releasing the data from several conducted tests, such as genomic studies or medical databases.
5. Insurance Analyst
Whether it's health insurance or home insurance, your job will be to decide who gets the insurance and under what terms. This job would fit those who are skilled with analyzing the details in the fine print, and those who can work well under pressure with determining coverage amounts and premium benefits. With this job, you can "insure" success (pun intended).