Organization Name: The Los Angeles Times
Position: Reporting, Design or Podcast/Radio Newsroom Intern
Locations: Internships can take place in Los Angeles, Washington D.C., and Sacramento.
The Los Angeles Times: one of the most influential and important newspapers in the world continues to inspire future journalists and writers every year with a summer internship to work for their various newsroom desks. With the highest applicant rate for a journalism internship, the Times only chooses 14 applicants to spend their summer with some of the best journalists in the world. Writing, brainstorming and research intensifies in this internship as your entire summer revolves around informing the world of important news. For those looking for a true challenge and real-world experience, The Los Angeles Times Summer Internship provides a great opportunity to gain experience in one of the biggest newsrooms in the country.  
The Los Angeles Times Internship began their recruitment of aspiring journalists in 1984. Since then, thousands of people apply in hopes of working in their newsroom and gaining crucial experience for their future careers. With many different offices in Los Angeles, Sacramento and Washington D.C., the internship offers a variety of options for their interns to feel welcomed and inspired. An important note: this internship only allows current undergraduate or graduate students enrolled in a university or a program. 
If your interest in writing or journalism commands your future plans, check out CM's guide to the Los Angeles Times Summer Internship. 
How to prepare for your application:
First and foremost, the application for the internship opens in September or October each year and closes in the middle of November. After the application closes, the Times begins notifying the applicants in March of the following year. So, what does the application require of their applicants? Depending on the department, expectations vary. The visual, design and digital engagement desks require portfolios completed with their personal work as well as a resume, cover letter and one-page personal essay. For the other desks such as reporting, podcasts or data and graphics the requirements consist of your resume, cover letter and personal essay only. Make sure to stand out as much as possible in your cover letter and personal essay as only 14 of the applicants will move on. 
What you'll learn:
During your time at this internship, your writing or visual journalism skills will benefit greatly. You will report to a higher up that can give you feedback on your work, while remaining supportive. As an intern, you will work as a full-time journalist. Reporting interns come up with story ideas, while design and video interns work on various projects. The 10 weeks you spend as an intern at the LA Times can jumpstart your career and prepare you for a real career in journalism. 
Skills that impress them:
Pick out some of your best writing samples, make your cover letter discuss what you can bring to the table in this internship and ensure your personal essay contains no grammatical errors. If you have past experience working as a writer or copy editor, this will greatly benefit your application. Do you own examples of published pieces in magazines or newspapers? Upload them into your application! Although the internship does not require past experience, it always benefits your application if you do. For the visual internship, a personal camera remains required. 
The Deets:
The internship's compensation rate is $17.50 per hour or $700 a week. The LA Times does not cover moving costs. When selected, you will mainly work out of the El Segundo office in California unless you applied to the Sacramento or Washington D.C. location. Every intern experience varies day to day, as the tasks handed to you highlight different teams and requirements. Nonetheless, every task allows you to work with amazing people who all strive to teach you valuable skills. 
 "My day ranged from brainstorming with my art director and coworkers. I was specifically put on the interactive team and I specifically worked on digital projects," said Ashley Cai, student at the Brown University-Rhode Island School of Design dual degree program. "We would have general meetings working on those projects and we mainly brainstormed back and forth. We also researched to pitch articles and implemented different ideas in our meetings." 
What it's actually like:
The design desk interns will work with top art directors in the country. You will spend your time working on digital projects for the Times with a highly supportive team. To work on the design desk, drawing on past experience will benefit you because the team essentially puts you on the desk as another worker, not an intern. If you would like to gain more experience in visual journalism, the design desk at the LA times proves a perfect fit. 
The LA Times internship usually runs from June through August. With 10 weeks of paid experience, you will learn the ins and outs of journalism. Build contacts with your directors and keep in touch with them after your internship ends for more exciting opportunities. In this fast-paced environment, challenge yourself to leave a mark by making your writing or photography better. 
"The internship opened my eyes to a professional career in journalism that I had never really thought about. I spent my time learning how to copy edit, AP style, grammar and things like that," said Cai. "The first couple of weeks at the Times at the editing side was more finding the AP skills, getting familiarized with the content management systems the LA Times uses." 
Anastasia Dextrene S. Johnson, multiplatform intern of summer 2022 had an amazing time on the team this year. As a result, she eventually gained a year-long fellowship with LA times after her internship concluded. 
"The mentors that they had assigned to me all reached out and really helped support my application as a fellow and they expressed that they wanted to continue being there to continue supporting me," said Johnson. 
Johnson described an amazing work environment with superiors who all truly cared about and supported her work. Due to this, the LA Times chose her to complete a year-long fellowship with the LA Times to continue working with amazing mentors.
Cool perks: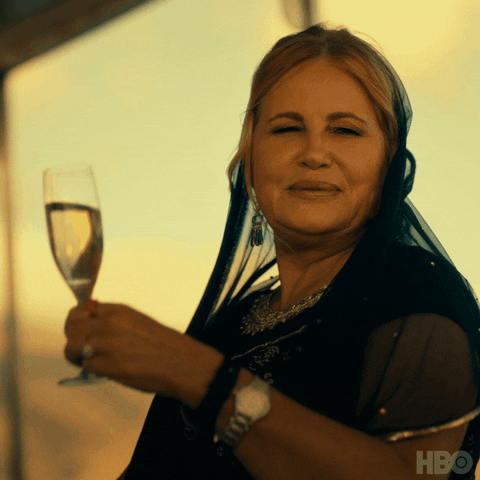 The Los Angeles Times Internship demonstrates a great work-life balance with amazing individuals on your team making this experience better. If a social life remains important to you, this internship will allow you to still enjoy the wonders of Los Angeles. Spend your time writing, editing or reporting on important topics in Los Angeles while also gaining lifelong friendships. Although the internship looks amazing on your resume, gaining colleagues in the journalism field also demonstrates importance during this internship.
Understanding how the LA Times operates proves another important skill for your future endeavors. The perks of becoming an intern include discovering how a real newspaper works. By learning to write headlines, create captions and develop real news stories happening near you, you'll gain feedback in real time on your writing or visuals from working professionals. Get ready to improve your writing or photography skills with top journalists and designers in the country! 
"At the copy desk in particular, everyone there that I've interacted with was super supportive of the fact that everything I was doing was relatively new to me," said Johnson. 
A supportive, motivating and inspiring team creates an excited group of interns at the Times. Although applications for the standard summer internship closed in November, the 2023 Henry Fuhrmann multiplatform editing summer internship still accepts applicants until January 10th, 2023. Make sure to keep up with the LA times and prepare yourself for next year's applications. Spending your summer at the LA Times incorporates gaining valuable experience for the future, as well as a creative and dynamic environment that allows you to fall in love with your work. Your journey as a journalist can flourish here!
---