Journalism. Radio. Advertising. Public Relations. TV. Film. And no one can forget social media! What do all of these things have in common? They all fall into the communication arts and media management major. "But that's like, a lot of stuff in one major." Yes, but that's the point! This major incorporates a ton of specialty areas so that you are diversified when you enter the workforce; you'll gain a major edge. Plus, with a background in business, how could you go wrong?
Read on for the ultimate guide to the Communication Arts-Media Management Major.
Time to get your comm. on!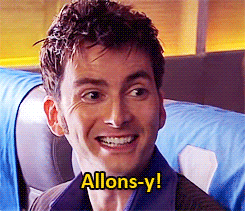 WHAT YOU'LL BE DOING
With a variety of courses from communications to business, to TV/film, and so on, this major represents a melting pot of specialties. "An individual possessing these skills becomes a 'communicator', a link between industry and corporations and the public. The individuals are trained to inform, sell, run for public office or preach. They become the heralds of great ideas and the interpreters of concepts. They become the individuals that connects buyers to sellers.  In short, they are trained to be the clear, understandable link required in most of the endeavors of civilized life. The appeal to students entering this major is the tremendous latitude of professional pursuits for which they will qualify. To the employer, these trained individuals are sought to give voice to their corporations. They shape and polish the image of business and convey its value," said William John Castello, a communications professor at St. John's University and former graphic journalist for the Associated Press. Want to be the boss of the media department? You got it! Want to be a writer for a newspaper or movie? Can totally happen! With a foundation in business, the communication arts-media management major branches into almost everything internet and entertainment-based.
THE CLASSES YOU'LL TAKE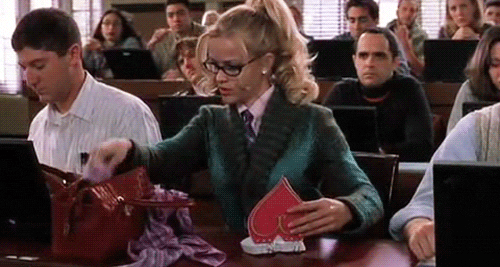 1. Accounting
Knowing how to read financial statements is super important in a business setting; learn how to balance the books and check your finances!
2. Contemporary cinema
Discuss films from the 1960s to now and their impact today. Analyze the trends seen in film during this era and learn all the tips and tricks filmmakers use!
3. Integrated advertising
Ever want to make your own company from scratch? This class gives you the ins and outs on everything you need to know about making your own business. "In place of collecting and presenting facts to inform the mind, advertising involves understanding how to compel the emotions. Advertising is the power to use all forms of communications to appeal to the appetites and emotions as opposed to the logic of humanity. It is a skill that requires the most creativity and the greatest understanding of psychology. It is the power to convince, to drive and to sell. It is one of the most powerful fields of communications and probably the most valuable," said Castello. Sounds like a winner to me!
4. Intro to management
Every great leader has a base in management! Channel your inner inspirational TED Talk speaker in this class while learning how to successfully manage a business, from hiring workers to maintaining safe conditions in the workplace.
5. Visual aesthetics
If you're one of those people who really can't pinpoint your own aesthetic, this course will be perfect for you. I'm not joking! But it's not just for your sense of style: aesthetics can be applied to everything. From an ad to a movie, visual aesthetics prove essential in today's creative world. "It really changed the way I look at the world around me. There is an art to almost everything. Each individual work of art is going to mean something a little bit differently to everyone," said St. John's University alumnus Mark Echevarrieta. "Even if a particular artwork doesn't speak to you, it's still important to try to understand why it speaks to someone else." If symmetry and cohesive color palettes boost your serotonin, this may just be the major for you.
INTERNSHIPS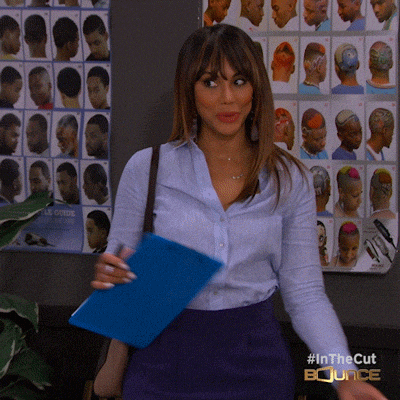 Internships are abundant in this major—you could even intern at College Magazine! Some other internship opportunities include promotions assistant, social media intern, design intern and fashion public relations intern…the possibilities are endless! "So far, I have had five internships. Currently, I am working at MSG Entertainment as a Student Associate Copywriter and write-up the verbiage used in our advertisements. I have done work for Phish's Trey Anastasio and his eight-week virtual concert series at the Beacon Theater. I am now working with the Radio City Rockettes to find ways to connect with their audiences virtually," said St. John's University senior Madeline Bradford. Practically anything creative or management-based applies to this degree.
CAREER OPPORTUNITIES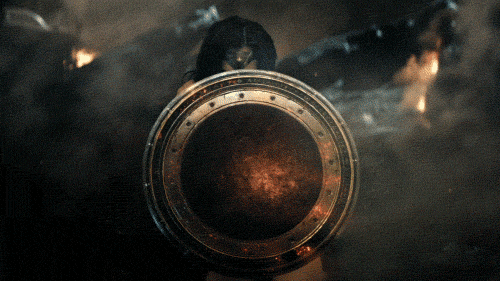 Get the latest scoop with those sick interviewing skills that you picked up in class—it's time to get the true and undeniable facts! Check out a local newspaper, or even work remotely!
Lights. Camera. Action! Use your writing expertise to create the next Avengers: Endgame or Parasite. And the best part? You may have already met a real-life screenwriter in this degree. "I've had the chance to talk with Chris Galletta, who is a screenwriter. Being able to talk to someone in the film industry was great. I got to ask him some questions and received some advice from him," said St. John's University alumnus Matthew Johansen. Next stop? The Oscars.
3. Media Manager
Little bit of a "Yeah, no duh," moment here, but it's true! Oversee the development of all sorts of media: from press releases to campaigns, a media manager is crucial in the technological age. Proofreading, researching—it's a creative and businessperson's dream.
4. Radio Host
Anyone a fan of iHeartRadio? Yes? Then this major is for you! Using that perfectly honed in radio voice, take over the broadcast waves with some fun games and sick tunes.
5. Public Relations Specialist
Can you think of a company that experienced a major blunder recently? Or a company that hired a not-so-good spokesperson? If you think that you have the perfect key to a consumer's heart, check out public relations!
REVIEWS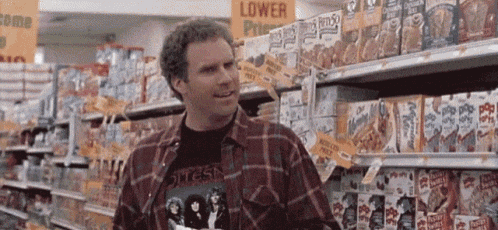 "What makes this degree stand out from others is that you learn so much under it. You don't only take comm. classes as a communication major. You take so many different classes related to communication such as film, television, advertising, marketing, journalism, public relations, business, to name a few. Having a communications degree can apply to almost any job since you learn so many things," said Johansen.
"This degree is special because it can be described with one word: innovation. You take the creative passion for the arts, the business-focused drive to make an idea a reality and then produce a memory for millions of consumers. I usually joke and say it's a fun business degree because not only do you have to analyze the social impact of memes, but you also have to know the economic expense of managing digital ads," said Bradford.
"I think what makes this degree so special is that it allows you to be creative and not limit yourself when it comes to career choice. A communication arts degree is becoming increasingly important today in an increasingly communications-based society. Being well versed in media studies not only opens doors for you in industries such as television/film, radio and business administration, but also allows you potential entries in the legal/political sphere. However, I believe the greatest gist this degree gave is the people I've had the pleasure to cross paths with. I've met numerous amazing people over my college career, many of which became my closest friends. This in itself is the greatest reward," said Echevarrieta.