You failed your first college exam, now what? Not everything you do in college is refrigerator-worthy. There are several ways to improve your grade so the ghost of midterms' past won't haunt your GPA forever.
Take a Makeup Exam
Remember no grade is final at first. Makeup exams are your best friend when it comes to bringing that grade back up. Make sure your professor is the generous type, as many college instructors have strict policies.
"I have never offered a makeup…if a student fails in my class it's often related to a larger trend of uninvolvement and poor performance on other assignments," said Staci Stutsman, an English professor at Syracuse University.
Get Extra Credit
Extra credit—you ignored it in high school, now you worship it in college. Professors may provide extra credit opportunities throughout the semester. Whether you failed an exam or not, you should take this opportunity to boost your grade. This may involve attending a screening or speaker and writing a quick response on the event to gain extra points. The assignments are fairly easy and can go a long way when it comes to improving your grade.
Attend a Review Session
Maybe the reason you didn't pass was because you never fully understood some of the chapters and lessons. Attend a review sessions with the professor. These sessions help because the professor usually gives you an outline of how the exam will look (i.e. 50 multiple choice, four short answers, and one essay). Once you have an idea of what the exam will look like, the professor uses this time to go over tough elements or tackle a review sheet. This is the time to ask questions about that tough chapter nobody understood. These sessions might give you the answers you need to catch up.
"I now had an idea how she was setting up her tests," Pace University student Courtney Jankowski said about attending her professor's review session. "I improved my study habits and studied harder for the next test she gave us. I did a lot better the second time around."
Go to Office Hours
If your professor doesn't provide review sessions, show up to their office hours. Every professor is required to hold office hours at least once a week. This is your time to go and ask as many questions as you want without other students judging you. Many professors consider how hard you try to improve your grade.
"This is not about 'bouncing back', it's about the student being willing to put in the effort and time to process my feedback and come to office hours," Stutsman said. Showing up to office hours regularly will show your dedication to the class which can help bring up your grade.
Find a Study Partner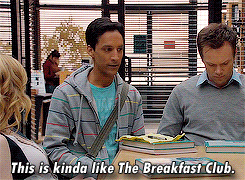 If speaking to the professor is too intimidating, many courses offer student tutors who have previously taken the course. They know the way the teacher makes exams, and usually have a greater understanding of the material. You can also create study groups with fellow classmates. Odds are that at least one of your friends understands that one confusing lesson you couldn't comprehend.
Ocean County College student Erica Jinks used this to improve her failing grade. "What really helped is that I made friends in the class and we met up at least once a week to go over notes and kind of taught ourselves," Jinks said.
Drop it Like it's Hot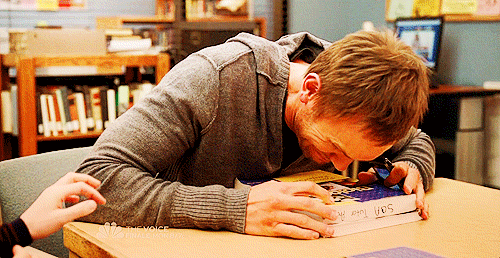 When all else fails, remember you can always drop the class until midway through the semester. Sometimes it's better to take an extra class another semester rather than struggle to bring up your failing grade this semester. You also can retake the class but let's be honest, if you struggled with it the first time do you really want to put yourself through that again? If the class is mandatory, try taking it with a different professor who may teach the class in a more comprehensive way than your current professor.