Whether you write songs, articles, essays, sins or tragedies, every type of writer can work to improve their writing skills. If you ever looked at another writer's work and thought, "Man, I wish I wrote like that," then you took the first step. Not to begin mutating into another version of that writer, but to finding your own voice and unique style. In this article, find out what tips, skills and techniques you need to finesse the art of writing.
Take your writing skills to the next level with our expert guide.
Discover a routine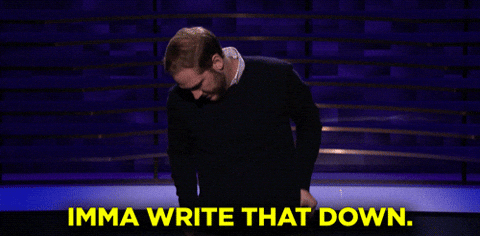 Experience leads to inspiration. When I write, I expect it to come from a place of inspiration. Before you sit down and crack open your laptop, discover a setting, a time, an object or a habit that lends to inspiration and puts you in the writing mood. "When I write, I like to go to a coffee shop or a scene where I can people watch. They trigger memories with simple actions that inspire me to come up with creative sentences," College Magazine writer Ella Kulak said. The ideal writing setting helps you harness your creativity. Not only that but being in a particular mood significantly impacts your productivity. "I do my best writing late at night after a long day. Once my responsibilities for the day are over, I finally get to sit and unwind. My brain is filled with things that occurred in the past few hours and thoughts that have either upset me, bothered me or inspired me," College Magazine writer and Editor-in-Chief Kimberly Hurd said. "I have a playlist of indie music that I always listen to so I put that on because it relaxes me and serves as background noise rather than a distraction." Your routine doesn't necessarily need to take the shape of a time or setting. You may write best after taking a shower or while holding your lucky pen. Maybe an "absurd" habit helps you write. Hey, if hanging upside down helps you write, who am I to judge? Finding a writing routine that works for you allows you to get started on the task at hand—writing!
What skills do you need?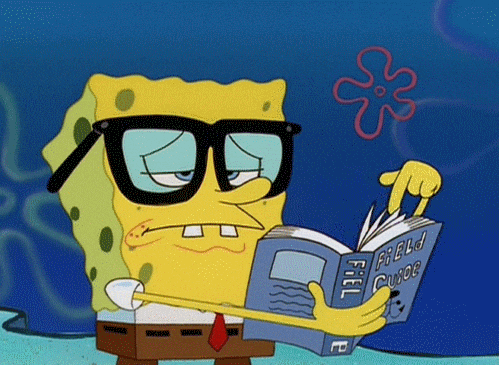 Now that you found your writing routine you feel confident and ready to write, right? Before you go any farther, let's break down what skills you need to make you a great writer.
Correct Grammar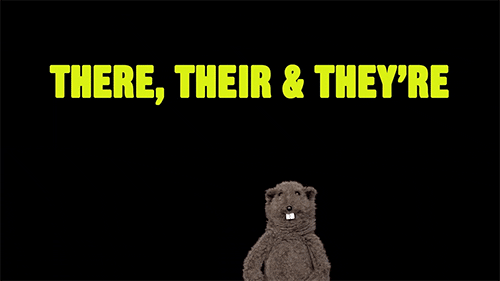 This tip seems obvious, but I'm sure you see plenty of grammar or spelling errors while reading online articles–of all places. Check your grammar and your spelling. You can check your grammar through programs like Grammarly or Owl Purdue. Whereas Grammarly instantly detects grammar errors for you, Owl Purdue teaches you grammar rules. "Honestly, once you have simple grammar and structure down, you are good to go! Writing is not that difficult however creativity plays a huge role," Kulak said. You must not fall prey to grammatical blunders. Have you ever come across a friend's Facebook post and they used "there" instead of "their"? Now you understand a writer's frustration. People call us grammar police and as such our jobs require us to protect the public from unruly language structures. Admittedly, the "to" versus "too" mistake gets under my skin. It happens way too often–get it now? All joking aside, proper grammar helps us express our thoughts clearly and concisely. How could you reach your audience without any structure?
Strong Research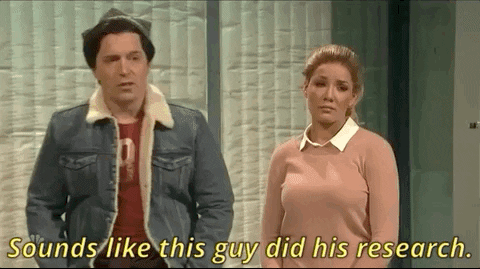 Speaking of reaching your audience, great writers provide accurate information for their readers. If you decide to write an article or essay about COVID-19, for instance, you need to know a lot about your topic. Find credible sources to support your claims and don't spread fake news. "To be a great writer, you need to know a lot about what people like, what's going on in the world and just generally enough about the concept you are writing about. That way, you can start off by getting a big chunk of words on the paper, then you can go through it again and realize what's important and worthy to share," Hurd said. Research also includes interviewing people. A broader audience will tune into your article if you include comments from outside sources. We share information, but that information cannot solely come from us. This shows that as a writer you went above and beyond to share a story and an experience beyond your own personal opinions. When it comes to research and interviews, you must break through any shyness or timidity. Practice your interviewing skills and remember to put yourself out there.
What writing techniques should you adopt?
Now that you know what skills make an effective writer, you can begin working on refining your technique. The writing approach you take impacts your audience. Some writing methods hinge on boring or confusing. Below you'll read about techniques that enhance readability and keep audiences coming back for more.
Active voice
Here at College Magazine, we encourage writers to transform their writing style with active voice. Active voice excels at simplifying sentences and improving readability. Passive voice often confuses readers because it vaguely describes an action and requires more words. If you're not familiar, in passive voice the subject receives the action of the verb. Whereas in active voice, the subject performs the action of the verb. For instance, instead of "The tire was changed by Sally" (passive voice) you would say "Sally changed the tire" (active voice). Sally commits the action therefore she must precede the verb. If you notice, the first sentence takes you on a confusing path where you must keep reading to discover the action and who performed the action. Eliminating passive voice, however, remains difficult. "Getting rid of passive voice is still a struggle. This is because when you learn passive voice in school, it is not the same as an AP style passive voice. So, there is a learning curve when adapting your strategy," Kulak said. How do I get rid of passive voice, then? Write your first draft. Then, go back and highlight all passive voice phrases; for example, "is," "was," "has," "have," "be," "are," etc. Find ways to replace these phrases with active verbs or by rewriting the entire sentence. Doing this exercise will absolutely help you eliminate those pesky passive voice sentences. So much so that you'll find yourself editing out passive voice phrases before you even put it down on your Word document.
Shorter Sentences
Alternating sentence length adds variety and holds your readers' attention. "Keep your sentences short. A lot of people end up having bad writing skills due to run-on. I learned to write a simple and short sentence, then add in the adjectives and details needed. For example: The cat sat. The black cat cleverly sat (doing what?). The black cat cleverly sat staring at me. The black cat sat watching me like its prey. Eventually, I didn't have to go step by step!" said Kulak. Sometimes this involves throwing out generic sentences in favor of important information. "I think when we are writing we look at every sources' quote or every piece of gathered information and try to incorporate every single part of it. I've challenged myself to pick one 'stand out' thing that would still make the story come together," College Magazine writer Kristin Bausch said. Optimizing your writing means encompassing a diverse structure of sentences. Stick to the point and edit out unnecessary fluff.
Show Vs. Tell
What's telling versus showing? It looks a lot like this: "At this park you'll see some deer and rabbits running by" versus, "Witness a stray rabbit dart by (he's late for a very important date) while deer graze on the surrounding grass." How does that sound? Much better. "Over the past few years, I have improved a lot on my show vs. tell writing. I realized what sentences are generic, what are clichés and what can be found in any article from any writer in any publication. I notice where I can get specific, make references to pop culture or something newsworthy and paint the picture to the audience," Hurd said. Being a great writer means actively describing a scenario so that your readers can experience it. Often times this means switching common verbs for unique verbs like hurl, pitch or fling instead of throw. Add in adjectives and nouns that paint a picture for the reader. Last but not least, toss in sensory details (touch, taste, smell, sound and sight) that transport the reader to the event. Harness and express your creativity. Readers love out-of-the-box, off-the-wall storytelling.
Personal Voice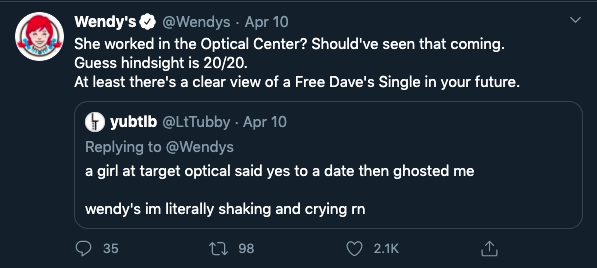 When writing, let your personality shine through. Maintain a relatable and conversational tone. After all, you're human too–I hope. "Think of what makes you special and different and write about it. The content that gets you noticed is the out-of-the-box stories that no one has heard before. Always add elements of your personal voice into your writing so readers can differentiate your work versus any other writers," Hurd said. Whoever writes for Wendy's Twitter feed exemplifies personal voice writing. Outshine those other competitors by bringing your experiences to the table via your language, emotion and tone. "I learned that I shouldn't be afraid to tell my own stories and share my own experiences as well. I have definitely adopted a more personal and conversational writing tone from that," Bausch said. Not only do you connect with your readers on a personal level, but you also catch their attention. They will keep coming back to read more. Release your inner Wendy's.