We all recognize the stereotypes. In most movies, aspiring singer-songwriters uproot their entire lives, forgo college, move to L.A. and start crooning in a coffeehouse. On the other end of the spectrum, biology majors become doctors while psychology majors become psychologists, right? Of course not­—take electronic band The New Division's lead singer and vocalist, 29-year-old John Kunkel, for instance.
He started out with a strong musical background. "I think I wrote my first songs when I was about 13, and it's always just been a passion of mine to write music again, to be able to sing," he said.
That didn't mean college wasn't an option. With a double major in political science and philosophy and a Master's in Public Administration, Kunkel proves the "traditional" route to becoming a musician is nothing more than a cliché. "I pretty much had plans to go to college since I was pretty young," he said. "It was something that I kind of had in mind…that I was going to do."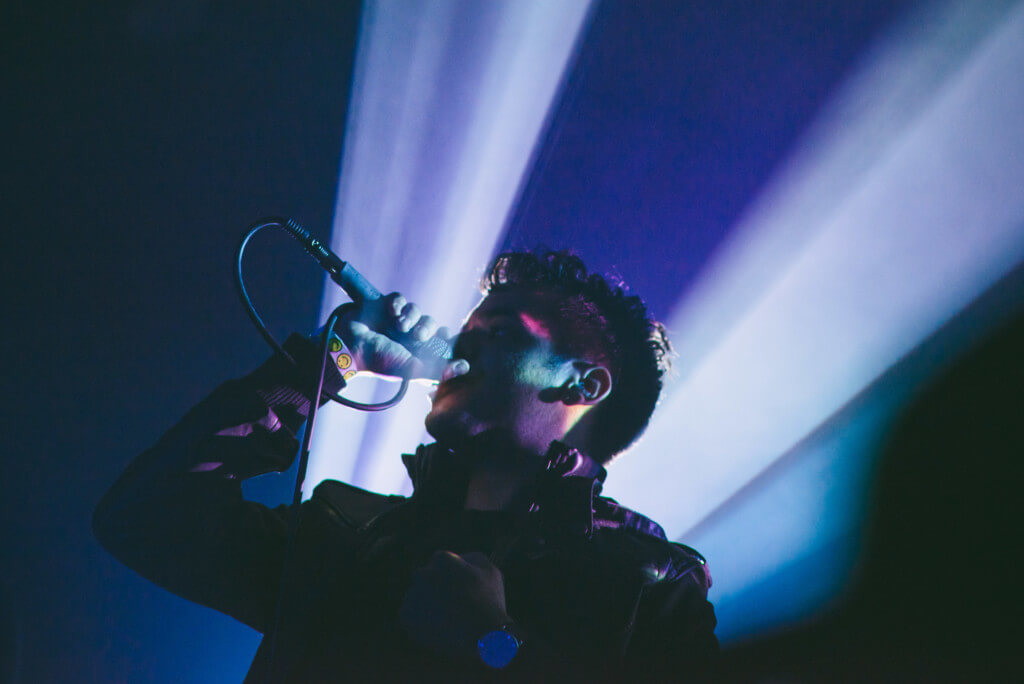 You normally don't think of political science or philosophy with music, as Kunkel mentioned. "I wouldn't necessarily say that there was a huge connection between what I was studying and what I was writing in terms of music," he said. But it worked out pretty well. "There'd be times where I'd be studying and I'd just stop because I'd get an idea for a song, and so I would just go directly to my computer and kind of write stuff for my guitar… [I] was working several jobs at the time, but any free time that I had I tried to dedicate as much as I could to music."
Talk about following your passion. His dual interests and time at California Baptist University in Riverside, California, actually paved the way for The New Division. Kunkel met the band's keyboardist Michael Janz during his freshman year of college. "[We] kind of started the band together… [We] eventually met the other band members through shows and through friends," said Kunkel. "But originally it all started actually in college, so that's pretty much the basic root of it."
During his freshman year, Kunkel dedicated a lot of his time in his dorm studying and working on music. "Around my second year was when I started meeting other people that were interested in the kind of music that I wanted to make, and that's how the band kind of formed," said Kunkel.
You can tell it all worked out perfectly. Listen to a few minutes of one of their 80s-esque songs like "Vicious or Gemini" to hear for yourself. "A lot of the stuff that we do kind of sounds similar to a lot of bands from the 80's, like Depeche Mode, New Order, Joy Division, and so it's along the lines of like that new wave era. It's kind of like music from the 80s, with like an updated sound and a lot of synth and a lot of electronic sounding stuff."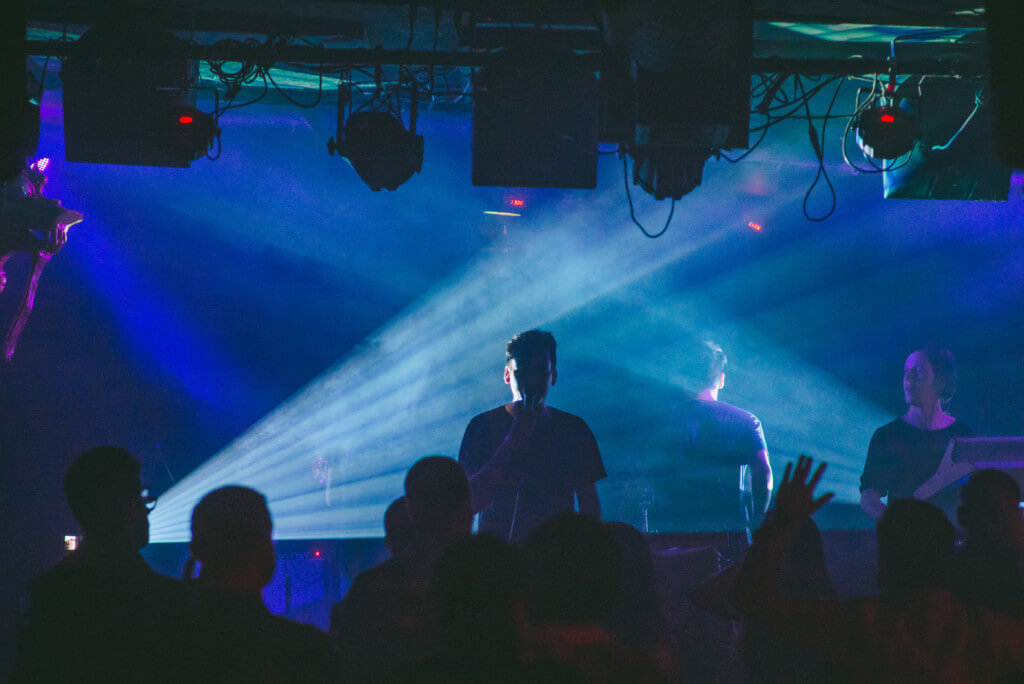 In other words? If you're a fan of anything neo-new wave or from the 80s, you'll love The New Division. "Pretty much anything from the 80s is something that I'm always listening to… I'm always finding inspiration from [that] just because of the sounds and the chord progressions and the production that they were using back then. It's just all really influential to me." Besides that Kunkel also listened to the Beatles, Oasis, Radiohead and other bands from England growing up.
The New Division is also self-managed, primarily by Kunkel. "We're not like signed to a label. It's pretty much up to me to kind of manage all that kind of stuff for the most part… [Aside] from writing music there's still a lot of stuff that has to get done, which I pretty much take care of."
In other words? You don't need to follow that mainstream route to make it in music. The New Division proves you don't need a big-shot producer, you can call your own shots. "It's definitely a lot nicer in terms of giving yourself time to be able to release stuff on your own terms. You also [have] creative control, [you don't] have to have a split with your sales, so there's a lot of advantages to being completely independent," he said.
Can't get enough of The New Division after binge-listening to all of their music on Spotify? They're writing another album right now. Even cooler? They plan to tour the U.S. in September and then Europe in October. Check out the dates on their Facebook page.
As cliché as it sounds, Kunkel is living proof that you should do whatever the hell you love. Follow your passion and see where it takes you. Maybe someday you'll have your very own band, TV show or world-renowned gallery. Who knows?
Photos via Johann Arteaga Ramos and Andrew Zhou with permission by John Kunkel