I am a 79-year-old barber, still working because it keeps me young.
My wife and I love Sundays. They represent faith, family, food. Our Sunday ritual rarely changes; we wake up for fresh coffee, head over to the church for twelve o'clock mass at St. Mary's (I'm an usher), then return home to eat a delectable meal, followed by a soccer game. Truthfully, when I watch the games, I feel like a part of the team. I curse the refs, embrace the surge of energy when someone scores a goal, dread the bitter defeat during a loss. It's a part of who I am.
Aside from my dedication to soccer, I make God a priority in my life. My wife does the same. My faith reminds me of all my blessings, urging me to be better, do better and perpetuate a cycle of kindness. Occasionally we will invite our three sons, their wives and the four grandkids to join us in my wife's culinary brilliance, but the pandemic lowered those visits to a sad minimum.
Today, excitement fills our household as we await a visit from our eldest granddaughter. In preparation, my wife brings out the big guns: spinach salad with oil, vinegar and pan-seared honey with walnuts, anelletti al forno (our granddaughter's favorite), and pork chops with peaches. While she preps the meal, I drive to the bakery on 86th street for a fresh Italian loaf of bread. A meal is never complete without soft bread to accompany it.
I cruise my grey Honda down the streets of Brooklyn, the new car smell flooding my lungs. As a child, I never thought I would sit in such a vehicle, let alone own one. Things were different back then, over there. I often reflect on my childhood, the simplicity of life, the hardships, the joys. Without my upbringing, I wouldn't be the man I am today. My simple past taught me to appreciate everything, every moment.
I return to the house to find my wife and granddaughter sitting at the table, chatting over chocolate chip cookies they probably found in the infamous cookie jar. I don't mind. I know they didn't spoil their appetites. I notice my wife left me half a cookie to enjoy after eating our early dinner. My granddaughter comments on our tablecloth, noting how it adds a bright splash of color to the room filled with browns and beiges. Her smile confirms her excitement to be here.
"Grandpa," she says inquisitively, "I recently read an anthology of migration literature, where the narrators told stories about their voluntary or involuntary migration from their home countries. I know you moved here when you were 14, but I don't think I ever asked about what your life was like before that."
I take a deep breath. Suddenly, my entire childhood flashes before my eyes. I feel the hot Bari sun on my skin, smell the Genzano air, hear my mother's voice calling me inside for supper. I remember the low-rise buildings and abandoned homes in the old part of town, with the cracked buildings from the earthquake shocks. Paese vecchio. It was the late 40s.
Every so often, I mention Italy in passing conversations with my family. My sons know everything, but I realize that my grandchildren know little to nothing about my experiences. It's about time I tell them my story.
"Sweetheart, we were so poor. Genzano, my town, profited on agriculture, as many people did in the south. Some grew wheat for business. We owned a small grocery store. I spent most of my time working there to support my parents. I am one of four, so I helped wherever I could. We didn't have too much food, but it was enough to feed all of us. We sold mortadella, salami and sugar. Sugar was the most important product we sold. Because of its high price, it was a very big deal that we even had it.
My cousins lived on a farm where my father occasionally worked. They had a lot more money than us, my cousins, because they took care of cows for milk. Even though they had more money than us, my cousin would say, 'I'm going over there. They have sugar.' We also lived, in the grocery store, mind you. Our living quarters were in the back of the store, we had a kitchen and a bedroom where the six of us slept. My mother and father, two brothers and sister.
When I was born, my father fought in World War II, stationed near Rome. After that, he never ate rice again. My family owned a horse before the war, but they eventually sold it because the money was tight."
My granddaughter remains wholly engaged in the story while she chews on the fresh bread with a thin slice of prosciutto.
"For fun, we used to play soccer," I say as I pour her a glass of ice water. The ice cubs clink as they collide with the side of the glass.
"Where would you and your friends go?" she asks with a cheek full of food. I laugh again; she thinks we possessed the amenity of the same grassy soccer fields she played on as a child.
"We kicked the ball, if you could call it that, on the long sidewalks in front of our homes. Things were so bad that we couldn't even afford to buy a soccer ball. So, us kids in town, we decided to get creative. We gathered all the rags we could find, and put tape around the rags to form a ball. That thing was so heavy it killed our feet." I laugh, remembering my friends back home, the endless hours of fun we shared. "Once in a while, when we played local teams, then we had the opportunity to use a soccer ball. Eleven kids usually played on each team—even the adults engaged in soccer games for fun. The teachers and professors would form teams and invite the townspeople to watch them on Sundays. They even competed against people from other towns." Sundays.
"What about school? Here there's a school on almost every block," she stated. It delights me to know that she seems eager to hear more.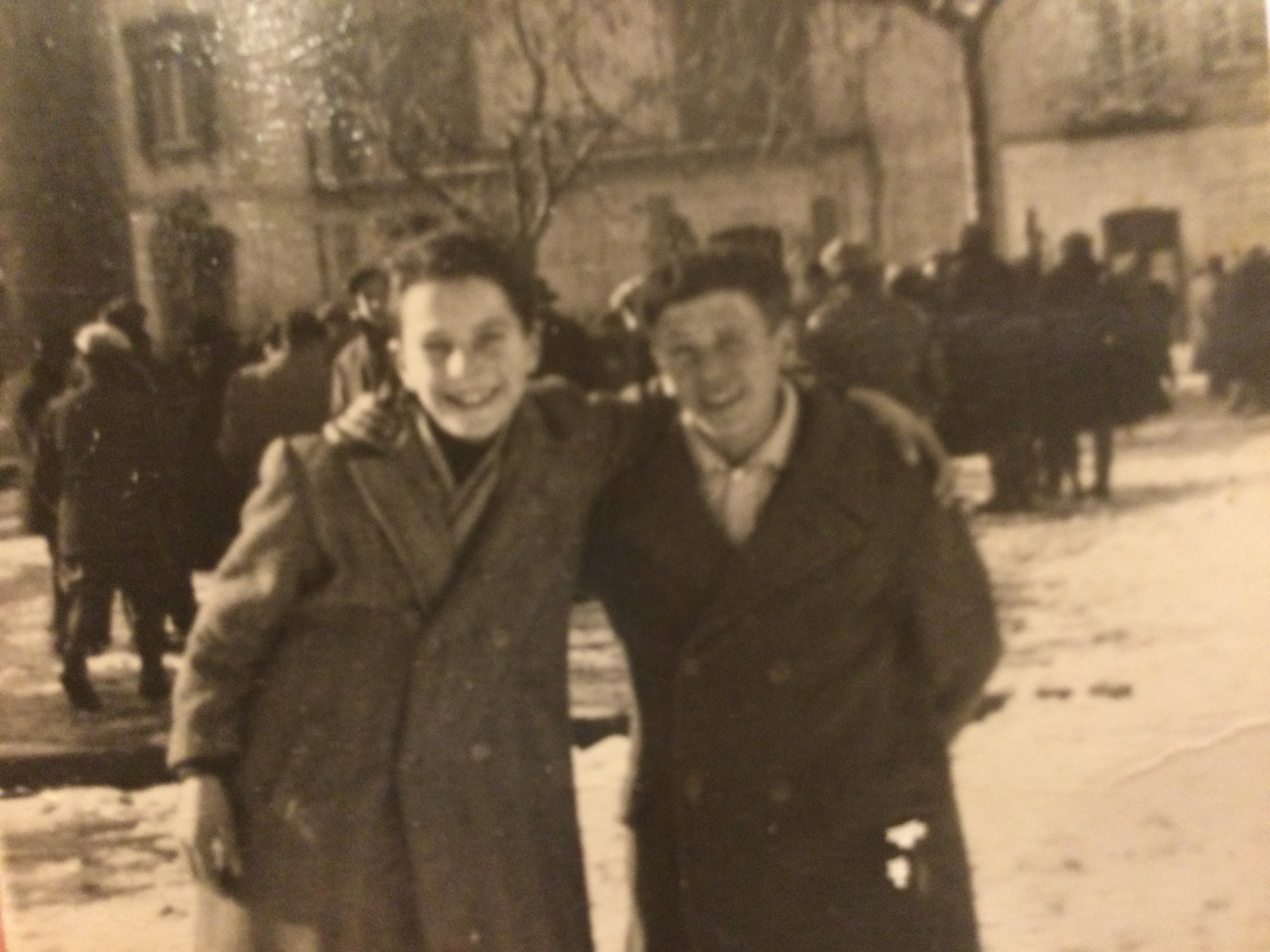 "We only had one school in town. I attended a public school that only consisted of the younger grades. The last level of schooling I completed in Italy was the 6th grade. The school system operated differently back then, so sometimes I went to school in the morning, and other times I went to school in the afternoon. Even though there was only one school, so many churches stood in town. At five years old, I became an altar boy at the small, stone church next door where the nuns lived."
"Incredible," she exclaimed. "Did you and your older brother hang out with each other a lot?"
"My older brother and I were close in age but surrounded ourselves with a different circle of friends." He lives in Florida now; I should give him a call later. "But everyone in the town remained very close-knit because of its small size. My younger brother and sister were babies." I stop to remember a fond summer memory, our summer vacation.
"As I got older, I don't remember my specific age, maybe 7 or 8, my older brother and I went on vacation to my mother's sister's town. We stayed there the whole summer. My aunt didn't own the land, but she grew the most beautiful orange trees. I still remember the strong, citrusy aroma of the fresh-picked oranges. She cultivated the land and made a profit. Kind of like a 'rent-a-land.'"
We all laugh at my description. Before I continue with the story, I assist my wife in filling the bowls with hefty portions of pasta. My granddaughter offers a hand, but we don't let her do a thing.
"In the summertime, you know what people used to do? They wore short-shorts and no shoes, except for me. I always wore my shoes. Everyone owned one pair to wear the entire year. If a hole started forming at the bottom of the shoe, or if your toe began to peek out of the top, you quickly patched it up and kept moving forward. We all lived within the same means. Some were richer than others, but nothing like you see over here. Many people who came to the store didn't have enough money to buy the food, so we kept people on credit. Unfortunately for us, we were at the losing end of that bargain. Sometimes we traded goods, but other times people moved onto different stores because they were too embarrassed to come back to us. I remember running into those customers in the street, they wouldn't look me in the eyes. They never came back because they couldn't pay us back. What could we do?"
My story ends on a somber note, and the air in the room shifts. I decide not to go on. We've covered a lot of ground.
"Everything changed in America. I'll save that story for another day."
"I can't wait to hear it," she smiles brightly. She reaches for the last piece of bread in the basket to dip in the lingering sauce splattered across her plate. I don't think any of us realize how much time passed because our dishes are empty by the time I finish speaking.
"I hope you saved some room for dessert. I baked a coffee cake with sugar and walnuts. Frank, make three cappuccinos, will you?"
I untuck my seat at the head of the table to make my way to the coffee machine. During my short walk, I take in the kitchen's scenery. It's hard to believe that we've inhabited this space for the past 40 years. The kitchen that hosted birthday celebrations and holiday festivities. The kitchen that changed as my sons grew, as my grandchildren continue to grow. Even though I'm not the same little boy in Genzano, I'm glad I was able to relive those moments with my granddaughter and wife in a place that holds so much meaning. Those memories give me pride.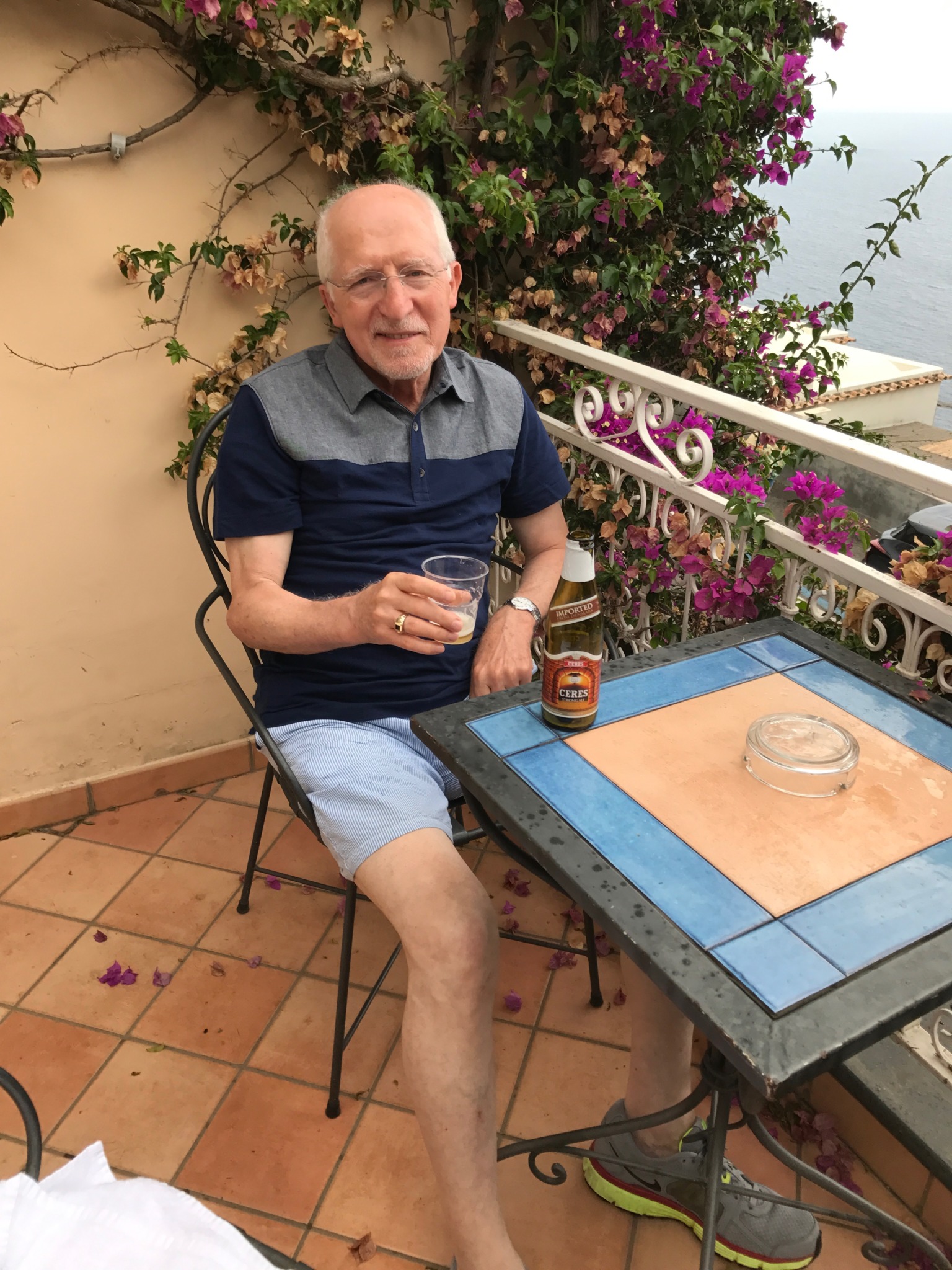 I am a 79-year-old barber, still working because it keeps me young. At birth, I was Francesco, but here in America, they call me Frank.
And this is for my grandchildren.