When they say money can't buy you happiness, I'm going to have to agree. But whoever said money coming from your broke college student's budget couldn't help make your life easier and bring you a teeny bit closer to those coveted "A+" grades? With a pandemic forcing us all to resort to zoom university, now we have some unfamiliar monsters of our own to tackle. Read on to discover these 15 Amazon finds that'll help make your 60-hour zoom weeks more comfortable and your 2020-2021 school year something you can feel proud of.
From a focus on self-care to our social lives, this list has it all.
1. Home Office Lap Desk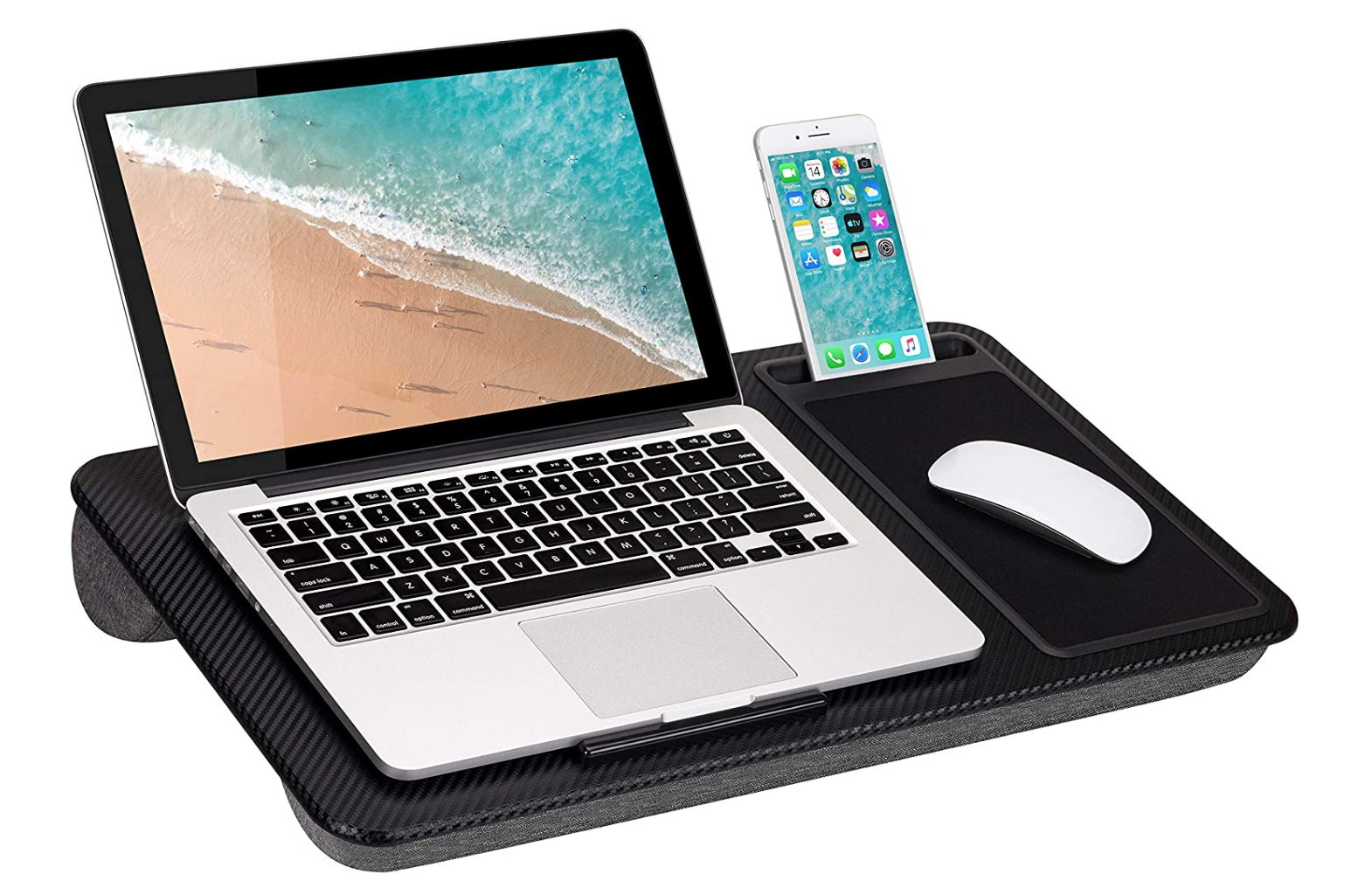 Let's be real- when it comes to a desirable place to set up fort and sign onto our zoom lectures, we usually resort to one of our favorite places in the whole world: our beds. The couch wins a close second and then after that, anything but our desks seems fair game. But setting up our laptops directly on our laps makes for an uncomfortable endeavor marked by burning thighs, numb legs and the occasional risk of electromagnetic radiation killing our fertility (hey, you never know). The savior you never knew you needed, this portable office lap desk proves an online class essential that'll help save your posture and possibly your grades when your professor recognizes you as the only student sitting upright in a class full of bed-slumpers.
2. The Productivity & Five-Minute Journal by Intelligent Change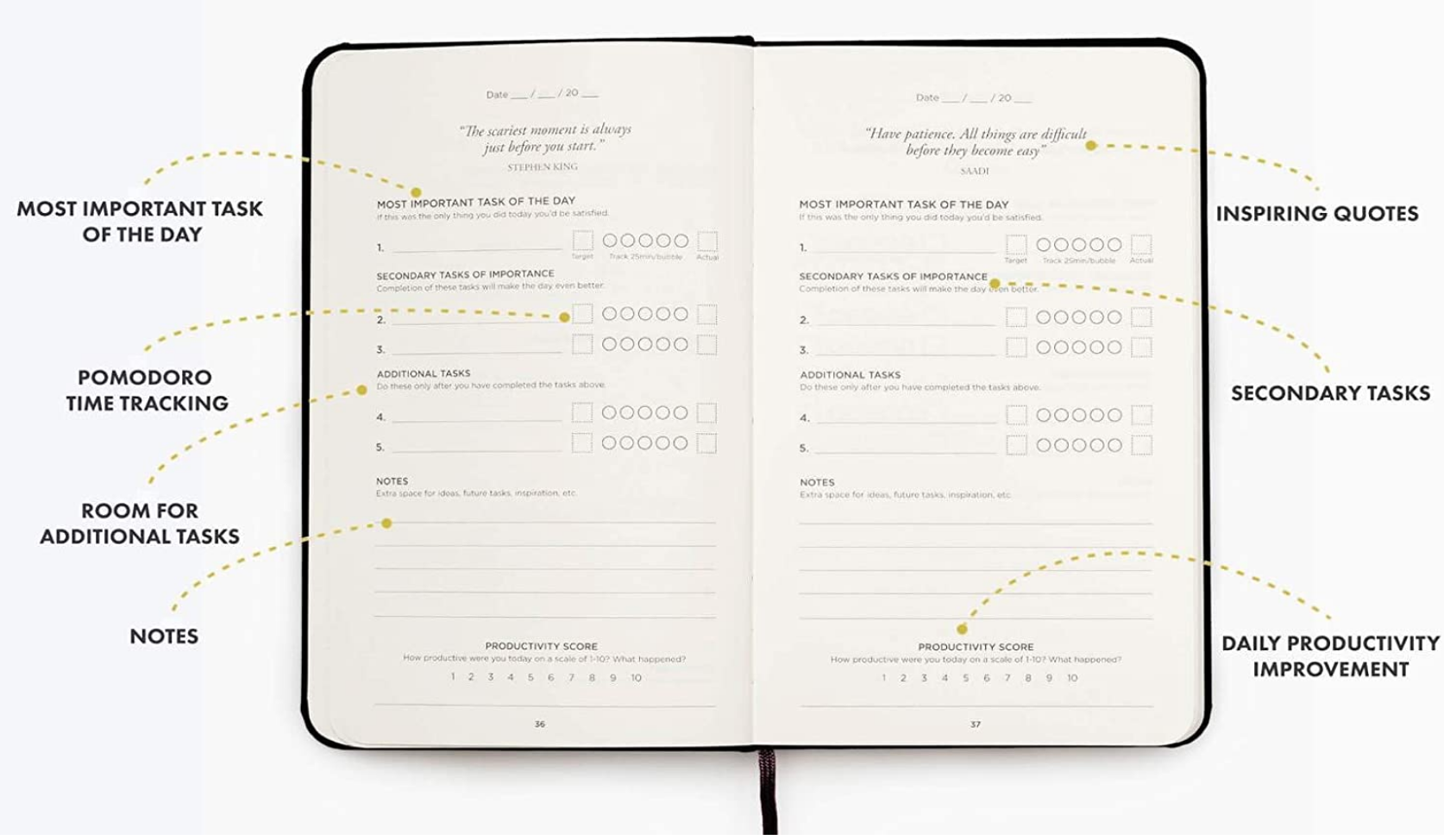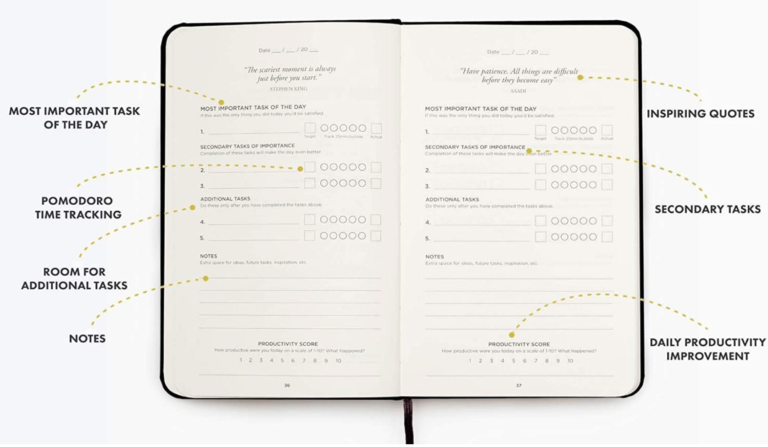 If the word "productivity" gives you wartime memories and feelings of guilt as your deadlines loom over your head while you binge-watch Riverdale, keep reading! I know, I know. After multiple tries at maintaining a yearly or "passion" planner, you feel anything but passion for these tiny books that usually result in failed efforts. However, the Productivity and The Five-Minute Journal by Intelligent Change go hand in hand to help boost your motivation and self-awareness all at the same time. This duo of minimalist notebook offers a simple and straightforward take on enhancing productivity by giving you writing prompts, asking you to list the five most important tasks of the week and seems truly filled with inspirational quotes and the chance to make new commitments each week.
Meanwhile, the Five Minute Journal challenges you to boost your gratitude with daily gratitude and affirmation prompts ."I love using the productivity planner because it helps me narrow down what's most important for me to get done first and what's least important. Sometimes we can get so caught up in our own mind about everything we need to get done, but writing it out according to this style of this planner really did make me more productive," California Polytechnic State University senior Natali Perez said. In a time when the world around us crumbles to pieces, a little gratitude for the things you do have and can control doesn't sound like a bad idea. Invest in these two journals to help make your 2020-2021 school year one you feel proud of.
3. Blue Light Blocking Glasses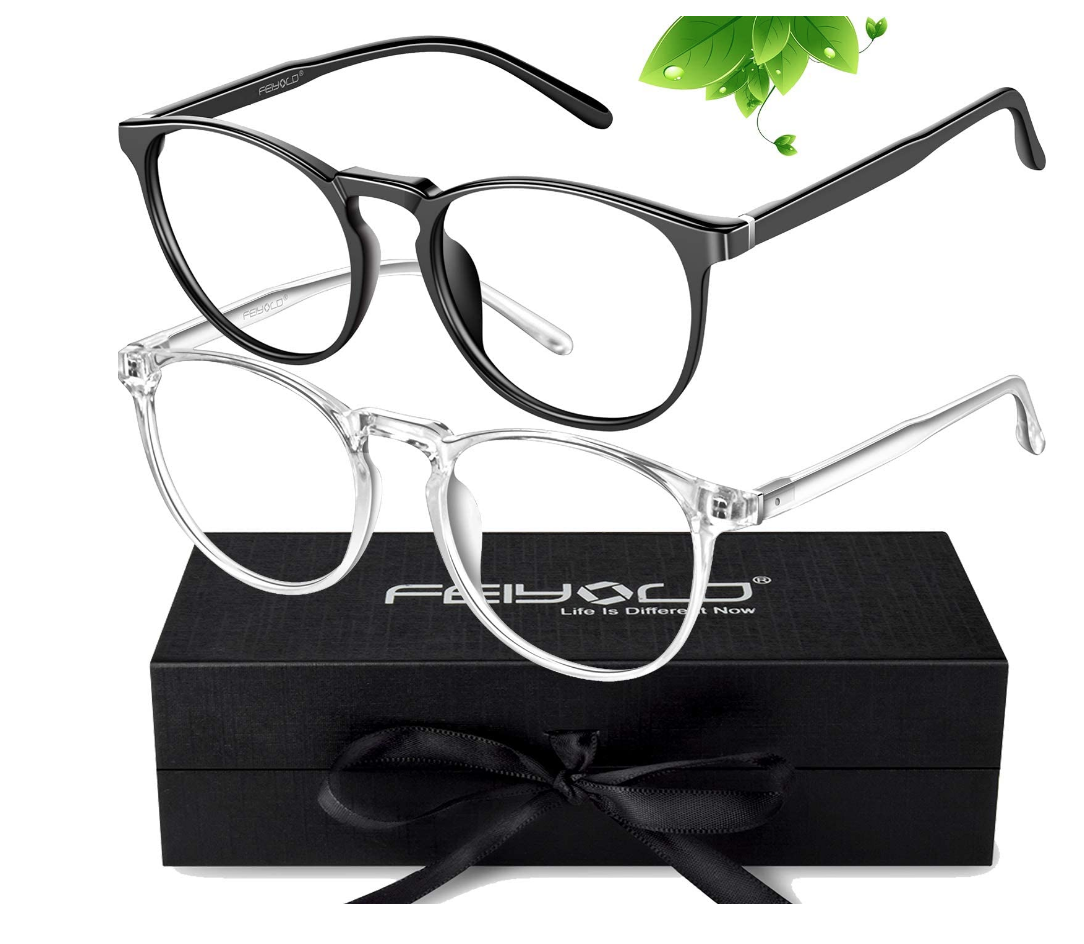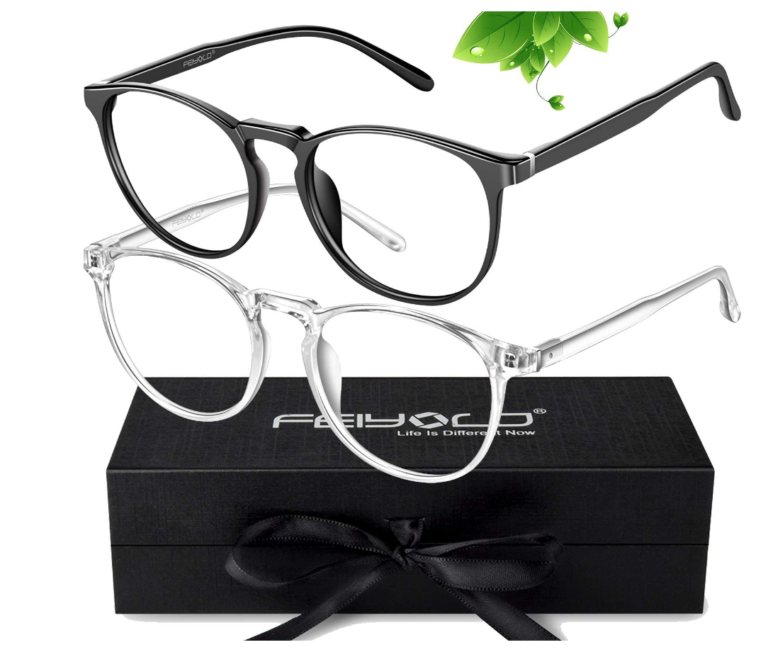 During the pandemic, our days have gone a little like this: wake up, join our morning 2-hour lectures, take a little break by scrolling through our social media accounts, join some more zoom lectures because of education and end the day with our eyes glued to the screen in the name of our Tik-Tok addiction. Now, if you noticed anything at all from this breakdown, you may realize that our eyes spend a significant amount of time just looking at an inanimate screen lasering blue light directly into our eyes. It calls for a recipe for unwanted headaches and eyestrain, potentially leading to long term health problems.
Special glasses, especially ones that block blue light from damaging our eyes, proves an absolute must during a pandemic where we live most of our lives online. "I own a pair and they help me a lot because my eyes don't feel as strained as they used to when I was just staring at the screen with bare eyes. I don't want to have to get real glasses haha for looking at the screen too long," Cerritos College junior Gariela Ramirez said. So just pick out your desired glasses design and pull off that smart working-from-home look!
4. Wireless Charging Doc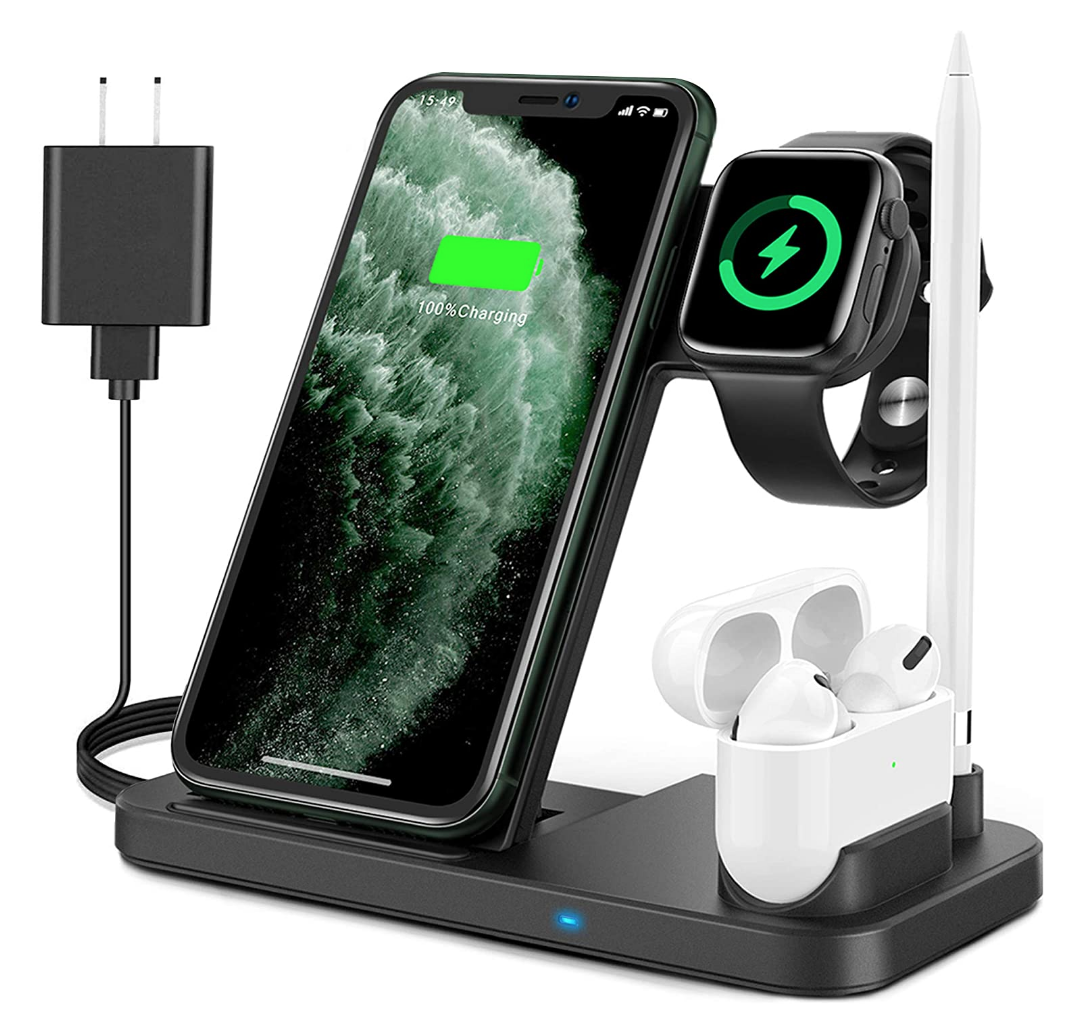 A wireless charging doc that'll hold all your tech essentials and charge them in one place. Need I say more? This pandemic can't compare to an easy walk in the park, man. Not only do we have the responsibility of keeping ourselves emotionally and mentally charged but now, all our technical devices too?! This wireless charging doc that suits both I-Phones and Androids will become your new best friend and provide for all your techy needs with ease. "I would definitely buy this device because it would be convenient to be able to charge all of my devices with one appliance," UCLA graduate Edrian Ochoa said. Imagine a situation where you simultaneously need to access your laptop to submit an assignment, your phone to update your friend on your plans and your ear pods to listen in on the latest zoom lecture. In a time when diseases and educating yourself on whom to vote for makes up the bulk of our problems, make an uncharged device the least of your worries.
5. Gooseneck Kettle

Remember those early morning lectures in those cold AC rooms when all we wanted most was to brew ourselves some coffee and snuggle up cozily in our beds? Now, our dreams of learning about quantum physics or Shakespeare's major plays from our beds actually prove possible, so why not do it right! A sophisticated gooseneck kettle like this one will upgrade your bland morning Zoom lectures to ones where a fresh cup of vanilla coffee or peppermint tea seems literally within arms-reach.
6. The Adventure Challenge Scrapbook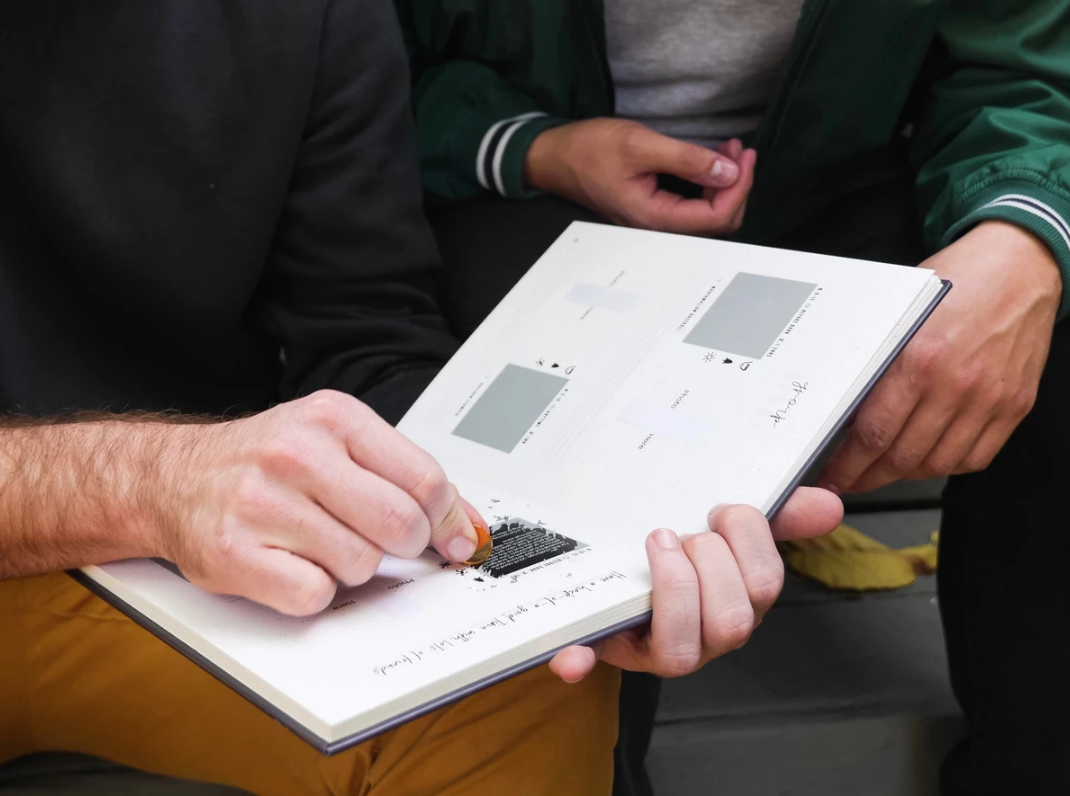 Whether finding yourself back in your hometowns or on campus, I think we all know the struggle of finding something to do when social gatherings and going out remains heavily discouraged. But that doesn't mean we still can't think of creative ways to have fun and make memories, right? The Adventure Challenge gives anyone from couples, families and friend groups a chance to brighten up their normal everyday activities and make it into a challenge to be accomplished. From ideas like having camping trips in the living room, hosting a "texas snowball fight" by filling socks up with flour or helping your friend bake a recipe blindfolded, these challenges truly scream "adventure." At the end of it all, mark your memories by scratching off the challenge in the book, writing down some personal memories and names and taking a polaroid picture. Buy this book now and never utter the words "I'm bored" again.
7. Two-Piece Yoga Set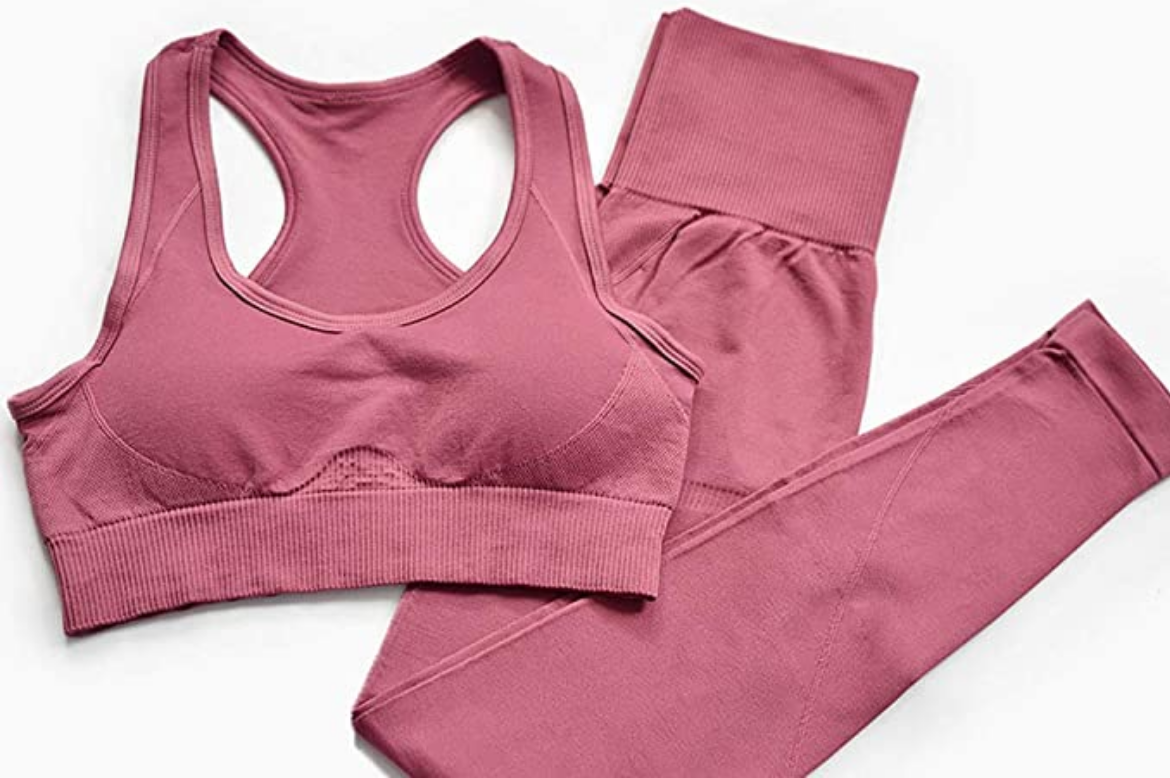 Even when zoom university didn't exist, we all knew that leggings and comfortable pullovers made any college girl's wardrobe at least three days out of the week. A two-piece yoga set will boost your day and upgrade your usual gray sweatpants and mismatched socks into an athletic-looking fit. Your life may not look put together from the inside but on the outside? You look flawless. From over 10 colors to choose from and with long sleeve and short sleeve options, this yoga set will bring that walking-around-on-campus-in-leggings spunk back into your life.
8. Paper Mate Flair Tip Pens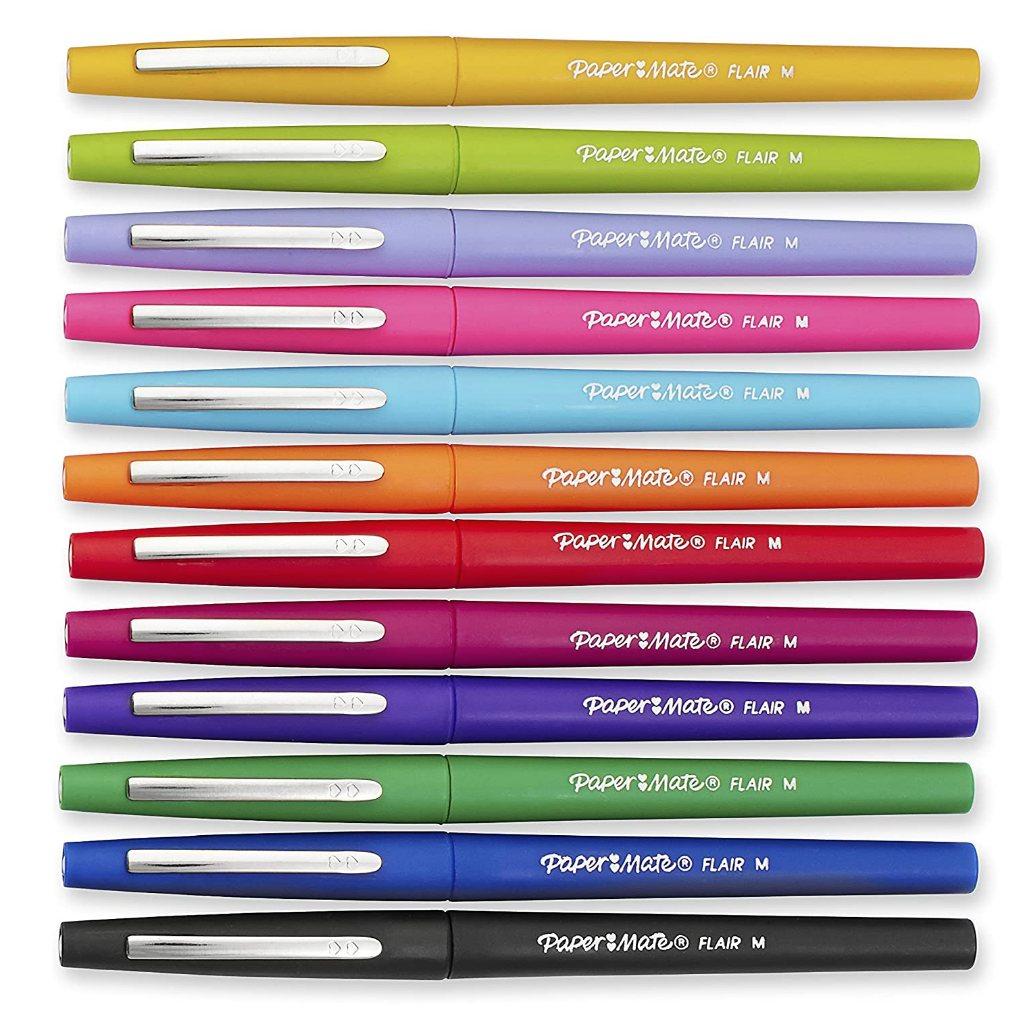 If you identify with me, you know that taking colorless and bland notes will only make the lecture, well…colorless and bland. Papermate's flair felt-tip not only sell at a low price but double as quality pens that you'll keep buying over and over because of how much more fun they make notetaking. Bring some color back into your life and find a way to stay alert and engaged during your zoom by taking color-filled and pretty notes with these magical pens!
9. Hydracy Water Bottle with Time Markers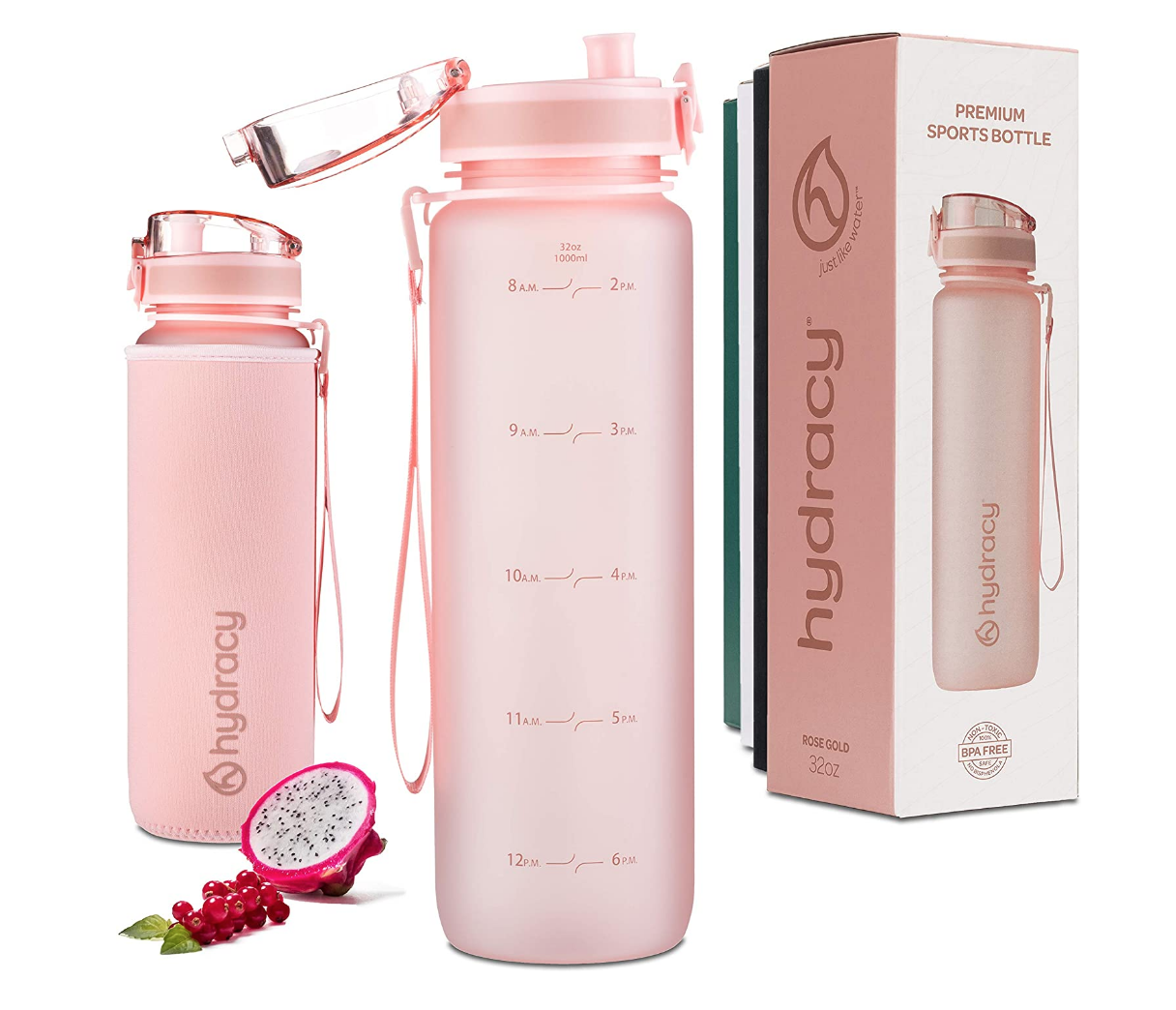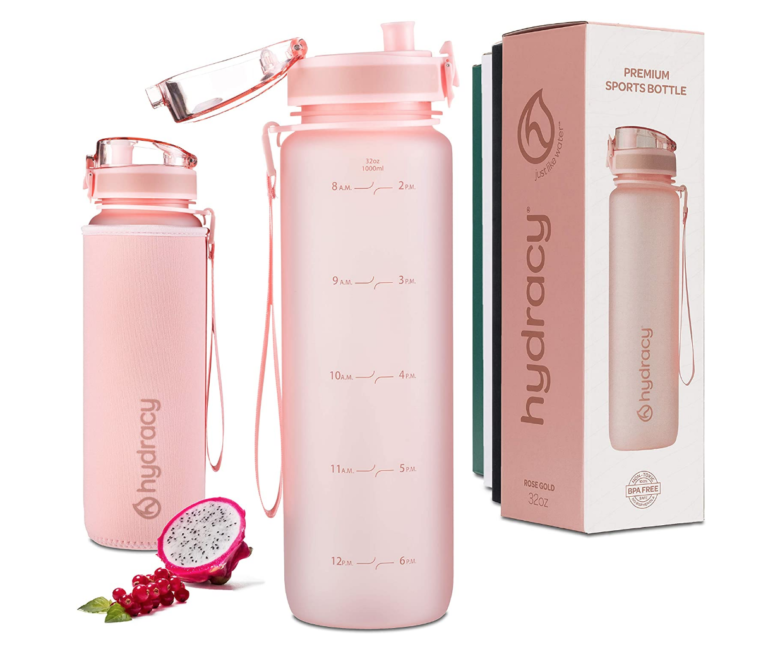 Ahhh Gen-Z.You know us as the generation that organizes protests on tiktoks and signs environmental petitions but feels too shy to tell the waiter that they forgot our French fries. Another thing about us? We forget to keep ourselves hydrated and to drink water and hence constantly run the risk of passing out …oops. Luckily, water bottles like this one make for the perfect companion to any Gen-Zer making their way in the world (or just onto Zoom University). Fill it up at the start of your day and keep it by your side as it reminds you how much water you should drink to keep hydrated. "I cannot tell you how many random headaches and feelings of sickness ultimately point to the fact that I forget to drink water. I think a bottle like this is both nice to look at and could seriously help me stay on top of my water intake," UCLA senior Monica Perez said. Aesthetically pleasing and easy to carry around, let this trusty bottle help you make health your utmost priority while conquering the world this year!
10. White Board Calendar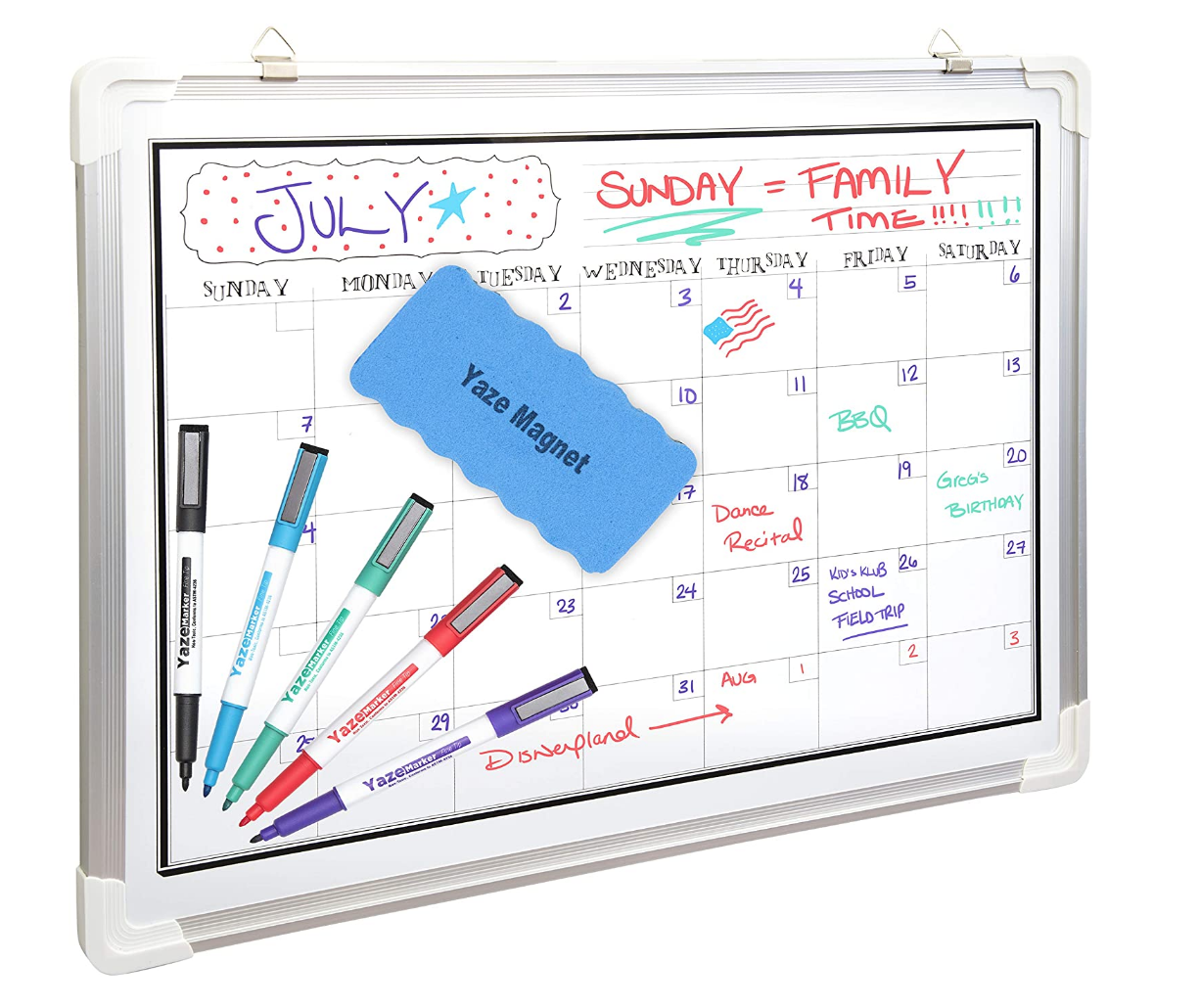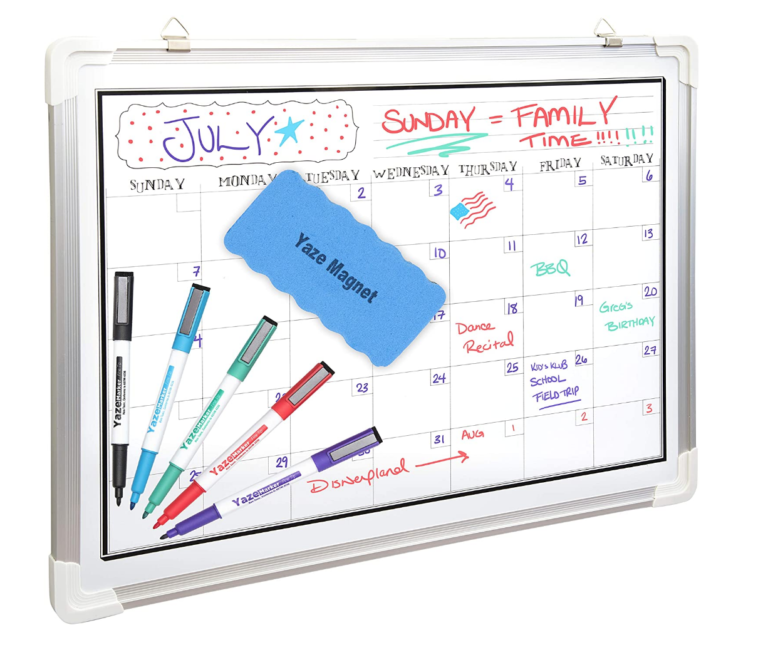 There exist two kinds of people in this world: the kind that absolutely loves planning ahead and will bullet journal their five-year life plan and the kind who wouldn't be caught dead planning out (and following through) the next two hours of their life. Now, don't tell me which end of the spectrum you fall on, but know this: everyone needs a giant dry erase calendar at some point in their lives. "As simple and unnecessary as this calendar seems, it really is a visual way to organize your life and deadlines. You see it every day before leaving your room and that makes it hard to forget the important stuff. Not gonna lie, it's also pretty fun doodling on it and decorating it according to each specific month," Mt. San Antonio College senior Alejandro Lara said. This simple and cheap gadget acts as a major life-changer, offering you a chance to document your life, plans, deadlines all on a single calendar that you'll see every morning. Utilize multiple marker colors to personalize and decorate your board according to each month and never miss another deadline again.
11. "Do Not Disturb" Door Hanger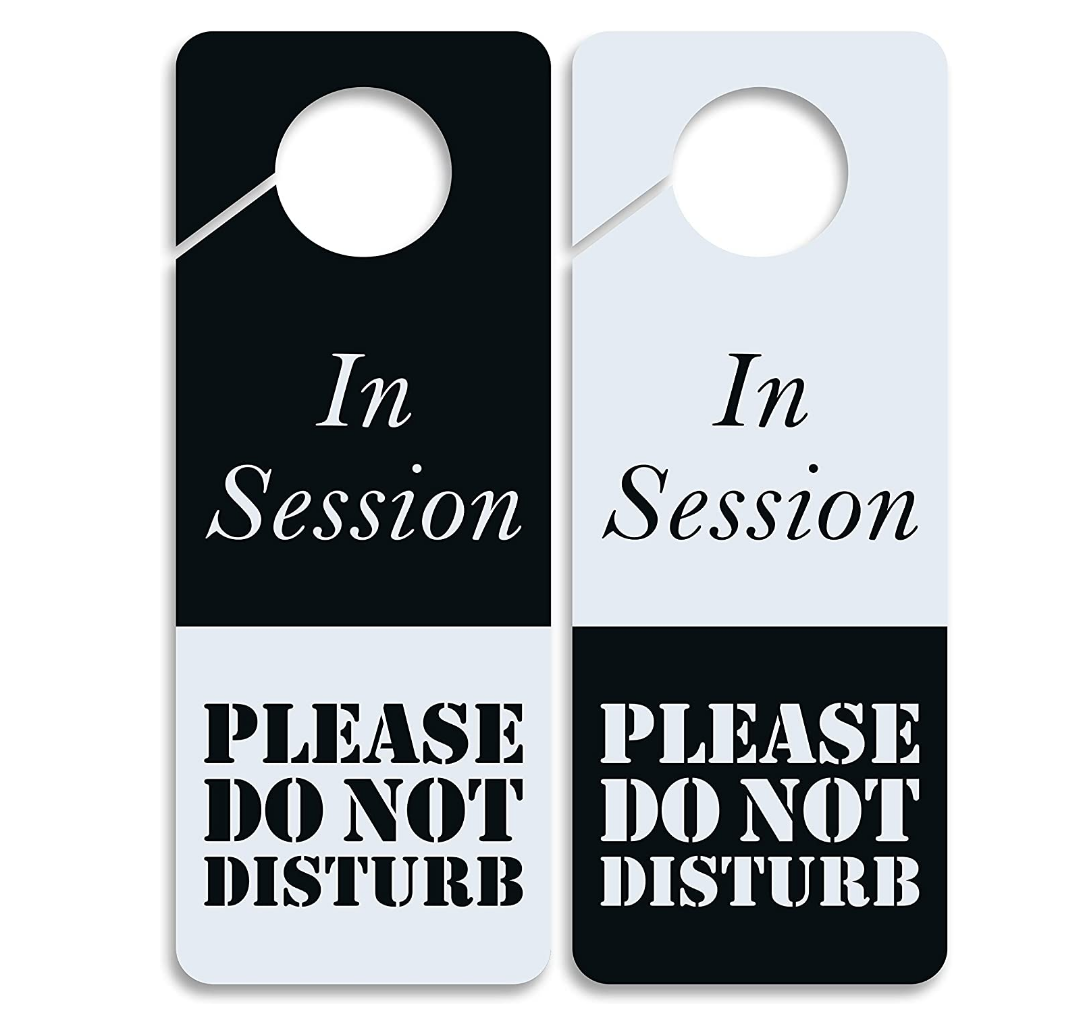 If you live in a busy and loud household like mine, you know the risk of having your mic on during any Zoom session. The sound of little kids crying and screaming or your mom barging in for the 70th time to remind you of your chores will make you second-guess turning on your video and mic. Needless to say, sometimes our families have no courtesy of the fact that Zoom lectures and meetings really do require our utmost attention and time. A "do-not-disturb" sign you can hang on the outside of your door can actually do wonders and can decrease some, if not all, disturbances of younger siblings and intruding mothers on the prowl for someone to interrupt.
12. Picnic Basket Backpack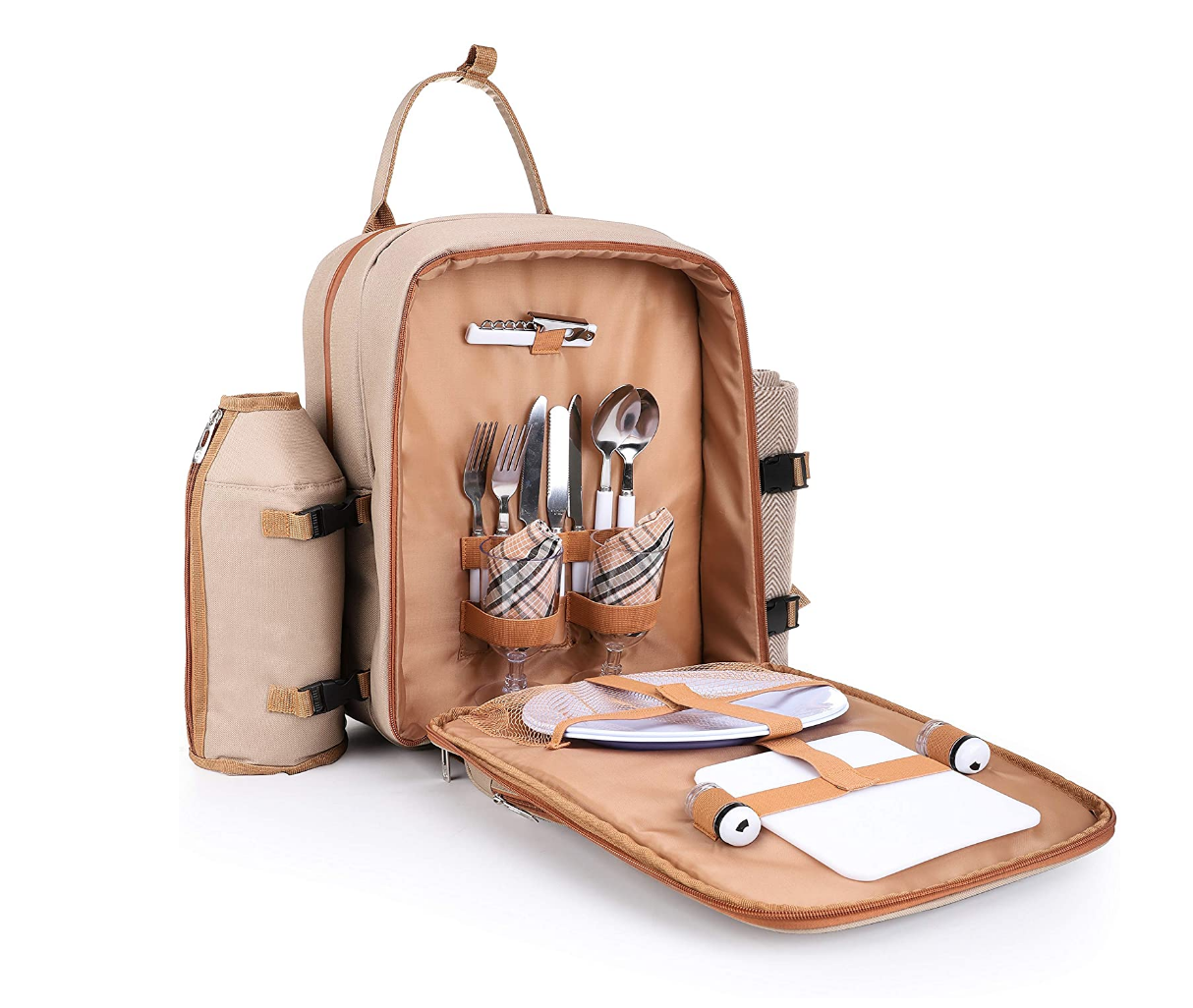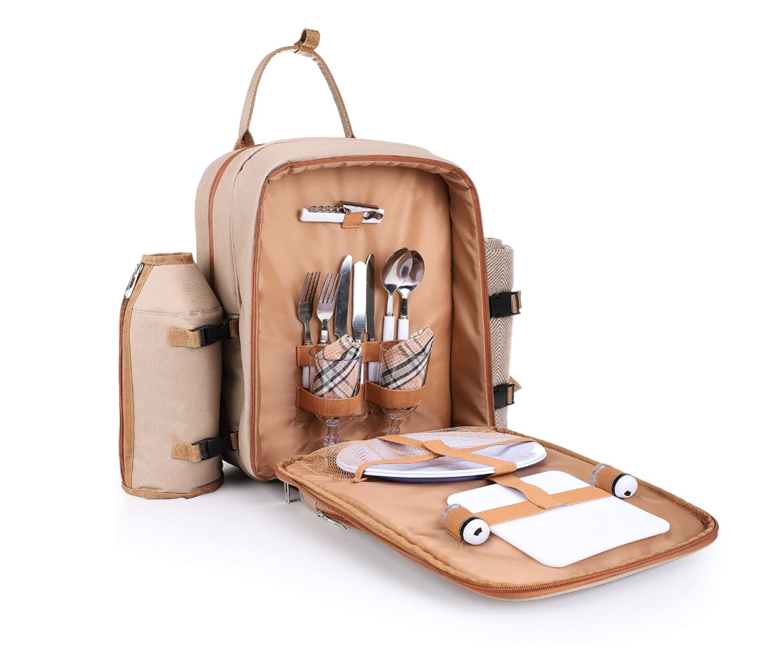 Miss the days on campus when you actually had somewhere to go or would just sit on the grass areas soaking up the sun before your class started? One of the least fulfilling aspects of doing school from home includes the fact that we no longer have anywhere to be, making us feel trapped with cabin fever. But whoever said we had to attend school from home or indoors? Taking your laptop and a prepacked lunch to a nice scenic area outdoors can help you feel productive and just give you another refreshing perspective. This picnic backpack includes a fleece blanket, Tupperware and tableware allowing you to pack up for a productive and relaxing Zoom session outdoors. "I'd buy this because I think I'd use it often, it sounds convenient and it would make it easier to just get out of the house for class," Cal State Long Beach third year Joceline Rodriguez said. Take a break from your usual bed-ridden routine and experience school from the great outdoors…with of course, a facemask and proper social distancing precautions.
13. Kitchen Safe Mini: Time Locking Container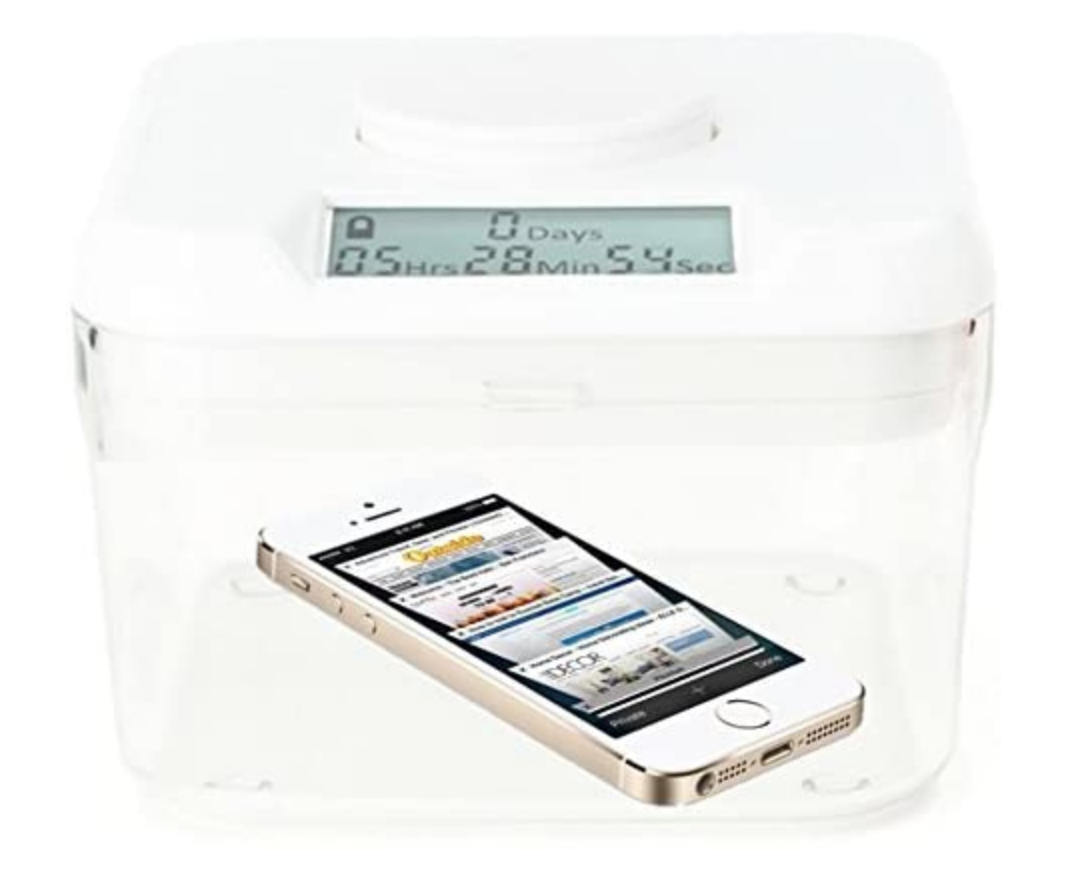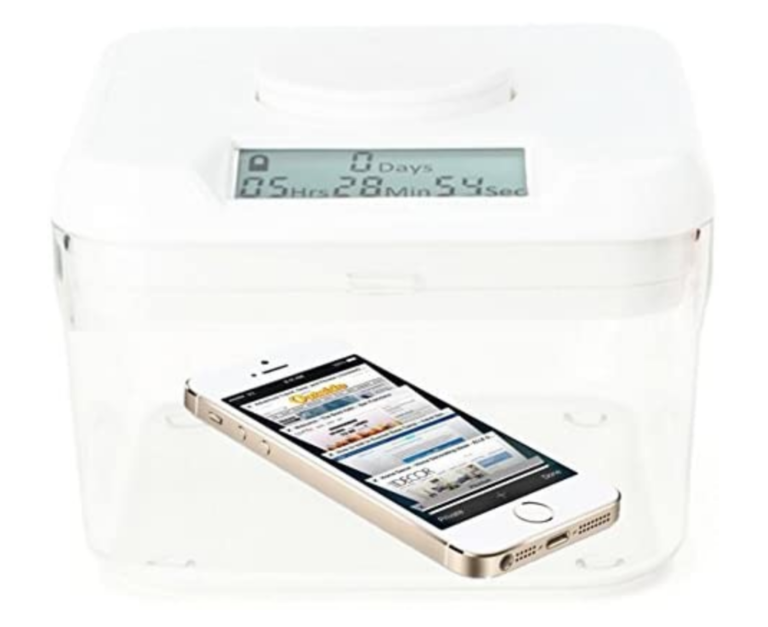 Based on personal experience, I treat my phone like the spawn of Satan and get it as far away from me as possible during times when I absolutely need to get things done. After all, we all know that social media apps and our phones make up the real reason why we just can't focus or get anything done. A Mini Locking container like this one will push you to take that extra step of commitment so you can truly work devoid of all distractions and media. A Shark Tank success, this product allows you to lock away things like your phone, tablets, snacks or even money for a specific amount of time. At the end of it all, unlock your desired objects and reward yourself for working so hard. Now, scroll endlessly and shoot through DMs without the guilt of getting things done hovering over your head.
14. Office Chair Seat Cushion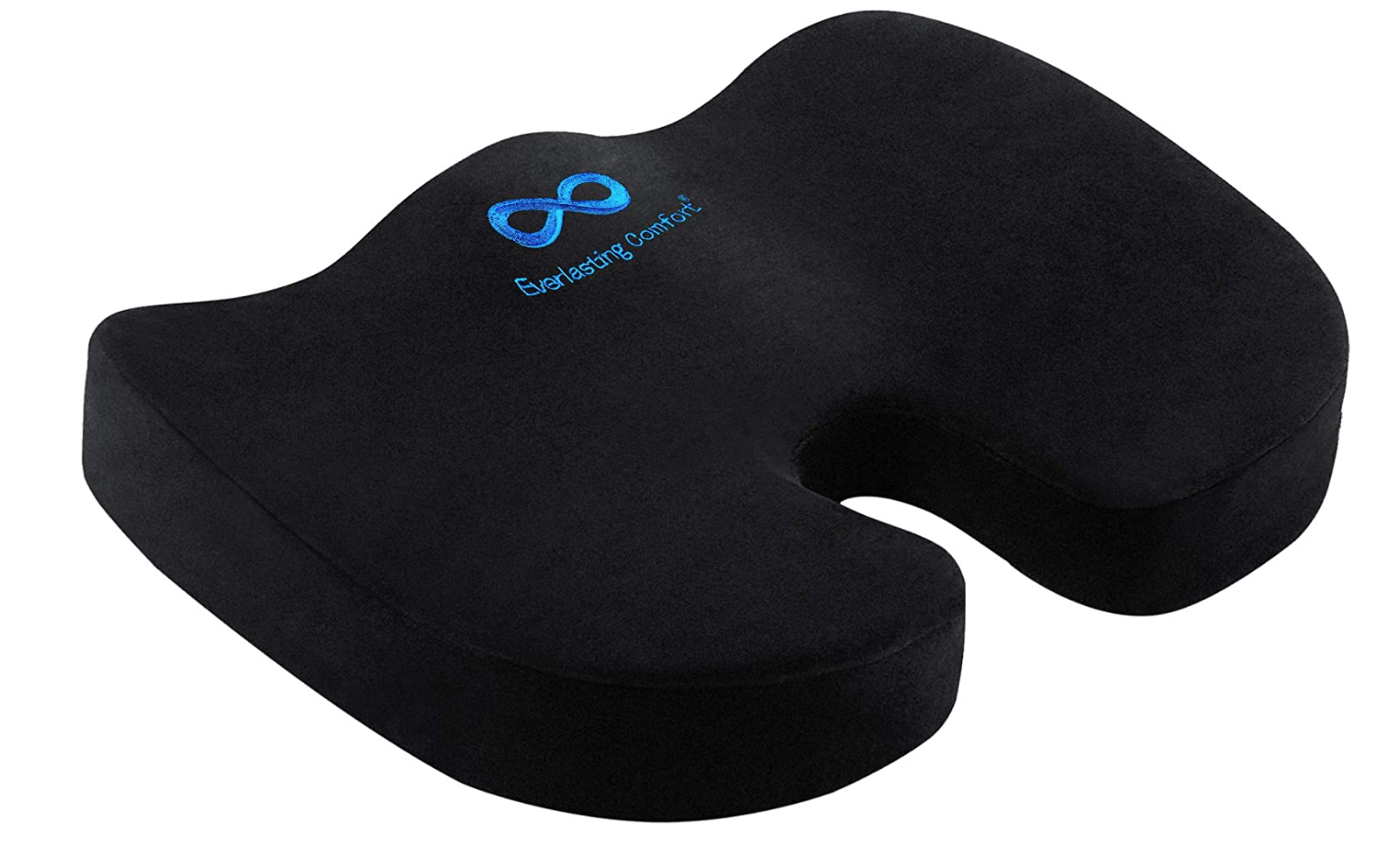 You know, looking back on the progression of my life, I never realized sitting idly on end and looking at a screen would prove a reality for 22-year old me. In fact, I didn't expect that to be my life until I was at least 30. Now, this has become all of our fates. One of our most negatively affected areas includes our backs, so investing in a comfortable cushion to sit on might be one of the best decisions you make this year. This award-winning office chair pillow will take the pain off your tailbone, has a lifetime guarantee and will make your time spent sitting down more comforting and less painful. Just like we spend hours on end investing in the best selfie we took or on the latest phone, investing in a butt pillow might just be the new normal.
15. Desktop Ring Light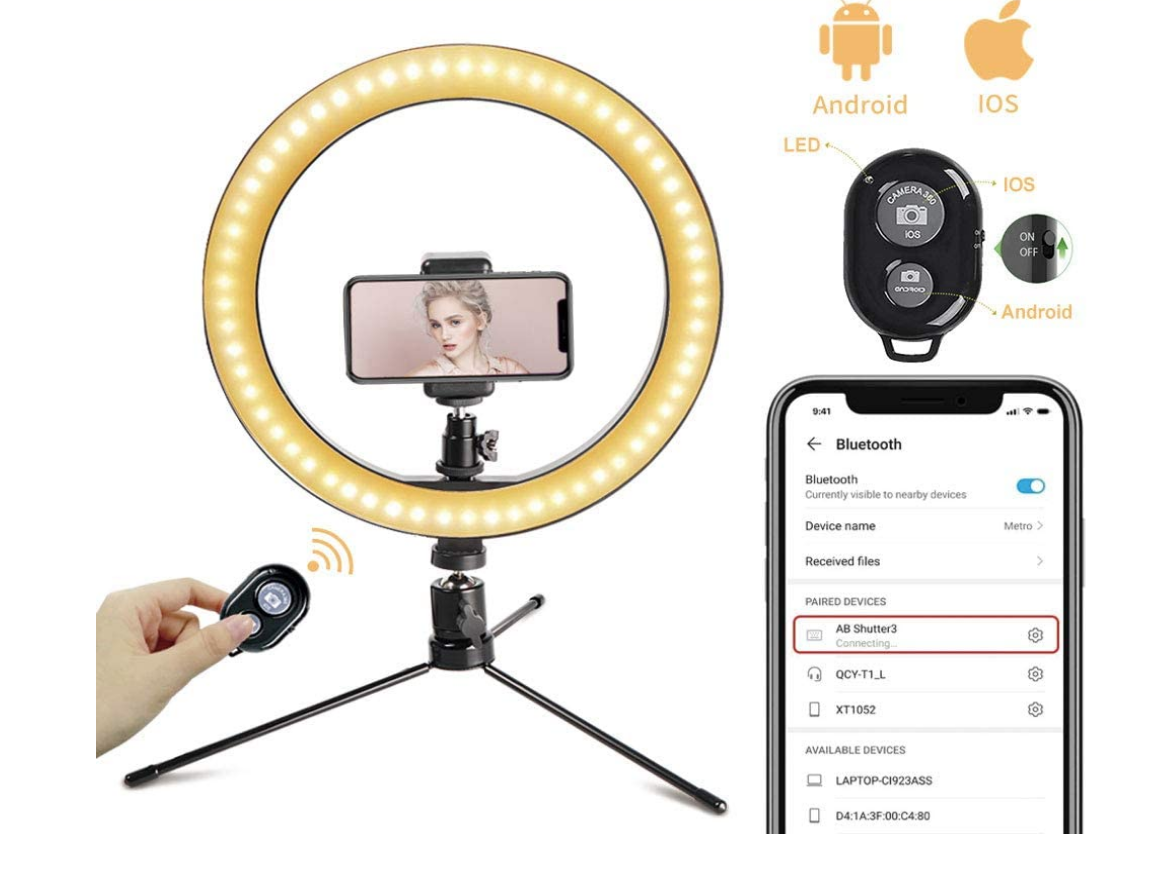 I'd never thought I'd say this, but our days of posing as influencers and internet beauty gurus have finally come. This ring light will amp up your appearance and put to shame all those annoying hacks of turning up our laptops brightness or relocating to the kitchen. Now, enjoy the natural and bright light of a ring light that will make you shine (literally), checking off one less problem as you engage in your daily Zoom shenanigans daily. And it doesn't hurt that you now have an awesome light to use for all your Instagram posts and selfie photoshoots.