Also written by Rebeca Arens.
If there's one phrase that could use a concrete definition, it's business casual. I've spent my entire college career trying to break down where clothes fall on the spectrum between too formal and too easy going. As I began accumulating a professional wardrobe, it became clear it's not so cut and dry. Slacks, panty hose and heels are way more high-maintenance than the leggings I've been wearing to class for four years. Not to worry, if your "b-cas" look starts to fall apart, there's always an easy fix to keep looking polished.
Master the business casual look with these 10 hacks.
1. Get scuffs out of heels with petroleum jelly.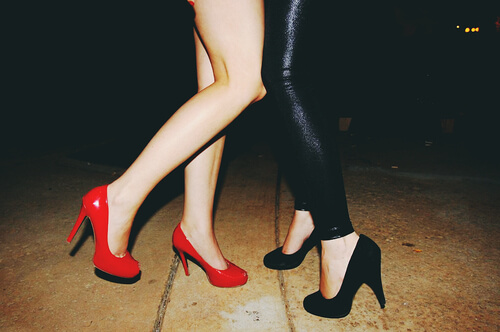 Strutting around the office in heels can mean bumping into a few desks. If you've got scuff marks on your fav nude heels, use a Q-tip to rub petroleum jelly on the marks. Keeping your heels looking brand new will save you the constant trips to Payless for replacements.
2. Stop a run in panty hose with clear nail polish.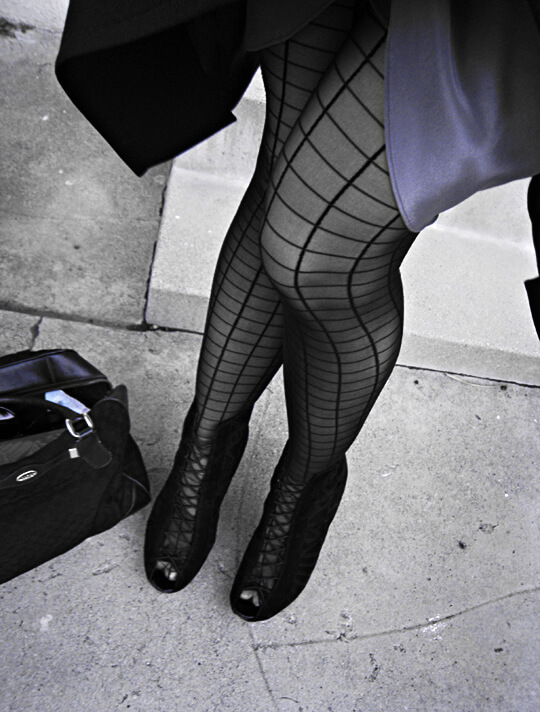 Nothing looks more unkempt than panty hose runs. As soon as you spot any little imperfection, you know the undergarment is doomed. You can stop the hole from growing into a run by dabbing on clear nail polish to act like a seal. Keeping away runs will extend the life of the delicate fabric and your checking account.
3. Use a hair straightener to iron collars.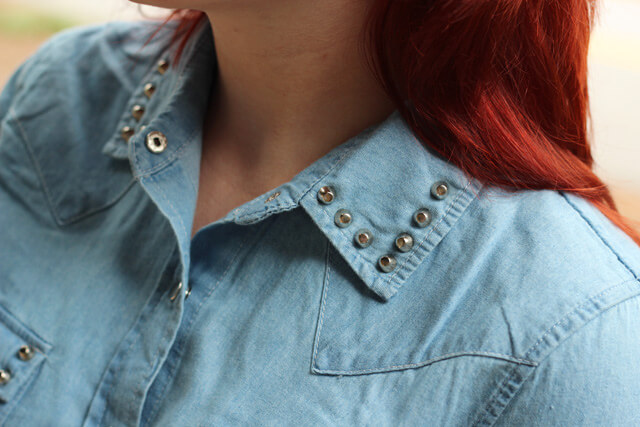 The only person you know that has both an iron and ironing board is your grandmother. With wrinkly collars and no Nana in sight, look to your straightener. Straighteners are just like mini irons that can get a crisp crease up near your collar. No hassle necessary.
4. Close low-cut tops with an earring.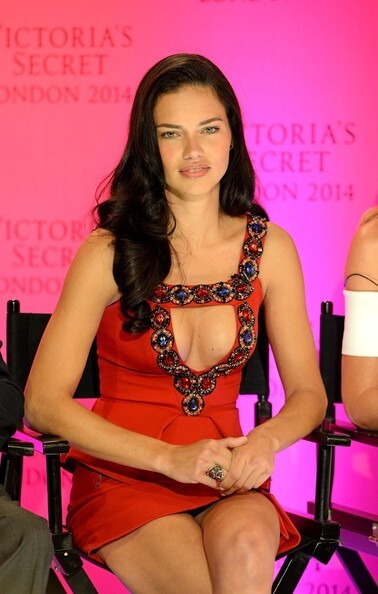 Buying a whole new wardrobe for your internship is a serious downer for your bank account. You may have a few tops that could work, minus the obvious unprofessional cleavage. Clasp a low cut top together with a stud earring. You hide the girls and get a sparkly bonus to your look.
5. Flatten the strings on buttons with clear nail polish.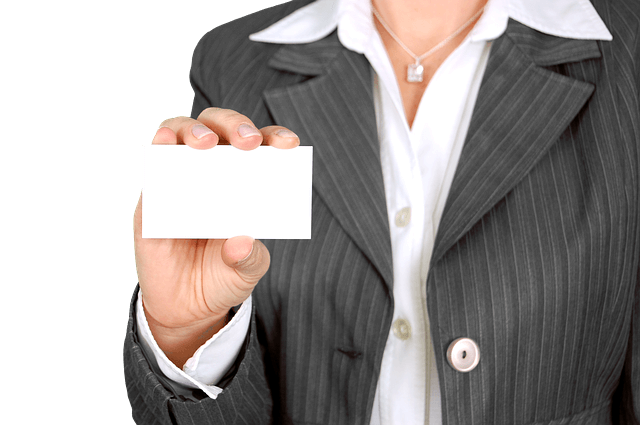 Button down shirts are a classic, but occasionally a huge pain. Strings that sprout from the buttons are too short to cut, yet too risky to pull. Flatten down the pesky fabric by painting over it with clear nail polish. No need to yank the strings and jeopardize unraveling your top in the middle of the office.
6. Make a ponytail professional.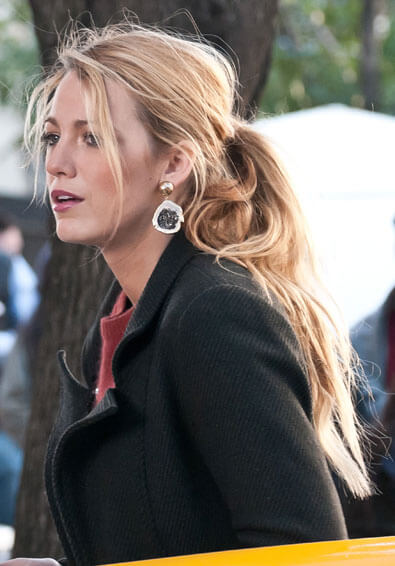 You were running late, it's humid or your hair just wasn't cooperating; all completely valid excuses for rocking the ponytail at work. If you feel a little unprofessional with your hair back, add a few curls to the ponytail after you put it up to make it look salon-worthy. You can embrace the true laziness of a pony while looking like you spent hours getting ready.
7. Put ice cubes in the dryer with wrinkled clothes.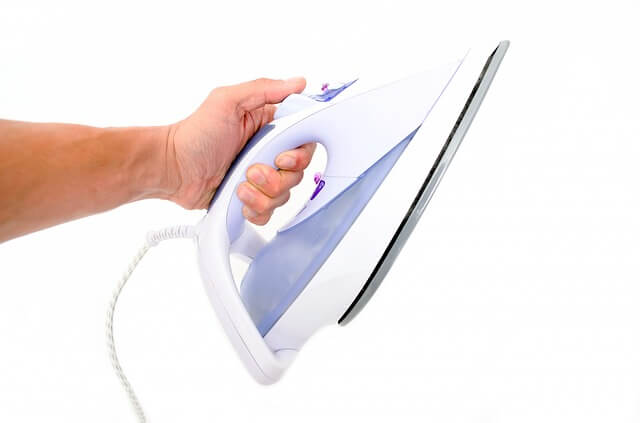 The iron is once again obsolete if you have a couple ice cubes and a dryer. If you need wrinkle-free slacks, the melted ice cubes will create steam to combat all the little creases. Popping clothes in the dryer while you do your makeup can make the difference between looking fresh and polished and fresh out of bed.
8. Put gel deodorant on your feet.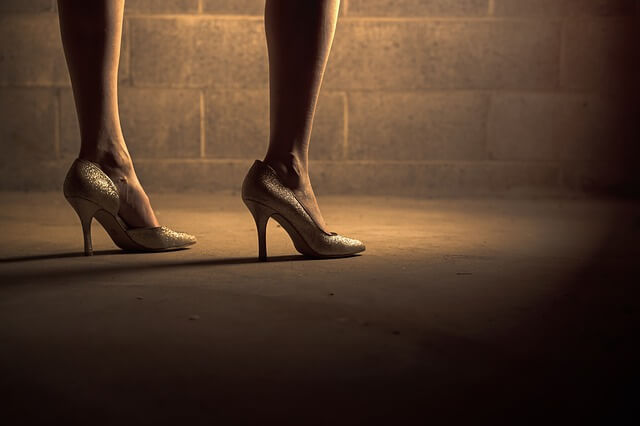 Heels are low key mini torture devices. Your butt may look fabulous, but you have squished toes and broken ankles. Wearing heels all day is bound to result in blisters; putting gel deodorant on your feet prevents the pain. Your toes are free to slide back and forth as you walk from your desk to the copier and back.
9. Use a toothbrush on little hairs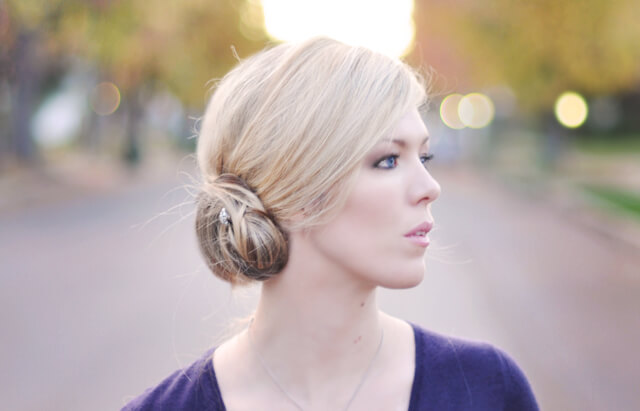 No matter how perfect the bun, the flyaways around your face will escape. Put hairspray on a toothbrush, and then comb the hairs back to keep the constant face-tickling at bay. No more slicking back with your fingers, and no covering your head with hairspray until you get helmet head.
10. Do a quick hem with double sided fabric tape.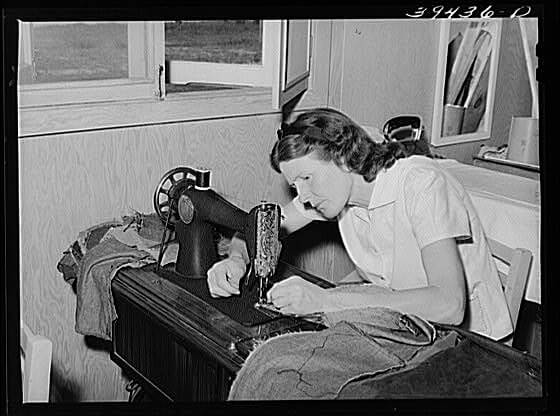 The day I can buy pants at the perfect length will be the same day hell freezes over twice. If you need a quick hem or fix a fallen one, double-sided fabric tape does the trick. Fold your pants up into the leg and tape it up with the double-sided tape. No seamstress, no worries.
You know the hacks, but wait—what even is business casual?
You followed all the steps: polished your resume, practiced interviews and nailed your dream job, whether it's for the summer or for life. You've sorted everything out, from where you're living to the best place for Sunday brunch mimosas. You got this.
And then the email from your hiring manager comes in. "Don't forget— dress code is business casual." You race to your closet, stare at your clothes and realize you don't know what the hell that means. Okay, no big deal. Google to the rescue, right? Except Google can't seem to make up its mind on what's casual and what's formal and now you're just more confused than ever.
SO WHAT IS BUSINESS CASUAL?
In the wide world of professional offices, you'll find one common thread: appearing neat and professional. A good strategy? Stay classic. "Do lean toward simple classics that are well fitted, and solid colors or at least less busy patterns," said personal accountant Andrea Kamman. When it comes to your wardrobe, you don't have to be on the cutting edge of fashion, just the classy one. (Unless you work at Runway, in which case you better be right at that edge with Jimmy Choo's.)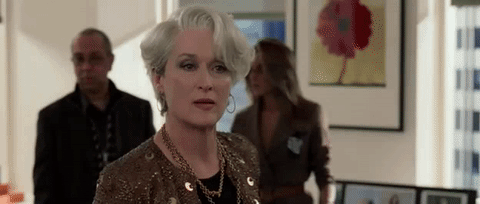 The first step: figuring out what the office wears. While most financial businesses still stay in full business attire, you find tech companies such as Google and Facebook will usually veer towards casual. In the middle you get business casual: more relaxed than a full business suit, but god help you if you wear a t-shirt and jeans.
However, even in the world of the business casual dress code, there can be a lot of variations in formality. Business casual for a sales rep for a pharmaceutical company will be different than business casual for an office assistant in the fashion industry. "Context is very important when it comes to business casual. The first few weeks of a new job, I would encourage students to take a less is more approach until they learned the culture of the office. Take your cues from your co-workers and senior leadership to determine what is appropriate for the environment you are in," said George Mason Student Professional Development director Raechel Timbers. It's something you'll pick up as you work, refining your style to fit the office while standing out in the best ways. But to start with, check out some basic and reliable guidelines.
Shoes
If you're going to be sitting in a cubicle, then a pair of kitten heels makes for a cute and classy choice, but if your bosses are just the worst and keep you running around for coffee and files, flats serve as the best option. "Usually, because I am walking or standing a lot, comfortable shoes are a must," said teacher Cathie Browning. And if you don't know what you're going to be doing? Make sure they're closed toed. While you don't want to wear sandals, cute flats or loafers can be a nice middle ground—but your business casual wardrobe should always include at least one pair of solid-colored short heels. "A low heel is feminine, attractive, and functional to get you through the day. A flat is very nice with a business casual look but I always prefer a low heel," said Pearson Smith realtor Joy Fletcher.
Bottoms
Pants are a lot more chill in business casual than full business, but that doesn't make all your comfy yoga pants a viable option. "The biggest thing I had to buy to fit the dress code were blazers and pants. You can't really dress in any business style without formal pants unless you're wearing a dress or skirt, because jeans don't fit the dress code," said William & Mary senior Sabrina Elzbir. The typical pants for business casual tend to be khaki, corduroy, twill, linen or cotton pants— comfortable but also professional. The best colors for those tend to be cream, khaki, or dark, but you can probably also get away with neutral colors like olive and navy. In an office more on the casual, creative side, brighter colors for pants could find their way into your closet, but they should always be solid. Skirts are also a great choice— just make sure they come down to around your knee.
Tops
Here, a conservative look always works best. A clean white button down serves as a perfect go-to, even if it seems boring. The fundamental rule: Remember you shouldn't wear anything too tight, too low or too shiny. "You want to look flattering but nothing too tight. It's best to have a classic look," said Fletcher. A benefit of business casual dress code includes relaxing the rigid standards business formal imposes for tops. Linen and cotton are great materials for tops, which should be either casual or dress shirts— or even a dress— whether it has a cute print or a solid color.
What About Colors?
While it's best to lean towards more somber shades, if you like a bright pop of color in your life, pairing a bright shirt or blouse underneath a more neutral colored blazer or sweater makes for a perfect move. "I always have a fun cardigan or jacket to throw on in the event it's cold, or if sleeveless is too casual," said Kamman.
So, if the sleeve line of your favorite dress doesn't quite cut it or the back dips down a little too far, don't sweat. A blazer can cover a multitude of sins, after all. You'll look both fun and professional, finding a way to express yourself even if the dark blues and greys of more typical office wear can get you down.
HOW DO I MAKE IT MINE?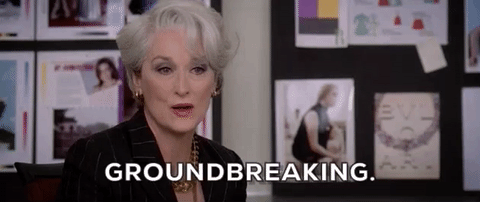 Even the most boring shades of a business casual outfit can be spiced up with the right addendum. If you want to make your outfit yours, accenting with bright colors is a great start— a top, a belt, even the right type of pants in bold colors can make your outfit pop. Bags also work as a perfect way to accessorize with color as well. Leather or faux-leather bags with bright colors serve as perfect statement pieces to a solid outfit. You have a lot more leeway with colors when it comes to bags— though they usually come in a classic black or brown, you can get red or even pink bags and rock them. Think size— you'll probably need to keep your laptop in there too.
Simple pieces of statement jewelry make great additions to a standard outfit. If you want to start building a jewelry wardrobe— yeah, that's a thing— be aware of how it works with your clothes. Big, flashy jewelry looks great at a formal dance where you can wear chandelier earrings, but for everyday workplace looks, it won't fit. Try a string of pearls and complementing studs, even if they're $5 fake ones you found on sale at a JC Penney; they're classy, they're class-ic, and you can't really mess that up.
Other good options include metal necklaces, like gold or silver. If neither of these appeal to you and you want something a little more creative and colorful, make sure your necklace follows the same rules of your clothing. In other words, stick to solid colors and nothing too bright. More delicate necklaces also look cute and classy for work. A solid, classic choice is a thin and simple opera-length necklace, which you can wear long or short depending on how you loop it.
HOW DO I FIND IT?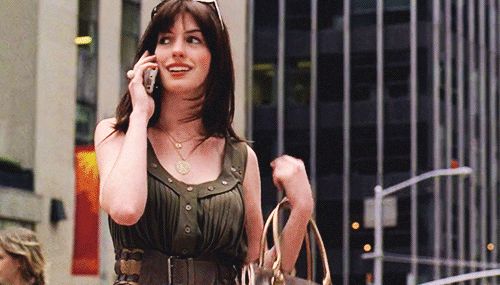 When it comes to finding stores that sell good business casual clothes, the trick is not to look for ones that specialize in business clothes, but carries them along with other clothes. You can get them for really cheap if you know where to look.
"Don't assume you have to spend a lot of money to build your professional wardrobe. There are many affordable options at places like TJ Maxx, Ross and Target," said Timbers. Francesca's, Loft, Macy's, J. Crew and Nordstrom are all great places to shop for casual office wear. Other great stores include favorites like Zara, Reitmans and TopShop, which carry a range of sizes and options for new interns or budding professionals. "My favorite places to shop at were Express and H&M. Express was a little on the pricier side, but they have good clothes in the petite sizes online. H&M is a great place to go to for affordable business clothes," said Elzbir.
Even online options exist: try searching ModCloth, for one. Not only do they provide the entire list of styles, sizes and colors at your fingertips, they also have "Work Clothes" as a search option to save you a lot of time you could be using to plan your perfect first day outfit.
10 ITEMS TO GET YOU STARTED ON THAT BUSINESS CASUAL LOOK
Price: $19-22
Price: $12-19
Price: $39.99
Price: $10-20
Price: $13.99-14.99
Price: $19.99
Price: $59.00
Price: $16.99-32.99
Price: $11.89
Price: $49.92
Updated on August 15, 2017 by Rebeca Arens to include "What is Business Casual."