With amused horror, Kiersten Sedlar, manager of the college recruiting program at Zappos.com, watched as a potential intern sat across from her with his feet on her desk. Slouching in his chair, his answers were nonchalant and peppered with profanity. "He said f–k thirty times during a half-hour interview," Sedlar said. Unsurprisingly, he didn't get the internship.
Sedlar's clueless interviewee is not the only student failing at the internship application process. Around 50 percent of students surveyed in an After College Job Seeker Survey never heard back from companies after sending resumes, and 16 percent received the professional silent treatment after being interviewed. Rather than becoming a statistic, take a look at three easily avoidable red flags that will cost you the job.
The Red Flag: Incomplete or Low Quality Paperwork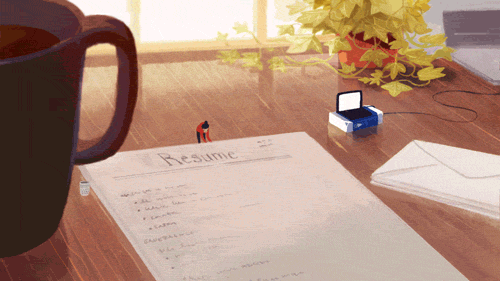 A poor resume will land in the garbage before you even have a chance to interview. FirstJob Vice President of Marketing Sean Little said it is important to pay attention to detail by making sure your resume is updated and flawless. "I will see a lot of cover letters that have fonts out of whack or spelling mistakes," Little said. If employers see those types of mistakes in a resume, they assume the applicant lacks an eye for details and may not be serious enough for responsibility.
Mark Case, director of the Career Development Office for the School of Public and Environmental Affairs at Indiana University, said the solution is to share a resume and cover letter with friends and family to get feedback. "Get as many people to eyeball it as possible because there will always be kernels of wisdom that can shared," Case said. "Everybody's got a different opinion about what constitutes a perfect cover letter or resume." He said it also helps if those people have work experience or are familiar with the company receiving the application. At the very least have your mom eyeball it so you don't spell you own name wrong.
The Red Flag: Being Underprepared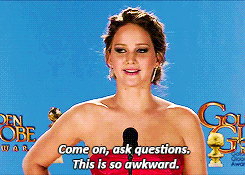 Recruiters will know pretty quickly if applicants show up to an interview without having done any preparation. Little said that when he interviews students for internships, he always asks students questions to see if they've researched the company. "People will go into an interview and when the interviewer asks what they like about the company, people will say, 'I don't actually know anything about your company,'" Little said. "There's no point in talking to who hasn't taken the time to learn about your company."
Before you go into the interview, look up the company website and write down five pieces of information that are interesting and could be brought up as discussion points with the recruiter. Quiz yourself on the same info. Drake University sophomore Jackie Heymann did extensive research before starting her internship with RESULTS: The Power To End Poverty. "I made sure that I was aware of their mission statement, their goals and their major initiatives," Heymann said.
The Red Flag: Scowling
Interviews are your chance to show off who you are. Frowning through the interview, even if it's just nerves, doesn't leave a positive impression. Little said that most recruiters look for a smile and a hint of personality. "If you sit there like a robot and don't show your personality, you probably won't have a great chance to get your foot in the door," Little said.
It's crucial for the recruiter to gauge whether or not an applicant would adapt to a company's environment easily. Heidi Duss, founder of Prepster, a company that helps people enhance their first impressions with companies, acknowledges the importance of showing one's true colors in an interview. "We want you to find the right fit just like you want the right fit," Duss said. "Culture is so crucial."
Before the interview, practice the conversation twice in the mirror. Rehearse smiling, greeting the recruiter and talking about the company to enhance your confidence during the real deal. According to Lehigh University sophomore Sam Cassell, the key to landing an internship is self-assuredness. "Be confident and know you can do the job," Cassell said.
When applying for your next internship or entering the big, bad real world, remember that potential employers have expectations. Don't ruin your chance by throwing a red flag before they even learn your name.