Syracuse is a hilly campus, so the locations that require the least amount of physical effort tend to be the best.
Where the Underclassmen Live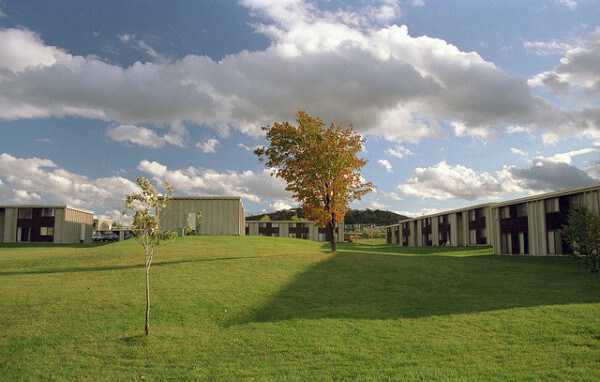 Freshmen at SU are assigned to dorms and can't move unless they have a serious problem (or complain enough). The most popular dorms are Boland, Brewster, and Brockway dorms (BBB) and the Mount. BBB are strictly for freshmen and since the three are interconnected, it's a freshman's paradise. Located on the outskirts of campus, down a sizable hill from main campus, BBB is a trek during snowstorms and the furthest point from the fraternities on Comstock Ave. If it's too cold to make the walk during the winter, the freshmen in BBB know how to turn up— Brewster was ranked the #5 party dorm in the nation according to businessweek.com.
The Mount has the opposite problem of BBB. Instead of trekking up a huge hill to main campus, the freshmen and sophomores in the Mount have to walk down a never-ending staircase. Located on a hill called Mt. Olympus, the Mount has incredible views of the dome and campus, but your legs will feel the effects of 123 stairs every day (and that's just the way down). The stairs can be especially problematic if, like most freshmen, you accidentally drink too much. Luckily, a shorter side staircase befittingly called the "drunk stairs" come to the rescue of many a friend who has to help their best friend home.
Sophomores are still required to live on campus and have the option of living on Main or South Campus. South Campus apartments look like storage units with windows, but having your own bathroom and kitchen make them feel more private than a dorm room. South Campus has a student center, ice-skating rink, grocery store, tennis court and gym so students don't miss out on the conveniences of Main Campus. Getting used to the buses can take a few days but having the extra space and privacy makes the 10-minute bus ride worthwhile.
Where Everyone Else Lives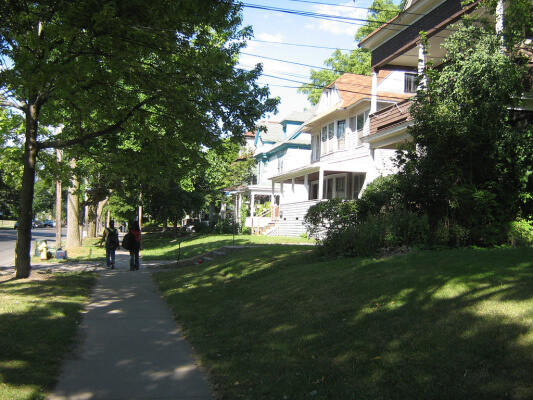 Some juniors stay on South or in upperclassmen dorms, but most live in off-campus houses. Prepare yourself for the rat race that is off-campus housing. If you don't begin your search the September in advance (yes, one year before) the best houses and apartments will be snatched up.