Everyone dreads the hours in which dean so and so and chancellor so and so reads a seemingly endless list of graduates. Yeah, you probably recognize maybe five people. Fortunately, an awesome commencement speaker can make the entire wait worthwhile. Here are the 10 coolest commencement speakers of 2015, which I'm sure universities had to shell out big bucks for.
1. Natalie Portman – Harvard University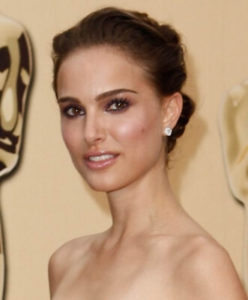 She's hot (Padmé). She's wicked smart (B.A. in psychology from Harvard). She's talented (Black Swan). She's successful (Oscar-winning actress). And she's an activist. Portman is an ambassador for the Foundation for International Community Assistance International, which helps finance businesses owned by women in developing countries. What a combination. Teach us how to do it all, please? The alumna will be speaking at Harvard's Class Day.
2. Kenneth Cole – Emory University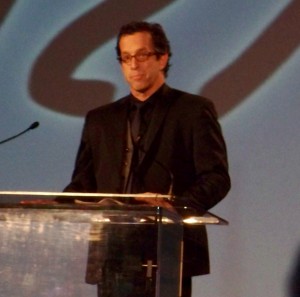 Aside from being a talented designer, Cole is also a social justice advocate. He's initiated many AIDS awareness campaigns and invented the concept of a shoe drive—collecting shoes for donation. He believes business and philanthropy go hand-in-hand. Maybe he'll speak about how to incorporate social service into our careers since we all have some responsibility to do good and give back. If not, he might give some tips on how to dress for work on a budget too. Cole, whose alma mater is Emory, will be speaking at its Class Day.
3. Denzel Washington – Dillard University
Despite his current status as an A-list celebrity, Washington originally planned on a career in journalism. He began Fordham pursuing a journalism degree, but graduated with a B.A. in drama as well. I'm sure a lot of us can relate, entering college set on one major, but graduating with another. Washington has been a supporter of Dillard University's theater program for the past decade. It's the nation's oldest Historically Black College and University Theater Program in the country.
4. Matthew McConaughey – University of Houston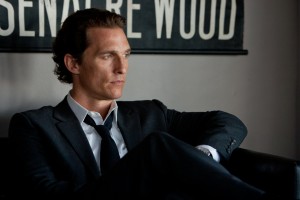 "All right! All right! All right!" Guess how much this Houston alum is getting paid to speak? $135,000 plus travel fees and commission for his agent. But he's expected to donate the money to charity. Regardless, it should be entertaining to hear what he has to say in his offbeat, stream-of-consciousness, metaphorical, lyrical style.
5. Tim Cook – George Washington University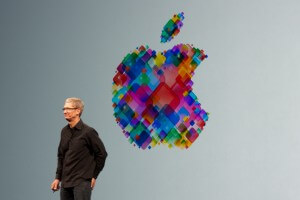 Apple has managed to invade our lives without us minding (#teamiphone). It should be pretty cool to hear from the man that's keeping the company a major competitor in the technology field. Under his leadership, Apple has increased its charitable donations and made efforts to develop renewable energy activities. Cook will be receiving an honorary doctorate of public service from the university.
6. Jason Kilar – University of North Carolina, Chapel Hill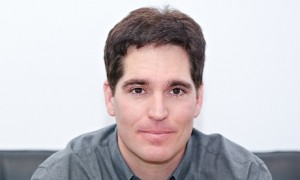 The founding CEO of Hulu and a Chapel Hill alum, Jason Kilar is the man who changed the way we view television forever. You can blame him for failing a test because you were up all night watching episodes, or thank him for providing a procrastination outlet. Any way graduates can get a free subscription to Hulu Plus?
7. Stephanie Courtney – Binghamton University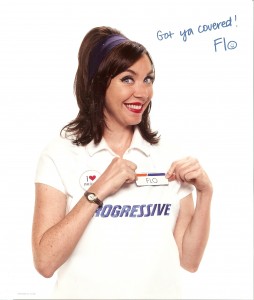 For most people, the name Stephanie Courtney doesn't ring any bells. Tell them she's Flo from Progressive, and she's basically a household name. It's pretty funny to think about the level of fame she's received from some corny insurance commercials. Ad Age even named this Binghamton alum one of the top 10 female ad icons of all time, next to Rosie the Riveter and Betty Crocker. Can she teach us how to be that memorable?
8. Maya Rudolph – Tulane University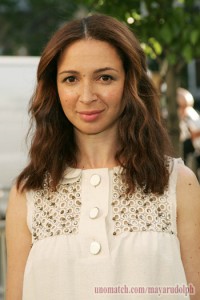 At an event that can be so bittersweet, it'll be nice to have a commencement speaker who can make students laugh. The comedian and actress starred in the hit comedy Bridesmaids, and could be found on the SNL cast back when the show was actually funny. Wondering how Tulane scored Rudolph? I'm sure it helped that her father is an alumnus and her cousin is in the graduating class.
9. Bill Nye – Rutgers University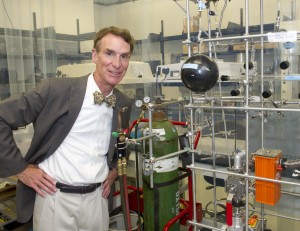 Bill Nye the science guy! Bill! Bill! Bill! Bill! Most of us grew up watching him in Nye Laboratories as he taught us cool science stuff and simple home experiments. Recently, he's been in the spotlight a lot more, guest starring on television series and appearing on talk shows to speak on topics like global warming and clean energy. It'd be great if he could figure out the science behind success and explain that.
10. Samantha Power – University of Pennsylvania and Barnard College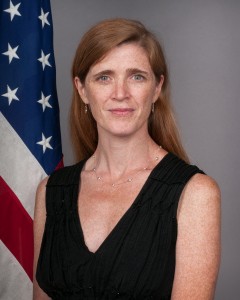 Power doesn't necessarily have the same celebrity status as these other speakers, but she should. She's the U.S. Ambassador to the United Nations and has won a Pulitzer Prize for "A Problem From Hell: America and the Age of Genocide," which describes and analyzes major genocides of the 20th century. She's also an advocate of issues including women's rights, LGBTQ rights and religious freedom. I might be biased naming her the coolest commencement speaker, but I can't think of anyone better to hear from than a powerful, successful woman who's an inspiration to many others.