Opening the door of the basketball practice court behind the Bryce Jordan Center, a student in a white jersey without a number on the back stood out from the other basketball players. He often ran at the end of the team and helped with various drills. During breaks, the student passed water bottles to each player before they went back to practice. Although sweat already dropped down on the floor from his face, he assisted his teammates without any complaints.
The student's name is Arthur Chou, a junior studying recreation, park and tourism management at Penn State University.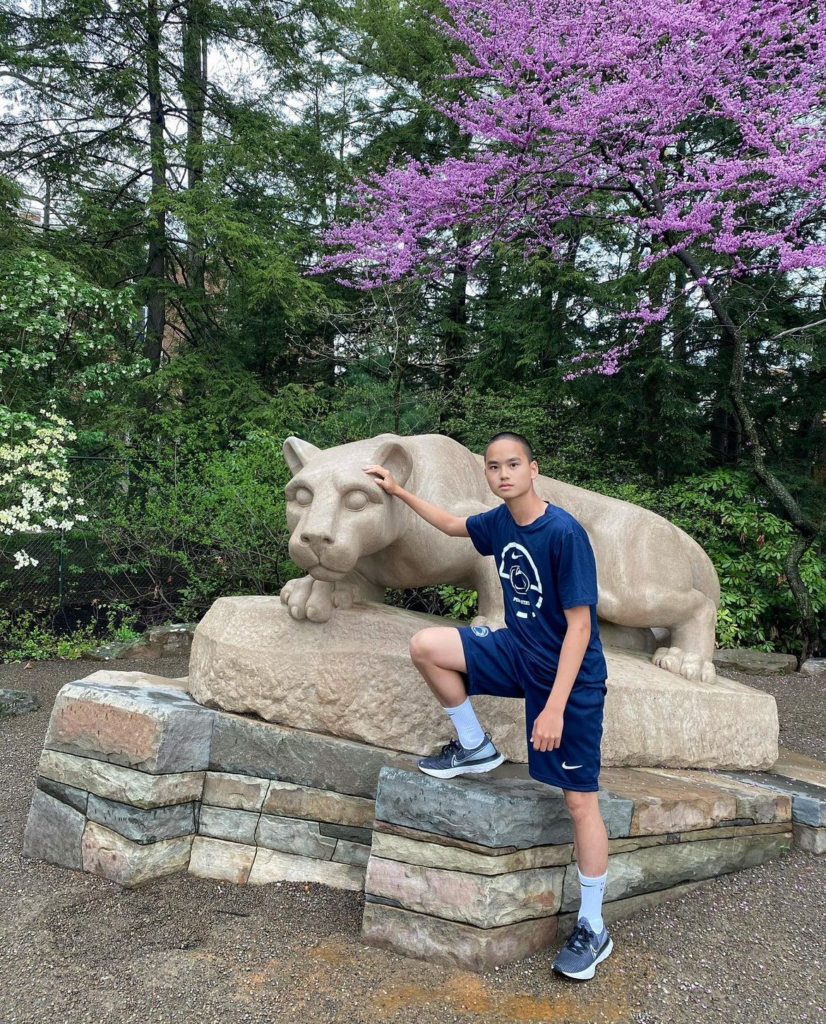 Chou dedicated most of his time on the basketball court not only as a DI student manager, but also as a leader in the Asian Lions basketball team. He always tried to squeeze every last drop of his effort to contribute to the program.
"Penn State men's basketball team has great resources about sports training and management along with a high-level coaching program," Chou said. "I want to be part of the team to improve myself professionally and challenge myself to jump out of my comfort zone."
With aspirations for the basketball team, Chou received an email about the need of hiring student managers to help the program succeed. He caught on to this opportunity and applied for the position without further hesitation.
"Arthur works very hard, and I can always see smiles on his face," Penn State Director of Recruiting Brian Snow said. "He loves basketball and does everything he can to help the program out. His enthusiasm and his passion for what he's doing really shine[s] through."
The seed and love of playing basketball were rooted in Chou's heart when he was five years old. His parents' influence made him continue to strive for the sport he loves and keep moving forward in his college career.
"Both my parents played basketball when they were young," Chou said. "They are my biggest influencers in keeping me passionate about this sport until today."
As time went by, Chou put himself on his athletic path and began to set up higher goals for himself to stick to every day in his life.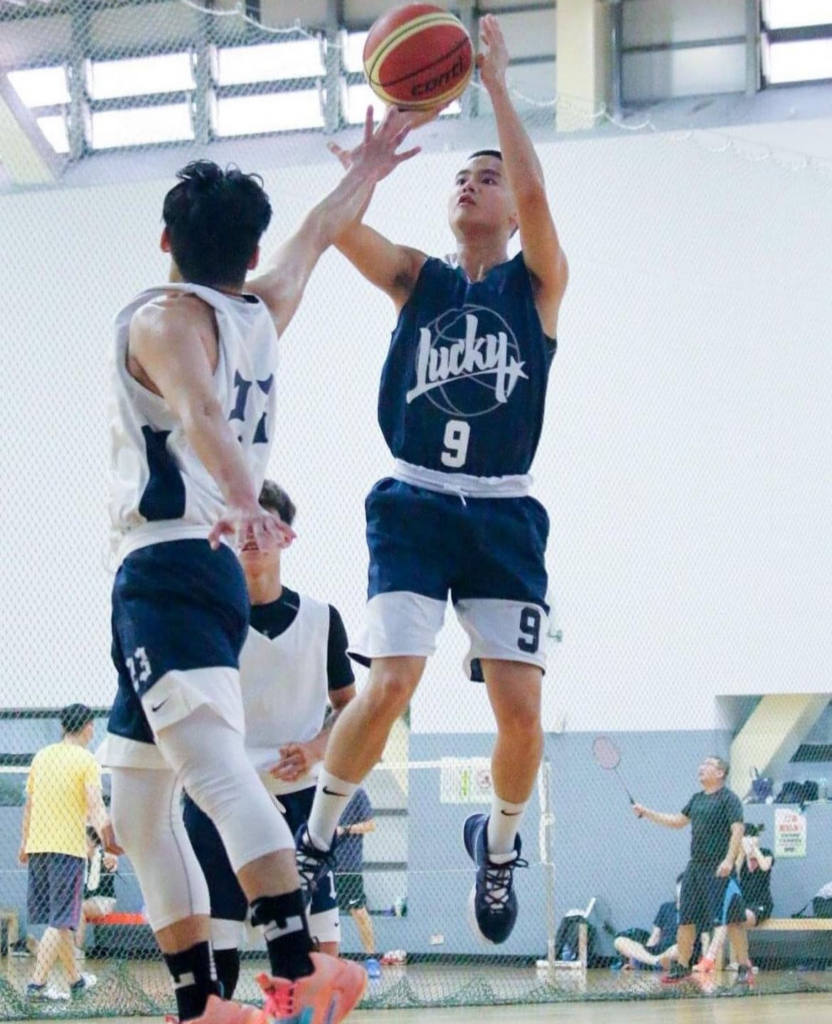 "I want to be a professional sports manager and work for the NBA or the CBA in the future, so I don't want to miss any sports-related opportunity that comes to me," Chou said. "This semester, I went to almost every home basketball game, plus the atmosphere of the team is very friendly and welcoming. So, I decided to apply for the DI student manager position to help the team and improve myself."
In addition to working toward his dreams, the environment around the men's basketball team was also something that immediately stood out for Chou, since he engaged in such a hyper-competitive sport for a long time.
During the application process, Chou successfully caught the recruiter's attention among other candidates.
"I could feel his passion for being part of the program and his gratefulness for this opportunity," Snow said. "He was also determined to do the best he could."
Chou's gratitude for this job and affection for basketball impressed the recruiters, which opened a new chapter for him at Penn State.
Starting this fall, he officially became a DI student manager for the men's basketball team, allowing himself to learn more professional sports knowledge and grow into a better person.
"Arthur really devotes a lot of time to DI training and his independent training at school," Penn State sophomore Jiatong Song said. "Basketball has become part of his life, and his hard work and consistency is something that makes me admire [him]."
Besides spending every second on the court to help organize practice drills, plan and evaluate game schedules and deal with athletes' injuries, Chou always stayed on the court to self-train after work until the outside became dark.
"My job in the men's basketball team is more like a helper instead of a player," Chou said. "I came here not just to play basketball. It's all about making the team successful and learning new things about basketball and management."
Chou's perseverance and persistence to himself made him grow as an athlete manager and as an individual.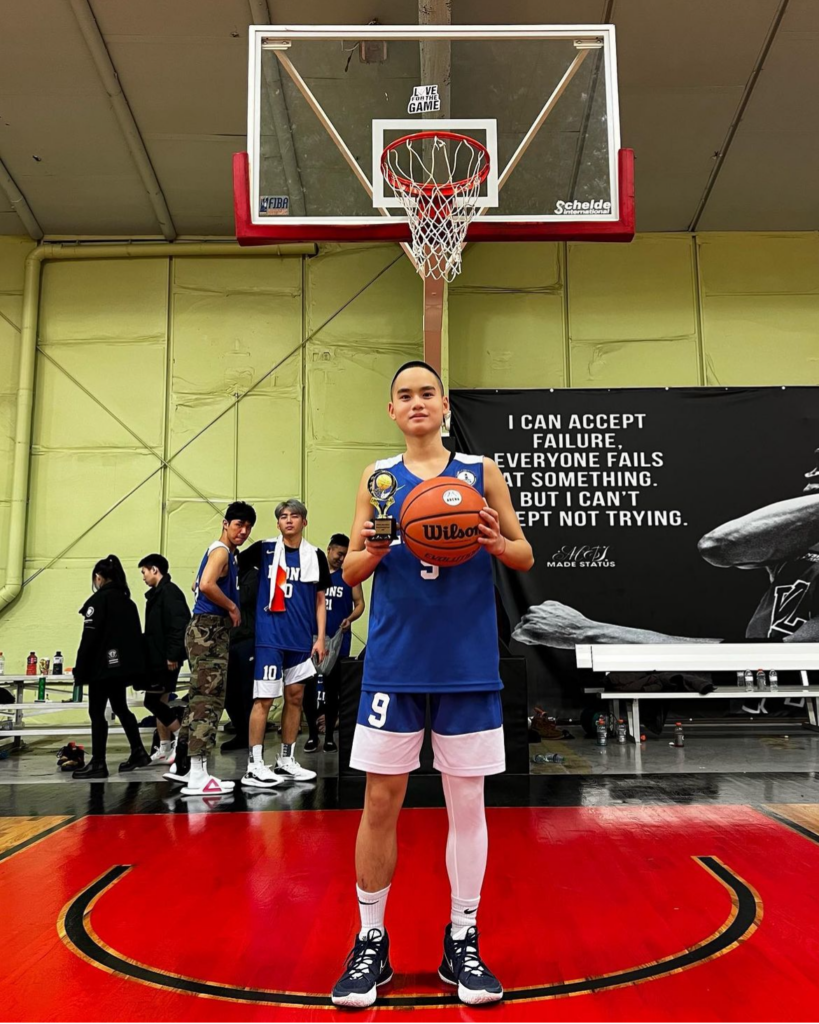 During his time off working on the court, he continued to use his generosity to help and impress others, especially when he guided the Asian Lions basketball team to big accomplishments as a captain.
"When it comes to caring for people, Arthur is always the first person there," Song said. "No matter what kind of situation he faces, he can handle them all very smoothly in a great timely manner."
For Chou, it's all about time management.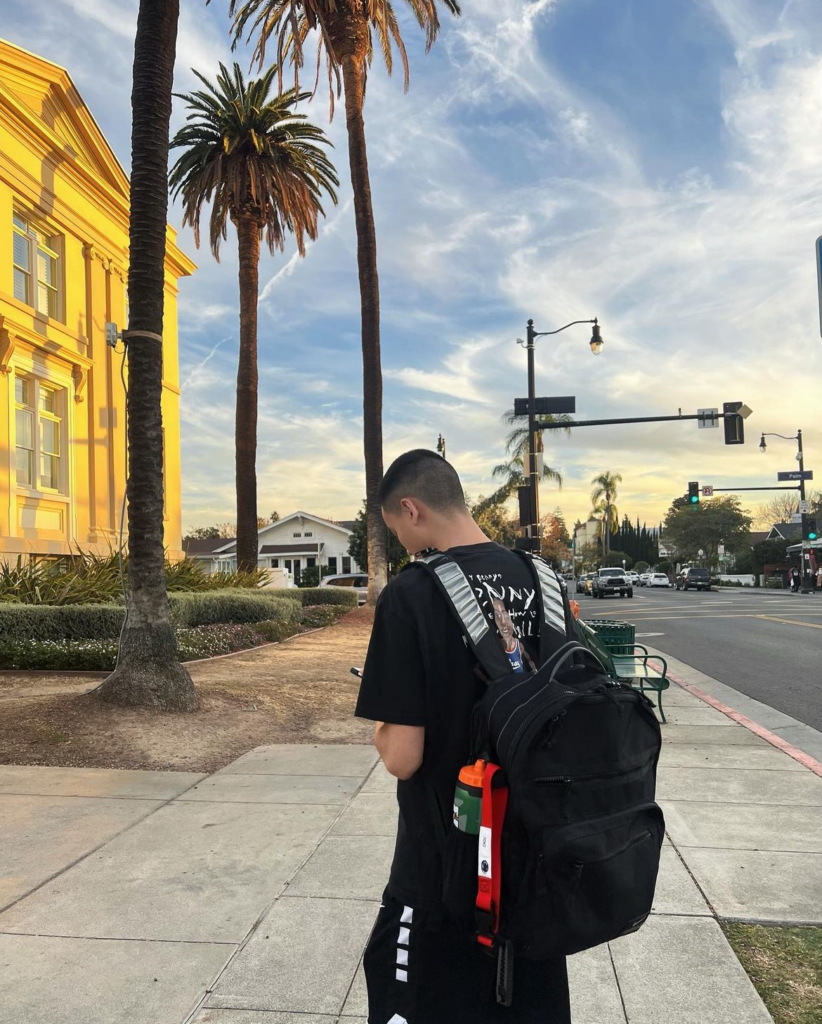 Being a sports manager and a captain for different sports teams consumes a lot of time and energy, but Chou has found a perfect balance between his job, schoolwork and social life.
"Because of my multiple identities at school, I cut part of my social life and rejected many party invitations because I needed to leave time for my job duty, training and homework," Chou said. "I always believe if you want to realize your dreams, you have to give up something. For me, it's to reduce useless socialization."
Knowing his priorities and keeping boundaries on the different facets of his life has helped Chou to find a balance as a college student.
While planning a great schedule for everyday life was important, pushing himself to work through the rigors of an athlete's life can be just as crucial as organizing his daily routine.
This was Chou's second year getting involved in the Asian Lions basketball team.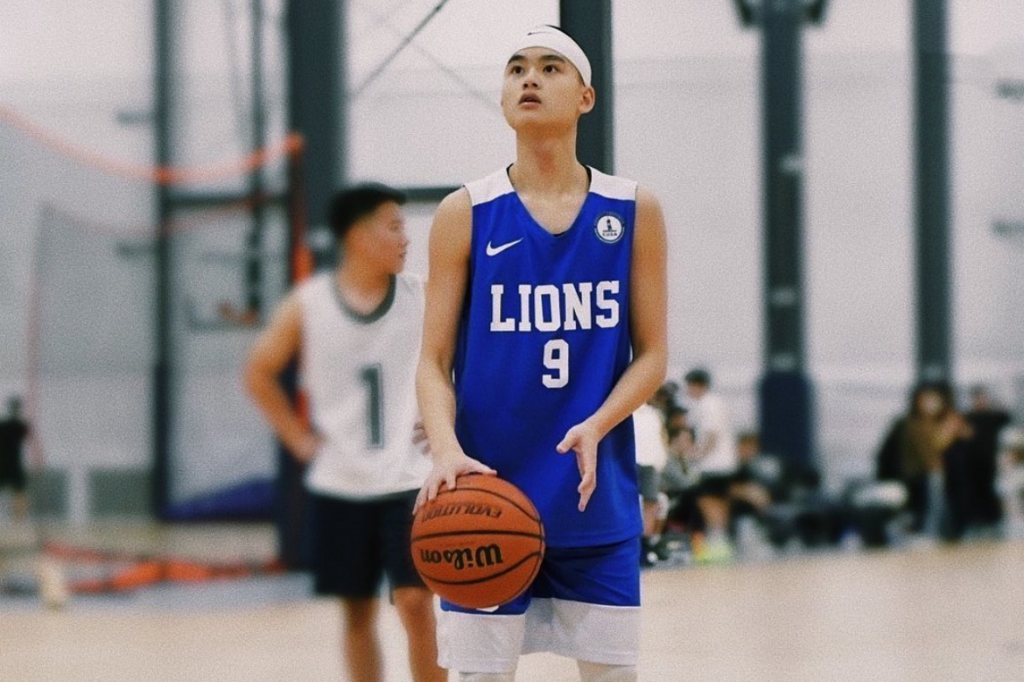 As one of the team captains, he organized meetings with the coaches and made specific plans for the team, led practice drills and gave support to each of his teammates.
"I see myself as a leader in the Lions team. I need to be prepared all the time, both physically and mentally, because my teammates may see me as a role model," Chou said. "Sometimes I also need to support and help some players to push themselves just a little bit harder."
Chou took on his responsibilities as a captain to motivate and guide his fellow players, which shaped him to meet a better version of himself and boosted his leadership skills as he moved on to the next level.
However, hitting the wall was a common phenomenon for any athlete to deal with.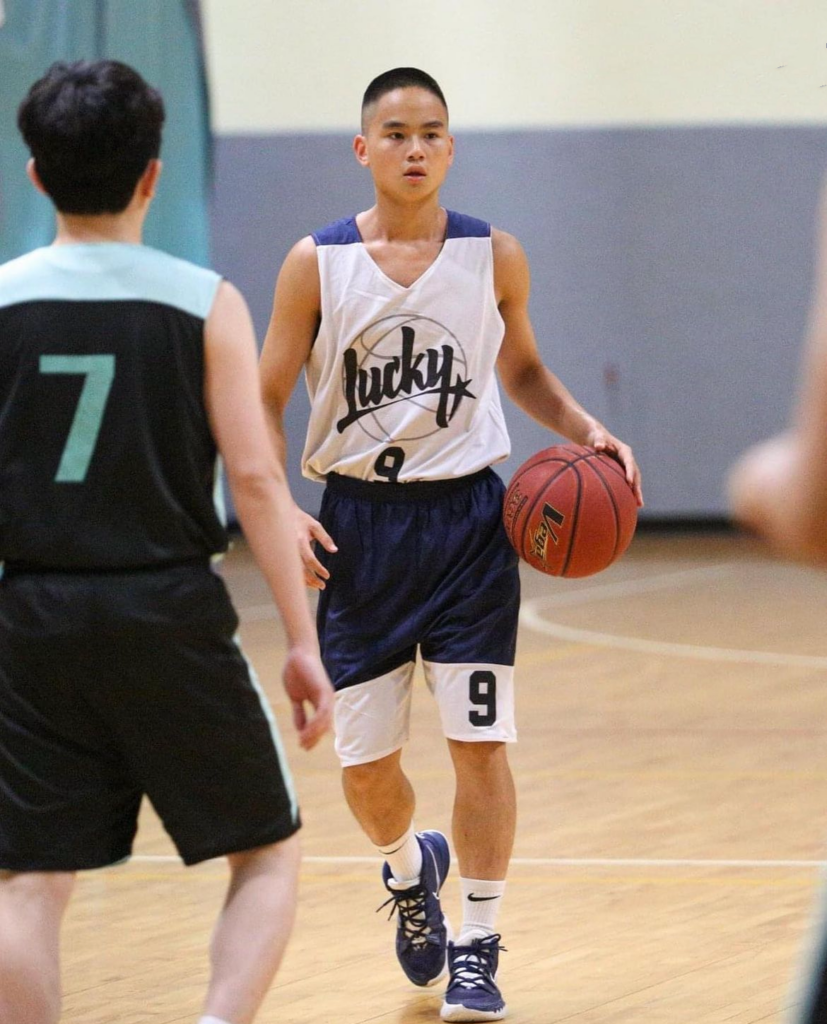 There were a few greater challenges for an athlete than putting in all their effort into something and reaping less than desirable results.
This year in October, the team played against Ohio State University during a game known as Kingdom Cup. Unfortunately, they lost their straight first place. When Chou got through such tough times, he always chose to break through the wall and reach his limit to get better.
At the same time, his teammates played a role in keeping his work ethic high as well.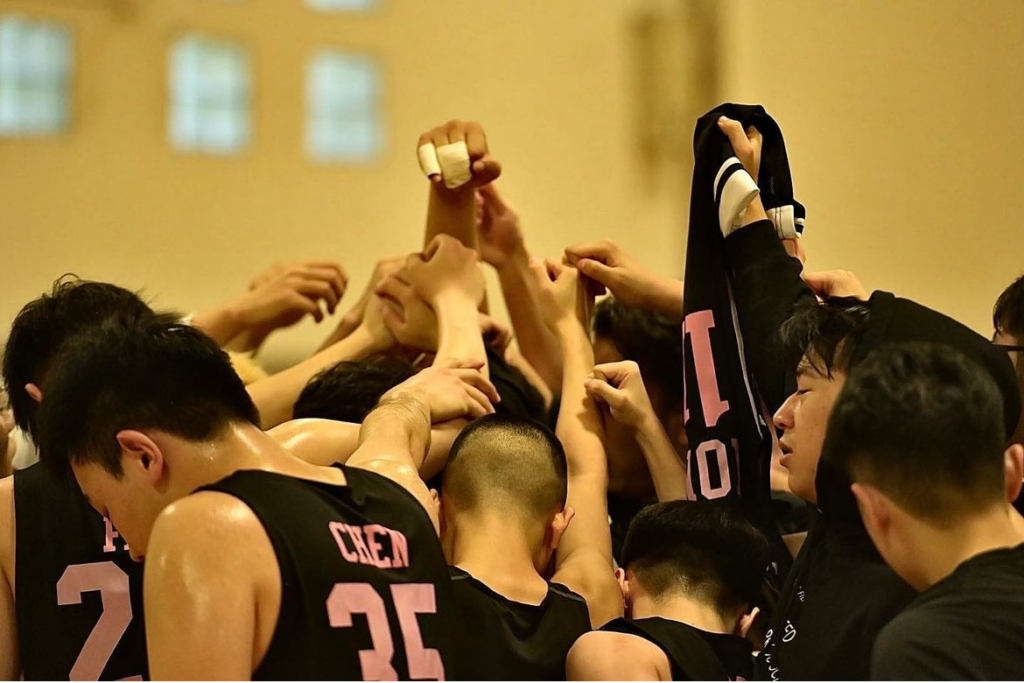 "Arthur is very focused during every practice and game. He always encourages others and points out where his teammates do wrong," Penn State senior Sizhuo Fan said. "He brings the competitiveness out of everyone, and he is very responsible for what he chooses to do."
Fan was one of the players in the Lions team and often practiced together with Chou on basketball and weightlifting.
"Arthur is really dedicated to what he does on the court," Fan said. "As his friend, he is a caring individual who opens up himself with positivity and honesty."
On top of Chou's various identities — student manager, athlete and team leader — he was also a normal college student who did not hesitate to dream big.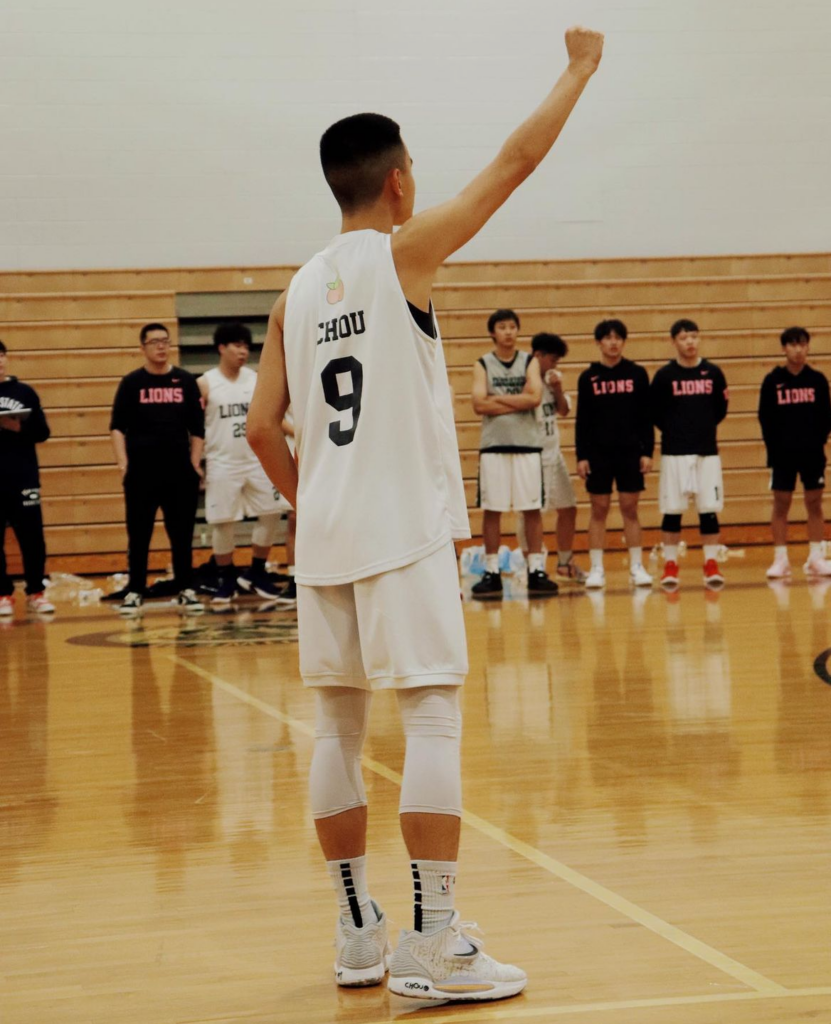 "My short-term goal is to graduate with a good grade and contribute everything I can to help out the program as a DI manager," Chou said. "My long-term goal is to become a professional sports manager who will share Asian culture on a global level."