As winter break comes to an end, the last and final semester of college approaches us. Yes, fellow fourth years, I'm talking to you. As a college senior, I'm excited for the whole "adulting" thing, but also terrified because college never taught me any key components about post-grad life. We're asking ourselves: How do I go about applying for jobs? How do we pay mortgage? What even is a mortgage? Am I too young to apply for credit? While getting a full-time job and becoming a legit grown-up that pays taxes sounds like a big adventure, it also scares me to death. With no class or guidebook to help seniors prepare for life after graduation, we rely on expert testimonials from real grads to teach us the life lessons we never learned.
Wait, there's a class on that?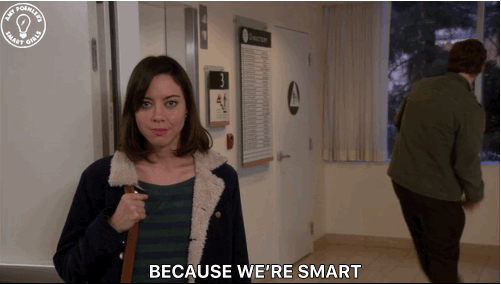 Colleges and universities offer an abundance of optional electives and general education classes for us to take. However, they only require us to take things like public speaking and English. Beneficial classes such as finance or accounting should take the mandatory spot for your last semster. Any college students out there know how to balance a checkbook? Anyone? "I would say that it would be helpful to take a class that teaches you all of the financial things that you need to know whenever you are trying to rent an apartment or buy a car," Mike Wilkie, a recent material science engineer graduate from Penn State University said. Would you rather know how to get a good credit score, or know how to quote Shakespeare? Let's shoot for both.
Apply Apply Apply…and Apply Some More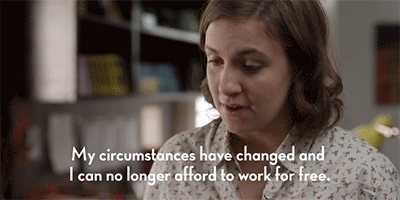 Earn a degree. Graduate. Get a job. Everybody can do it, right? Sadly, this timeline won't work for everyone. Not all college students interned at Johns Hopkins or got a part-time job at a law firm. We fix our resumes every other day to make sure it stands out over the rest of the thousands of resumes companies receive on a daily basis. We try to go above and beyond to not seem like another basic candidate, but the ultimate candidate where the company has no choice but to hire us (in a dream world) on the spot. So, landing a job right after graduating can seem as likely as stumbling upon a unicorn. "I didn't even have a LinkedIn and didn't know you could apply to jobs through LinkedIn, which is super helpful," Penn State print journalism graduate Cat Bianchini said. If anyone knows how to make a bad-ass profile, it's us millennials.
Mom, what's a line of credit?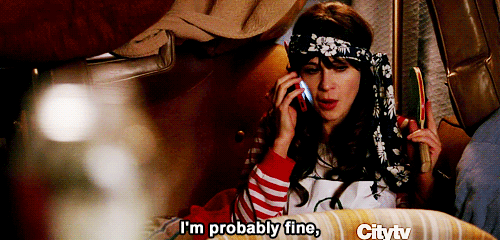 Though most of us hate to admit it, we were cradled by our parents even during college, and now we know nothing about applying for credit cards or paying taxes.  They do everything for us: pay our bills, our tuition and even apply to FASFA. "In college, it is easier not to notice how much you're spending when you're living in a town where everyone around you is doing the same. Spending money on the bars and alcohol – when you get to the real world you can't go out and spend $45 on alcohol," Alex Stewart, a recent public relations graduate from Penn State University said. Get ready to say the word "budget" at least three times a day.
No Plan No Problem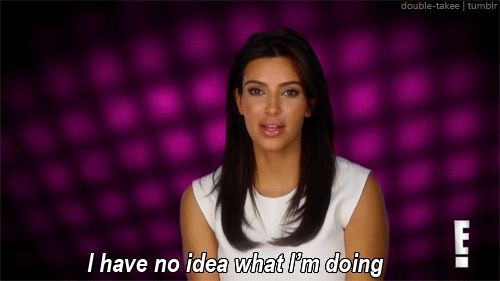 Even though we try to stay prepared for the real world, graduating with multiple backup plans or no plan at all will do you no harm. Just because you graduated and got your degree, doesn't mean you automatically created a master plan for your life. "I would say that it's okay to wait a little bit before you get a real job – take the time after you graduate to make a plan and find the job you want. Also, it's good to start your career in the city you see yourself working in in the future," Michelle Baker, visual journalism graduate from Penn State University said.
Enjoy and Relax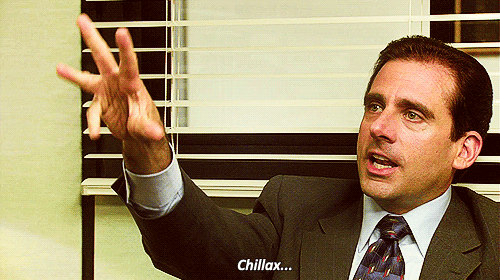 Taking the time to appreciate what a blast you had at your last home football game will help you appreciate the memories you're about to form in your new life. "Slow down and take a step back and cherish all the friendships you have. Once you graduate and move on in the real world, you don't talk to half the people you used to talk to," Chelsea Droogan, recent business management grad from West Chester University said.
Not mapping out a plan right after graduating won't put you at a disadvantage for scoring a nice job. If you don't know how to pay taxes, that doesn't mean you can't learn (or just take it to H&R Block). Hey, if you look at it this way, at least we all know that mitochondria is the powerhouse of the cell, as if that will help us apply for a line of credit.