When you go to college, the first thing everyone tells you is, "Get involved! Build your resume! Join clubs!" Upon meeting your advisor, they immediately ask, "Did you go to the involvement fair? What clubs or organizations did you join?"
It's almost as if being involved is the key to success. In my case, it was the key to a stressful failure of a first semester.
When naïve-freshman-me came to Penn State, I was determined to get involved with whatever I could. I wanted to try new things and put myself out there. After all, they say college is the time to discover yourself.
The only problem with my plan? I had no guidance.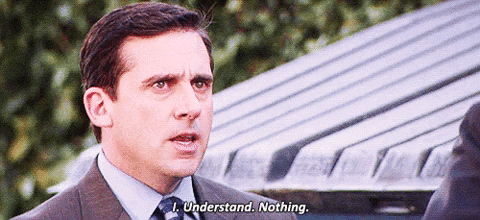 I walked into the involvement fair with guns blazing and signed up for literally anything that seemed like fun. I was in ski, yoga, biology, fitness and belly dancing clubs. I also signed up for club crew–with no prior rowing experience or knowledge–and grabbed an application to be on a THON committee. I was so satisfied with myself when I left.
Not only will I be uber-involved, I thought, but I'll have a killer impressive resume.
On top of signing up for an abundance of clubs, I was taking 18 credits in mostly math and science. Never have I ever been good at either subject, but when I made my schedule I thought it'd be smart to get them all out of the way–because who doesn't want a full course load of difficult classes?
Little did I know, the big science and math classes at Penn State are the weed-out courses–the ones meant to really challenge incoming freshman to determine who can and who (like me) can't make the cut.
I figured out early on that I'd made some huge mistakes.
My schedule was packed with meetings and endless homework every evening. It appeared that juggling numerous clubs and a difficult course load was too much for me. I quickly ended up dropping every club except THON. Even though THON took up hours of my time every week, I was willing to put in the time. But I didn't have that lovin' feeling with the other clubs. I had no dedication or passion for them; I felt like I was just signing up to sign up.
Even after quitting most of my clubs, my grades still dropped. Those weed-out classes seemed to have successfully weeded me out. It took a lot of urging from my parents to keep trying, and constant reminders that I came to Penn State for a reason. I ended my first semester with a 2.7 GPA and a lot of learning experience.
While I was busy being schooled by my crazy schedule, I at least learned some important lessons.
You're not supposed to get involved just for the sake of getting involved. You're supposed to sign up for things that'll help you find what you're good at, support your education and be beneficial in the long run. More importantly, don't overload your schedule with difficult classes. It's better to choose one or two difficult classes per semester rather than 18 credits worth.
Besides the learning experience, the only beneficial thing that came out of my first semester was knocking out all of my math and science–just doing so poorly.
I guess I was right in that aspect.