Congrats, you're invited to join a league this year! The great month of August brings us the end of summer, the beginning of school and the changing of the leaves. We mustn't forget the main event in August: football season. Across the nation, fans rejoice as they prepare to don their lucky (and smelly) jersey while sitting in front of the TV every Sunday. Along with the commencement of the NFL comes the incredibly fun and insanely addicting competition known as fantasy football. If you consider yourself a fantasy football virgin, then you ought to know what you're getting yourself into before you find yourself losing points after your star quarterback throws an interception.
The Birth of the League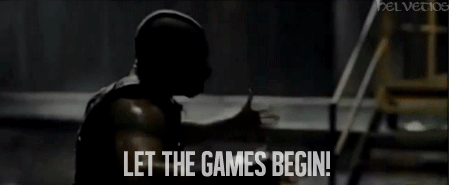 One morning you hear the infamous melody indicating NFL season has arrived. Sidetracked by the huge bowl of cereal on your lap, a string of text messages lights your phone ablaze. Without your contacts in, you read your friend Greg's text saying "Yo, everyone meet up at my house ASAP." You rush to get out the door and over to Greg's house, only to discover that the first meeting of your fantasy league officially commenced.
During the first meeting you decide if you're in or out, lock your starting team in during a cutthroat draft and most importantly decide on a punishment for whoever comes in last place. You don't want to become the guy who suddenly has Mickey Mouse on a unicycle tatted on his ass, so make sure if you're in, you're really committed. Welcome to 16 straight weeks of war.
The Draft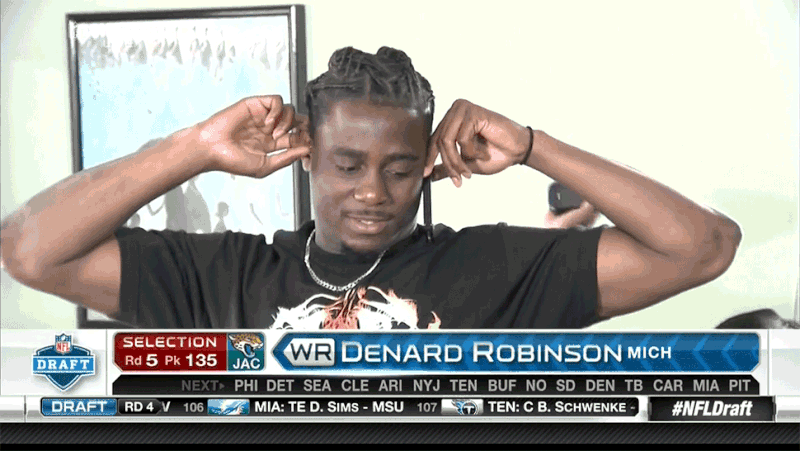 The draft stands as the most important day in fantasy football. Everyone must cancel all plans because the next two or three hours can make or break your season. You'll spend countless hours researching players, reading stats, figuring out week-to-week matchups and just about any factor that could raise and lower a player's value. Factors include last year's results, what city the he currently plays for and the level of skills for surrounding players.
Nothing ever goes as planned in a fantasy draft. Brainstorm fail safes on fail safes for just about any situation. You can plan an entire draft and get ready to roll out, but suddenly Greg steals Antonio Brown right from under your nose, leaving you stunned and without a first-round pick. "Fantasy drafts never go the way you want them to. Even drafts where you let the computer pick for everyone don't go right," said University of Pennsylvania senior Sergio Guadix. Once the smoke and dust of trash talk clears, your team braces themselves for the season. Now you must lead them to the glory land atop all your foes…I mean friends. But whatever you do, please don't draft Johnny Manziel, even if it's a joke. Just don't.
Week One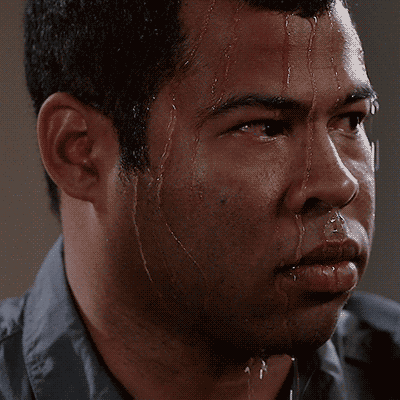 Here we go, kiddo. All your stat checking and ESPN watching come down to this moment. The sounds of the kickoff watch party ring out all around you as trash talk spews from one mouth to another, amidst your crew inhaling Cheetos and chicken wings. This first week of fantasy can determine how the rest of the season will go for you and everyone else. "Week One is that super fun time where you can kind of relax, enjoy football and not really care about your team…after that it's war," explained University of Florida junior Marissa Secades.
You're going against the guy who drafted Cam Newton. Don't fret; he drafted like a fool in the other rounds. With your deep running back and wide receiver core, you show the rest of the league that you mean business. Your opponent nervously consumes the entire bowl of Cheetos as he watches your point total skyrocket. One victory down, 11 more to go.
 Playoffs?! Talkin' Bout Playoffs?!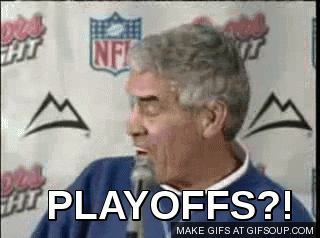 Welcome to the playoffs. Many fell, but four managed to stand tall amongst the rest, yourself included. For weeks 13 and 14, you'll vie against one of the top fantasy players in your league for the championship. Hours tick away as you plan out your starting team and the benchwarmers. Adrian Peterson pulled a hammy, so you'll need to find a replacement for your top weapon. Stuck with one last chance to pick someone off the waiver wire, this player may save your life now more than ever. Waivers give you a chance to snag a solid player that flew under the radar all season and nobody gave them a chance. The Jaguars third-string running back Denard Robinson looks like your only option.
As soon as the first game starts, all the teams get locked in, you glue your eyes to the TV and hope all goes according to plan. Game in and game out the points fly by one another as players finish up their weekly matchup, until nothing remains except you and your buddy's score. Turns out by some miracle, Denard Robinson starts and plays the greatest game imaginable. You managed to upset the number one seed by two points with your back against the wall, and will head to the championship. Enjoy the next few days of relishing the moment, because soon enough you'll face your greatest challenge.
 The Championship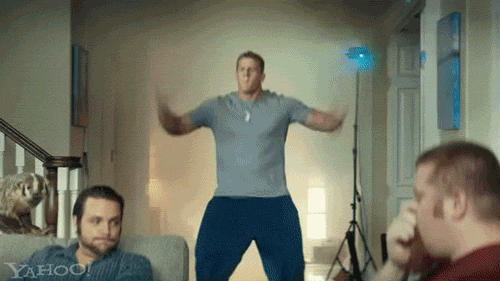 You scratched, clawed and fought your way into the championship. The great competitor that stands before you can consume 40 pizza rolls in under three minutes, has never lost a game of Madden in his life and just so happens to be last year's fantasy champion. In the league, he goes by "Make America Gronk Again," but you know him fondly as your best bud Greg. For the next two weeks, no love is lost as you pit your team against his for total fantasy supremacy and bragging rights for the rest of the year. Time to assemble the greatest team ever. OBJ gets plugged into WR1 against the Browns and live on a prayer with Kirk Cousins starting against the Cowboys.
Game after game you sit in front of the TV, sweat dripping down your brow. Pass after pass, you grip the sofa tighter and tighter. As the last game of the season comes to a close that Sunday, you sit back in your seat and let out a huge breath. Too scared to look at the final score, you hand your phone over to Greg as your arm trembles in nervous excitement. You look over to see his eyes grow wide and his jaw drop 17 stories. You reached fantasy football nirvana. Now raise your trophy with pride high into the sky and prepare to trash talk. "Never won a fantasy football championship? Can't relate. Maybe one day you'll get to know what it feels like be a king for the entire offseason," said St. Thomas University senior Dane Stone.