Attention football fans. We waited seven long months for September to start. We sat through cold winters, baseball's spring training, free agency, training camp, the uselessness of preseason games and the ever so devastating injuries. But the drought has ended. We're ready to watch our favorite teams make it rain on Mondays, Thursdays, Saturdays and Sundays. We're ready for Hail Marys, the Heisman watch, Gronk spikes and even the horrendous Cam Newton dab (please not so much this year). With the start of the 2016 NFL and college football season comes new beginnings, old superstitions and must have essentials.
1. schedule, Schedule, SCHEDULE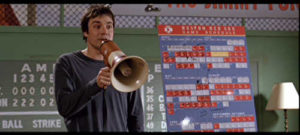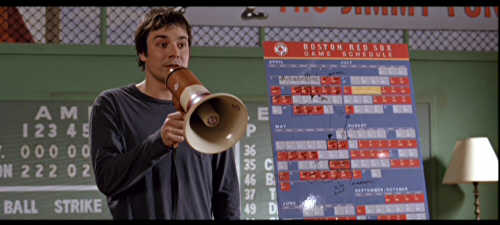 Scheduling may be the most important part of preparing for the upcoming football season. Without prioritizing and organizing, you'll miss Odell Beckham Jr's next posterizing catch, Clemson's Deshaun Watson pursuit to the Heisman will not stimulate any emotion and your last minute excuses to miss your daughter's first game starting varsity is shut down with tears and a hard no. Taking time to figure out your teams' game days, must watch games and everything in between, you can avoid being that wife, husband, friend and fan. Moral of the story: make your DVR your best friend, have your lists of excuses at the ready and schedule, schedule, schedule.
2. Social Media Secrets
I love to hate technology, but I thank our generation for the endless apps, Twitter and Instagram accounts created specifically for sports. The best football apps are theScore, ESPN SportsCenter and contrary to popular belief, I personally enjoy Bleacher Report. You also can't go wrong with a subscription to Footballguys.com to read up on the latest fantasy football news and pass the time during class. Apps give the first updates about injuries, potential happenings and fantasy news that could mean a hot commodity quick add or drop. Big-name Twitter handles gives essential play-by-plays and absurd facts. "I follow a lot of guys from Barstool because they actually get information pretty early and have unique takes on all of the updates," Junior at Millersville University Nick Birch said. While ESPN and Bleacher Report suffice, the best information lies with the reporters who specifically cover specific cities or teams; for instance, Jeff Howe (@jeffphowe) covers my Patriots needs at all points of the season.
3. Fantasy (not a book genre)

Just like my love-hate relationships with technology, fantasy football causes my football-loving heart a lot of stress. Fantasy is a double-edged sword of immersing yourself into every team while you have a player facing your beloved team. "At times it can definitely feel like I am being disloyal to my favorite team. When I have a player on my team that is either playing the Eagles that week or in their division it is tough for me as a fan to hope for them to do well," Penn State senior Andrew Johnson said. I stick to my loyalties, but a point here or there for the opposite team never hurt nobody. "At times I may bench these players if it's a game late in the year that means something to the Eagles, but if not, my mentality is that if someone is going to torch the Eagles, at least let it be a player on my team," Johnson said. Fantasy football allows fans to feel even more apart of the league while also creating a fun (sometimes) form of competition and entertainment. Wise words to my league: if anyone drafts Gronk before I do, watch your back.
4. Reppin' the Digits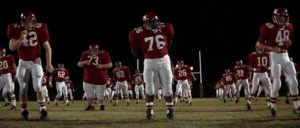 Starting fall semester means dusting off jerseys for the much-anticipated daylongs, but frat stars, leave your football jerseys for game days. If anyone puked on my away Gronk jersey from the questionable jungle juice, I would probably puke, because that's disgusting, then cry all the way into Sunday Night Football. Boys, the throwback jerseys are always a classic, and ladies, the oversized jersey and cheerleading outfits are the move for every college and NFL game. I mean what kind of football fan fails to own at least one jersey? Just avoid the bad juju and rep your team's colors on every game day.
5. Savagery at its Finest
While athleticism, inspiring moments and epic victories make the foundation of football's existence, fans' reactions are the true entertainment. "The most savagery I have ever seen was when Eagles fans took off a Redskin's fan's hat and everyone kept throwing it down the rows until it was on the field from the top section," Penn State senior Sean McBryan said. "I have also seen fans throw snowballs at cheerleaders." My favorites include premature Super Bowl tattoos, ridiculous game day attires and poorly planned bets. Watch out for break-ups too. Some people can't emotionally invest themselves in a significant other and the season simultaneously. Julian Edelman, Rob Gronkowski and Jamie Collins will be my only boyfriends for the next five months. Even if your SO vows to stick with you through upsetting injuries and intense last-minute attempts, I pray they don't pull a Drew Barrymore in Fever Pitch when she dumps Jimmy Fallon over his insane, but totally understandable, obsession with the Boston Red Sox. Sometimes people can't handle the savagery of college and NFL football fandom.