From traveling the world to meeting new people and immersing oneself into a completely new culture, spending a semester (or more) studying abroad is one of the most exciting and unique adventures that a college student can have. Still, all of that time away from home can certainly takes its toll. See what these abroad students have to say about their favorite parts of the experience so far — along with what they miss most about being home.
Abby Cornish, L'Institut Catholique de Paris in Paris, France
The ups: "The thing I like the most about Paris is the way people brush things off with 'don't worry' or 'it's not a big deal' to insignificant problems. It definitely makes things less stressful!"
…And the downs: "The thing I miss the most about home and America besides my friends and family is speaking my native language and the daily interactions I have with friendly strangers. If I smile at a random person here, I will almost always get a weird look."
Christine Park, American College of Thessaloniki in Thessaloniki, Greece
The ups: "My favorite thing about Thessaloniki is the culture. People take their time with everything so naturally everything starts later and ends later too. The Greeks take their time to enjoy life for real!"
…And the downs: "What I miss most about home and America is being able to speak English without worrying about how I sound as a foreigner and not having to travel in huge groups to be safe."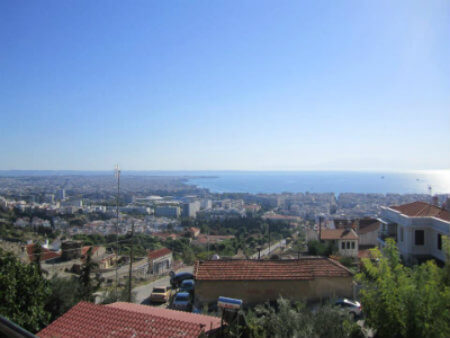 Thessaloniki, Greece
Matt Conway, London School of Economics in London, England
The ups: "The best part about being abroad is being immersed in a brand new culture and trying to be a part of it, but at the same time not losing sight of home and adding an American touch on it."
…And the downs: "Being abroad is a brand new experience and though great, it makes you miss what you took for granted and came accustomed to back home, especially the relaxed culture and the college life the USA has which is very different compared to LSE and other UK schools."
Dana Sprole, La Universidad de Carlos IIIin Madrid, Spain
The ups: "My favorite part about studying abroad is meeting new people from Boston College, where I go to school, and from other universities. I love exploring Madrid — there is always something to do in this city."
…And the downs: "I miss classes in English! Having to talk in Spanish is tiring, so I definitely miss the English communication, but I'm learning a lot which is great!"
Logan Kirst, Istituto Dante Alighieriin Parma, Italy
The ups: "The thing I love the most about Italy is the art, the history, and the food of course."
…And the downs: "The single thing I miss the most are drying machines."
Mary Kate Leary, London Internship Program of Boston University in London, England
The ups: "I love the English accents and the cider."
…And the downs: "I miss short classes and my dog."
Alex Li, Paris IV- La Sorbonne in Paris, France
The ups: "I love being here in France and being able to see parts of my family that are usually very far away and very far removed. For the first time in my entire life, I can call my grandma whenever I want. I feel closer to parts of my family and my heritage than I have ever felt before"
…And the downs: "The thing I love the most and the thing I miss the most are the same. I miss all my family in the US, I still talk to them and I am in constant contact with them, but my family is the most important thing in the world, and not seeing my mom, brothers, cousins, aunts and uncles all the time is difficult."
Chris Li, Northeastern University at Lexia International in Berlin, Germany
The ups: "The thing I like most is exploring a totally different city, different feel, different culture, different architecture, different people."
…And the downs: "What I miss most is my family."
Joseph Nuccio, National University of Ireland, Galwayin Galway, Ireland
The ups: "Galway is an amazing city, I really enjoy the live music at the pubs and the main drag reminds me of Fanueil Hall in Boston which brings me home."
…And the downs: "One thing I really miss about home, no matter how bad it sounds, are food preservatives, I love eating healthy but without them food turns so quickly that feeding just myself is hard on a budget."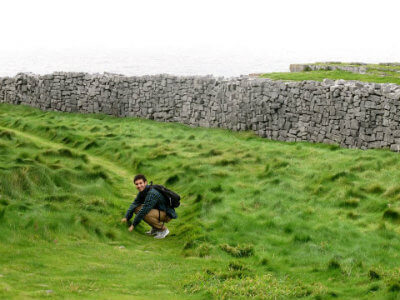 Joseph Nuccio in Galway
Do you have an exciting study abroad story to share with College Magazine? Send us an email at [email protected]! Also, check out our very own Editor-in-Chief Josh Axelrod's study abroad experience!