I have a confession to make- I dressed up as a sexy hot dog last year for Halloween.
I thought it would have been a hysterical joke as many of the girls I knew were going as sexy animals- cue the "Mean Girls" quotes and put on your lingerie and animal ears.
I thought I had made a huge mistake by not going as a cute fuzzy critter, but as the night progressed, I got more and more attention from people who thought my costume was amazing. Having a giant hot dog hat on your head is a great ice-breaker.
Many students have seen awkwardly-sexy costumes popping up on their campuses, and while the traditional Halloween costumes are still more prevalent, more and more students are opting to get silly when it comes to what they dress up as.
"Last year I saw three girls dressed as sexy Three Blind Mice," said Carly G., a student at the University of Wisconsin. "I thought it was really creative, a bit odd, but funny!"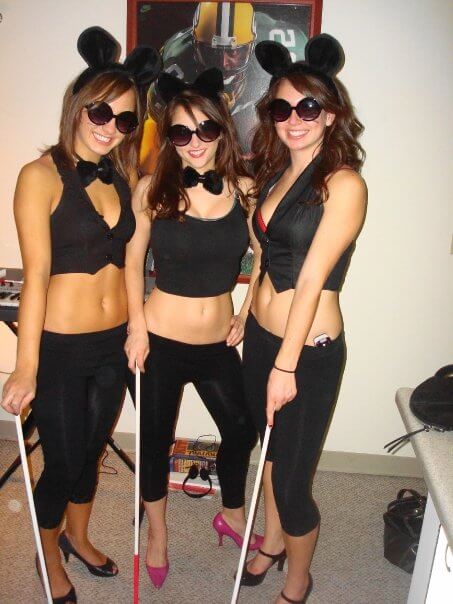 Male students have also seen their fair share of awkwardly-sexy costumes donned by the women on their campuses.
"My best female friend dressed up as Sexy Gandhi," said Theo L., a student at Georgetown University. "[She wore] glasses and [a] moustache, and a robe like he wears, except it was short and she did not wear it conservatively."
Whether or not they find awkwardly-sexy costumes more attractive than traditional-sexy costumes is still up in the air.
"I couldn't really find it sexy because it was too funny," said Theo. "I think there's hardly an objective standard by which to judge Halloween costumes."
If you're looking to stand out a bit this Halloween, here are the top awkwardly-sexy costumes for 2012- in all their weird, messed up glory.
Sexy Monica Lewinsky (To add to the overall awkwardness, have a friend go as sexy Hillary Clinton.)
Sexy Dori from "

Finding Nemo

"
Sexy Mrs. Potato Head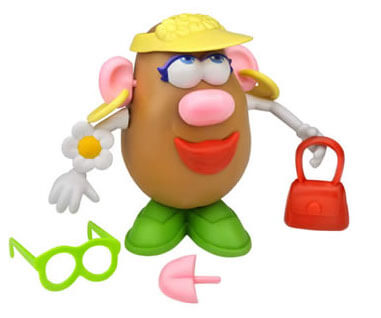 Sexy Mario Costume (There are female and male versions, so dress your significant other in one as well to show your awkwardly-sexy love!)
Sexy Orange Wedge (Wearing a sexy interpretation of a piece of fruit is the quickest way to

stand out

in a crowd).
Image: Vampire Rave