Between new relationships and post-adolescent hormones, college is a fitting time and place to explore one's artistic muse. Young students' minds are filled with new innovations and fresh perspectives, and when they come together to make music, it might not always be technically perfect, but with a little luck, dedication and talent, magic happens. If it wasn't for college, these students-turned-musicians would've never met, and these seven bands wouldn't even exist.
1. Vampire Weekend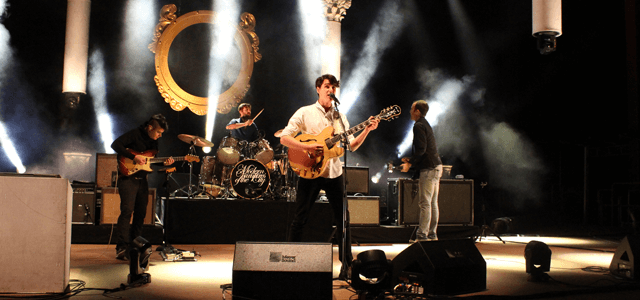 Ironically, band frontman Ezra Koenig and drummer Chris Tomson first bonded over their love of rap. While enrolled in Columbia University, the group originally made music under the alias L'Homme Run — and although they claimed to be serious about their rap jams, no one else seemed to think so. It's easy to understand why, considering they were rapping about things like ordering pizza. Koenig admits to having an eclectic taste in music, so even though Vampire Weekend is usually relegated to the indie rock category, the band makes an effort to implement a handful of varying cultural styles into their songs, like bachata instruments and dancehall beats.
2. London Grammar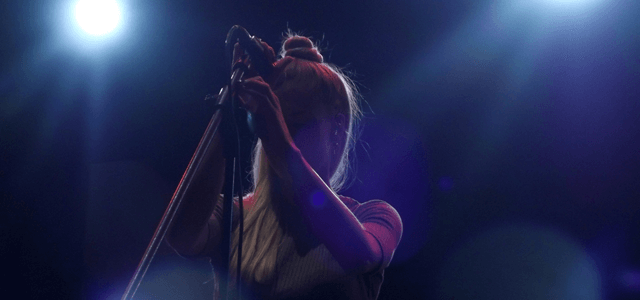 In 2009, vocalist Hannah Reid met guitarist Dan Rothman in their freshman residence halls at the University of Nottingham. Percussionist/pianist Dot Major, who was a grade younger, joined up a year later, and eventually the group started releasing their own subdued take on electronic pop. Most of their songs feature Reid's belting voice laid over lilting piano melodies and moody guitars, and their sound has drawn comparisons to other indie acts like The xx, Daughter and Florence and the Machine.
3. MGMT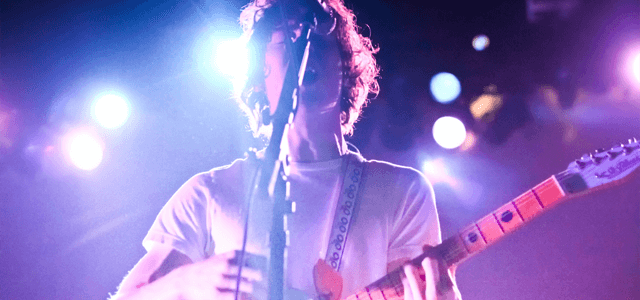 Wesleyan University was the birthplace of these psychedelic rock superstars' friendship back in 2002. Ben Goldwasser and Andrew Vanwyngarden grew close during their freshman year, and after graduating in 2005 released their iconic first EP, Time to Pretend. Their synth-driven blend of rock, psychedelia and electronica immediately launched them to the top of the record charts, their first full-length album Oracular Spectacular even earning a spot on Rolling Stone's list of The 500 Greatest Albums of All Time.
4. alt-J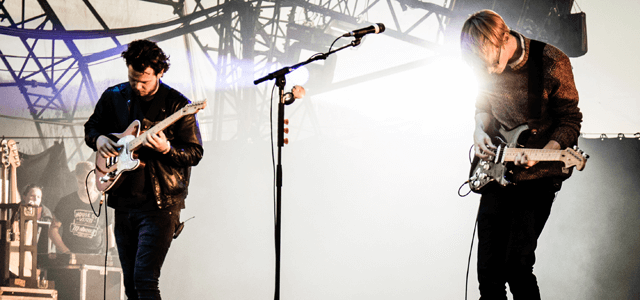 Indie group alt-J coalesced seven years ago at Leeds University in England, where three of the four members were pursuing degrees in Fine Art. Lead vocalist Joe Newman revealed to bassist Gwil Sainsbury his personal stash of material, and ever since then they've crafted jangling, heavily-textured rock that's earned them international fame. Their debut album, An Awesome Wave, won the British Mercury Prize in 2012.
5. Passion Pit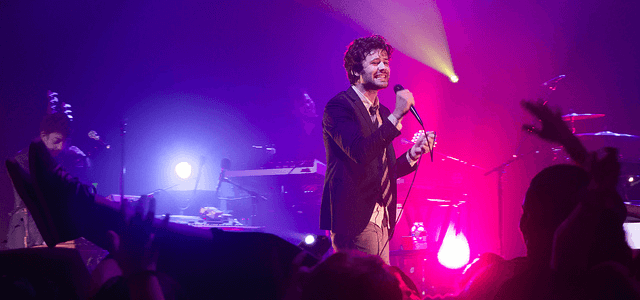 Michael Angelakos crafted the Chunk of Change EP alone on a laptop while studying at Emerson College. It was just a project for his girlfriend at the time, but the shimmering single "Sleepyhead" quickly spread across campus — and just like that, Angelakos went from performing at local college parties to signing a deal with Columbia Records. Angelakos never made it to graduation, but he and a few friends quickly formed a band and brought their first full-length album, Manners, into existence.
6. Arcade Fire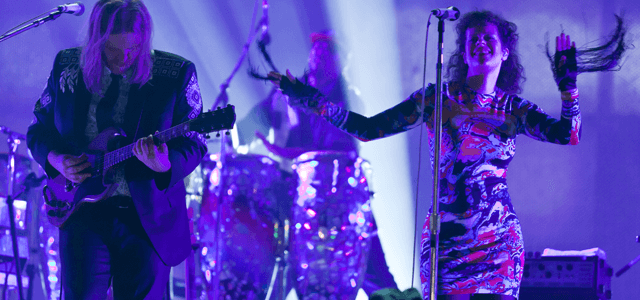 Although Josh Deu and Win Butler were high school buddies, it wasn't until they were both at Montreal's Concordia College in 2001 that they began exploring music together. Desperate for somewhere secluded to rehearse, they snuck into empty classrooms at nearby McGill University, where they met music student and future bandmate Régine Chassagne. Deu left the band on good terms in 2003, the same year Chassagne and Butler got married, but the band has since added a handful of other members and continues to release superb albums every couple of years. Their latest release, Reflektor, won Album of the Year at the 2014 Juno Awards.
7. Coldplay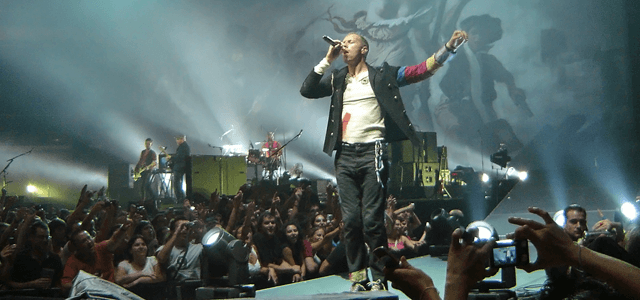 Johnny Buckland and Chris Martin met all the way back in 1996, during Orientation Week at University College London. They shuffled through an assortment of names as the band's lineup solidified — first performing as Pectoralz, then as Starfish when bassist Guy Berryman joined, and finally landing on Coldplay after percussionist Will Champion was added to the group. The band waited until finals were over in 1999 to sign a five-album contract with Parlophone, after which they released the wildly successful Parachutes.