You've been rocking the one arm tan you get from sitting next to the window in a stuffy indoor classroom all year. But what if I told you you could get an all-over glow and even a killer core with these 13 classes? That's right: these classes get you outdoors and active for the same college credit as Calculus IV in room 302. Though summer may be coming to a close, add these classes to your summer wish list.
1. Wakeboarding at University of San Diego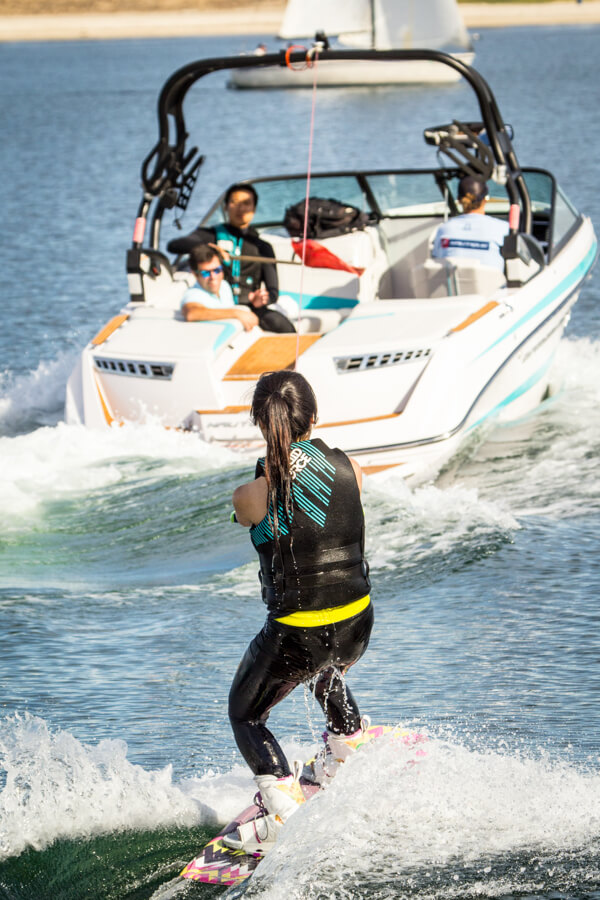 At USD, you can take outdoor watersports classes in the picturesque Mission Bay. The 15-week class teaches you to wakeboard like Tony Hawk can skateboard. No experience? Doesn't matter. Sign up to learn before your friend invites you to their lake house this summer and you have no clue what to do when they throw the rope your way. "Each instructor is a US Coast Guard licensed Captain with a Red Cross Lifeguarding certification and hundreds or thousands of hours on the water," Kevin Straw, a class instructor, said. "Experienced riders can progress their skills each week with customized instruction from the boat driver and learn to land wake to wake jumps, 360s and even flips," Straw said. Once you register, you choose your own schedule. Catch some rays and some Z's without stressing about fitting them in to your already hectic schedule.
2. Stand-up Paddleboarding at Cornell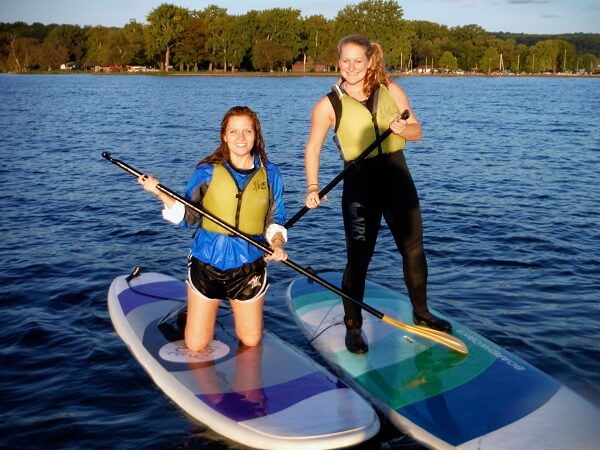 If your summer consists of tanning in a bikini, you'll want a killer six pack to show off while you do it. And no, not a six pack of Natty Lite. This paddle boarding class lets you show off your beach bod and keep it toned as you keep your core tight and balance on the board. "Stand up paddle boarding is a great core workout. Once you get the hang of it, you can paddle to increase your heart rate and get a good cardiovascular workout as well," Sarah Myers, a paddling instructor at Cornell, said. "Sometimes there is a fear of falling off, but once people realize that it's actually fun to fall in the water, they tend to loosen up and have a good time."
3. PADI Scuba Classes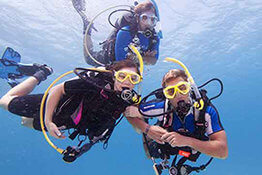 Instead of staying holed up inside watching Little Mermaid and Finding Nemo wishing you could see all the magic "down where it's wetter," go out and do it. Learn to scuba dive with PADI, and earn college credit for it. All you need to do is check with your university to see if they'll transfer the credit. Then, you can fulfill credit hours for physical education requirements, public policy/management requirements or even criminal justice requirements.
4. Exploring the Natural Wonders of Iowa at University of Iowa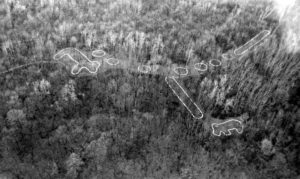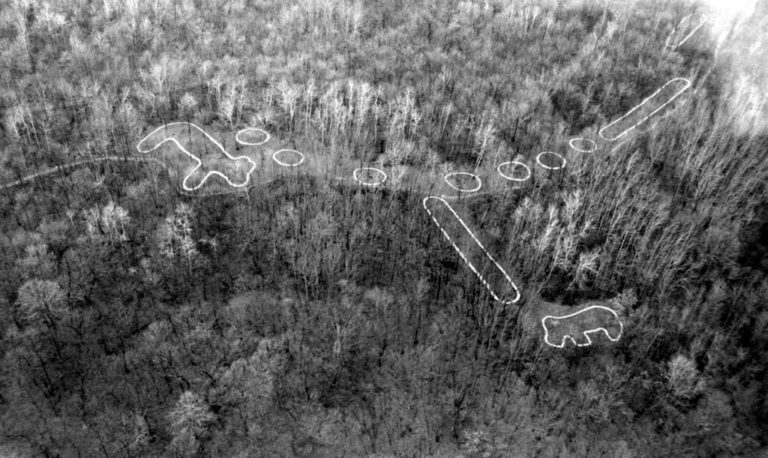 Okay rocks, now let's get in formation. This class takes you to the geological formations of Maquoketa Caves State Park or animal-shaped mounds of Effigy Mounds National Monument. Caves don't sound like the perfect place to get a tan, but until you get under a cavern, you'll be trekking under the cornflower blue Iowa sky. "We will hike five to 10 miles through the trails on rocky and wooded terrain, and see some of the 200 Effigy Mounds. These are ancient sacred native burial sites," Brian Morelli, a class instructor, said. Better pack sunblock and an extra water bottle. "I teach some technical outdoor skills such as planning and packing appropriately, setting up a tent, using maps, how to cook in a sanitary and safe way and best practices for enjoying the outdoors in a safe way. My goal for the class is to expose students to basic outdoor schools and beautiful places nearby in hopes they will feel comfortable trying an outing on their own or with friends."
5. Snorkeling at University of Hawaii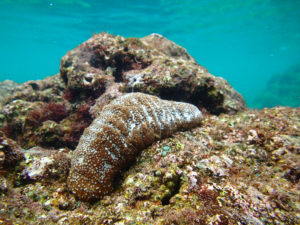 This class is only one day for a couple of hours, yet those hours will be well-spent. If you've had Shark Week marked on your calendar all year, you'll love the name of the location: Shark's Cove. Adventure seekers should sign up immediately (and bring a GoPro to capture the whole thing). Explore the underwater sights of Oahu for college credit, and then spend the rest of the sunny day lying on the beach recounting your close shark encounter with your tanning buddies.
6. Surfing at University of California Los Angles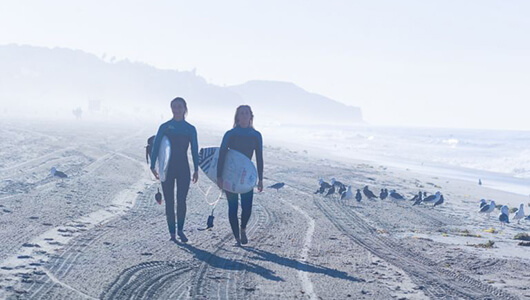 In the words of Barney Stinson, suit up. In a wetsuit that is. Your favorite abs-baring swimsuit might not be the best option as you ride the gnarly Pacific waves, so save them for that end of summer pool party. Don't worry about awkward tan lines though because you'll have plenty of time afterwards to even out in the sun on the sand. By the end of the semester when you're a surfing pro, you can show off your tan skin and toned abs and arms while you hang 10. Hope you're not crowd shy because you'll be surfing on the famous Venice Beach with a huge audience to show your rad surf skills.
7. Introduction to Kayaking at Montana State University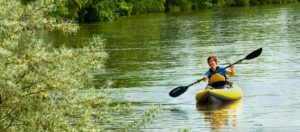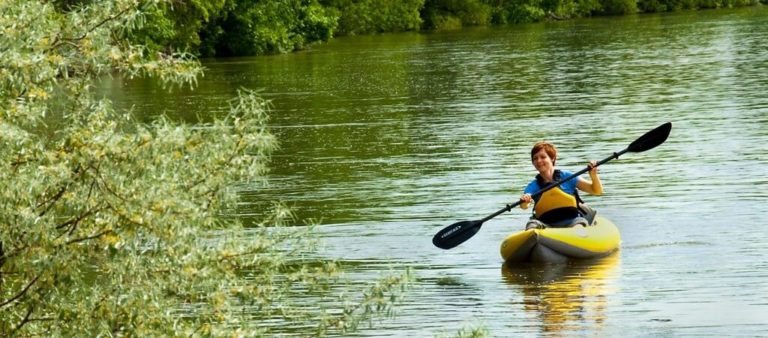 Don't graduate from MSU without appreciating the all picturesque mountains and rivers it has to offer. In Introduction to Kayaking, learn the basics to starting your own river expedition through this wilderness. The class is only five days with two pool-based hands-on instruction days. This means having time during the rest of summer to paddle out to whatever sun-soaked patch of wilderness you want to get your tan on.
9. Experiencing Marine Mammals in Their Environment at College of the Atlantic Life on Mount Desert Rock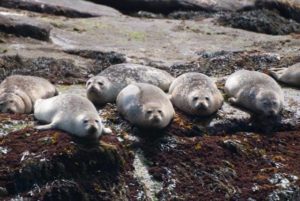 Can you speak whale? Then register for Experiencing Marine Mammals in Their Environment before summer starts. For all the animal lovers who also want to spend their days sunning on a remote Maine island, this class combines your favorite things. The class runs for 10 days, and students spend five of those days on Mount Desert Rock learning about underwater mammals or on a boat whale watching. Whales, dolphins and seals love to stop by Mount Desert Rock to say hi.
9. Disc Golf at Emory and Henry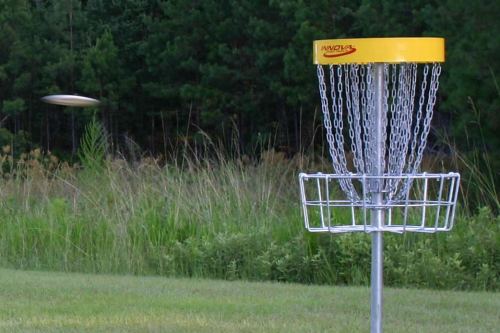 The Emory and Henry College College Outdoors program lists disc golf as one of their courses, so you know the emphasis is on fun. The up-to-date 2006 course in the historic forests and hills of Virginia combines the old and new in the best way. "I've been playing disc golf for 20 years. I've been playing the course every week for 10 years, and I still find the play challenging and fun. I knew when I designed and built the course that if I made it too easy, I would get bored with the course," instructor James Harrison said.
10. Outdoor Science School at Portland Community College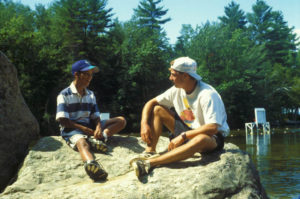 In this program, you can be the teacher. As a counselor for high school aged students, spend your day half as Bill-Nye and half as Amy Poehler or Paul Rudd in Wet Hot American Summer. The class is only a week long, and your only assignment is a reflection paper at the end. That's a small price to pay for spending all day out in the sun acting like a kid. This class is perfect for Education or Outdoor Recreation and Management majors.
11. Marine Biology at Unity College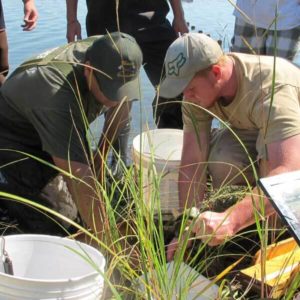 Unity College is America's environmental university, so you'll be up close and personal with all Nemos, Sebastians and Shamus, oh my! Unity College emphasizes sustainability in each of their classes, meaning your education takes you one step closer to being the best steward for the Earth you can be. With small class sizes and the beautiful Maine coastlines, get used to just you and the creatures of the sea under the sun.
12. Rafting at Western Colorado State University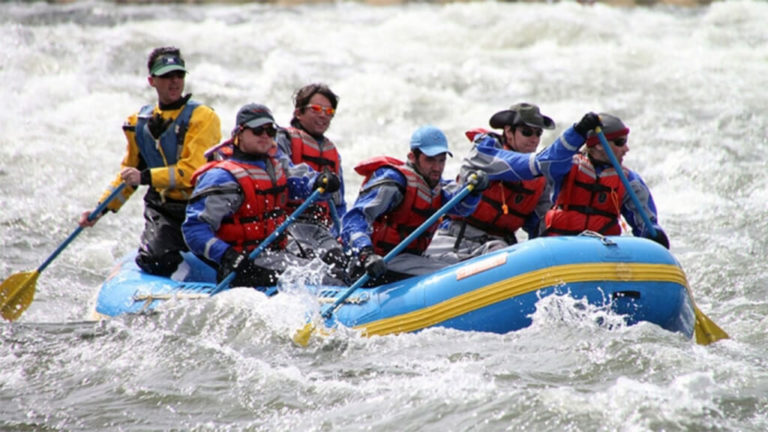 Life jackets and a strong stomach are prerequisites for this course. Learn to handle white-water rafting with this Outward Bound class, and earn credit for Western Colorado State University. Master rafts, paddlecats or sit-on-top kayaks. And after your adventure, strip down to your bathing suit on the sunny riverbank to dry off and soak up the sun.
13. Any astronomy class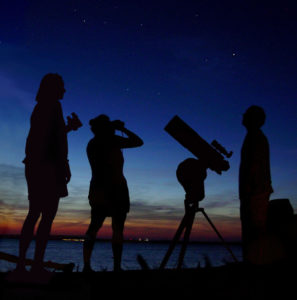 If all else fails, take an astronomy night class. Your subjects (the moon and stars) won't come out until it's dark anyway (as most college students ready to party do). "[The class has] observatory nights where they set up three or four telescopes of what's available that night for you to look through," Rebecca Lorezno, who took Discover the Universe at the University of Florida, said. You'll have all day to sit under the sun and work on your tan before night falls. Problem solved!