Though we wish for relaxation, internships, summer classes and visiting family can make summer break stressful. We could all use a little retail therapy or even just a moment of online shopping to give our minds a break.
Here are 50 cool gifts on Amazon that will give you a shopping break while browsing and help you destress once you buy them.
Complete your summer look with this pair of retro sunglasses. Nothing makes a better accessory in beach pics than a cute pair of sunnies.
Price: $9.99
What better way to destress than by repeatedly smashing that Nut Button? "For the memes," College of William & Mary sophomore Laurel Perchalski said. It declares its catchphrase every time you press it like a Staples Easy Button, except this one just screams "Nut!"
Price: $14.99
You know you've built up knots in your back from travelling home in cramped cars or on overpriced planes. Roll out those knots without wearing out your hands in the process by using this back roller. Instead of having to rub your hands deep into the knots in your muscles, you can either hold this and let the ball apply most of the pressure or you can lay on it and move your back over it.
Price: $6.99
Fill your dorm with the haunting sound of a theremin. As an instrument you play without touching it, but rather by waving your hands in the air around it, you'll definitely be a hit at parties. "I fell in love with Theremin music recently," sophomore at William & Mary Destiny Cates said. "It looks super cool and the fact that I could literally buy one online for $100 is exciting." It sounds sort of like a spaceship so maybe you can summon some aliens to kidnap you to a summer escape.
Price: $99.95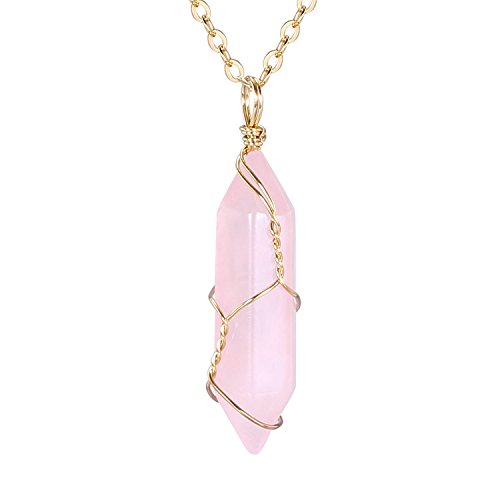 A piece of statement jewelry makes a great gift for anyone: a friend, a "we're-just-talking" significant other or a sibling. Buy anyone this necklace because your gift will always be close to their heart—okay, yeah, that's definitely too cheesy.
Price: $13.99
Everyone needs a laptop to succeed in 2018. Update your old clunker with a new Chromebook. "I need a faster, smaller laptop for school," sophomore at the University of Mary Washington Kim Fulco said. "My current one is really slow and it's difficult to bring it around campus when I need to." At only fourteen inches, this Chromebook fits neatly with the folders in your bag without wearing out your shoulders.
Price: $299.99
Drink your morning coffee and let everyone know exactly how those early work hours are making you feel. The cute little ghost helps bring your spirits back from the dead while it holds your morning brew. Plus, there's no better way to reward yourself for a semester well done than with a mug cake.
Price: $14.99
Nothing has more potential than a blank notebook. Start your summer off right by buying a new Stone Paper Notebook. "They're amazing and I go through journals so fast," College of William & Mary student Toni Jo Zeigler said. With pages made from stone and a cool marble design on the cover, this notebook makes anything from notes to personal writing appear on the page easier than ever.
Price: $12.99
With this watch, you can put off leaving bed until the very last minute and still roll into work in style. The sleek wood design stands above average metal watches. Plus, it feels more natural and matches khakis or brown shoes better.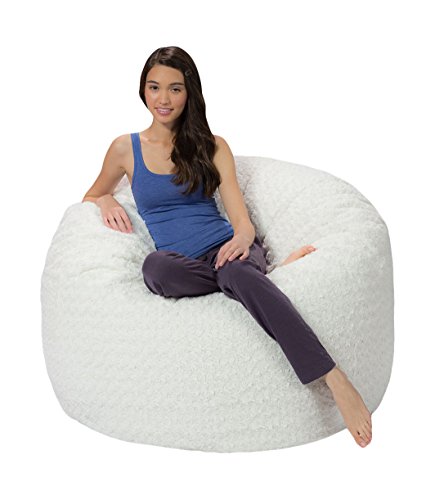 Add stylish seating to your cramped quarters with this fluffy bean bag chair. "I've always wanted a bean bag chair because I think they're so comfy. Also, I always thought it would be cool to have movie nights where everybody had their own bean bag chair. I want one so bad," Virginia Commonwealth University sophomore Rokia Chambers said. Crash into this comfy chair after a long day with style.
Price: $250
Save the environment from those wasteful plastic red cups with a set of these glasses. Since the set comes with cups of two sizes and "Frustration Free" packaging, they make the perfect starter set. Swap out your plastic-ware with these glasses that actually look good in your kitchen cabinets.
Price: $34.99
Whether you down iced coffee as the summer heat starts to break or you work off the stress of the end of a long shift with a chill mixed drink, you need some ice to keep it cool. Why not switch up those boring cubes for a set of skulls? "Ice is usually the least interesting part of a drink but not when you've got something like this!" William & Mary sophomore Gil Osofsky said. With skull ice cubes, even your drink can echo how you feel.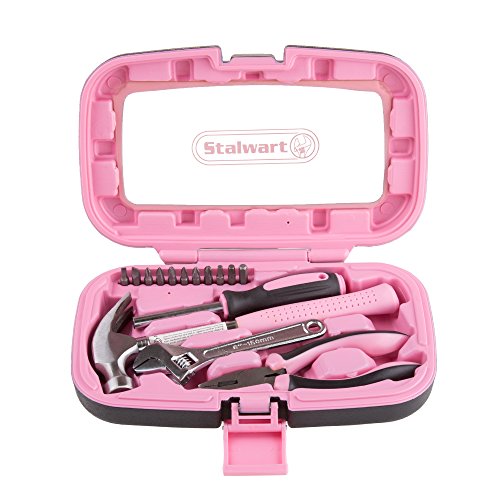 Something will need fixing while you live at college (besides your sleep schedule) and you can't always call your parents to help you. Prepare yourself for adulthood with this stylish tool kit. It has all the essential tools you might need and fits in a nice carrying case so they stay organized in one, neat place.
Price: $15.19
Do you even remember the last time you had a chance to read for pleasure? Give yourself a break and crack open a good book. An autobiography about a man nearly certified to be a neurosurgeon when diagnosed with cancer, the book dwells on the idea of success and what makes life worth living. "I want to read this book because I've heard that it changes your perspective on how to appreciate the time that you have to live and why we all need to use that time in a meaningful way," William & Mary sophomore Megan Thompson said. Open your mind and open this book. Let yourself relax for a few hours this summer.
Price: $15.76
15. Sheet Masks
Being stressed 24/7 is no way to live. Give yourself a break with a seven-day sheet mask set that includes seven different sheets for seven different problems. Now you will have seven different ways to relax. Lay back, put on a face mask, and let summer be as peaceful as you always wish it could be.
Price: $8.62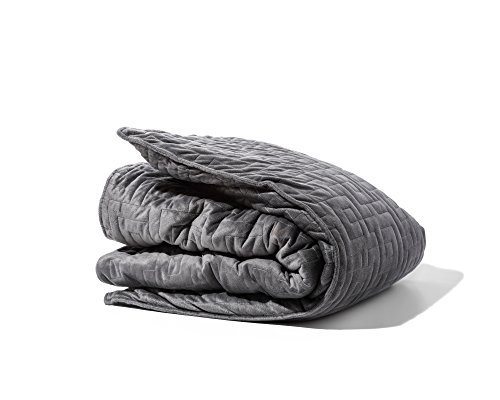 "I hear it helps with stress and it's pretty much a hug you can walk around with," sophomore at the University of Mary Washington Rachel Weidley said. Make up for the hours of neglected sleep during finals season by beginning the summer wrapping yourself up in this blanket. "I love sleeping and this is supposed to make your sleep so much better. It also looks super comfy," sophomore at William & Mary Raaddhika Tandon said. Buy this blanket and start catching restful zzz's. You deserve a few more hours of sleep than you get.
Price: $199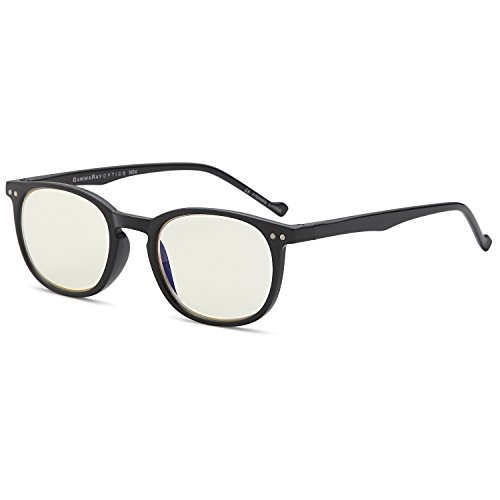 Save your eyes from the fatigue of typing essays and watching Netflix all day with a pair of UV blocking glasses. By preventing blue light from passing through the lenses, your eyes won't be as tired at the end of the day. You can binge all the Brooklyn 99 or Riverdale you missed during the school year.
Price: $17.99
Treat your artistic side after being buried essays and exams for so long. "Digital art has become the most common art form these days and the best way to draw digitally would be with a good tablet," sophomore from Northern Virginia Community College Roxy Talbot said, sharing a certain tablet on her wish list since high school. With this tablet, you can draw straight to your computer without having to scan in your artwork or attempt to use a mouse.
Price: $339.00
Keep this handy card in your wallet between your student ID and your debit card and never feel unprepared again. Always be ready to pop bottles, cut open packages and impress everyone around you with this Credit Card Survival tool. It makes the perfect gift for any dad, brother or guy in your life.
Price: $4.99
Don't neglect your hydration while you pursue your summer internship. "I want a reusable glass water bottle to be more environmentally friendly and so I can stop having to buy those heavy packages of bottled water," sophomore of Hollins University Grace Miller said. Why waste plastic bottles when you can stay hydrated in style? Those plastic bottles get expensive, too heavy to carry back from the store and outdated by not having a reusable water bottle in 2018.
Price: $12.74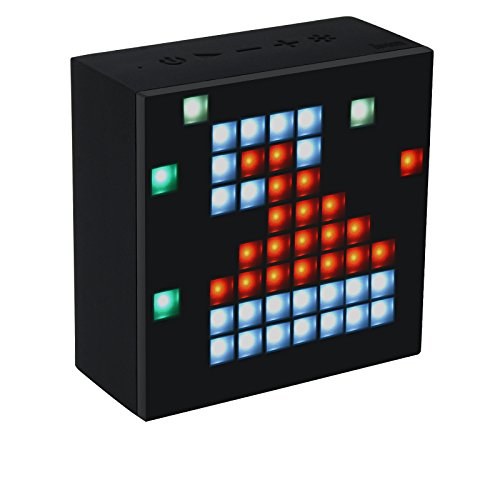 Listen to your music and customize your room all at once. Destress with a playlist and design a little picture for your speaker to match your mood. It will dress up every desk, shelf or wall.
Price: $39.90
Take a break from the pressure of your summer job by watching a couple YouTube videos. While you surf the web, why not grab yourself a shirt? "Shane Dawson gives me life," Northern Virginia Community College sophomore Amira Janele said. A pig screaming "OHMYGOD" over and over: how else would you describe finals season ending?
Keep your face clear even as you freak out over making the best impression you can at your summer internship. This spray helps control dry skin and oil.
Price: $12.00
The charge on your phone just doesn't last as long as you want it to anymore. You know you'll refresh Snapchat and Instagram two million times a day this summer—don't let your phone die in the process. "I could charge the power bank once and not have to worry about charging it again for a while, which with the power bank I have now I have to charge it every night and I only get one charge on my phone before I have to charge it again," Hollins University junior Molly Barkley said. With dual-device charging, you can bring your devices back to life more times than Sam and Dean get resurrected on Supernatural.
Make those deadlines filling your planner look a little less threatening by decorating your calendar with a nice set of stickers. You'll look forward to assignments, summer get togethers and even early morning meetings when the stickers hype you up.
Price: $12.95
Take photos to fill up your Instagram this summer so when fall semester bogs you down with midterms you can look back at your best summer moments. "I want to get more into taking photos and creating videos," Northern Virginia Community College sophomore Amber Elston said. Take quality shots by snapping up this camera.
Price: $859.00
Your ten-year-old self always wanted them, so wait no longer. You made it to the long-awaited summer time. You deserve a fun reward.
Price: $11.49
Consider a new career as a YouTuber as you lounge on a beach somewhere this summer and contemplate whether going back to school is worth it. To create successful videos, you need to be heard. "I need to record some things for creative projects I have in mind, but I need a new microphone to do so," Northern Virginia Community College sophomore Colleen Kimble said. Don't let your dreams just be dreams, start the YouTube channel you know you want to run.
Price: $108.00
You know you neglected your hair care at least a little bit this final season. Refresh your locks with a cheap conditioner you can order online and get Insta ready for summer.
Price: $9.91
Even as you feel dead inside, start bringing new life into the world by planting a few seeds. "I would want to grow my own currant bush since it's my favorite fruit," James Madison University freshman Alexandra Stark said. "They're also very hard to find and remind me of Wisconsin trips with my dad." Feel nostalgic as you breathe new life into a red currant bush.
Price: $1.40
Celebrate ditching dining hall food for the summer and make yourself something healthy in this slow cooker. Slow cookers do a lot more than just cook a mean stew, too. You can make anything from dip to cobbler to mac and cheese in this sturdy little thing.
Price: $16.99
Have some fun with some cute instant photos. Hang them on your wall as soon as you get home for the summer. "I always thought about Polaroid cameras as cool and trendy and they remind me of my childhood. I love the fact that you can capture a moment and instantly cherish it," William & Mary sophomore Sharolyn Burt said. Refresh your high school bedroom by replacing those prom photos with up-to-date snaps.
Price: $198
Spread positivity during the balancing act of summer jobs by passing your friends a page from a fun pad. Don't let your friends suffer too much under the stress of making money. Lift their spirits with a few check marks.
Price: $2.64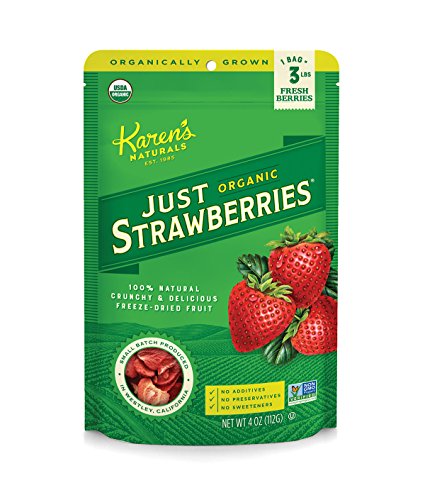 Snack on something other than the cheap junk food you hoarded until the end of the semester. In fact, throw that stuff away because summer time has arrived and you deserve better. Refresh your taste buds with these strawberries. "They are a superior snack in every way," William & Mary junior Jessica Laury said. "Sweet, low calorie, not heavy (in actual poundage or how they feel in the tummy) and semi-healthy. Only down side is that it's three to five dollars a bag and I eat a lot of them." These freeze-dried strawberries come in Special K cereals but now, you can eat them now without picking them out of the box.
Price: $14.50
Lighten up your desktop with this cute scissor and paperclip set. This little pal will cheer you on through all your homework and will look great on your desk all year round.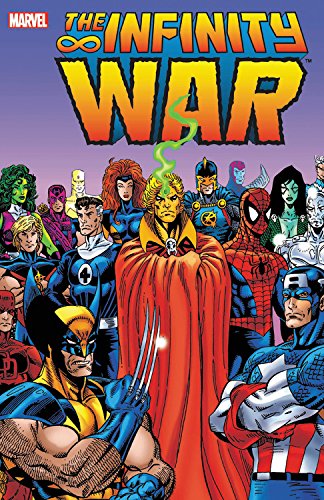 You know you suffered. You know you avoided spoilers and still had your heart shattered. "I want this because it's one of the books Avengers: Infinity War is based on," University of Maryland senior Mohamed Nassif said. You know you want to read it too. Maybe it will make up for the heart-wrenching movie. Maybe.
Price: $17.99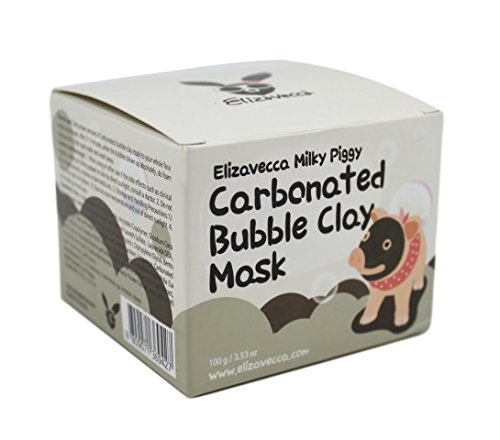 Refresh yourself with this bubbling face mask. Make yourself smile and wash away the dirt from the long work weeks with a couple of foam bubbles. It turns your face into a cloud. How can you feel stressed as a cloud?
Price: $8.59
Coffee basically guarantees making it through the last few hours at the office on a Friday afternoon, so save yourself the Starbucks run and buy yourself a kettle. Its versatility makes it an even more desirable tool. "I want to make pasta at like 2 a.m. without having to go to the kitchen and using a pot," University of Mary Washington student Sarai David said. You can make yourself coffee right in your room and a cup of noodles to go with it immediately after. Make your dorm room the height of luxury.
Stay warm and positive with a cozy adult onesie. Nothing can get you down when you disguise yourself as a giant stuffed animal. Giant stuffed animals don't have responsibilities. Giant stuffed animals don't have to work for the summer.
Price: $24.69
If you don't like coffee, maybe a good sugar rush will get you through the last few hours of your summer travel. But before then, you should definitely treat yourself to something sweet after such a hard semester. You deserve it. "The tart sugary taste has always been a favorite of my childhood, a massive heap of sweet nostalgia," University of Illinois at Chicago sophomore Amy Malakoff said. Your roommate will try to steal them, but with two whole pounds of Pez you can share and still hoard enough for yourself.
Price: $12.38
Keep your toes from getting cold on the tile floors of your home with these cute and classic bunny slippers. Hop from one issue to the next and let your bunny pals help you avoid your mind exploding from the stress of it all.
Price: $29.95
Everyone needs an instrument this cute and funny. You play the instrument by pressing the buttons on the stem and squeezing the mouth open. William & Mary sophomore Max Sacher offered only this YouTube video as an explanation. What more do you need?
Price: $21.74
If you feel a little lost after a hard semester, give yourself a break and read a book. This one will help you feel like less of a mess and it makes the perfect summer read. Read it on the beach, your lunch break or during your post-finals existential crisis.
Price: $7.89
Stay warm in the blasting A/C by becoming a BRRRRito. Hibernate as soon as summer rolls around. Choose to sleep in style and become a blanket burrito as you catch up on that slumber. Dream of all the Chipotle you'll eat and how little work you'll have to do.
Create the most aesthetic room in your entire dorm hall with this set of string lights that doubles as a speaker. Relax with soft music and warm lights.
Price: $24.99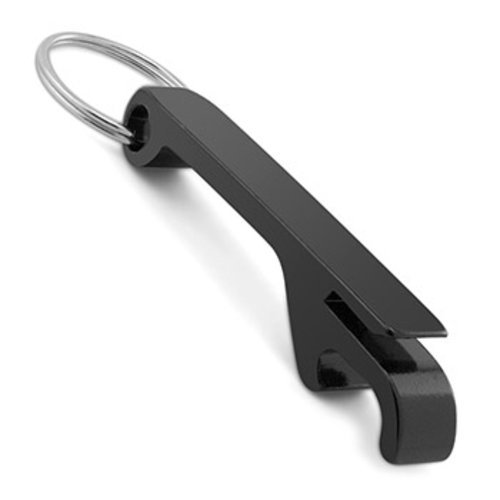 For the college student on the go, give the gift of easily opening bottles. Now that you drink legally, always be prepared to open a beer and relax. You can use it all year, popping bottles and forgetting your worries.
Price: $4.99
Use this customizable felt board as a to-do list or a showcase for memes to bring some joy to your room. Let your roommate know exactly how you feel. Maybe they'll bring you a sweet treat to help you feel better when they read about your elevated stress levels. Switch out your outdated prom photos for this sleek letterboard.
Price: $20.95
Organize all your office supplies, text books and the books you say you'd read but haven't had the chance to. You have some time to read this summer, right? Between work, family, friends and sleeping off the exhaustion of the accidentally staying up too late this summer?
Price: $39.95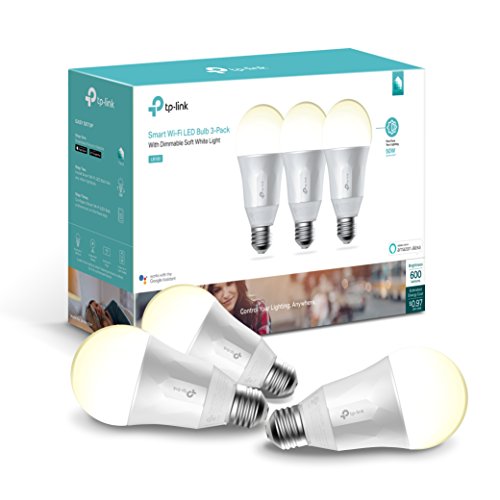 Have the lighting in your room match your mood with a bulb that changes color by request. With just an app, you can turn your boring dorm room into the perfect hangout space or you can use it to update your high school bedroom. Maybe the bulb will keep away the nightmares of rush-hour traffic?
Price: $59.90
Let the world know you won't be conversing as you destress from a brutal semester (or year). "Earphones are an essential piece of equipment for any college student," Northern Virginia Community College sophomore Sean Campbell said. This set fits comfortably in your ears, has volume control and a microphone.