The crisp fall weather hangs in the air and the semester's winding down from midterm stress. That doesn't mean we're slowing down activism any time soon. Looking for volunteer opportunities? Or maybe you want the chance to mingle with potential governors. Our 50by2050 partners make it easy for you to finish the semester activism game strong.
NOVEMBER EVENTS
NOVEMBER 4: HRC: 18th Annual Palm Springs Garden Party
Palm Springs, CA
1:30–4:30 p.m. at The Old Las Palmas Residence of HRC Donors Geoff Kors and James Williamson
Get involved and support HRC by donating goods and services for the auction. Home furnishings artwork, gift certificates, restaurants, fitness packages and jewelry will be available for bidding.
NOVEMBER 4: EMERGE AMERICA: Biannual Event
Louisville, KY
Reception at 5:30 p.m., Dinner at 7 p.m. at The Henry Clay
Local elected officials, candidates for political office and other stakeholders will gather to celebrate the success of the organization, honor its alums and women leaders from across the Bluegrass and recommit themselves to addressing the difficulties that Kentucky Democratic women face when they decide to run for office.
NOVEMBER 5: IGNITE: Madison Mobilizes with IGNITE
Madison, WI
2–4 p.m. at the Wisconsin State Capitol Building, 2 E. Main Street
Do you want to learn how to run as a public leader? Check out this workshop, hosted by Madison Mobilizes in partnership with IGNITE, aimed at teaching local leaders, both elected and wannabees, how to take charge of their own political power.
NOVEMBER 6: EMILY's List: Briefing and Luncheon
Chicago, IL
10 a.m.–12 p.m. at JW Marriott Chicago, 151 W Adams Street
Join EMILY's List President Stephanie Schriock for a luncheon along with Jacky Rosen, Candidate for U.S. Senate from Nevada, Stacey Abrams, Candidate for Governor from Georgia, and Cary Kennedy, Candidate for Governor from Colorado.
NOVEMBER 6: EMILY's List: Cocktails for Change Reception
Chicago, IL
5:30–7 p.m. at Hubbard Inn, 110 W Hubbard St
Sip cocktails and engage with game changers in the political field at this event, featuring EMILY's List President Stephanie Schriock and Stacey Abrams, Candidate for Governor of Georgia.
NOVEMBER 7: SHE SHOULD RUN: Geller 20.20k

Guilford, CT
6 a.m–11:59 p.m., Virtual
Run for fun (and funds) to support She Should Run and the female candidates across the country running for office. The race is virtual, meaning you can run all 20.2 km (or 12.55 mi) on November 7 or get ahead in the coming days and save the last few for race day.
NOVEMBER 13: EMERGE AMERICA: 10th Anniversary Women of the Decade
Boston, MA
5:30–8 p.m. at Foley & Lardner LLP
Celebrate EMERGE Massachusetts's 10 year anniversary and toast to another 10 amazing years of helping women run for political office.
NOVEMBER 17: EMERGE AMERICA: Ambition to Action: Changing the Face of History
San Francisco, CA
11:30 a.m. reception, 12:30 p.m. luncheon at Pullman San Francisco Bay
Join or volunteer at Emerge America's annual event, hosted by Emerge America President Amanda Dew Steele and Rep. Kyrsten Sinema (and candidate for U.S. Senate in Arizona).
NOVEMBER 18: HRC: HRC 2017 San Antonio Gala

Chicago, IL
5–10 p.m. at The Fairmont Chicago Hotel, Millennium Park
Celebrate the LGBTQ community and HRC's call to action. Be part of the movement for full equality.
APPLY NOW
HUMAN RIGHTS CAMPAIGN
Spring Semester Internship
Apply here: Alabama, Arkansas or Mississippi
HUMAN RIGHTS CAMPAIGN
Various internships with the organization: More info
VICTORY FUND
Special Events Internship: Apply here
VICTORY FUND
Fundraising Internship: Apply here
VICTORY FUND
Communications Intern: Apply here
GET INVOLVED
IGNITE
Join or Start your own campus chapter
RUNNING START
Train women to run on your campus with an Elect Her workshop: More info
HIGHER HEIGHTS
Join Higher Heights' Fall #BlackWomenLead Political Leadership Webinars Series. Sign up today to be the first to know when registrations opens for the today. Topics will include:
Developing and Amplifying Your Political Voice
Navigating PACs and The Endorsement Process
Party Politics 101
EMILY'S LIST
Run to Win
Training to run for office: Apply here
EMERGE AMERICA
Training to run for office: More info
SHE SHOULD RUN
Nominate yourself to run for office: Get started here
HUMAN RIGHTS CAMPAIGN:
Become a student member: Apply here
#Resist: More info
VICTORY FUND
Sign petitions and show the government that you stand with the LGBTQ community: More info
Powerful Women Leaders
Florida Congresswoman Lois Frankel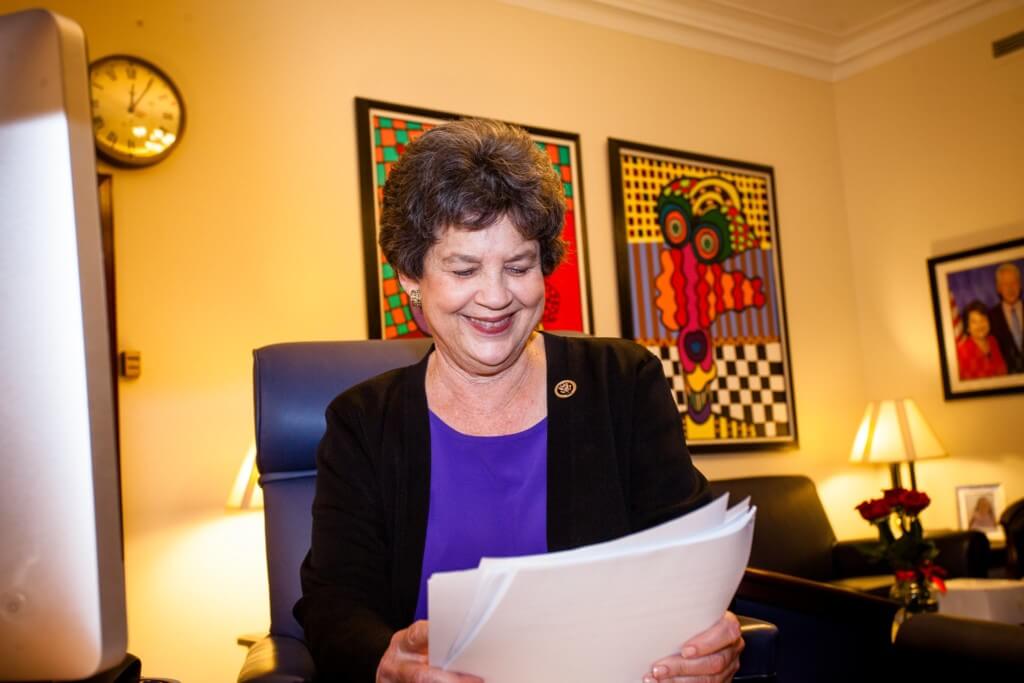 "The women's economic agenda, when you think about it, is common sense. Equal pay, why is anyone against it? Affordable and quality childcare, so people can work and make sure their kids are safe, retirement security, access to healthcare. These are concepts Republicans in Congress are not embracing. One thing I've learned over time is that, if these are important values and ideas, you've got to keep beating that drum, because if you don't, it will never happen. Beat the drum and one day we will be back in a position in Congress where we'll get it done."
Help make Congress 50% women by 2050.