Just because the Spring semester ended doesn't mean the learning should stop. Taking classes during summer break serves as a great way to get credits quickly. A perfect option for anyone looking to finish college early, doesn't want to waste time or finds themselves behind on credits and aims to graduate on time. With a shorter class term, though, comes a heavier workload. In a summer session, you still need to learn the same material you would in a typical semester, just in a condensed period. This means instead of comprehending the same material in a 4-5 month timespan, you now need to understand it in as short as 3-4 weeks. A daunting task? Possibly. Impossible? No.
Check out these 5 ways to survive and succeed in summer classes so they don't get the best us:
1. Check Your Syllabus and Plan Early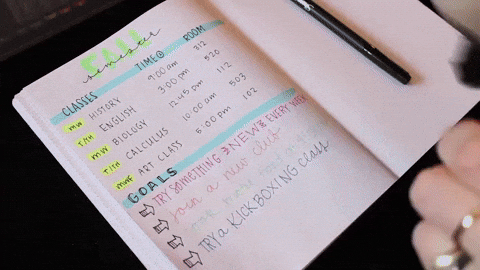 A shorter term means less time to learn the material. It's important to check your syllabus before class starts, if you can, or on the first day so you know what to expect and plan accordingly. Map out exactly what you need to know, by when and what you need to complete within a certain time frame. Writing this down in some sort of monthly planner or calendar will allow you to visualize your workload accurately. A syllabus serves as a helpful tool, use it to your advantage! 
"Checking the syllabus early on before the course starts is helpful because it will prepare you for the chapters you're going to look into. Also see the work that's expected of you to complete and how the course grades are set up," College of Staten Island senior Kaitlyn Cornacchio said. "I wouldn't want to be unprepared for a course that is a faster pace than most courses." 
By planning what assignments need to get done, you can map out what to study and set up how to approach the course. Planning can also save you time, allowing you to plan fun activities outside of your summer classes. If you secured a summer job/ internship or work more hours at your year-round job this time of year, then creating a detailed run down of the entire course on day one is essential to maintaining balance and doing well in the course. 
2. Reach Out to the Professor for Help if You Have Any Questions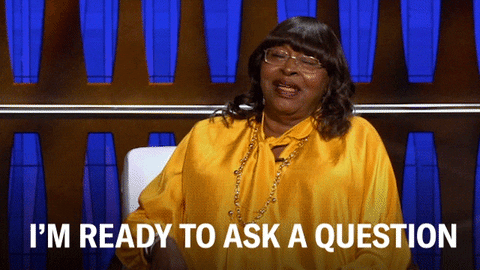 Professors are well aware that this is an accelerated course. Not only can the students find it overwhelming, but the professors might as well. They need to teach and grade the same way they would a class doubled in length. In instances like this, a lot of professors are understanding. If you find yourself confused on a topic, ask for help but DON'T WAIT. We don't have the time we would in a typical semester. If you need assistance, reach out to your professor as soon as possible for extra guidance or resources. See if your school offers tutoring during the summer, and if so, sign up. Honestly, even if you think you understand the material, some additional practice will only ensure that you master the current course content and can move forward confidently. 
3. Take the Class With Friends or Create a Study Group
If any of your friends within your major need to take the same class, see if they want to take it during the summer with you. Taking a class together can also work for people you know within different majors if you all need to take the same gen-ed/ core class. Everyone can go through it together and hold each other accountable. When taking classes with your friends, everybody work on assignments together. Total lifesaver if given a group project and need to find partners to work with in the class.
"In my major I got to know a few people through taking summer classes. We always try to help each other the best we can. That way we can all pass the summer course and we can all be one step closer to completing our majors," Cornacchio said. 
If you don't know anyone taking the class, try to connect with classmates and create a study group. You can also form a class group chat using a common platform used by many colleges, GroupMe. This app acts as a great choice if someone doesn't want to give out their personal phone number. Creating a group chat enables everyone to stay updated, and if you do somehow miss something or can't attend class one day, you'll know someone that can catch you up fast. Plus, who knows? By introducing yourself, you might make a new friend. 
4. Don't Miss Any Classes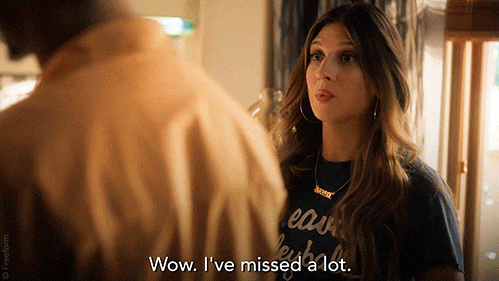 When taking summer courses, they sometimes will meet more frequently. Instead of a twice a week class, you may need to meet four days a week. Or your class sessions per day might last longer. Either way, missing one class puts you at risk of falling far behind quickly. If you really don't feel well or you need to miss a class for an extenuating circumstance, that's one thing. But don't ditch class just because you don't feel like going to school that day or you'd rather hang out with your friends by the pool. 
"Missing one class of a summer course is missing like three classes worth of work. Unless it's an absolute emergency, you shouldn't miss too many days of class. It could drop your grade down," Cornnacchio said. 
It is imperative that you physically attend class and are mentally present. Make sure when attending class that you stay focused and pay attention. Fewer classes means the professor will need to teach fast and move forward at a quicker rate than a standard semester. And because of the short amount of time, professors won't go back and review previous subjects during class as frequently, if at all. 
5. Look at Notes You've Already Taken (If You're Retaking the Class)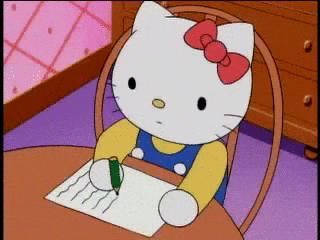 This last one applies to students that find themselves taking a summer class because they failed it once before. If this scenario applies to you, then you really need to plan ahead. You have an advantage here since you went through all the lessons before at a slower speed prior to entering the summer class. You may have saved your notes too and can review upcoming topics. However, you should still take notes the second time around. Some people say rewriting notes helps with retaining information and improving your memory overall. Plus, you might write stuff down that you missed the first time. Compare your older notes to the new notes and look for similarities and differences.
Taking a summer class may seem stressful, but it can provide some great benefits. Talk to an academic advisor, and remember to weigh the pros and cons of taking one before registering. You can always drop a course, but since it's shorter, you probably have less time to do so before it's too late and it shows up on your transcript. If you, decide to stick it out, remember the most important things: don't procrastinate and know you can still enjoy the summer. Make sure to find a balance between school and fun leisurely activities as well. Summer only comes once a year, and you deserve a break. If the class is remote, you can even still go on a vacation while completing your assignments. If you go about this the right way, you can absolutely enjoy your summer and do well in the class.