There are two types of universities: private and awesome. Ok, ok…private and public. Private universities are more like Kelly Rowland; public universities are more like Beyoncé. Sure, Kelly can sing, but Beyoncé sets the world on fire whenever she performs.
You get a quality education at both types, but a public university has way more benefits than a private one. Check out five reasons public universities are more Queen Bey than private universities will ever be.
1. Money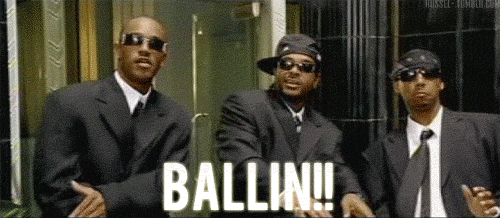 Mo' money, mo' problems. No money, even mo' problems. Private universities typically cost more than public universities. Way more. While public universities depend on state funds, private universities depend on tuition, endowment and donations. If you don't want your degree to be the only paper in your pocket by the time you graduate, you should definitely attend a public university.
"My financial aid had me balling; I didn't think I would get so much. But going to a public university, all the paperwork was worth it in the end." —Joseph Pierre, Sophomore, University of North Florida
The more you know, the more you grow. When Dr. Seuss said that I'm pretty sure he was talking about reading books and going to school, but the same totally applies to meeting people. Let's face it. There are way more students at public universities. More people equals more networking opportunities for future friendships and careers. It's not always what you know, but who you know, you know?
"I definitely believe that networking in a public university like ours is better because of all the diverse types of people you can meet, as well as how many of them you can meet. There's a much larger population at UF of course, meaning you can meet and network with so many more types of people and people in general." —Rodel Enderez, Sophomore, University of Florida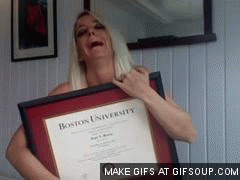 Most of the time, public universities offer more degrees than private ones. This means you can explore your interests and find your true passion. It allows more room for you to specialize based on your interests. Public relations major with a specialization in theatre? Done.  Private universities do have niches, but don't really allow you to explore a full academic range the way a public university can.
"I'm glad I'm going to a university that allows me to major in exactly what I want. There isn't just one way to get to medical school, and my school reflects that." —Andrei Gallagher, University of Central Florida
4. Less Rules
Public universities tend to have less rules because they are state-established institutions. Private universities can be rooted in the Almighty Father (religion) or the One True God (athletics). Translation: They're free to set their own rules. At some private universities, you can be expelled for having premarital sex on campus. Just imagine if that were true at public universities. Imagine.
"I don't like the parietals we have for boys because it kind of separates us a lot as freshmen. I think that's why I don't have as many guys friends now."—Meghan Donohoe, Sophomore, Providence College
5. Parties
…Does this one need explaining? More people plus less rules equals better turn-ups. Most of the "I'm Shmacked" videos take place at public universities for a reason.
"My school is a private school so if I want to go to a party, I have to go off-campus. If not, I just stare at the walls feeling like a headass." —Aser Civilus, Sophomore, Brewton Park College