During Fall 2019, I struggled with the transition from the confined walls of high school to the open doors of college. I felt like I was traveling at 100 miles per hour plunging downhill into a difficult journey. I had always been one of the smartest people in my high school, but during the fall semester of 2019, I was constantly reminded of the competitive nature of the other brilliant students at the University of Florida. I was suddenly in a sea of other students who were also juggling rigorous course schedules, sports and leadership roles in various student organizations and clubs. In short, I was no longer standing in the spotlight. It was difficult adjusting to becoming another normal student.
What was more stressful was combating the lies and myths people told me about college and having to face the truth.
Myth #1: Your Professors Don't Care About You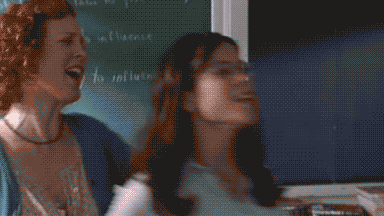 The University of Florida ranks as the 7th public university in the nation. Having taken several AP and AICE courses, I was no stranger to academic rigor. However, I soon discovered college classes brought on a whole new level of stress. I stressed over a class about managing my stress. Due to the fact that I soaked in the myth that professors don't care about their students, I failed to seek help. The whole "your professors don't care about you" is the biggest lie I heard from high school. If I had taken the opportunity to tell my professors I was struggling, I would have done better in the fall semester. I was scared to tell my professors that I was having a hard time financially and emotionally, and how that was affecting my schoolwork.
Myth #2: You Will Find You Best Friends in College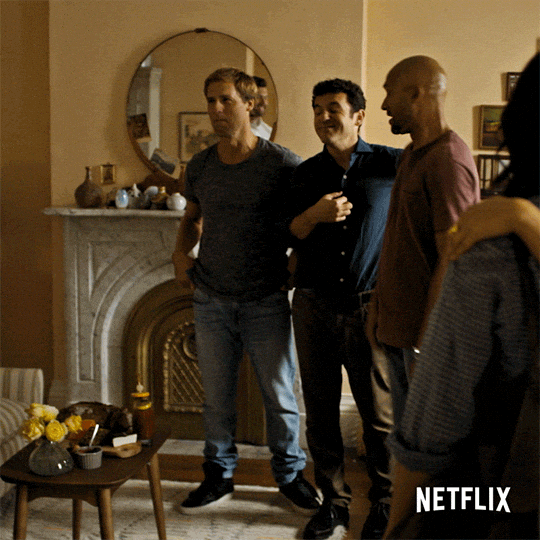 Maybe too soon to tell, but from the looks of it, I still call people from high school my best friends. It can be very hard to find close friends in college, especially in the first semester or even year. I have made plenty of acquaintances, but I personally did not establish close friendships until almost the end of my semester. "I did not find my friend group until this year," said Acacia Williams, UF sophomore. I decided to choose friends from just a small fraction of the holistic population at my university. By confining myself to the black community at my PWI (predominantly white institution), I was only surrounding myself with other people from my culture. However, I began to branch out and make friends with students in other organizations, like the National Broadcasting Society. Or even my American History class. I learned that sometimes, you can find friends easier by dipping your feet into other organizations or cultural groups.
Myth #3: You Will Be Partying Your Way Through College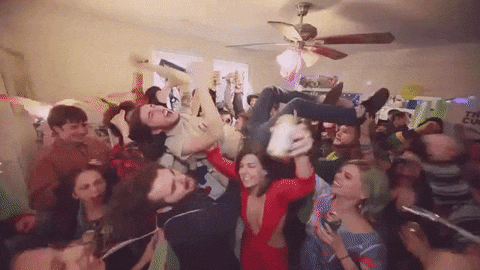 When you enter college, you get so excited to party till dawn. However, you can get tired of it. It can become repetitive. In reality, not everyone parties, and partying is not as frequent as people make it out to be. Parties end up being costly, too. Even if you end up getting into a party for free, you have to pay for an outfit to match the theme or worry about transportation. I personally spent tons of money on Uber and Lyft because I did not have a car or any friends to catch a ride with. "I'm so tired of parties," said Michlyne Bellas, UF junior. "It's the same thing every time. When you get past your freshman year, you'll understand." It took me just a semester–not a year to realize she was right. Parties became overrated to me, and I found other ways to spend my Friday nights. For example, I shared more quality time building meaningful relationships with my friends.
Myth #4: People Talk About Mental Health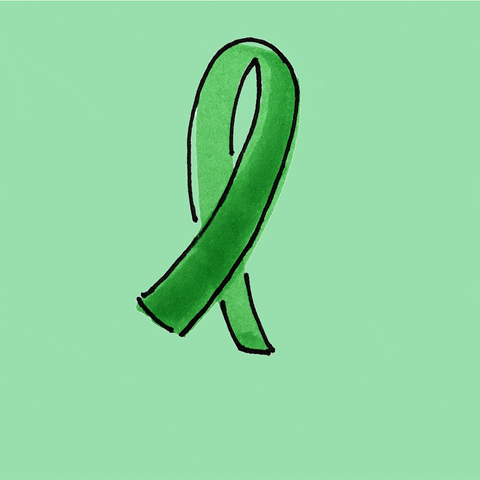 In all the discussions I have had with adults and peers about college, not a single person said anything about mental health. Sometimes, merely transitioning into a new environment is enough to affect your mental health. Personally, my transition to college caused my stress and anxiety to skyrocket. I underwent financial, academic and emotional stress. I did not have any friends when I first started out in college, so this was a significant factor in my mental health deterioration. "There was one night where it was almost 1 a.m., and I had an anxiety attack coming from a track meet," Cornell University sophomore Anthony Bridges said. "I had to do a lot of cramming because of track practice, which was not easy because I was always tired. I was anxious when deadlines came up because I knew I had to cram. Next semester I planned smartly. I made sure I had classes later on in the day so, in the mornings, I would have time to sleep."
Nearly everyone struggles with mental health in college, but some people just do a better job of hiding it. "I try not to, but I sometimes compare myself to others," UF sophomore Shaynah Boulay said. Social media makes it so easy to do that because we tend to only portray our good parts. Social media normally inspires me and makes me happy to see people doing great things, but it's easy to get carried away. So, when I see myself not feeling good about social media, I normally take a break." I found that social media has impacted my stress levels due to the infinite distractions. So, I embraced the practice of social media breaks by frequently disabling my Instagram and Snapchat, so that I can focus on more important things.
Myth #5: Success is Easy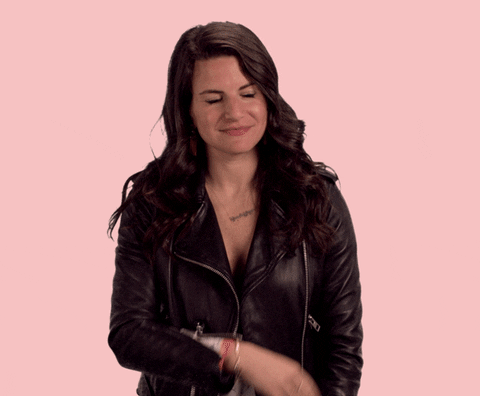 It practically took me a semester of college to get to the point I am now. I am currently a leader and member of multiple student organizations while effectively balancing my academic career and writing pursuits. My classes are not easier, but life is. I have been able to manage the load on my plate. I wish that during my freshman year I knew some of the things I know now, such as the myths I debunked. But, college is all about learning experiences. We can't improve if we don't learn.