The simple pleasures made this quarantine bearable. Fun videos, parodies and Zoom mishaps helped us all connect over some seriously needed humor. You have the opportunity to bring the fun to your own classroom by choosing your own Zoom backgrounds. This could really add some spice to your class and make your professor know you are present.
Take on the class clown role with 35 Zoom background ideas.
1. Not-So Spooky Skeletons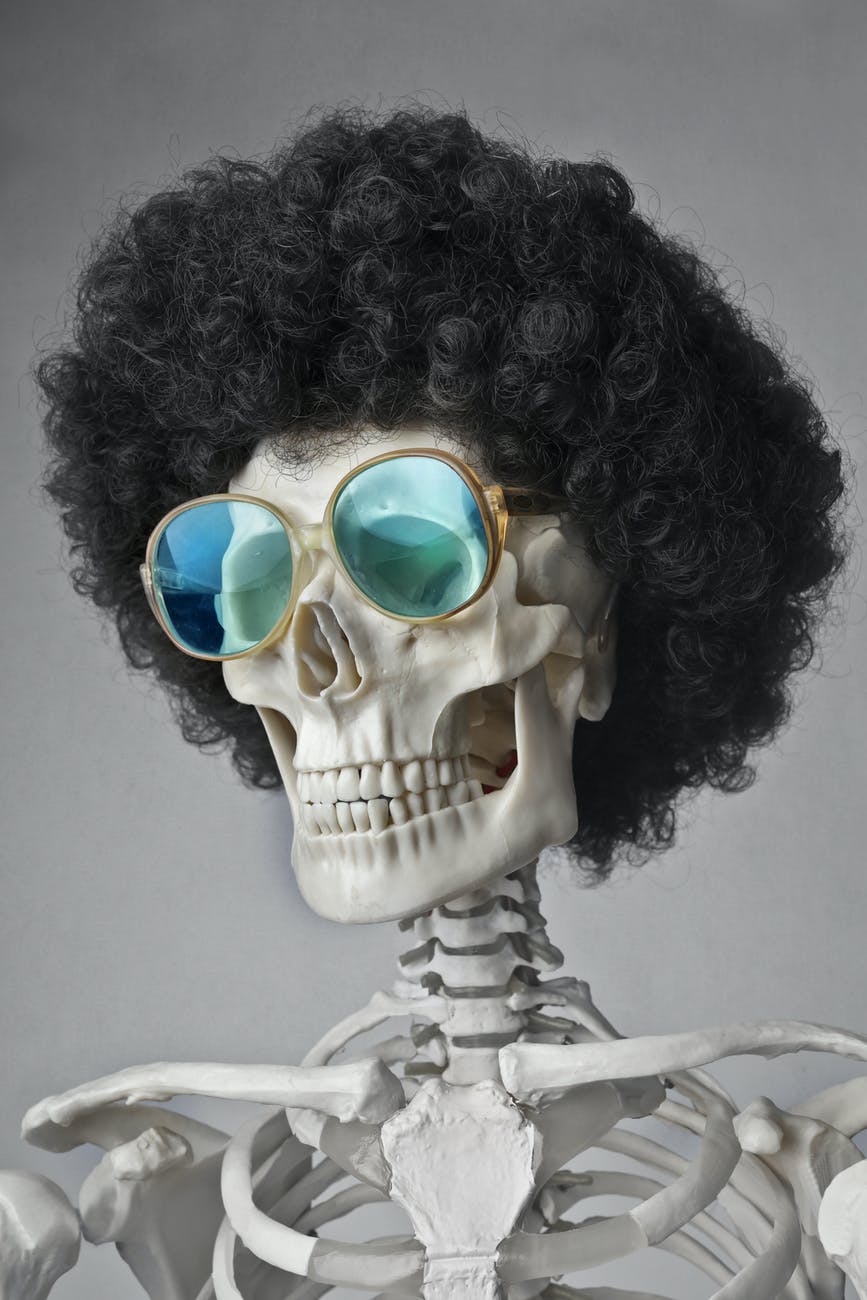 No professor wants to bore their students to death, but they won't mind this departed addition. Skeletons in weird positions are all the rage— especially when they look so funky. Find ones with extravagant wigs, weird glasses and wacky clothes to make everyone do a double-take to your screen. Not only will your class love the shock that comes with it, but it will be like having a friend with you… kind of. You and your lifeless accomplice will no doubt be the life of the party.
2. The Office
When quarantine hit, a bunch of us all hit the play button to binge The Office again. If you want to make your professor laugh (and bring a few more eyes to the class), stare into the camera like you're on The Office— and it'll be even better with Jim and Pam behind you. Even dress up for the part to really bring Scranton to Zoom.
"This specific picture from The Office is absolutely hilarious because you'll just be surrounded by the characters staring blankly through the screen while you also stare blankly through the screen," St. John's University junior Sam Haynia said.
Using this hit comedy, there's no way no one will doubt your comedic talents.
3. The Silliest Cat
Cats dominate the cute animal video world— probably because they can be a little dumb. Well, find the one with the emptiest head and help make them the star of your classroom. How can a professor not crack up staring at that wide-eyed fur ball? Not only will you bring the giggles to your classmates, but it can lighten up the whole environment. Set the vibe in the right classroom with your own wacky cat picture. Even if you don't have your own cat for it, the Internet has your back.
4. Eggs
This doesn't have to be just the best insult Shakespeare ever wrote. It can be your calling card. You just have to log into your Zoom call SURROUNDED by eggs. Confuse the hell out of your professor with this background, even better if you have no explanation for it. The sheer randomness of it will make everyone stop and stare. And maybe distract people for the rest of the class. But that's what being the class clown is all about.
5. The Cantina Scene from Star Wars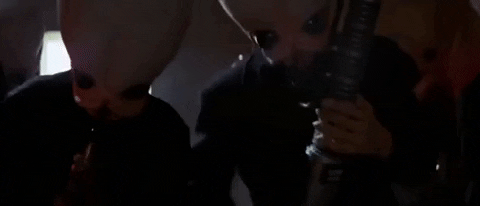 Yes, of course you're working hard at school— while being in an intergalactic bar. Star Wars dominates the mainstream so classmates and professors young and old can dig this throwback. More than just a great reference, this background offers just such a bizarre aesthetic to surround yourself with—alien bounty hunters and alien jazz band? Perfect for early morning science class.
6. Selfie
This might take some time to set up. First, capture a photo of yourself exactly how you sit on Zoom, in the day's outfit. Enlarge it and make it your background. Now, there's just two of you looming while Zooming. Sure, you might be rivaling Narcissus with your ego here, but it'll definitely demand laughter from your professor and classmates. No way you won't brighten the room with your comedy here
7. Kermit the Frog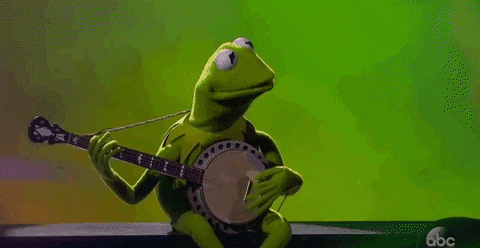 Who doesn't love the reigning frog of comedy? Bringing the regular Kermit for your background will spark a nostalgic smile from your professor. Kermit might also invoke some happy bonding over memes from your classmates, since he's gotten plenty of attention from the Internet. Speaking of which— if you want to go a step above regular Kermit, plenty of other images exist out there. Kermit drinking, Kermit crushed, Kermit screaming. There's no way to go wrong with this lovable and laughable Muppet.
8. Laser Eyes!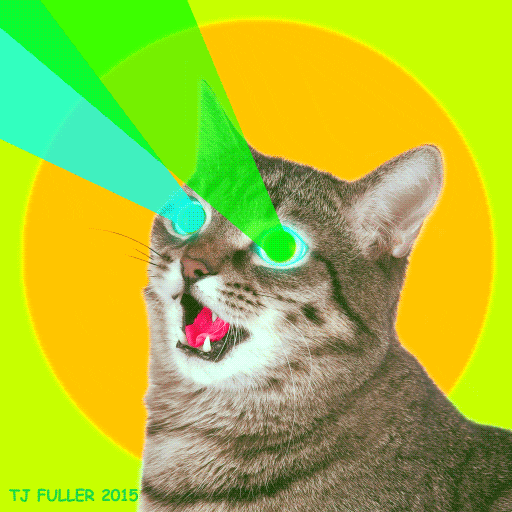 An underrated meme, in my opinion. Adding bright laser eyes to any serious figure instantly increases its hilarity by at least 100%. Your professor could be lecturing on the history of the Gilded Age, all while you have Andrew Carnegie Laser-Eyes looming over you. Don't worry, you don't have to create your own. I think we've all seen the Then-Perish Obama Eyes, or Laser-Eyes Gordon Ramsey screaming for lamb sauce.
"In my Arabic class, one kid always had his background set to Stalin with laser eyes. One day, he asked us all to send in dictators, added laser eyes to them and we set all our background to match," Binghamton University junior Patricia Ebrahim said.
See! Your whole class can get in on the fun— create a class-theme to make your professor's day and so you can hear that laugh.
9. Zoom in Wonderland
Lewis Caroll's book stands the test of time for a lot of reasons— its downright weird illustrations definitely help. Sir John Tenniel certainly made his particular style known through this book. Pick the most bizarre you can find— like Long-Neck Alice, or Mad Hatter and March Hare Stuffing the Dormouse in the Teacup. Everyone in your call will immediately give a drawn out "Whaaaaatt?" at these outrageous drawings. Double points if it's for a literature class.
10. Danger in the Road!
Ever just want to perpetually look like you're about to get run over by a bus? No? … What about now? There you go! Your Zoom class might need to hold back some morbid smiles, but it will be worth it. Your professor would appreciate the levity you bring with some absurd, out-of-nowhere humor and you can live the fantasy of actually being outside. A win-win for all— and in the weirdest way possible.
11. Silhouette in the Back
Watch out behind you! Oh wait, you chose to have that monster creeping behind you. Unsettle your peers from miles away with your creepy background of choice. The only requirement— make sure to look like something's creeping up on you. Could be a giant abomination, scary demon or even a-little-too-human silhouette running closer. Professors taking attendance will be sure to mark both you and your murderer down for present and laugh the whole time. Sometimes to get a laugh, you've gotta go darker.
12. Your Professor
Maybe make sure to have a good relationship with the professor before going through with this one. Once that's assured, find your professor's headshot and make that your Zoom background. It'll certainly be a shock— and, for the more easy-going ones, a definite laugh. This prank excites your whole classroom with just how specific the gag gets. Bring your class together for a good time with this. Maybe even demand to teach the class— the professor's right there.
13. Outer Space
Aww, you're so out of this world! And floating through the darkness of space. This option totally takes your professor out of the class and makes them reorient themselves around your weird background. Pick your favorite galactic beauty— Saturn for the pretty rings, or even repping Pluto, because it is a planet. Throw your class for a whirl with your starry night.
14. Inside a Bank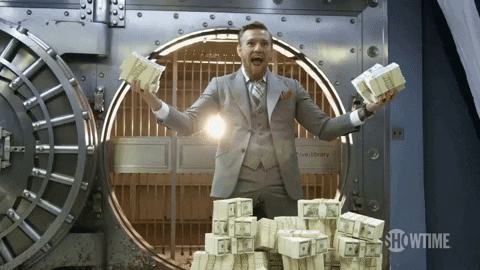 There's a robbery afoot and you're the perpetrator. That's what you want the professor to think. Bonus points if it's your econ or law professor. Embrace your Ocean's Eleven plot line, throw on your black-and-white robber shirt and get cracking that safe. Surround your background with a bank vault full of cash and immediately immerse your peers in a whole story.
15. Edward Cullen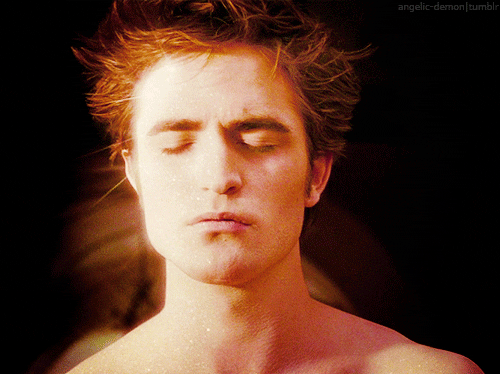 I'm serious. Twilight's renaissance deserves more attention. That means putting icon Edward Cullen right on beside you for a math class. What better way to make your professor do a double take than having those red eyes bearing down at them. Better yet— pick a still from the movie of him in a tree and start playing "A Thousand Years". Sure, maybe no one asked for a 2008 vampire during class, but they need it.
16. In the Grass
Join A Bug's Life and minimize yourself to. the. ground. Surround yourself with grass strands and even ants if you want to. A bit of a classic, but one to surely bring a smile to your professor's face. Play with optical illusions and maybe feel a little Honey, I Shrunk the Kids to make a lovely morning out in the (virtual) field.
17. Cats (2019)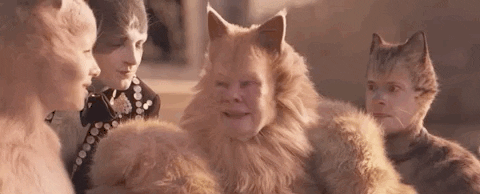 Everyone's eyes will fill with fear, their hairs will stand on edge. Terrify them to their very core with Cats 2019. You can't go wrong here. Choose James Corden prancing, naked Idris Elba, or— if you're brave— Daniel Derudo grabbing Victoria's foot. Truly, that whole movie not only flopped at the box office, but freaked out the viewers it got. Make everyone relive this creation and have a good laugh with Cats (2019).
18. Animal Wedding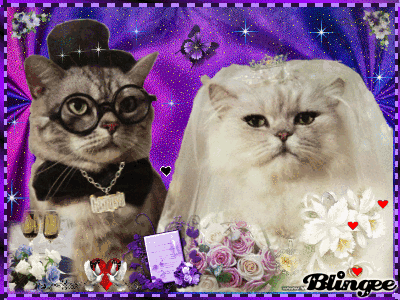 This will evoke laughter for all the good reasons. Whether you go for cats or horses or dogs, putting animals in human rituals is just too funny. Bring them out for your cutest professor to make them AWWW and giggle. You can't go wrong in your Zoom Room with this background. Refreshing for the students and teachers alike and surely a bright start to the day.
19. Hell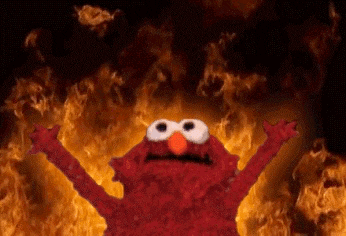 Maybe not for those of you at private religious institutions. Or maybe, why not? Come on, with the right professor, seeing you burn up might just be the highlight of their day. KIDDING, but am I? It'll be such an exciting way to start the class and your classmates will be jealous they never thought of it. Find your ninth circle, grab your pitchfork and log right on into class. And drag everyone down with you.
20. Frankenstein's Monster's Abs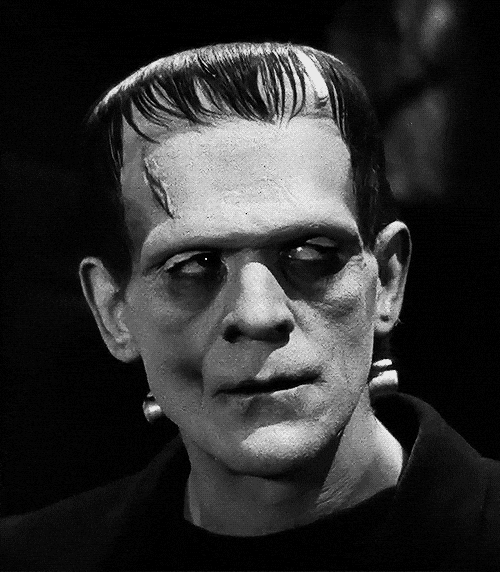 That's right, Mary Shelley's creation was ripped. The o.g. Frankenstein's monster stood eight feet tall, had long black hair and, according to the illustrations, had ABS. And the monster doesn't get enough credits for his gains. Throw him on as your Zoom background— hopefully for an English class— and let your peers recognize that Victor created a hot, reanimated corpse. Plus, these antiquated drawings will throw you back to a whole different time. Draw your class to a halt with some laughter and some, uh, corpse abs.
21. Grandma Woman Flower
Very specific, very worth it. And it's truly like finding treasure. This image is somehow copyright free and just floating around the Internet. Give Grandma Woman Flower some love and education by bringing her along to your class. There's no way your professor won't ask at least a few questions. And you'll have exactly zero answers. Who knows her origin? I sure don't. But I know I love her and I want professors to see her.
22. Exterior of an Airplane
It's a bird! It's a plane! No, it's really a plane. Make your professor's jaw drop by having a plane coming right at you. Take your education to the sky, play among the clouds and mime the danger of a plane running you over. A little extra outrageous and definitely one that will crack a smile on your professor's face.
23. Baby Yoda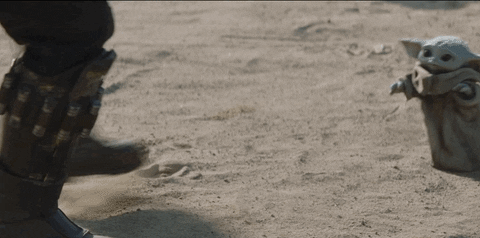 He took the world by storm and we will give him all the love. That's why making Baby Yoda your Zoom background will make your whole class smile and miss The Mandalorian. Whether you choose him in his little cradle or him shocking those wires, there's no wrong way to go. Bring some pop culture to your classroom and give yourself something cute to look at during class with this treasure.
24. Nick Young WTF Meme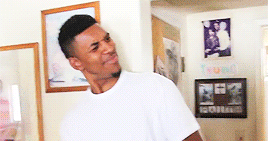 Show off exactly how you feel during class. This gif took the Internet by storm and you can bring it back now— virtual class edition. We know learning grew harder with quarantine and it could be stressful. Bring some joy and levity to your class with this meme that'll make your professor laugh, all while communicating to your professor to maybe slow the lessons down.
25. Shrek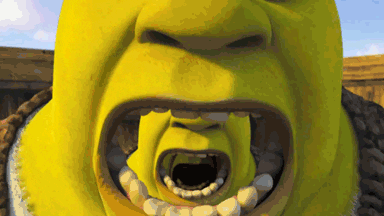 It's a meme itself. Need I explain more? Come on, All-Star, get your game on with a Shrek-themed background. It's just innocuous enough to not have everyone stop and look at it, but enough that everyone will be focused on you. Beloved movie, terrible meme and fantastic throwback— it's hard to go wrong with Shrek.
26. Batman Slapping Robin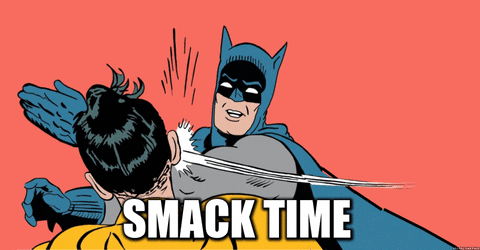 Not only are old illustrations just funny, but this one specifically takes the cake. The Internet meme-d it to oblivion, so pick your favorite version, or even customize for your class. Throw an inside joke in there for your professor to appreciate and let it sit there for the class. Whether it references student behavior or confusing subject material or weird guidelines, this setup is a surefire way to make an awesome joke.
27. Library of Alexandria

All academics mourn the loss of the Library of Alexandria. You should revive it in your 9 a.m. for some s—s and giggles. Not only will it be a sick reference but also a beautiful background. Depending on the class, it could be topically relevant, but that's not mandatory. Use this understated background for just a hint of a joke.
28. American Dad Living Room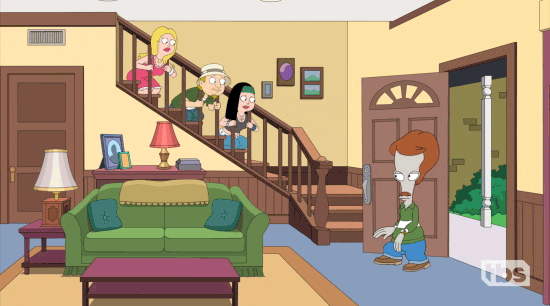 Good morning, U.S.A and good morning to your Zoom class! American Dad fills countless of TV screens and makes all of them LOL every year. So long as you're attending class from home, might as well make it a well-known living room—one that might spark a giggle or two.
"I would use the living room from American Dad as a Zoom background to help liven up a Zoom lecture," NYU junior Sarah Hassan said. "I think it would give students who recognize the show a chuckle, but not be so outlandish that it distracts the class."
American Dad has blessed/cursed us for over a decade with its outlandish satirical humor. Take advantage and lowkey rep one of the best adult animated shows on Zoom.
29. Run Away to the Circus
Lights, elephants, gymnasts and more— make your background a full performance. No better way to be center stage than a throwback to some absurd and outrageous circus aesthetics. Your professor will appreciate the fun style and there's no way your classmates won't throw you some interested glances.
30. Dog Halloween Costume
Back to the cute animals! Universally loved, undeniably adorable. Especially in Halloween costumes. Even if you don't have a dog of your own, the internet will provide you with all the pirates, bees, rainbows and Batmans you could need. It would light up your professor's day and give everyone else something to look at for the rest of class.
31. Psycho Shower Scene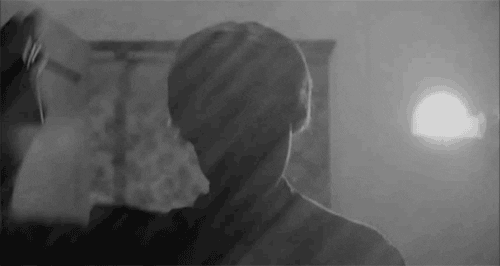 Back to the dark humor but totally worth it. The iconic Psycho scene shaped suspense movies and gets referenced in media to hell and back. Place yourself at the center of this grizzly shower scene just to spook your professor and let them enjoy the throwback. Sure, you won't have the music playing for it, but it'll be just as noteworthy. Bring some spice to your class with this 60s love.
32. Toilet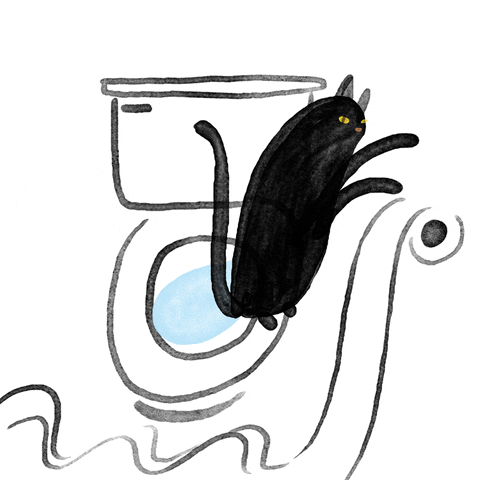 Crude humor, so proceed with caution. Just sit… with the toilet in the background. Of course, it has to be obvious that you're using a fake background— then your professor can appreciate that to protect your privacy, you put yourself in the bathroom.
33. Queen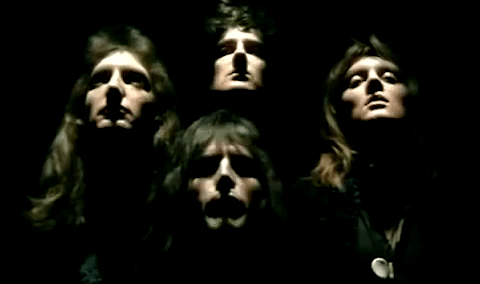 Is this a real life, or just fantasy? You know that album cover— the four of them in diamond formation. Well, situate yourself in the center and join the most iconic band of the twentieth century. Most professors will thrive on this reference and it'll bring them back to another time. Since Queen transcends to our generation, your peers will get it too. The most important part, of course, will be the fact that it's just you in Queen.
34. Vermin Supreme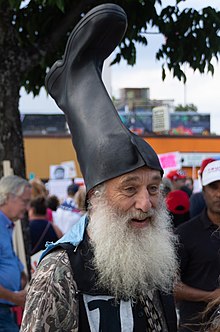 If you haven't heard of this presidential candidate, are you even involved in politics? Also kidding— but, really, this long-running candidate, kinda-politician not only stands for giving a free pony to every American and bases his platform on zombie apocalypses, but most importantly looks the part. He dons a boot on his head and a large toothbrush in his hand. Show your poli-sci professor that you are SERIOUS about this class by throwing Vermin Supreme in your background. It'll crack your professor up and let your classmates laugh. Let your class vote for Vermin Supreme
35. Titanic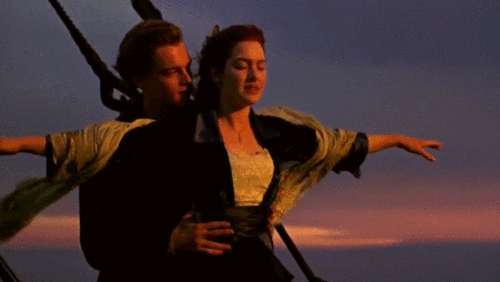 I do mean the movie, but if you're bold enough for the ship… go for it. Seriously, insert yourself into Jack and Rose's special moments, become king of the world and even let yourself push Rose off that door in the ocean. It'll take your class for a whirl, but they'll appreciate your humor and a truly iconic reference.