Figuring out what to get your mom for Christmas can feel like a major hassle because how can you really show your love for her through one single gift? Plus, you must come up with something memorable because every child dreams of making their mother's Christmas one she can't forget. Whether homemade or store bought, you must make a good impression, but remember moms go by the words "it's the thought that counts" for gifts. Just don't stress because you will stumble upon the right gift.
Check out 10 gifts your mom will adore for Christmas.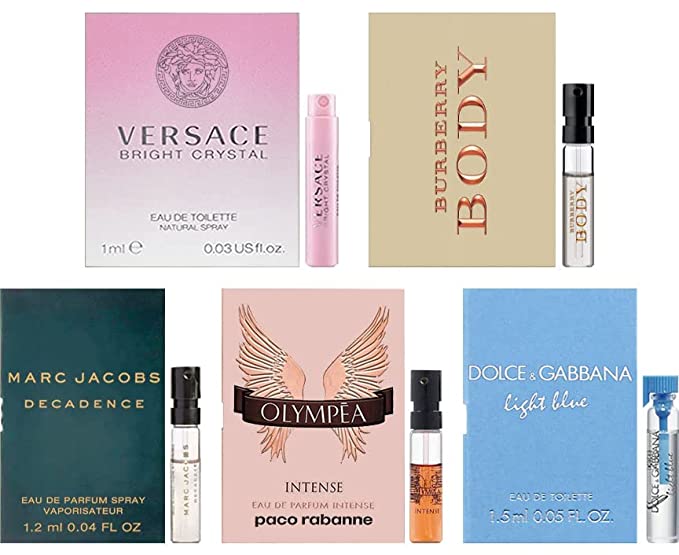 price: $19.99
Every mom dreams of a box with full of designer perfume samples. This sampler comes with name brand perfumes such as Versace and Burberry. Who wouldn't love having a little bit of everything in their collection? Your mom will appreciate you taking the time to give her a variety of good smells. This gift means being the superior gift giver.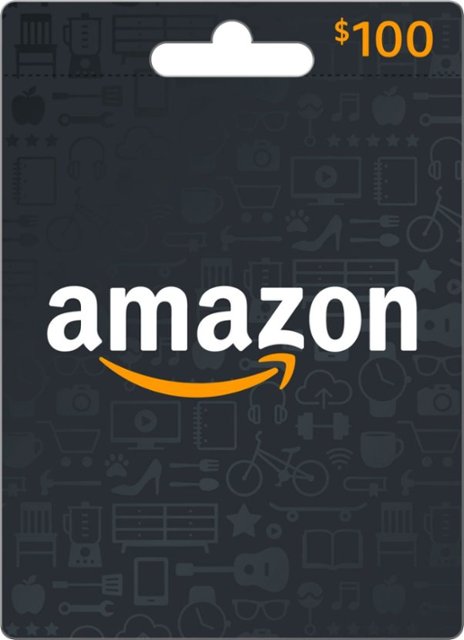 How many moms spend way too much money on Amazon? Almost all college students can tell a story about their moms spending habits with Amazon. This gift will grant her biggest wish, a free shopping spree. Imagine your mom's face when you support her shopping addiction. Now she can finally clear out her cart full of items from TikTok. Not only will she cry tears of joy, but an Amazon package at her doorstep the next day will make her day better. If your mom loves Amazon, this gift will solve all her problems.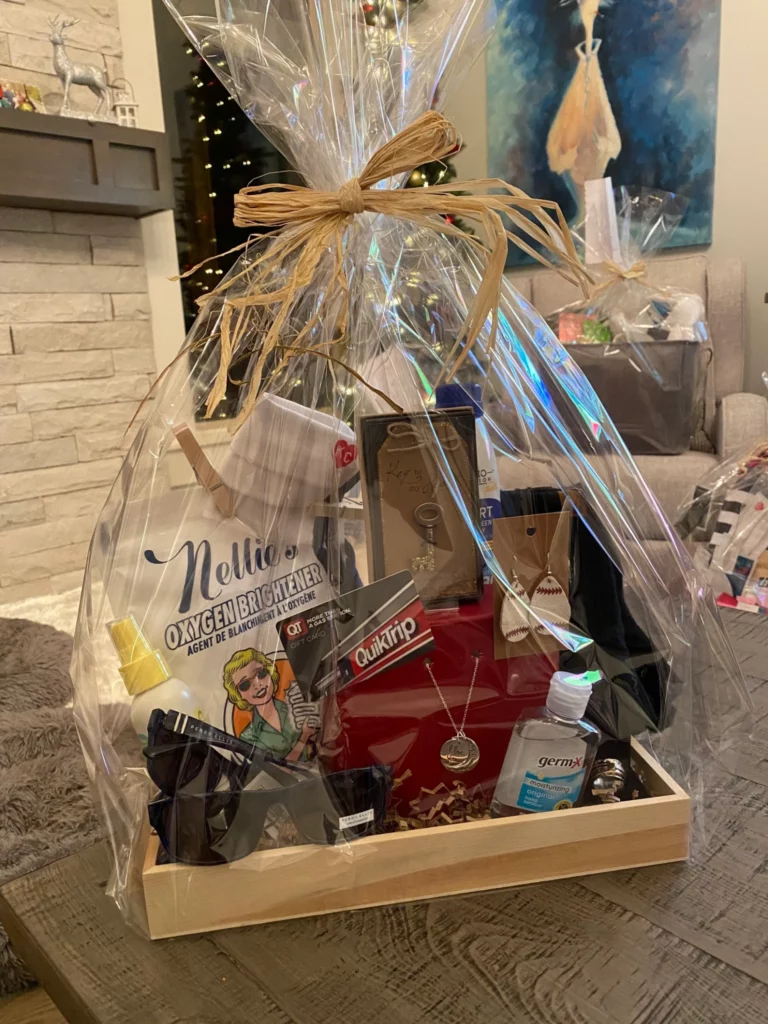 price: $100.00
College students, making your mom a gift basket screams I love you in so many languages. You can find some of your mother's favorite Christmas socks, mug and even food. Putting all of her favorite things in one place will certainly make her happy. You ultimately get a say in how the basket turns out, which makes for the best part of a homemade gift. Most importantly, this gift does not require spending all of your money. Show your mom how much you love her in a simple but effective way.
4. Her Favorite Cookbook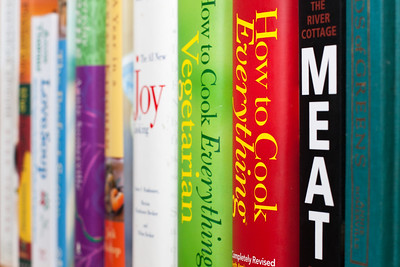 Does your mom enjoy cooking and baking? This gift may seem simple, but a mom who loves cooking can't get enough of cookbooks. Give her some new ideas in terms of cooking. She will appreciate the grand gesture and certainly new things she can try out. Moms love when their kids pay attention and gift give based on their likes.
5. Her Favorite Skin Care Products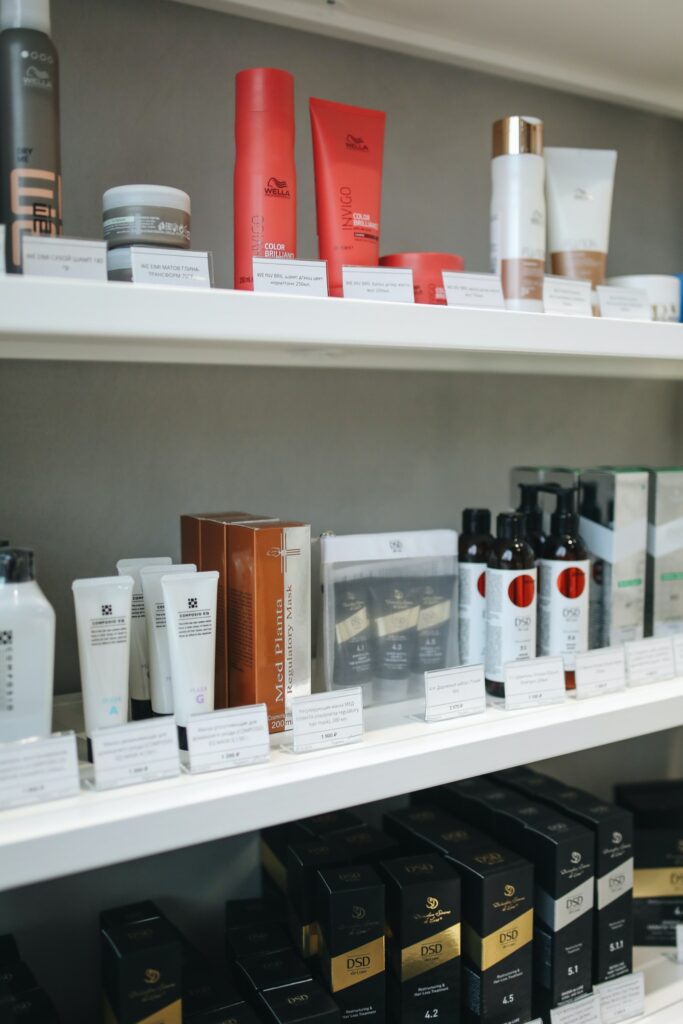 At first glance, this says "what a simple gift" but imagine gifting your mom with all her favorite skin care products. No one can ever say too many products fill up their bathroom, especially moms. The way mothers thrive off of a whole routine, they deserve to get treated with their products just for them at no cost. Just go ahead and restock her bathroom for Christmas and she will love you even more for it. There's nothing like making a shopping day for your mom just a tad bit easier. And you might just end up the favorite child.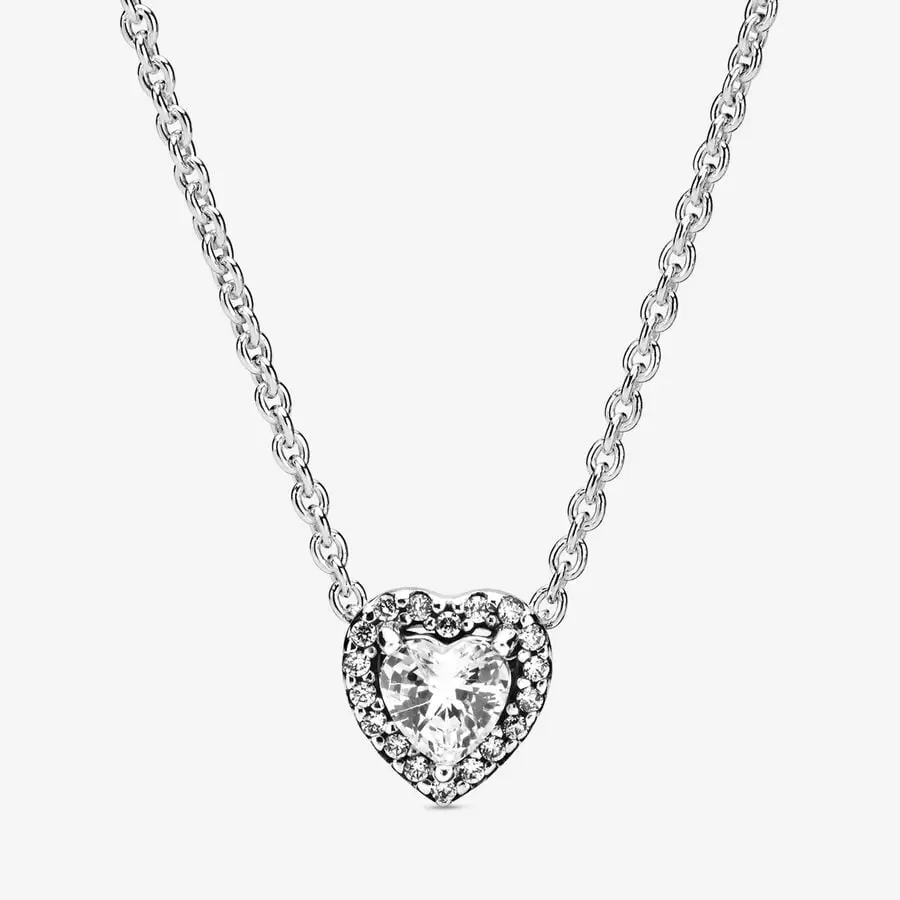 price: $66.50
Pandora holds a special place in every mom's heart around the world. Show your love for your mom during Christmas time with this heart necklace. Make her day with yet another heart felt gift for Christmas. You can't go wrong with anything Pandora as a gift. She will just love the fact the necklace symbolizes love. Moms never get tired of receiving jewelry. Every time she wears it, your love will come into her mind.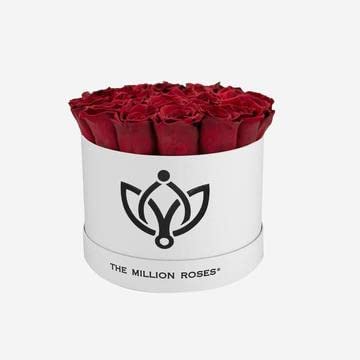 price: $159.00
The popular famous million roses reputation as the perfect gift for women makes the list. Although it may not seem like a good Christmas gift for a mom, imagine the meaning behind roses. They symbolize love which sums up a mother and child relationship. That feeling of appreciation your mom will have when you get her these roses make your whole day. Getting your mom anything she loves in general makes for a perfect gift. So if she wants roses, get her the expensive kind.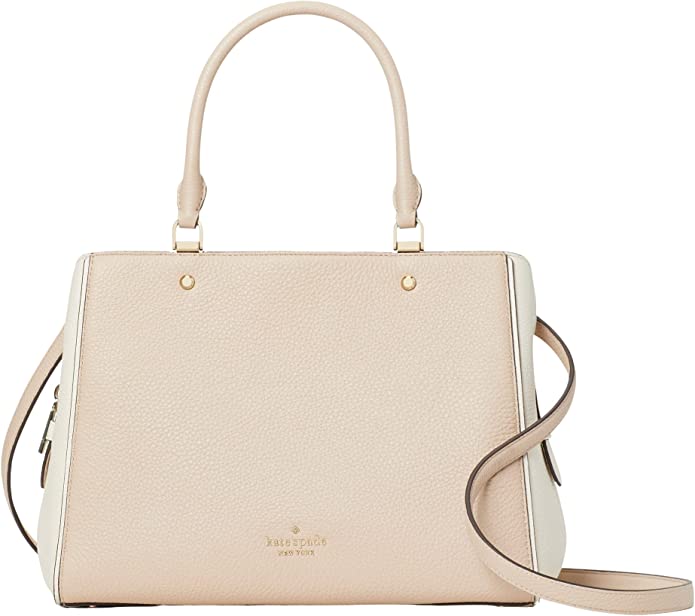 price: $159.45
Using purses come natural to mothers everywhere. Now imagine your mom with a designer Kate Spade purse. For just under $200, this purse screams "I need this" for moms everywhere. She will feel unstoppable in all areas of her life. Purses in general define a mom's whole livelihood. Gift your mom with Kate Spade and she will cry tears of joy. She will treat that bag like another child.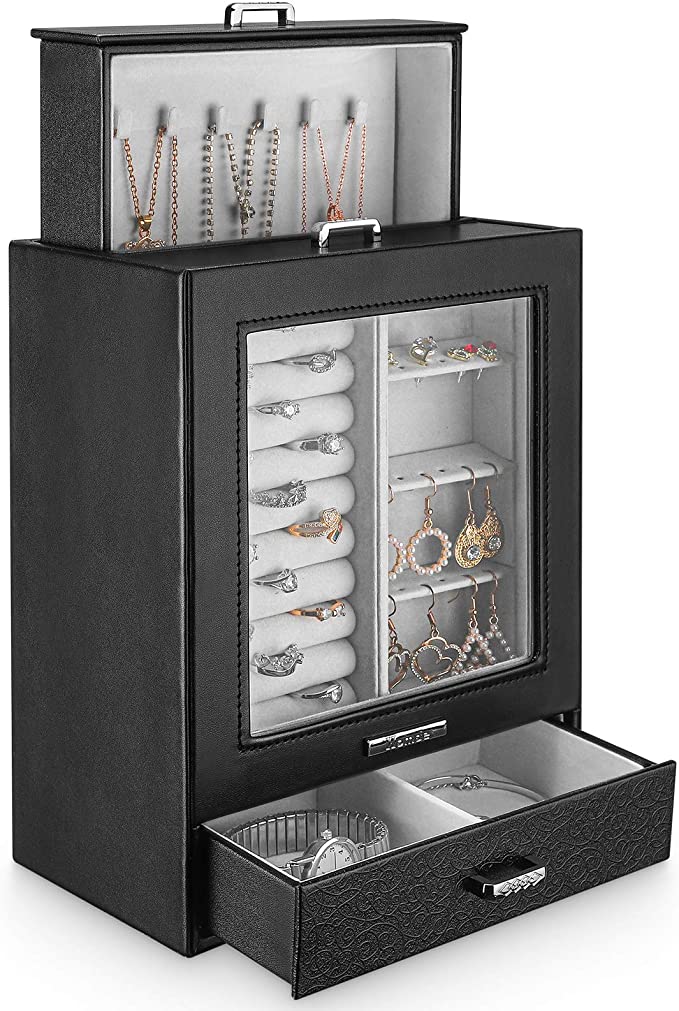 price: $28.99
You gifted your mom with jewelry, now get her a jewelry box. Can't overflow her with stuff without the proper storage. You can maybe even customize it just for her. Trust, this gift will help your mom organize all of her jewelry, making her life easier once again. She will cherish you for gifting her something useful. This simple gift will get what needs to be done for Christmas.
price: $206.87
The popular egg chair proves to be a popular gift. For moms, it serves as their dream décor item. Almost every mom who loves interior and exterior design this on their list. Surprise her with this for Christmas, and she will love you even more. You will make her day gifting her with some décor to spice up her outdoor patio. Don't worry about the price because your mom's happiness will be worth it.
Check out 35 more foolproof gifts to make your mom smile this holiday season.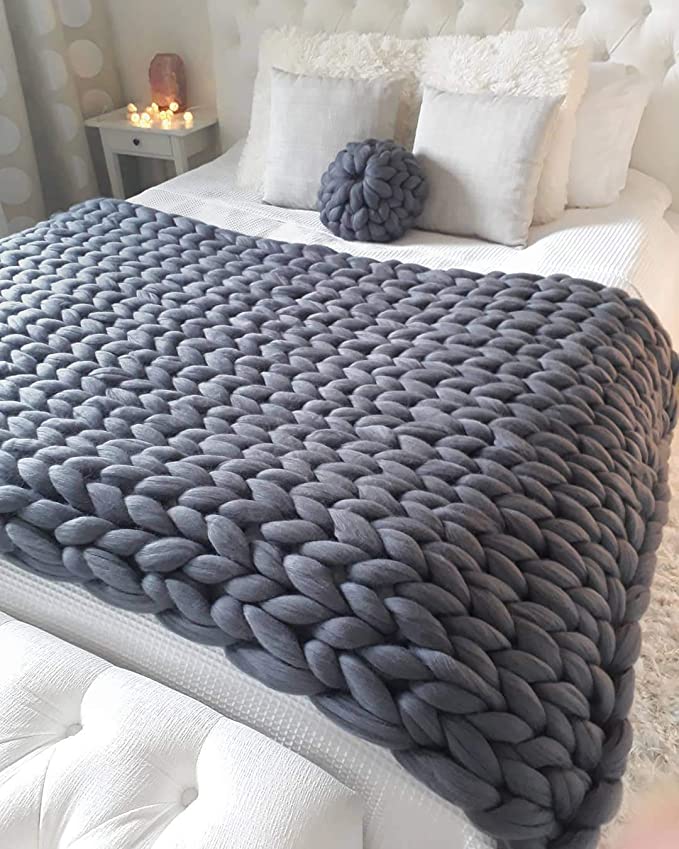 If college students have one thing in common with their mothers, it's the fact that we're always down for a long and restful nap in the comforts of our own beds. No, this blanket doesn't just act as any ordinary blanket. This blanket has weight made of soft, chunky (hence the name) knots to make your napping experience all the more magical. Wrap this blanket in some ribbon and gift to your mom to show that you care about her comfort, sleep and relaxation just as much as you care about the rest of her. This blanket proves great for napping, enjoying a good book, Netflix binging and even accompanying her as she attends her kid's early morning sports games as she sits on her lawn chair. Don't overlook this simple yet essential gift that all mothers will love.

The Pandora Charm Bracelet consists of two lovable things mothers just cannot resist: jewelry and the constant reminder that she matters. "I got my mom a Pandora charm bracelet and its great because each year we're able to get her a new and unique charm which she can wear around," UCLA 4th year Olivia Yee said. Not only does Pandora offer distinct and various bracelet designs to choose from that would fit your mom's personal taste, but the bracelet offers the chance to gift her new charms on other special occasions- not just Christmas. The Pandora Charm Bracelet offers a solid and dynamic gifting that will constantly remind your mom of memories and how much she means to you.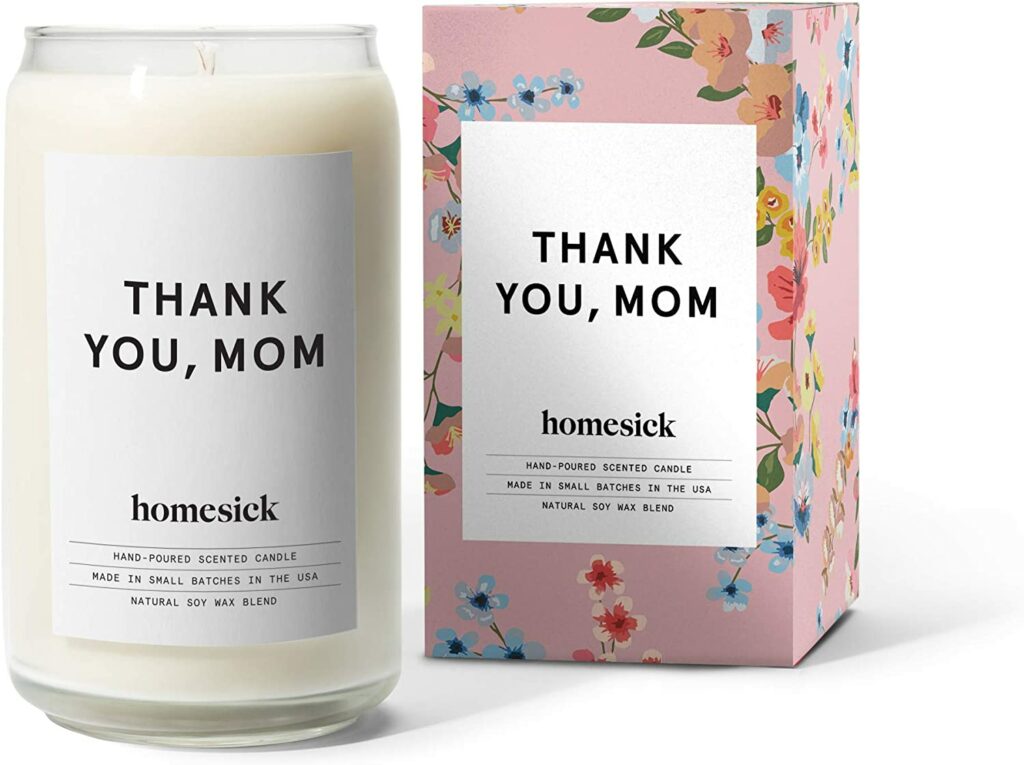 Whoever invented candles must not have known that they would forever act as one of the catalysts of Mother's Day and Christmases, saving college students around the world of last minute gifting. But then again, why not vamp up the candles you gift your mother, making them more meaningful and creative all around? Homesick Candles offer a unique and meaningful twist to candles through re-creating specific memories, countries, seasons, states and even cities. For example, their "Thanks, Mom" candle description reads, "Freshly trimmed flowers on the kitchen table. Lingering wafts of your favorite perfume. The smell of breakfast sizzling on Sunday. A house made a home because of you." With different layers in the candle, the candle consists of Lavender, Sage, Musk, Sandalwood, and so many other scents that remind us of our own moms and the moments we remember her for. Even though there exists a candle specifically for mothers, you can gift your mom whatever candle rings true for her nostalgia, memories, and likings. From candles titled "Mexico", "New Home", "Grandma's Kitchen", "Road trip", "Hanukah", "Minnesota", and many others to choose from, Homesick Candles offer the perfect opportunity to remind her of her best memories and seasons in life.
For those torn between feeding their moms' fitness buff, master chef or movie-loving alter egos, the one thing every mom owns and loves to decorate includes her own home. Willow Tree Figurines offer the perfect opportunity to gift your mom yet another piece of décor that will act as both sleek decoration and a reminder of just how much she means to you. These small figurine pieces come in a variety of shapes and sizes and usually depict families made entirely out of willow tree material. From depicting relationships of mothers with daughters, mothers with newborns, new families and even humans with dogs, Willow Tree Figurines offer heartwarming relationship dynamics in the form of delicate figures- bound to remind your mom of how much you love her.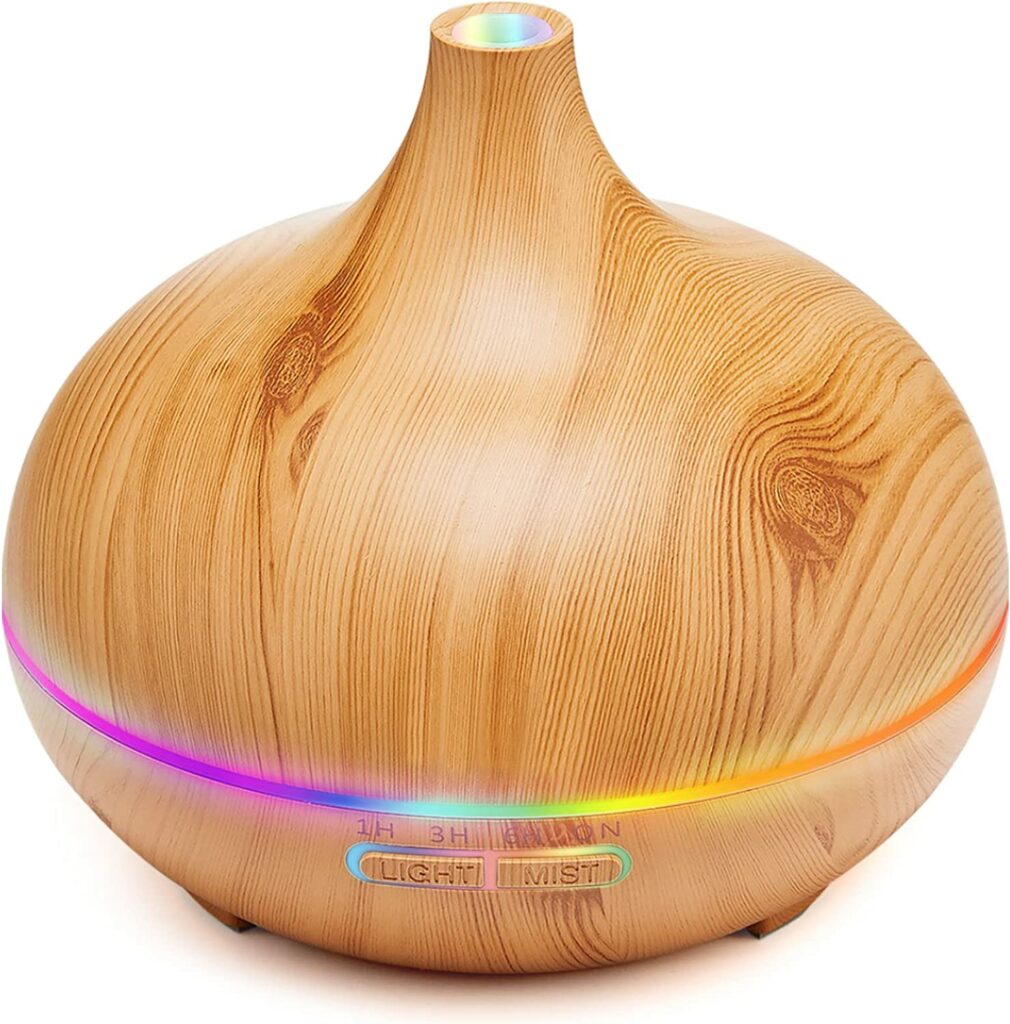 Can you think of anything better than going to a spa and soaking in all the smell-good oils that cleanse your mind and body? How about having all of this at your fingertips in your own home? With an oil diffuser that also acts as your mother's personal spa tool, this gift proves perfect for any mother who wants relaxation as well as a chance to destress at the end of her hard work days. For the mom who loves her essential oil collection, would love a chance to de-stress or just would love to own and use at her own leisure, this gift wins.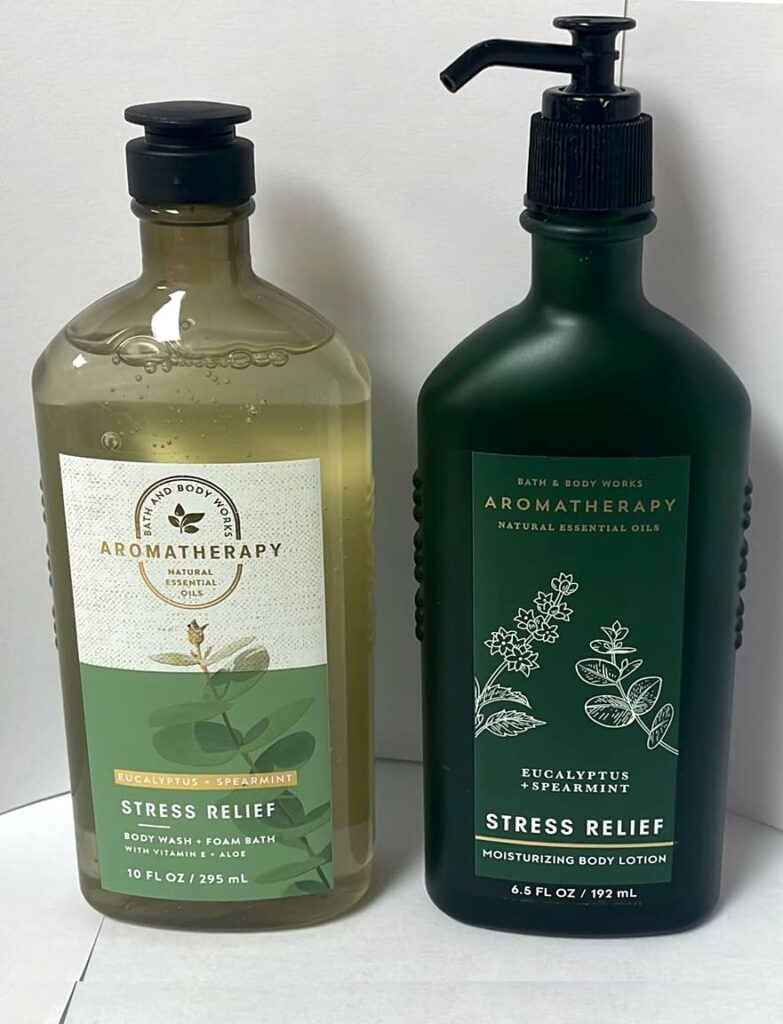 Similar to candles, scented creams act as yet another go-to gift that mothers receive over and over on holidays. Don't get me wrong. Mothers absolutely love these gifts that constantly keep both their homes and themselves smelling fresh. However, Bath and Body Works aroma therapy collection allows your mom to take care of her mental health, relax, and smell great. As a recent phenomenon on the rise, aromatherapy offers a pseudoscientific approach to healing through the use of aromatic materials including essential oils. Bath and Body works aromatherapy collection offers everything from lotions, creams, and perfumes that help with balance, obtaining peace, stress relief, sleep, energy and comfort. They even offer unique and seasonal aromatherapy smells such as thankfulness, love and joyfulness to accompany your seasons of fall, Christmas, and so much more.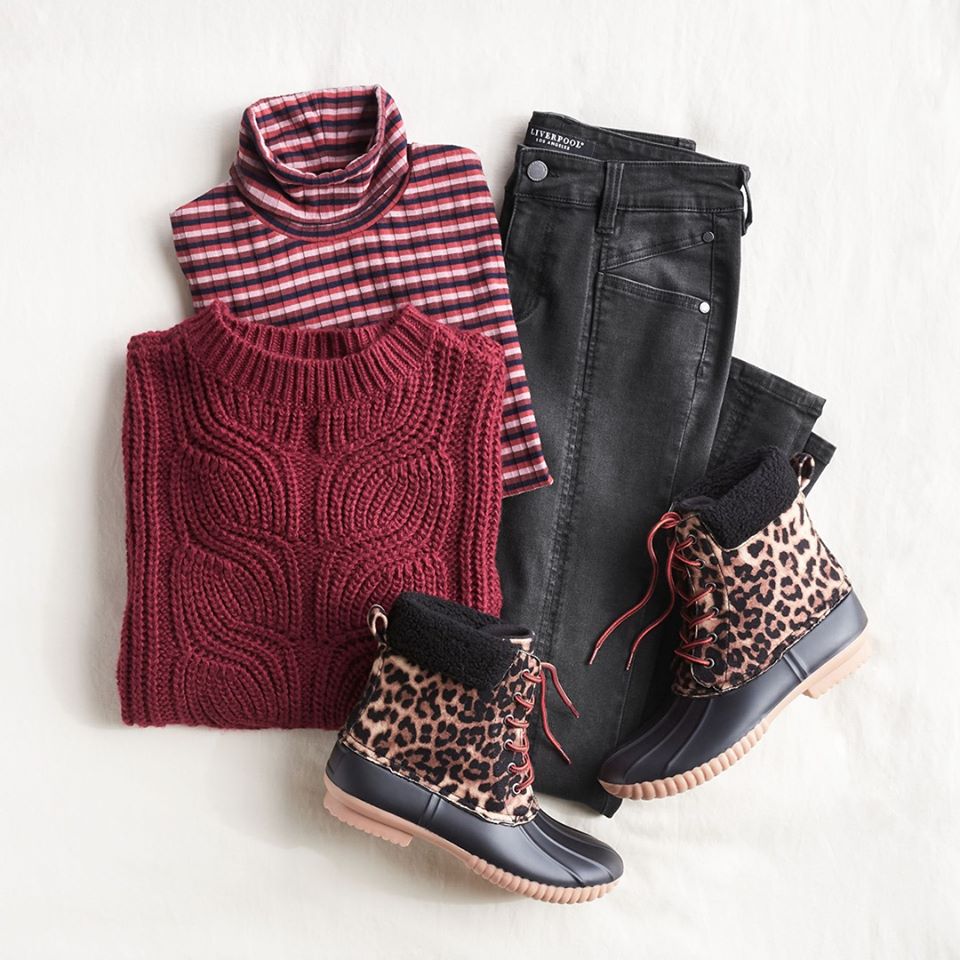 For the stylish mom, the mom who simply wants to up her fashion game, or even the mom who finds shopping for clothes a hassle, Stitchfix offers a perfect subscription box experience full of the latest clothes, styles and accessories. "My mom likes things like clothes and shoes. One year we bought her a dress she kept going back to the store to try on and at first wasn't sure about, so I can see how a subscription like StitchFix would be a mother's dream gift," UCLA 4th year Ibukun Olabinjo Based on a personal styling profile that your mom makes online, Stitchfix delivers 5 new items of clothing, shoes and accessories that your mom would be able to try on for herself right at her doorstep. The best part? Your mom only has to pay for the items of clothing she chooses to keep while sending back the ones she doesn't at no extra charge. Starting at $20 for a monthly delivery Stitchfix box, gift your mom her own personal stylist that she'll love as it strives to fit her own preferences and style.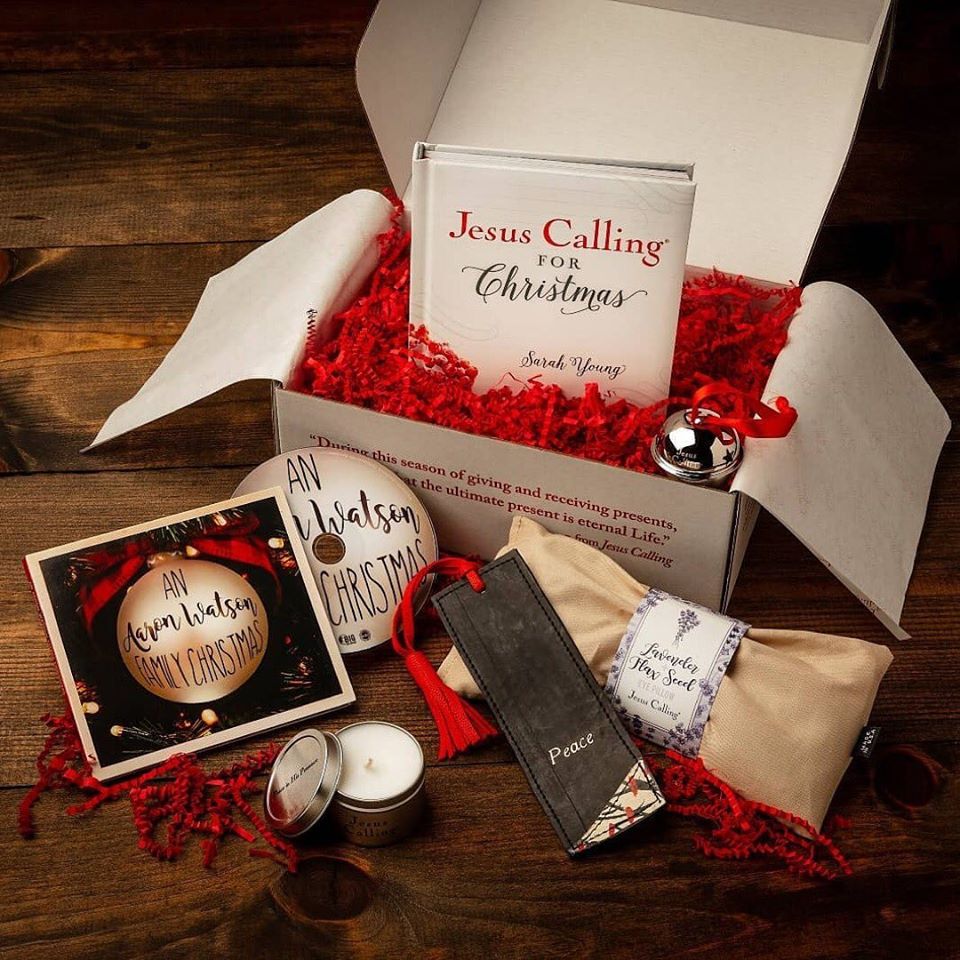 For the mother who considers her spiritual faith just as important as any cream, perfume or piece of décor, Faithbox offers yet another subscription that delivers encouraging and faith-inspired products to your mom consistently every month. From journals stacked with bible content and verses, aesthetic prints with inspiring words, and even teas and jewelry, your mom can gain so much from this little box. More so, with every box shipped, the company provides 3 meals to hungry kids at orphanages. For the religious and spiritual mom, this subscription offers just enough to show how much you care.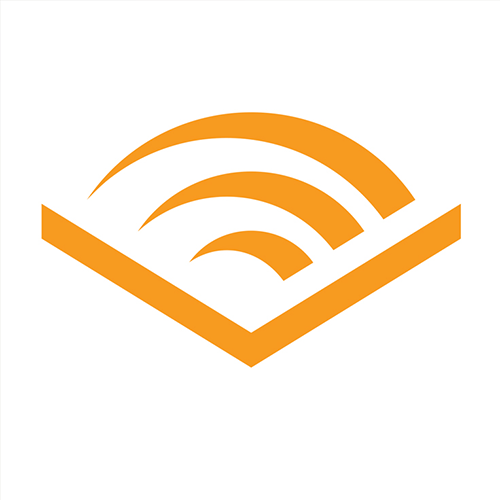 Books. You see them everywhere in your house. In your bathroom, in dusty book shelfs and even on the kitchen table tucked with all the other unopened and new cookbooks. Unfortunately for mothers, their business gets in the way of most of their preferred leisures, including reading all the books they bought and said they would read, but didn't. Luckily, getting an audible subscription for your mom offers the perfect solution to this problem, where your mom can listen to her favorite books in the midst of all her busy commitments. So whether listening to books while she cooks for the family, while driving to the family barbeque, or just on the couch with her glass of wine too tired to turn a page, the audible subscription offers an enjoyable yet convenient gifting.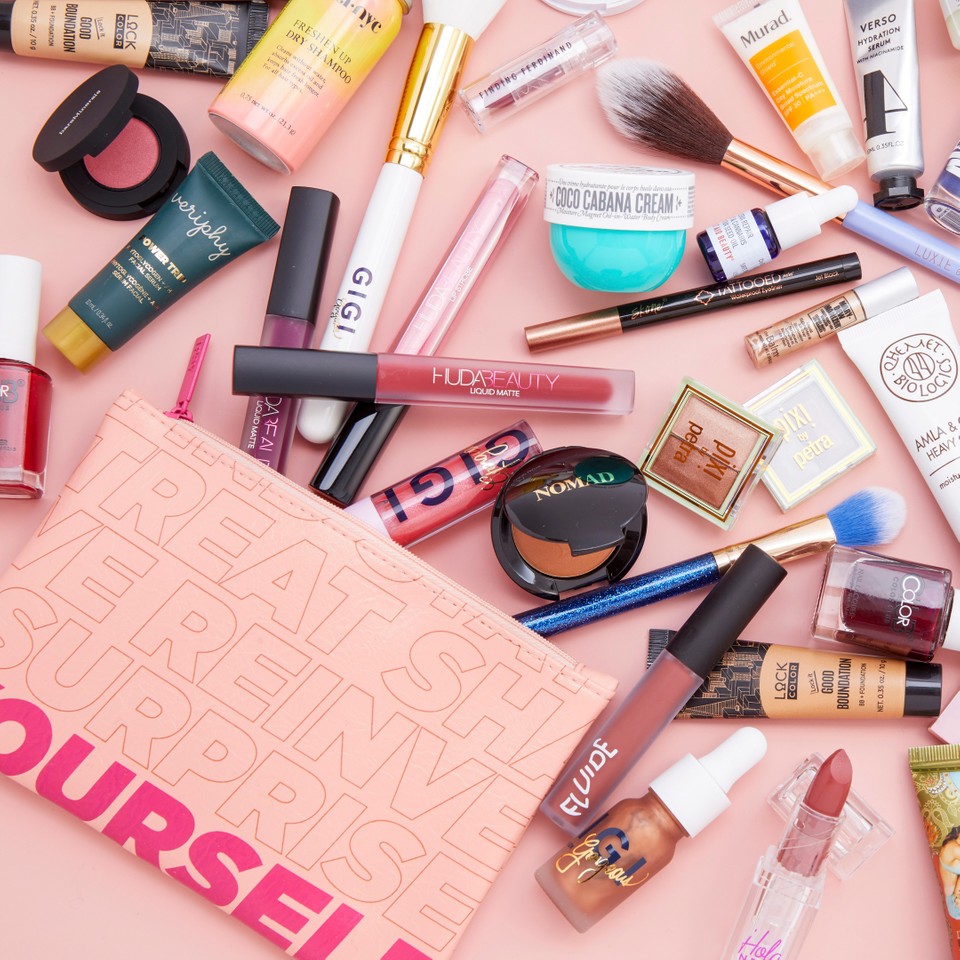 If mothers around the world have one thing in common, it includes the fact that they always want to look their best. The Ipsy Makeup Subscription offers an affordable yet fun chance for your mom to channel her inner teenage girl experimenting with various lip glosses, BB creams and eyeshadows! With each monthly delivery, your mom will receive full and sample sized makeup picked out just for her based on the makeup profile she creates. After trying them on, she can pick her favorites and order more from then on. Included with an exclusive makeup bag, rewards programs, and points earned, the Ipsy Makeup Subscription cannot be dismissed for its affordable and great offers.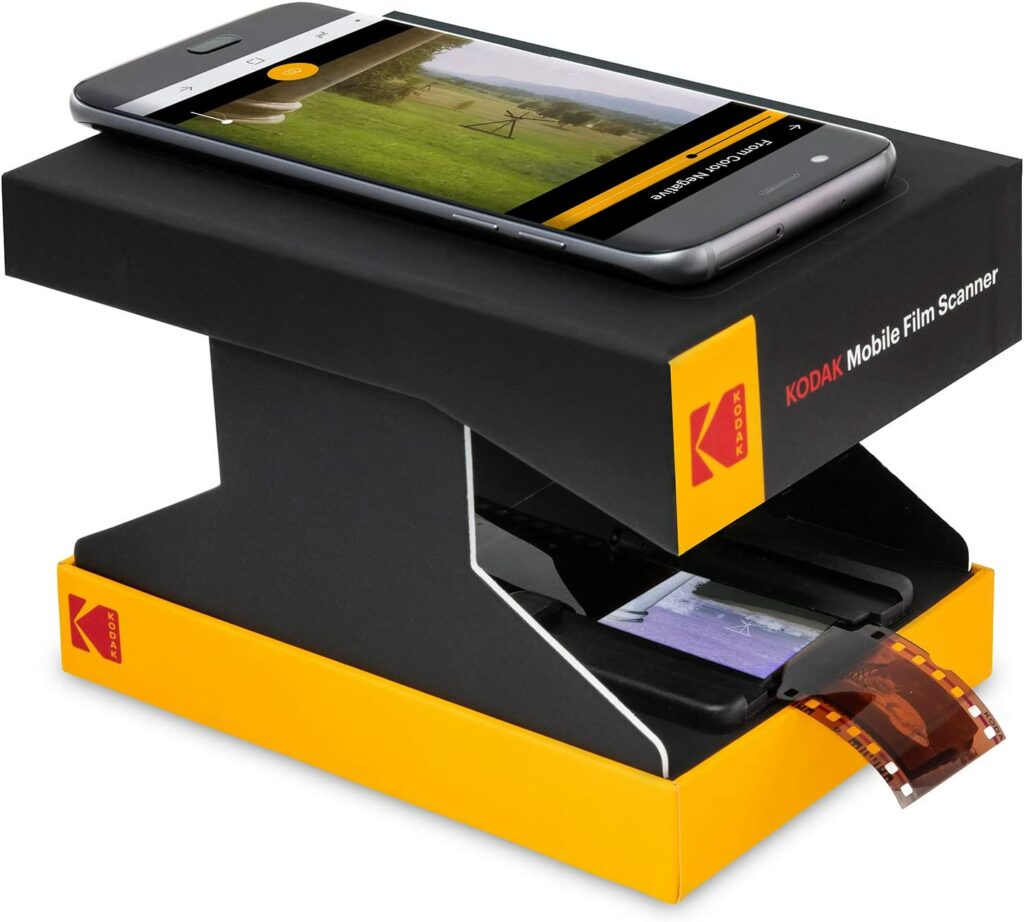 For the mom that has a ton of negatives and photos lying around on old film strips and Kodak camera, the Kodak Mobile Film Scanner proves perfect for a chance to re-spark old memories and nostalgia. This device helps digitize old negatives and slides using a phone camera and an app, smoothly transferring these old memories into sleek finishes available on our phones. Your mom no longer has to talk about her wedding days with a sigh as she reminisces about her wedding photos stored somewhere in the attic. Now, can directly pull up her best memoires on her phone for her to view as her own and show everyone around her. The Kodak Mobile film scanner has definite perks that your mom will absolutely love to unwrap.
Let's be honest. Nothing proves better than coming back from a long day of work and slipping into some comfortable clothes. Yoga Pants Sets from places like Victoria's Secret, Gym Shark and Hotexy offer quality yoga pants sets that your mother will appreciate not only for their comfortable fits, but also for their fashionable and tasteful designs. You'll happily find that these clothes fit just about any occasion, from your mom's early morning Zumba and yoga days, to spring cleaning on a Saturday morning, and even running errands around town. A simple yoga pants set may offer more than just another piece of clothing, but necessity that can only follow more and more yoga pants to buy and choose from because they are just so great.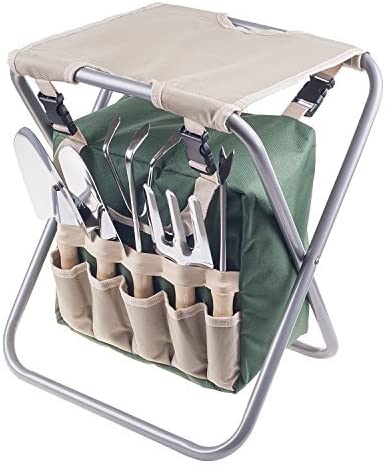 Does your mom spend endless hours tending to her garden hunched over digging, pulling and weeding? A garden stool set with new garden tools may be a great gift to accompany her and the garden she cares so much about. With an essential gift such as this, she can comfortably sit, work and even rest. With compartments to store her materials and tools as well, she'll find that everything she needs while she gardens fits in a foldable chair that awaits her downtime. While gardening doesn't apply to every mother, this gift proves essential to any gardener for a comfortable and happy gardening experience.
Price: $102.56
The generic description of the Google home hub on google reads: "a visual, touchscreen-based interface that's designed to help you navigate daily life." What mother, or even person, doesn't want help approaching the daily challenges of life? As the description implies, the google home hub acts as a staple to everyday life by offering scheduled routines, reminders, time, news, and even allows you to make calls. For busy mothers tending to family duties 24/7, the google home hub allows her to keep tabs on her smart phone with new calls texts, emails, etc. While the google home hub sits quietly when not under use, it displays rotating pictures of everything from family memories, major holidays, and important events. All in all, this device acts as a helping hand for keeping the family home intact all the while acting as a keeper of memories.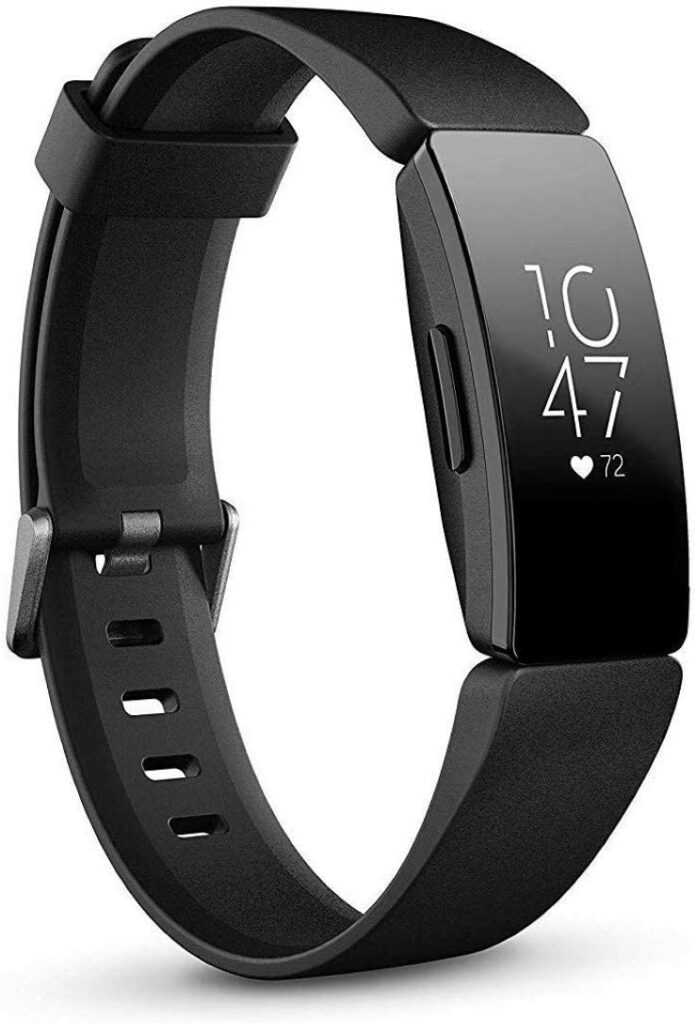 While we can't all afford a personal trainer that reminds us of our progress while advising us what diet to follow, the Fitbit comes pretty darn close. A physical activity tracker designed to help you become more active, eat healthier diets and have more successful nights of sleep, you'll find that the Fitbit might actually be your mom's dream come true. "My mom loves taking walks and exercising after dinner, so I knew the Fitbit would be something she'd value," Cal State Dominguez Hills 3rd Year Ivana Torres said. For mothers who already consider themselves fit and need to continue their journeys or for beginners who simply need a device to keep them active, the Fitbit offers a great opportunity to improve your mother's health while inspiring her as she witnesses the progress she's made.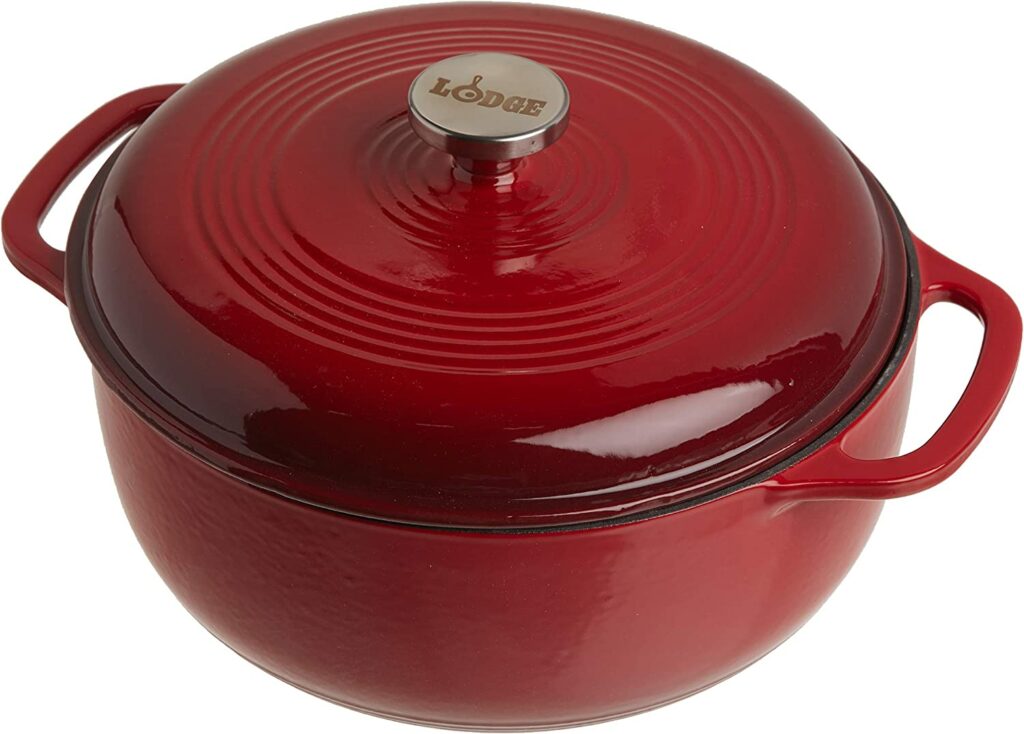 Whether your mom considers herself a living breathing Rachel Ray or a novice just trying to cook meals her family will actually eat, an enameled Dutch oven has become a must-have for any family kitchen. These thick-walled cooking pots can be used to make a variety of dishes that require slow-cooking and braising and as a result, cook meals jam-packed with flavor and tenderness. From risottos, soups, braised meats, steak mac n' cheese, chicken n' dumplings, short ribs, and so much more, this oven can aid in all your mom's cooking ambitions and visions.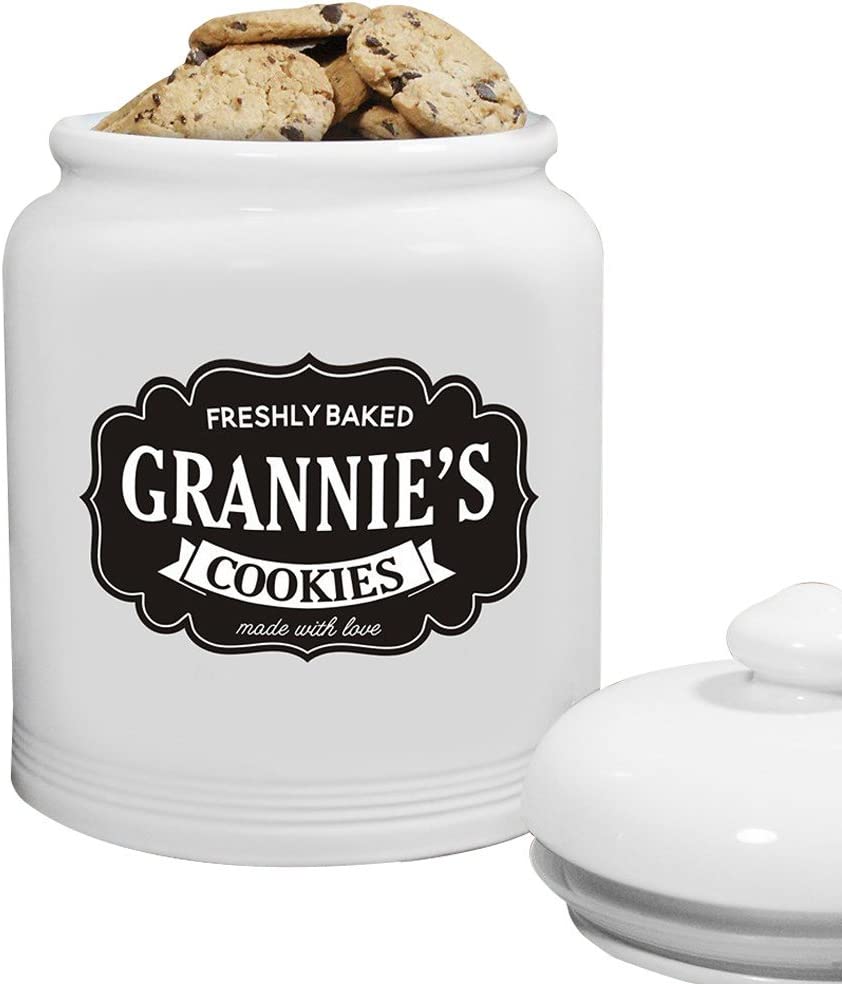 Considering that one of the most important rooms in the house is the kitchen, a place where the family can bond in cooking and eating, why not trademark the kitchen with just a dab of personalization? A personalized cookie cutter stamp or a cookie jar engraved with the family name makes these moments spent in the kitchen all the more special. Whether your mom uses the cookie cutter to make unique cookies to serve to her dinner guests or keeps her cookie jar front and center on the kitchen table, you'll find that these gifts offer the perfect opportunity to showcase your love and affection through a permanently marked gift.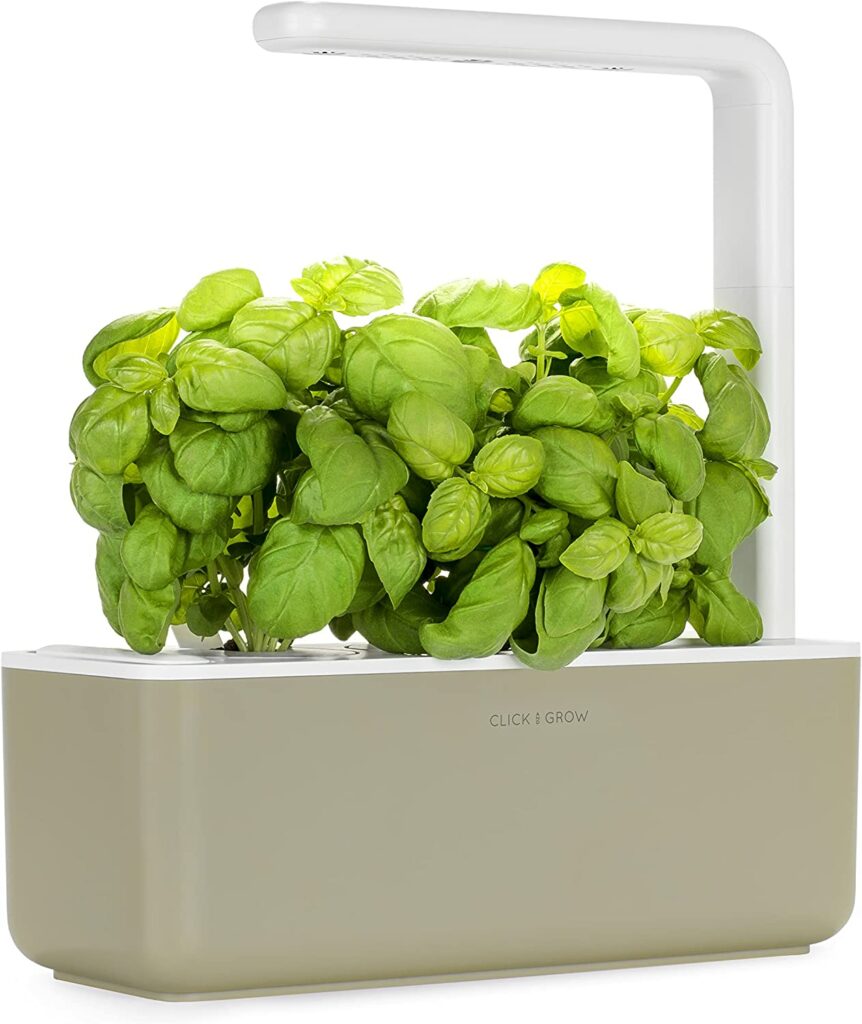 Is your mom looking for a new and interesting way to get her hands dirty in the kitchen- like literally? An indoor herb garden or even herb garden starter kit offers a fresh perspective on kitchen duties that doesn't just limit itself to cooking, cutting and boiling. Now, your mom can involve herself in all aspects of a busy kitchen including growing her own herbs right in her kitchen. This gift will limit countless shopping trips to the store all the while allowing her to see the fruit of her labor grow and become available for use at any time.
29. Spa Day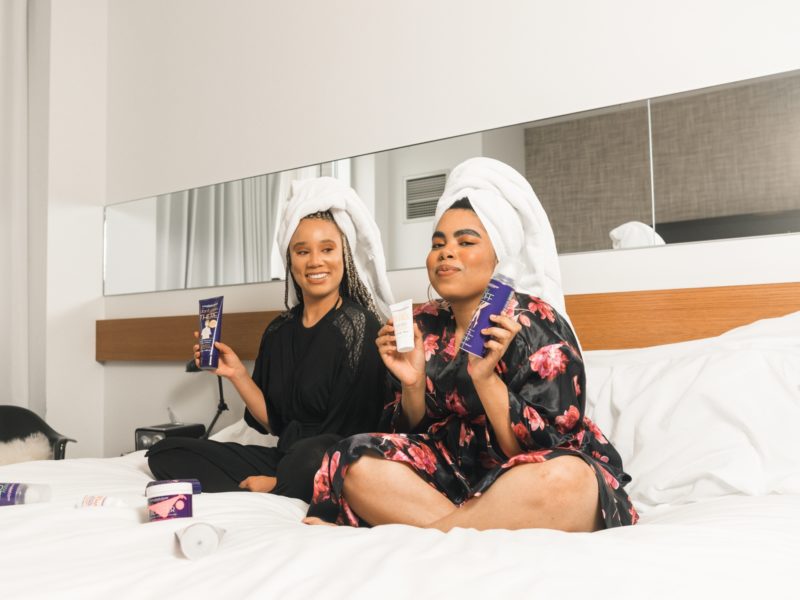 The truth about our mothers: they want rest. Not the cheap kind that involve 15-minute intervals of power naps in between lunch breaks and red lights, but the real kind. Rest that involves pampering, massages, foot rubs and everything of the like. Gifting your mom an accommodated spa day with a gift card from her favorite spa or manicure/pedicure salon offers the chance to give your mom the pampering and rest she deserves! "I gave my mom a spa gift card and the great thing about it was that I was able to join her in dinner and a massage. We were able to bond and just talk together," 4th year Monica Tudon said. For college students unsure about what exactly they should give their mothers, the experience of a restful and meaningful spa day has extreme value.
30. A bottle of her favorite wine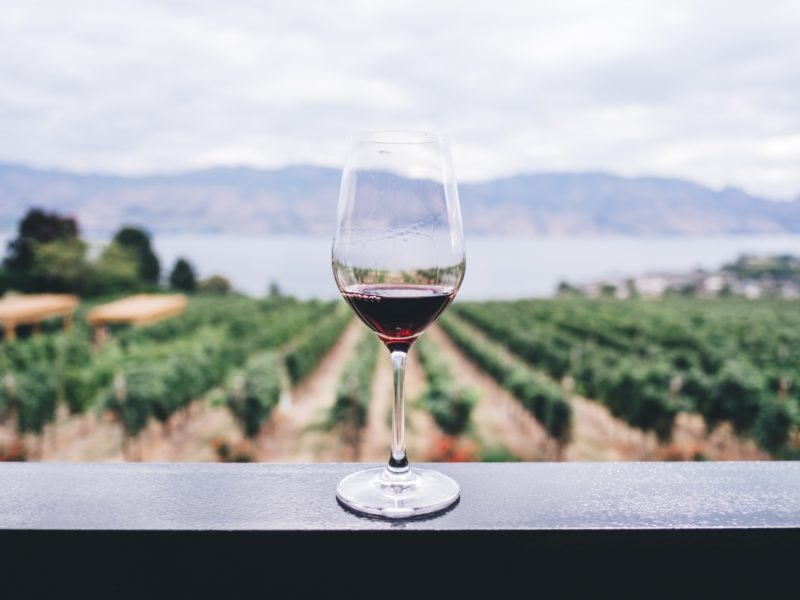 The great thing about wine includes the fact that its interests vary far and wide: from college students wanting to feel classy on a Friday night, to ancient wine professionals who own acres of vineyards to even, yes- mothers. "My sister is a mom, and I've given her a bottle of her favorite wine, a wine glass, and bath set so she could relax. She said she loved it," 4th year Jazmin Osorio said. With a bottle of her favorite wine in hand, your mom can appreciate its taste as well as your own appreciation towards her. Throw on a heartfelt note, attach it to the bottle of wine and voila! You have a perfect and cozy Christmas gift for your mother to enjoy.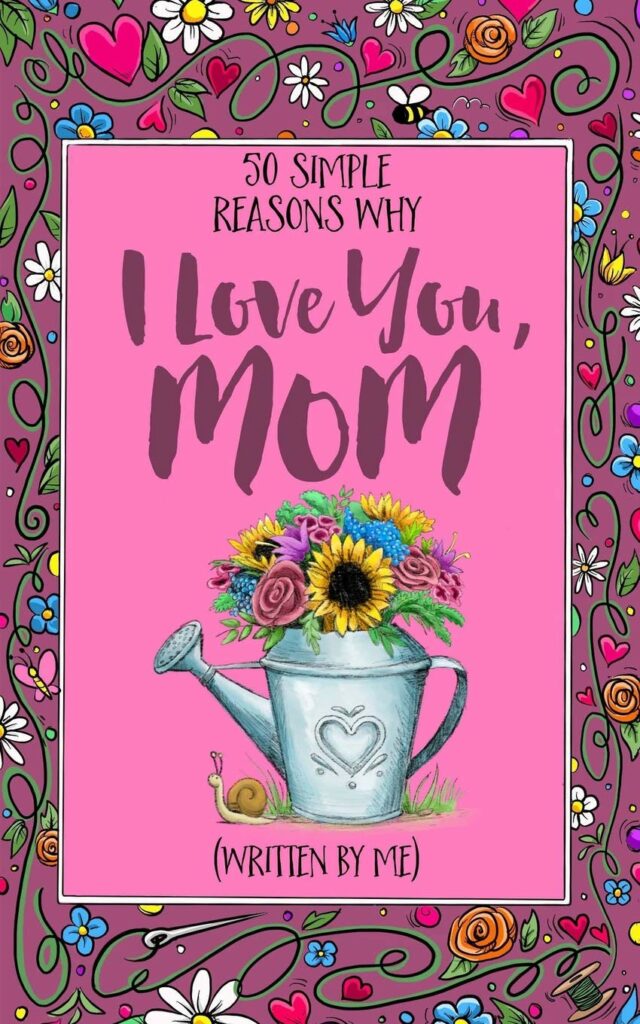 Among all the shiny and commercialized gifts on this list, heartfelt letters and homemade gifts offer something that these gifts cannot: actual words communicating how much you appreciate your mom. The "So Reasons Why I Love You Mom" book offers a chance of communicating heartfelt words, thankfulness and love. "I got this book for my mom one year and I love how it allows me to fill in the blanks. She still has it and cherishes it," UCLA graduate Brandi Lubrano said. Don't worry, you won't have to do this all on your own! Containing prompts and fill in the blank sentences, you'll find that the book proves easy to fill in to communicate your deepest thanks. If you still feel unsure on what exactly to get you mom, the "50 Reasons Why I Love You Mom" book proves solid and meaningful all around.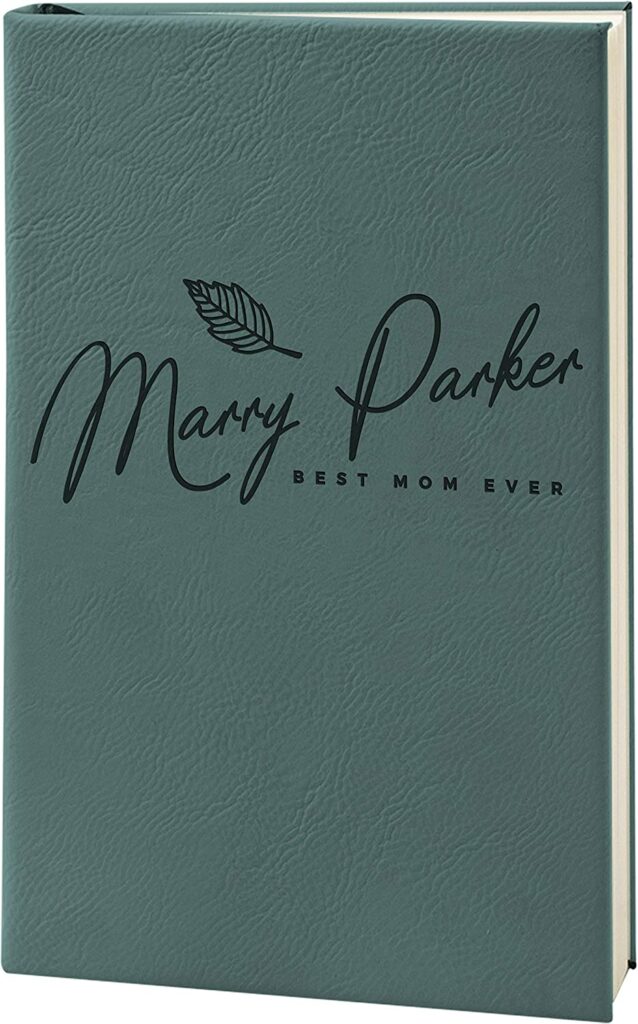 If your mom is anything like mine, you know that she loves receiving and giving journals as gifts. Coming in various and cute designs, a personalized journal offers the chance to get your mom something she'll use time and time again. For journaling her feelings, how her day went, writing down grocery lists, for ideas on new projects she's working on or for accompanying her in her newfound passion in becoming a rap lyricist, this gift applies to all. More so, with her name spelled out in fancy cursive letters, she'll know that this journal does not compare to other journals. This one offers warmth and a reminder of the person who bought it.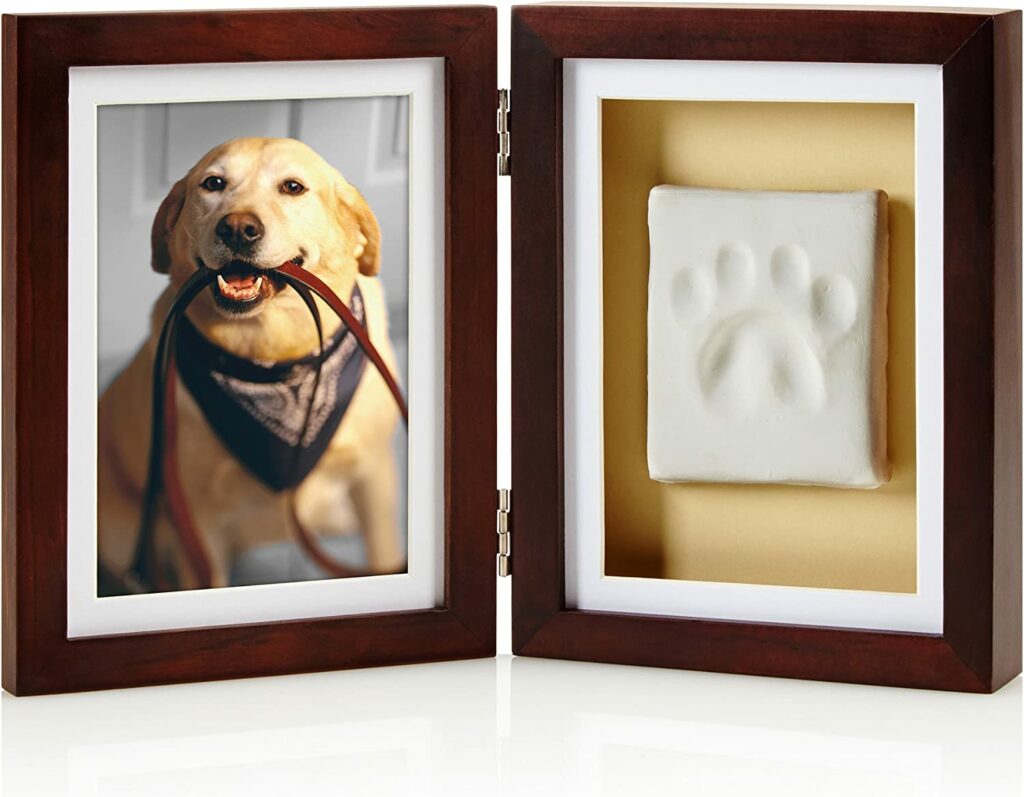 For all the dog moms interested in their furry friends (sometimes just as much as their own human children), gifting your mom something that will remind her of her furry child will make all the difference between just any old gift and one she will value for ages to come. With this dog portrait and impression hanging on the walls of her living room walls or work office, it can constantly remind her of the joys that await at home. Any dog mom would feel ecstatic at receiving this personalized gift.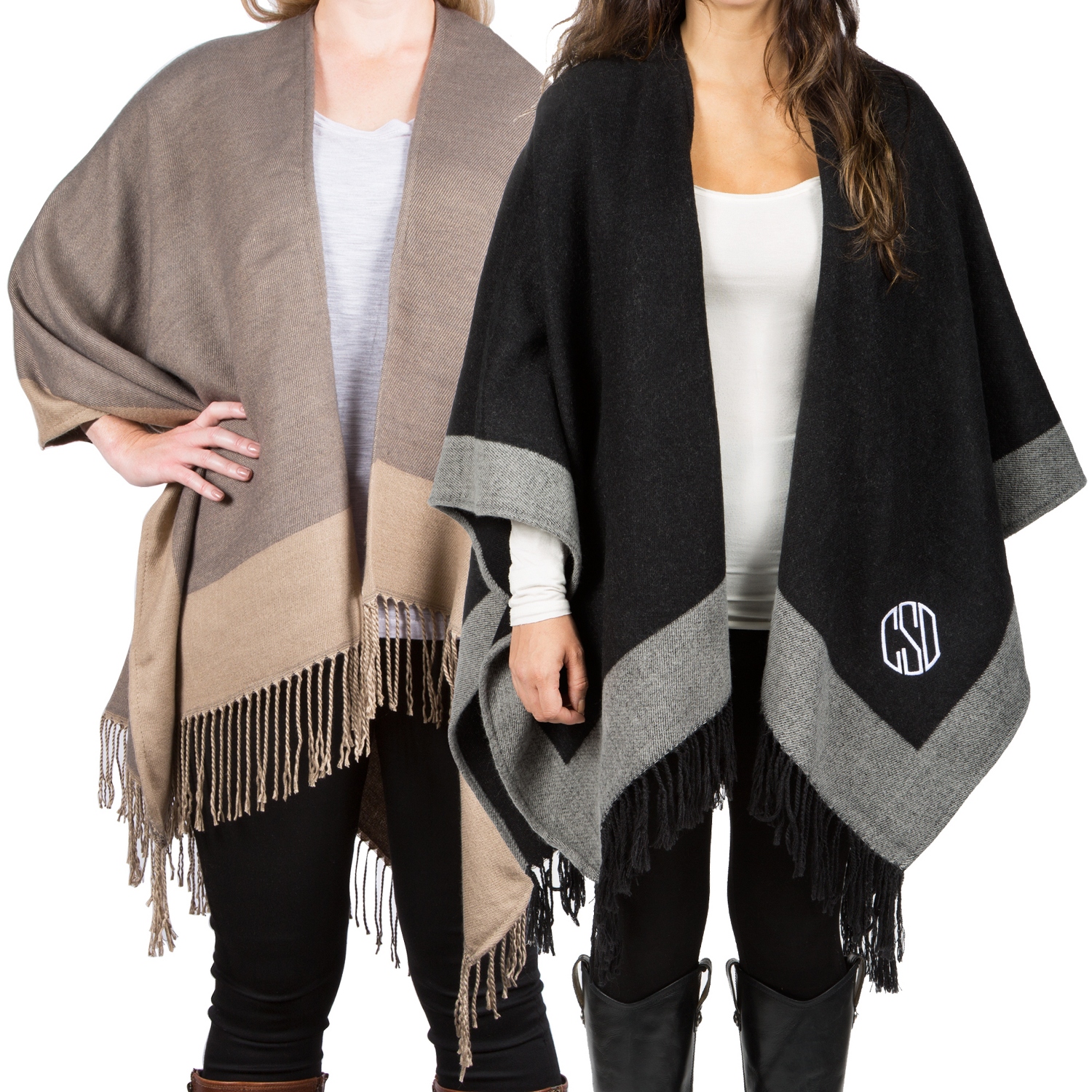 A gift can seem good, but a gift truly becomes great with even the smallest dab of personalization. The color block wrapped which comes in a variety of colors to choose from offers this small ounce of personalization with your mom's initials or beginning letter of her name. The style of the clothing itself offers a quick and easy way to stay warm or simply pull on top of a plain shirt to finish the look. Although not entirely fancy, it offers just the right amount of unique-ness and comfort to fit any situation and setting where your mom wants to look her best.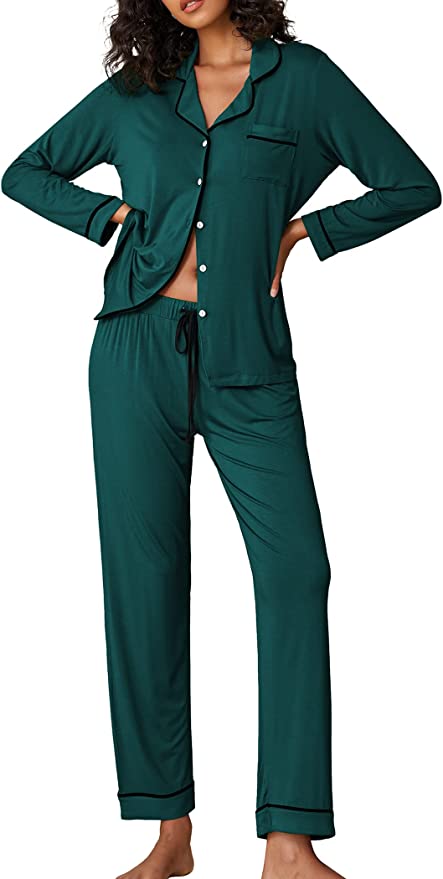 Pajamas, when done right, can become one of the most comfortable and best gifts to give your mother during this holiday season. After all, who doesn't like the idea of sleeping in something both cozy and aesthetically pleasing? "I got my mom and my dad matching pajamas one year because it was cold out and I figured a new set couldn't hurt. I never realized how much cute options are available these days and how great of a gift it can be," UCLA 4th year Monica Perez said. From a number of multiple styles with different prints to choose from, pajamas offer both necessity and pleasure. Don't underestimate this simple everyday item that can become a gift of true affection and fun.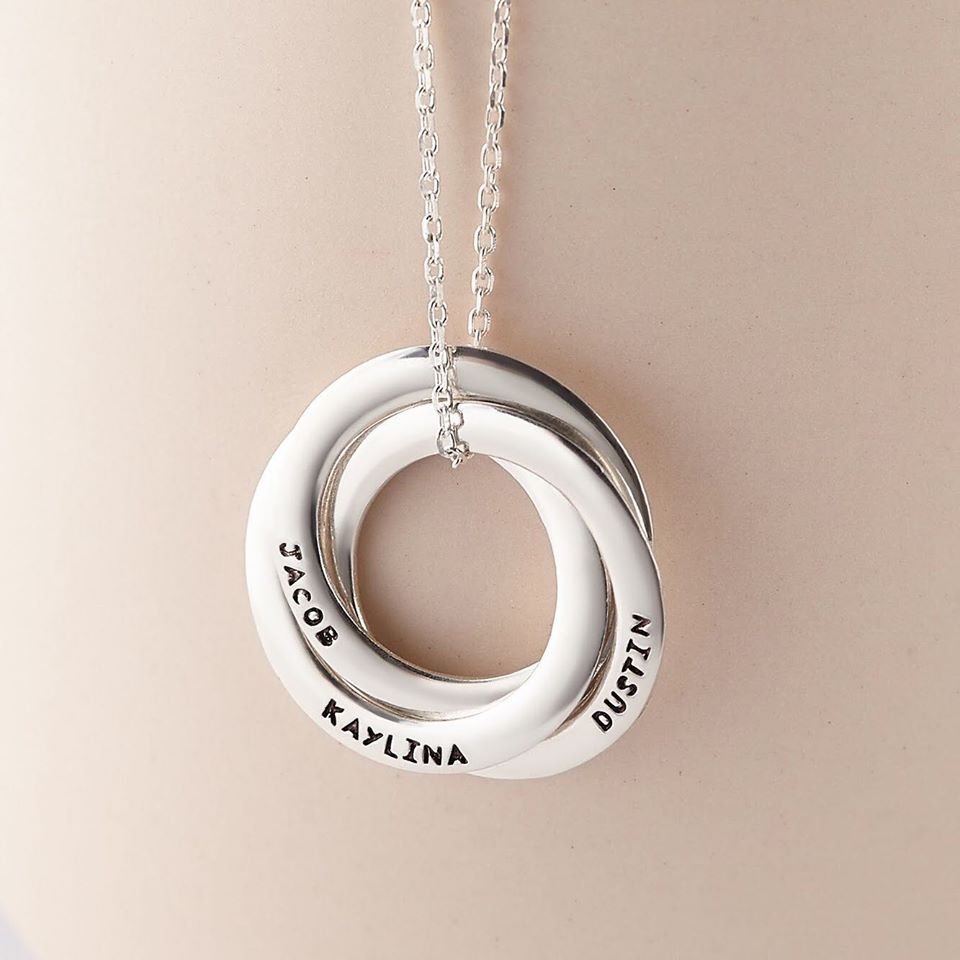 Alas, another piece of jewelry bound to fulfill your mom's heart with content and meaning. Mothers love necklaces, and even more than necklaces, they love the reminder of appreciation from their family and kids. This gold necklace intertwined with all the members of the family names offers the perfect mix of symbolism and beauty to make it a gift she can sport every day. As the necklace interlaces to show the covenantal and strong bond between family members, it carries meaning and beauty that surpasses all other jewelery she may own. Especially on such a joyous and important occasion such as Christmas, an intertwined necklace such as this adds up to one that she would love to receive.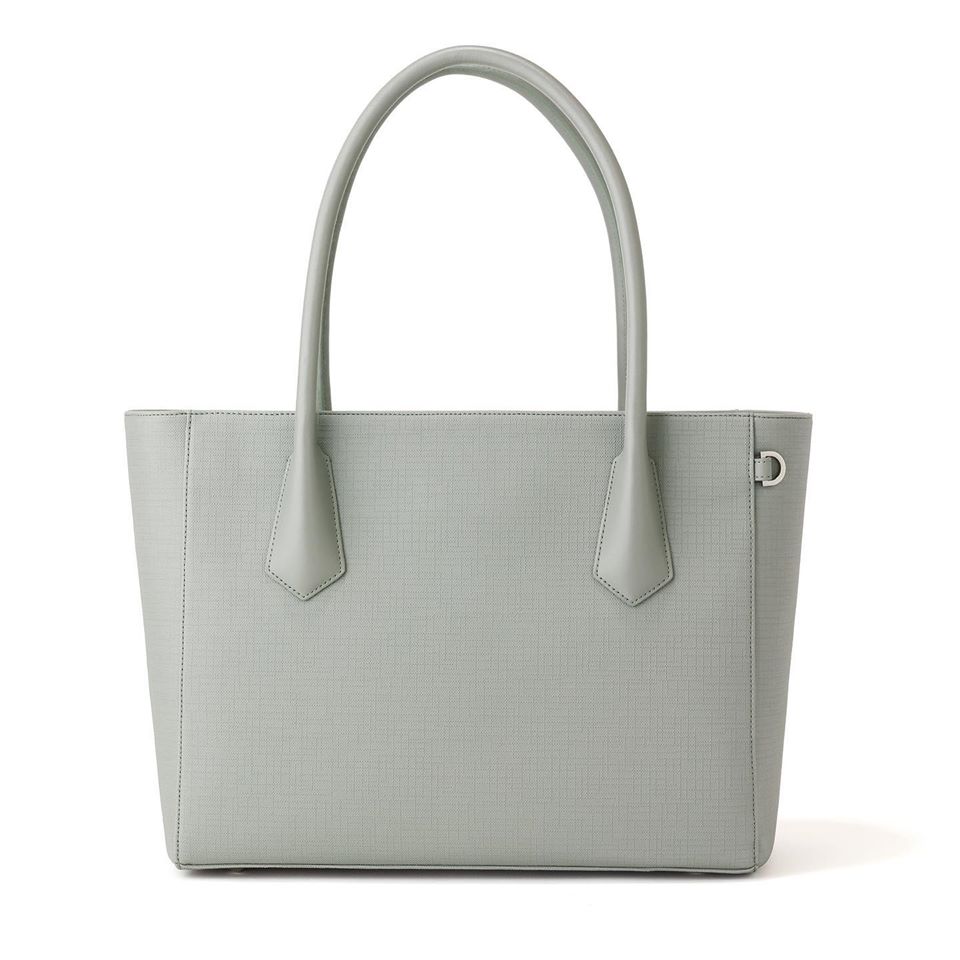 For the constantly traveling or even sporty mother, the Dagne Dover bag offers a unique twist to bags through quality and design. From backpacks to totes, carry-ons, travel bags, and laptop cases, this company makes it very hard to resist a purchase from their ever-growing collection. Even more, the bags themselves display a minimalist yet attractive design that makes them stand out from the sea of other bags already overflowing your mom's closet. These bags have not just gained popularity due to their trademark look, but for the multiple compartments that make it easy to organize. A Dagne Dover bag presents a quality gift that your mom can easily learn to love and regularly use.
38. Tickets to a local play: a time of dress up and a live experience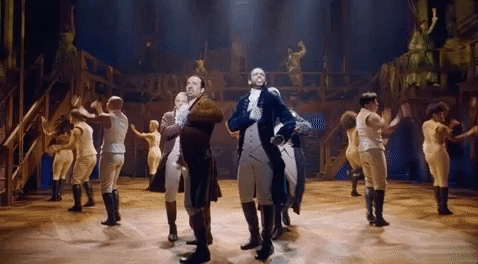 If gifting a materialistic or quality physical gift just doesn't cut it, your mom will love a live experience- unique just to her. Tickets to a local Broadway show of a play she's been wanting to watch or even tickets to see her favorite band both offer ways that allow you to make the most of the whole experience. For example, it can be a time of bonding through dressing appropriately for the occasion, as well as eating before or after as you rave about your shared excitement or opinions. This experience will be one she'll remember for a long time- a time where she looks back and remembers time spent together.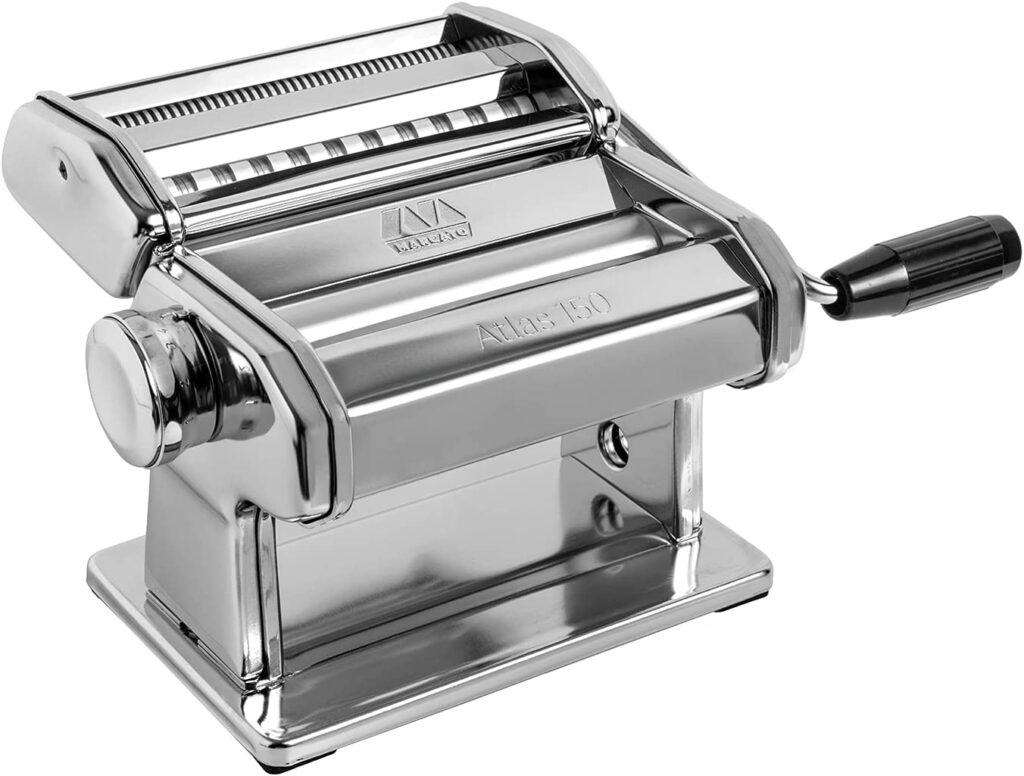 Have a mom who just loves cooking but owns just about every kitchen appliance you can think of? Well, let's get technical. An Atlas Pasta Machine offers your mom the chance to become better at making homemade pasta all the while challenging her to pursue the hobby of homemade cooking. At the end of it all, the pasta maker which stands proudly on her kitchen counter can brag all the delicious and heartfelt pasta she has made for her family and friends. From expert cook to beginner, an Atlas pasta machine challenges any mother to take cooking to the next step.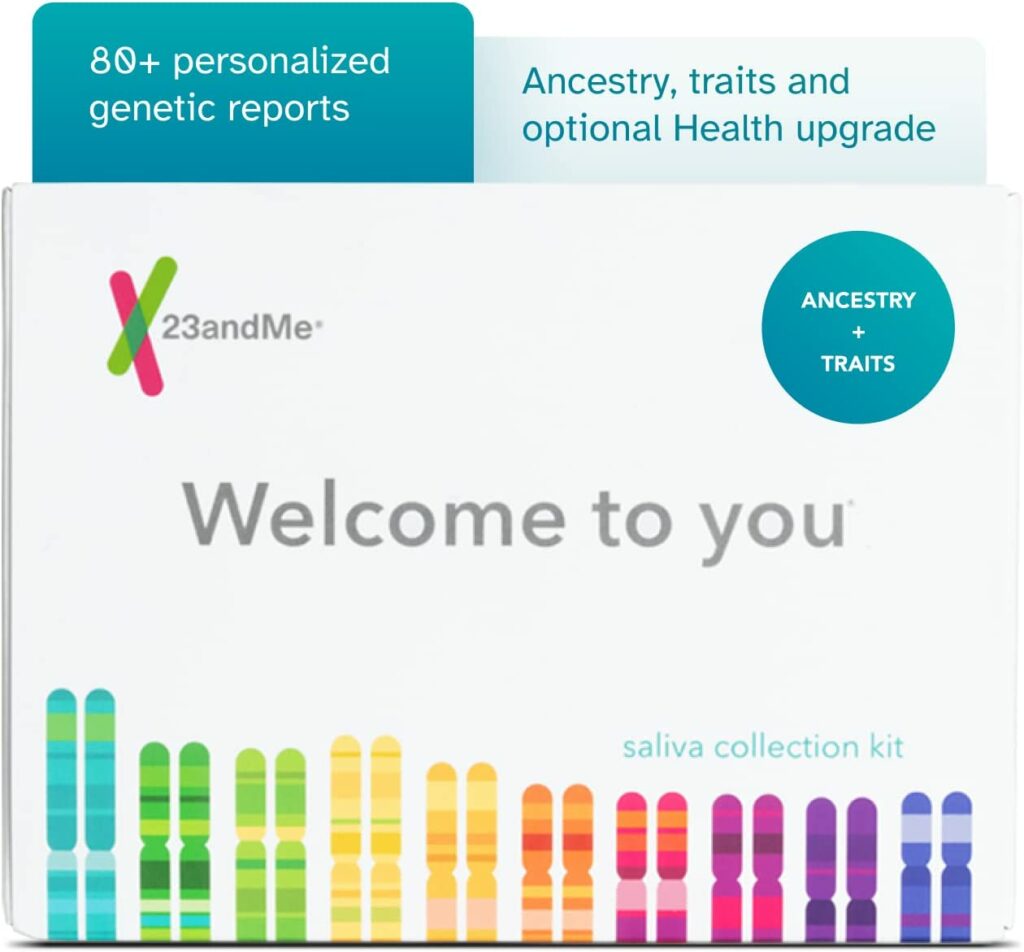 Okay so say you've read through this list and STILL haven't found anything worthwhile to gift your mom on the special occasion of Christmas. Well, if cooking, beauty, hobbies, or fashion doesn't apply, then having an unknown ancestry line dying to get discovered proves something we all can relate to. The 23 and Me Ancestry test has been amazingly popular throughout recent years and people have become genuinely curious about where and how their ancestors originated. With a swab to collect saliva and a full ancestral report in return, 23 and Me offers a unique and wholesome way to give back to your mother during the holidays with intriguing information about her very distant past.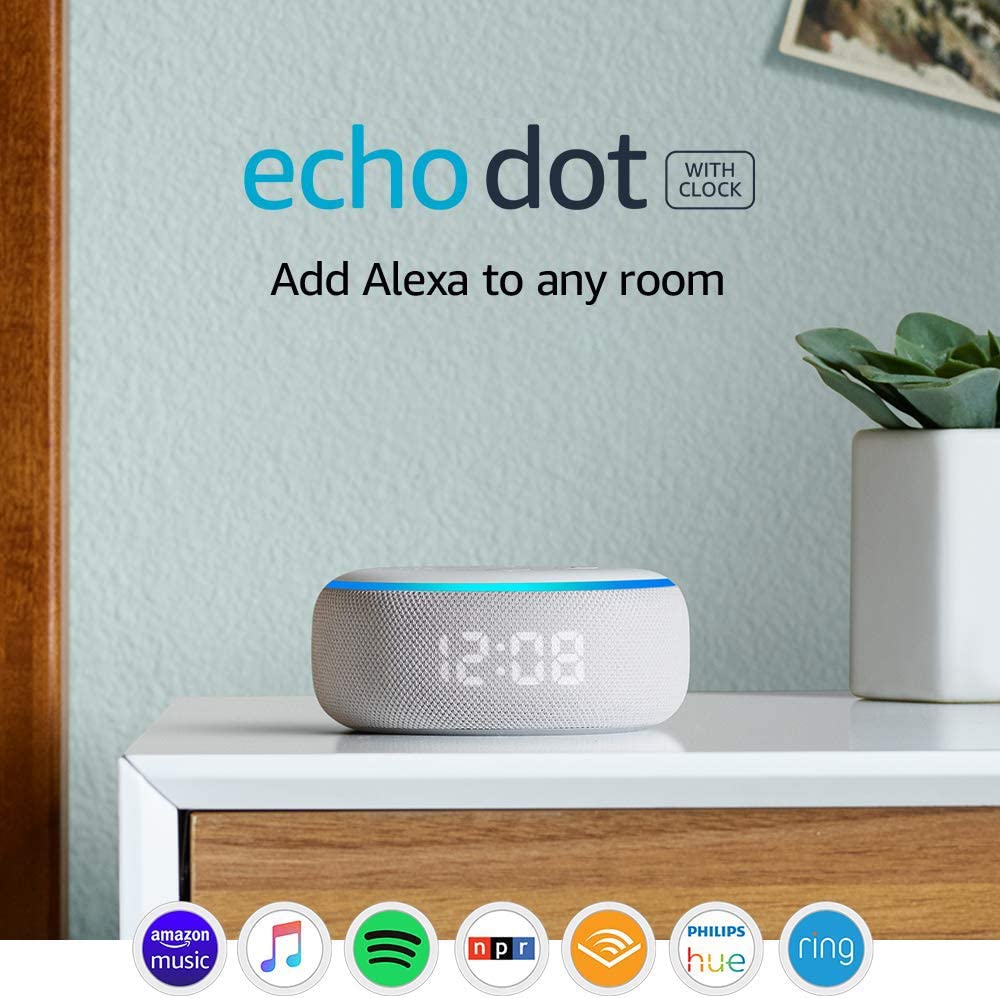 For the techy mom just itching to add to her collection of ear-pods and smart gadgets, the Amazon Echo Dot offers a chance for your mom to sit back and well, ask Alexa to do all the work. The Amazon Echo Dot completes a variety of tasks from answering questions, reporting the news, playing music, and basically acting as your own personal human Google. The amazon echo dot can assist both the tech-brilliant and the tech-baffled. After all, every mother could use a hand at finding the latest chili recipe or asking Alexa to turn on the lights as she arrives home hands full with shopping bags. The Amazon Echo Dot acts as an essential addition to any familial household, guaranteed to be appreciated by your mother.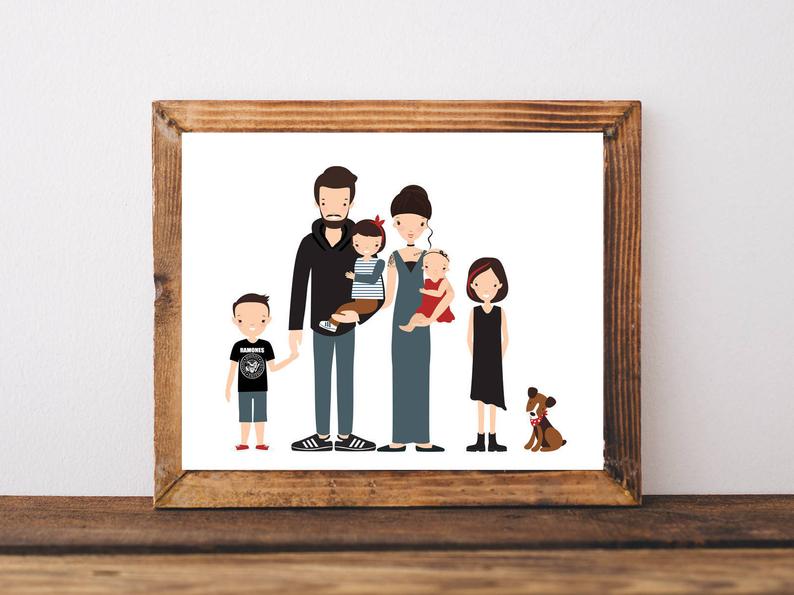 Thanks to websites like Etsy and artistic freelancers, family portraits no longer have to stay limited to real-life photos taken by photographers on a chilly morning at 8am. In fact, illustrated portraits have become all the craze lately, with the chance to see your whole family drawn out in color. From very detailed illustrations to ones that consist of only the very basic of shapes, these portraits prove unique and meaningful as a complement to any household. This product makes for a great gift for any mother- during the holiday season and even beyond that.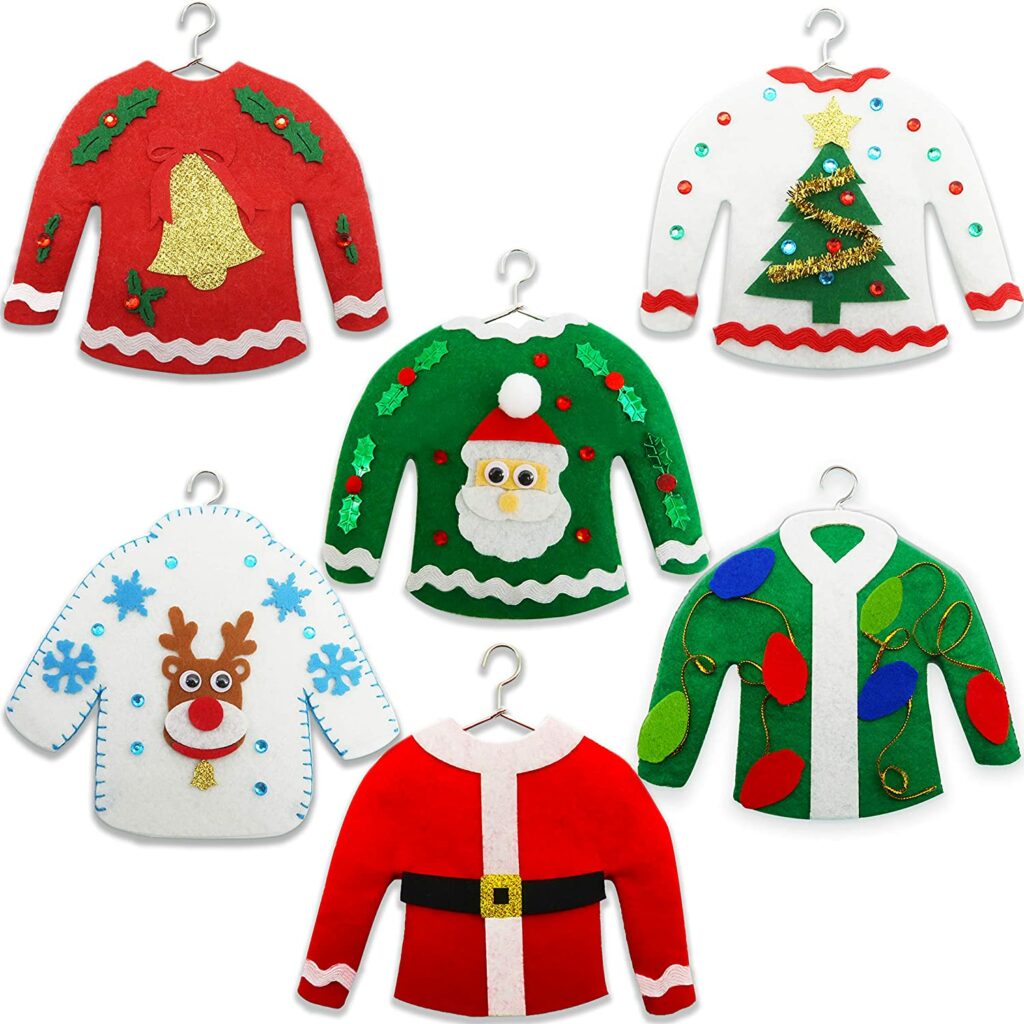 A great thing about moms includes the fact that above all, they appreciate gifts from us not because of the quality of the gift, but the fact that we ourselves gifted it to them. Thus, despite all the gifts out there that we could buy and even have shipped directly to her front door, nothing beats a gift we make with our bare hands. "My mom loves simple gifts that I make her. She doesn't really like things that are bought, so I usually try to make her something every year for major holidays and celebrations," 4th year Becky Yang said. From a homemade bowl you made in ceramic class, a painting of her favorite scenery or even homemade jewelry, our moms know and appreciate that these gifts come from the heart. If what exactly you want to make seems up for debate, decorating and personalizing your very own ornament for your mom offers a great approach to making something homemade for the holiday season that can dazzle on the Christmas tree every year.
44. Homemade Video (With her in it)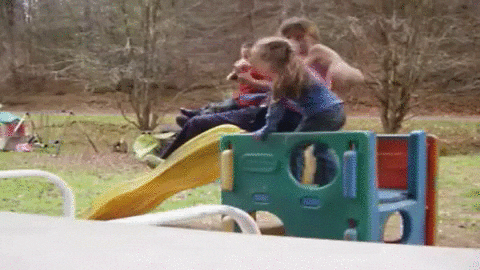 You know all those homemade videos the family gathered around to watch- the ones that featured mostly you bathing for the first time, running in circles at the neighborhood park and "performing" your best talents at the time? Well well well, how the tables have turned. Making a homemade video featuring meaningful music and videos and pictures of your mom offers a chance to reciprocate all the hard work she put into raising you. After all, who doesn't like seeing themselves on screen- even people as selfless as our own mothers? So put those iMovie and Photoshop skills to work and show your mom just how much you care by the memories you put together on screen for her to see and keep.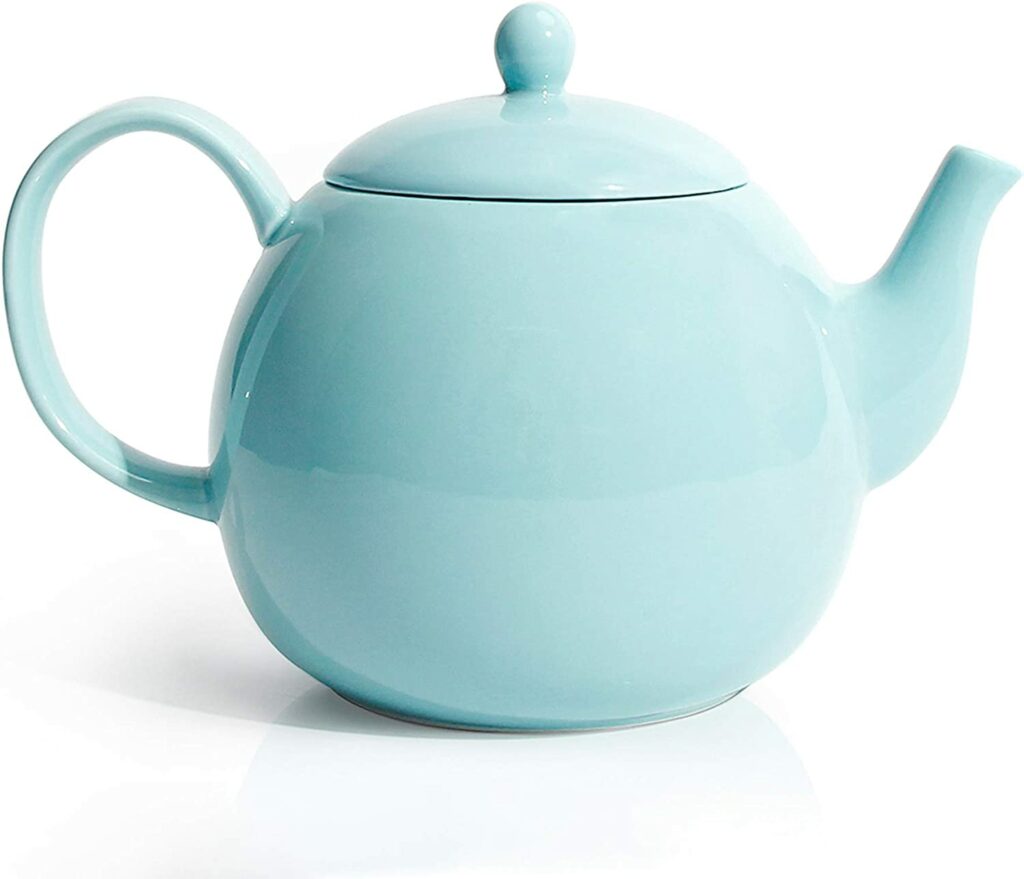 Okay, so maybe I'm stealing this idea from the episode of The Office where Jim gives Pam a teapot with a bunch of memories and insiders tucked inside for her to enjoy. But I think we have missed the most important part of the episode here: Pam absolutely loved this gift, because it made for an essential yet meaningful gift. A teapot, similar to our own mothers, offer utility in completing tasks like making tea, warming water, and just keeping the house cozy. At the same time, they offer beauty, simplicity, and ultimately, hold a lot more things together than we give them credit for. Gifting your mom a teapot filled with her favorite tea bags, some memorable pictures, jewelry, and maybe a few objects to remind her of special moments shared together, really communicates meaning and love beyond compare.
Price:$104.99
Baking, though one of the biggest joys and hobbies of life, takes lots of work complete with mixing, stirring, and more mixing. For mothers who absolutely love baking and even those who despise working in the kitchen, you'll realize that a gift like this will overall make baking in the kitchen more enjoyable and easier. They come in array of different color to complement a kitchen's design as well act as a kitchen staple for a family that eats breakfast, dinner and dessert together. A baking mixer offers a gift for overall better convenience and utility that your mom can't help but get her hands on.
* Updated on November 27, 2022 by Shantanika Sallis to include gifts 1-10