Berkeley caters to a large spectrum of residents. Wealthy trust fund students call it home as well as more colorful characters residing on the sidewalks of Telegraph Avenue during the day and sleep at People's Park at night, screaming "Hell Yeah!" to pedestrians as they walk by. As you take each step your senses will infuse themselves with an overload of dissimilar scents and sights. You can enjoy organic bubble tea from Yifang as you cross Bancroft Way and walk by a homeless person shooting up drugs on the sidewalk on the way to visit the Campanile tower.
Check out some of our favorite things to do in Berkeley to fill every hour of your trip here.
6 A.M. Squeeze in your morning workout at Tilden Park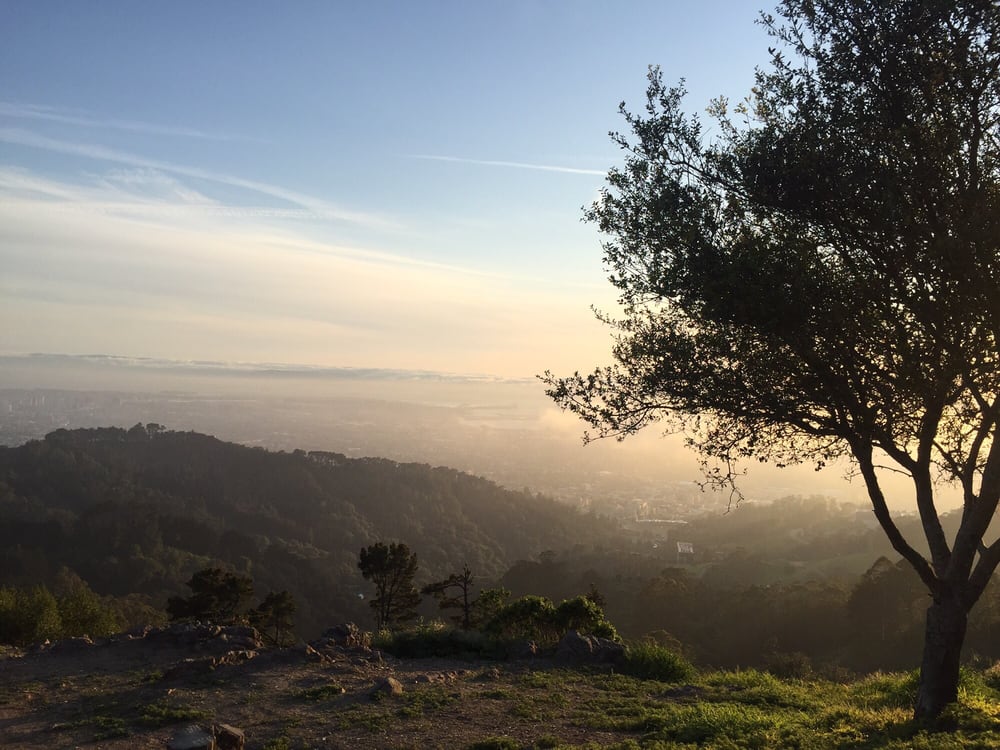 What better way to start your morning than a brisk run through Tilden Park? With the trails running through the regional park, it gives you an experience of nature at its purest form, away from the bustling city below."I've been there a number of times," UC Berkeley junior David Larson said. "I like seeing nature, it's cool. There's turtle and ducks, stuff like that. It's peaceful there." Apart from the picturesque trails, Tilden Park offers many other outdoor activities from a steam-cart train to horseback riding and bicycling.
7 A.M. Fuel your body with a cup of joe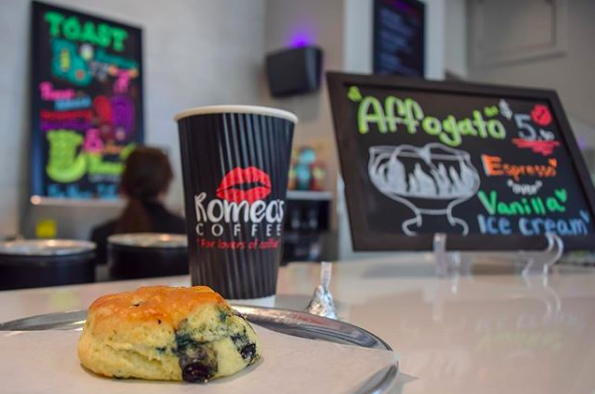 After your morning hike with the endorphins slowly trickling away, wake up your senses with the smell of freshly roasted coffee beans from the very first ever Peet's Coffee shop on Telegraph Avenue. "I spend a lot of time in the cafes," UC Berkeley junior Matilda Schulman said. "I also really like Cafe Milano, it has the same atmosphere, where you know you're going to get work done but there is just enough noise in the background." Berkeley houses many small business coffee shops, each offering unique twists of branding to create a distinct experience. Cafe Milano's artistically drawn cappuccinos and Romeo's Coffee's original drink titles like,'Oh Mint, Where Art Thou?' will have you begging for a caffeine addiction.
8 a.m. Warm up your cold morning with a fresh pastry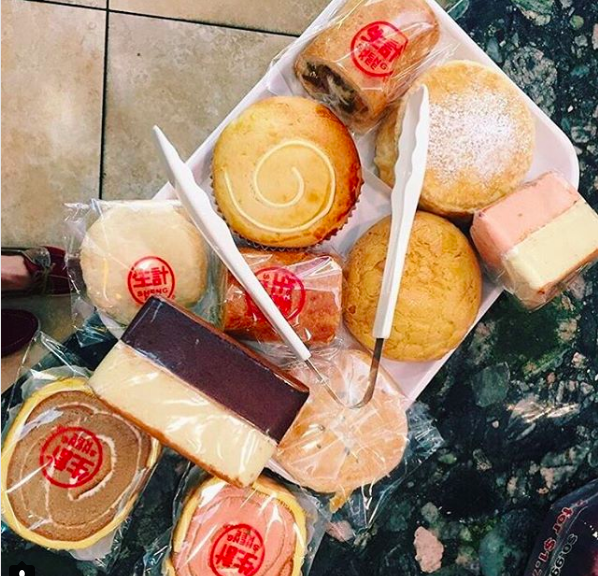 Nothing beats strolling down Telegraph Avenue on a chilly morning and receiving a warm embrace by bakeries with their shelves full of fresh-from-the-oven treats. At Noah's Bagel, get a cinnamon raisin bagel with strawberry cream cheese or an artisan breakfast sandwich. If you have more of a sweet tooth simply cross the street and walk a few feet to have your fill of pastries from Sheng Kee Bakery. When you enter, you'll experience euphoria as you inhale the sweet scent of baked goods. Whether you order a Danish Almond Toast, Mooncake or Tiramisu, Sheng Kee offers a wide range of pastries to satiate your palate.
9 A.M. Escape the busy streets to find nature at the Botanical Garden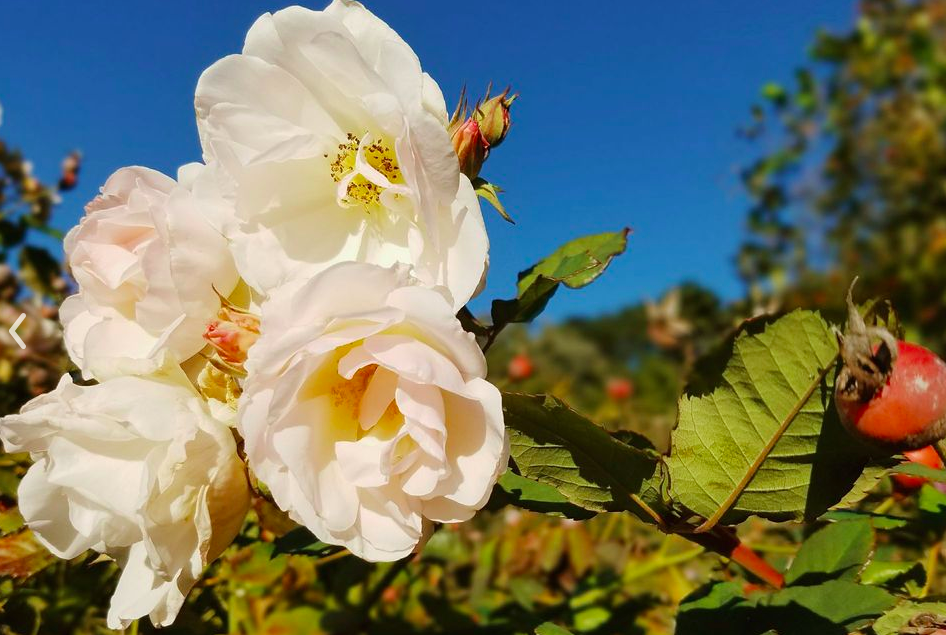 Living in the urban environment of Berkeley can sometimes make you feel disconnected to nature. What better way to infuse nature into your living space than to bring a piece of Berkeley's Botanical Garden home with you? Just a short walk east of campus, Berkeley's Botanical Garden houses a plethora of plants from succulents to carnivorous friends. A few times a month the Botanical Garden hosts a sale, in which the public can purchase plants from their garden. With hundreds of unique species available, you will likely find the perfect potted pet to take home and perch up on your windowsill.
10 A.M. Take a golden tour through UC Berkeley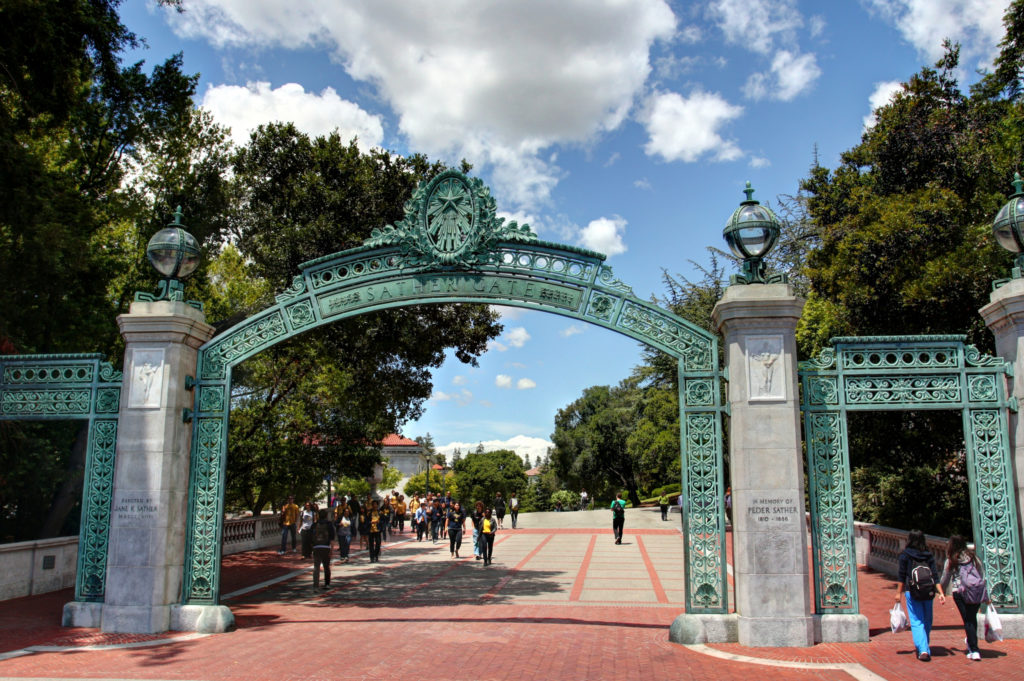 As the first UC campus, Berkeley has established itself as the number one public university in the world, driving tourists from all over the globe to visit the campus. As such, Berkeley offers free 90-minute tours every day, rain or shine —they emphasis — and open to the public. Whether you have general questions about the campus, like its architectural history, or just want to take a tour for the sake of it, this student–run tour will fill you with facts you wouldn't have known on your own.
11 A.M. Have a picturesque picnic on César Chávez Park
The time has finally come to dust off that picnic basket you used once and never again. Built on the site of a former landfill, the César Chávez Park provides many recreational opportunities on the north side of the Berkeley Marina. What better way to spend your afternoon than eating a delicious lunch while enjoying the view that the three Bay bridges, Alcatraz and Angel Island have to offer. Apart from the spectacular views, the park also has a wildlife sanctuary and many hiking trails. If you feel like going for a refreshing jog, try running alongside the park's shoreline to stay cool.
12 P.M. Find your inner child at Adventure Playground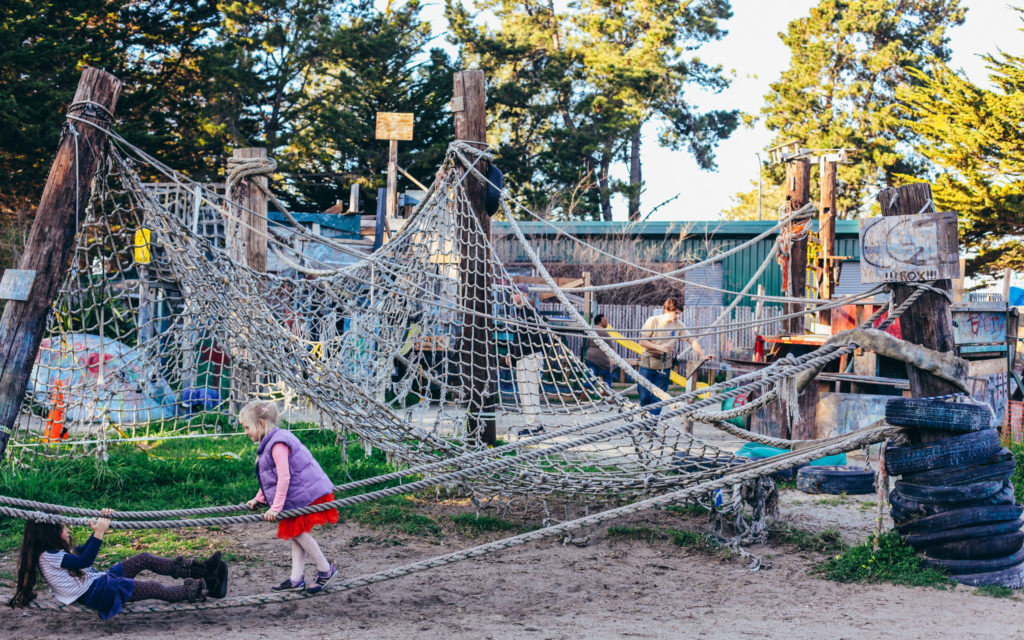 Adventure Playground would feel like a dream come true for the characters of Peter Pan and The Little Rascals. In this unique playground, children have the opportunity to learn how to use tools, help build, paint and also leave their marks on the playground for years to come. Children have the freedom to relax, educate themselves and have fun. Codornices Playground, well known for its giant concrete slide, lets not only children but also people of all ages to enjoy. "It's fun," UC Berkeley senior Anna Victoria Mariolle said. "It's a community thing, people go there and have bbqs and bonfires, and just be stupid together and slide down the slide." With all the parks located around Berkeley, you will have no trouble finding one to fit your needs.
1 P.M. Visit the clicking clock at the Campanile
With the wind blowing through your hair, enjoy the amazing view of the Bay Area. On a clear day you can even see the Golden Gate Bridge. "It's a good place to relieve yourself from stress. It has a great view and you can see all the buildings from the top," UC Berkeley junior Emily Wang said. Better known as the Campanile because of its similarity to the Campanile di San Marco of Venice, Sather Tower, standing over 300 feet tall with a clock face on each of its four faces, attracts many tourists on campus. No matter what time of day, a walk up the Campanile will turn any trip into an unforgettable one.
2 P.M. Berkeley loves its Boba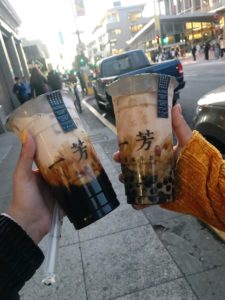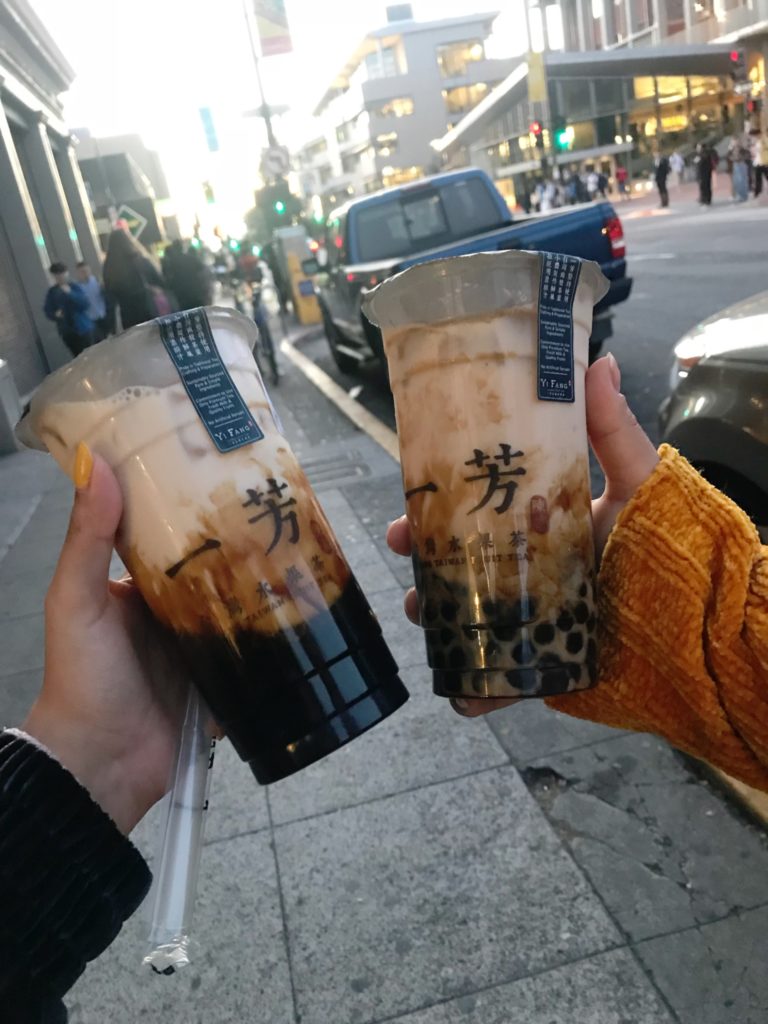 You can't walk a block in Berkeley without stumbling across a bubble tea shop. They have become a staple to the lifestyle of the modern day Berkeley student. Within a four-block radius alone you will find 20 different boba options, including the first Yifang Taiwan Fruit Tea shop in California. "I like it because it's near campus and they offer good tea and milk tea," UC Berkeley senior Chloe Hu said. "But sometimes I have to wait for the black sugar pearl milk latte because the drink is limited, they only provide it every two hours." Of the plethora of boba shops in Berkeley, many know Yifang for its renowned use of organic ingredients, fresh tapioca balls and signature twist of adding real fruit slices to its drinks.
3 P.M. Climb the Treehouse on Panoramic Hill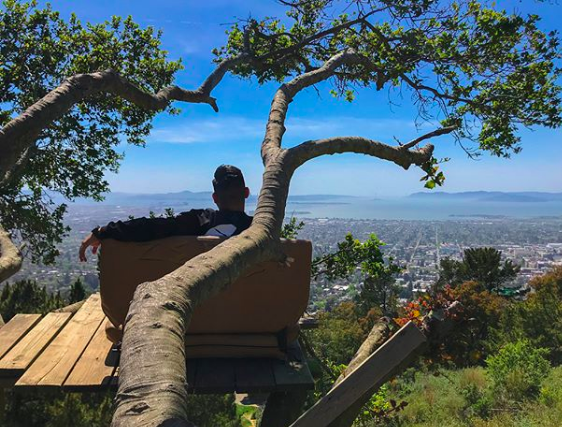 Relive your childhood dream of owning a treehouse with a quick hike up Panoramic Hill. The small wooden house sits at the end of one of the trails and offers a great view of the city. "You can even see San Francisco when it's not cloudy," UC Berkeley sophmore Chris Yeon said. "I just chill there with my friends, it's very nice." The steepness can make the walk rather difficult, but the beautiful wild flowers you encounter along the way and the feeling of success when you reach the top make the hike worth it.
4 P.M. Find your artistic inspiration at BAMPFA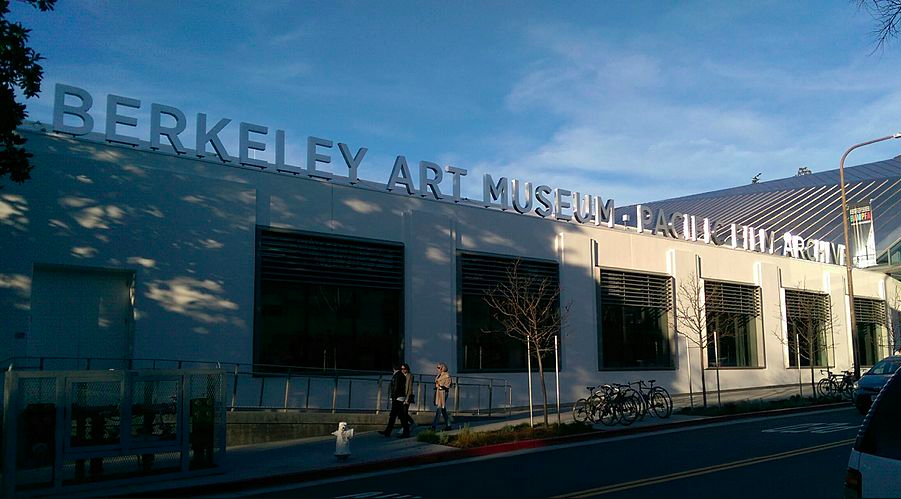 Immerse yourself in the art scene that Berkeley offers just at your fingertips. Berkeley has become synonymous with its empowerment towards artists and art itself. As such, the Berkeley Art Museum and Pacific Film Archive, or BAMPFA, combines the art museum, stockroom movie theater and archive; tasked with preserving historical, cinematically derived art mediums. The museum showcases a wide-range of treasured films otherwise completely unknown to the general public. Enjoy the afternoon by watching a rare international film or viewing one of their tantalizing galleries.
5 P.M. Calling all the Beyhives to the dance floor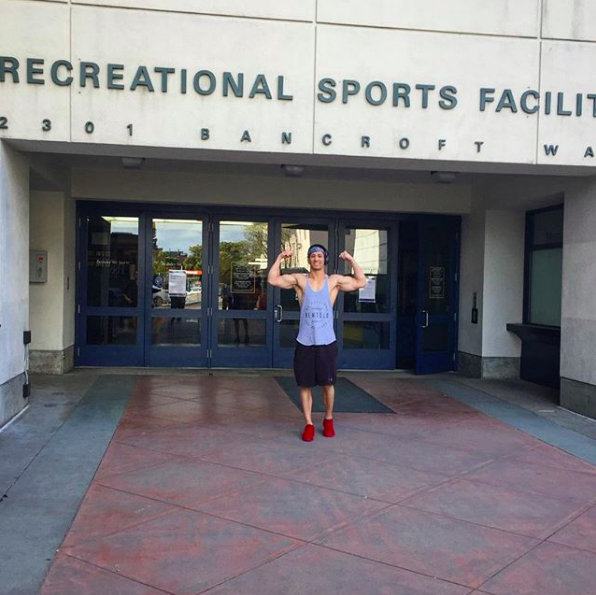 From "Drunk In Love" to "Flawless", get ready to get your cardio on. Professor Mitch Crispell offers a cardio dance class called Beyonce Day in the Recreational Sports Facility located on the UC Berkeley campus. "Technically the public can take it, but you would have to pay," UC Berkeley senior Eugenia Huh said. "I love it, he's very sassy and it's really fun." The class theme revolves around Beyonce, so get ready to show off your amazing "Single Ladies" dance skills.
6 P.M. Watch the Sunset at Grizzly Peak Boulevard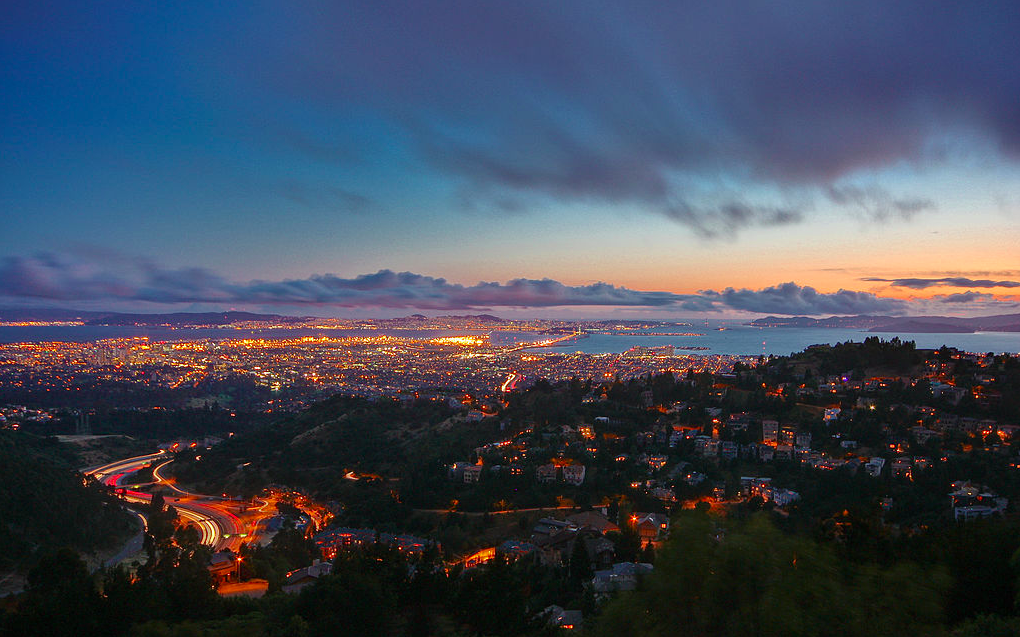 Watch the sky change in hues of orange, red and purple at the top of Grizzly Peak Boulevard. The peak itself doesn't have many lights which allows the sparkling glow of the cities below to appear more vibrant. Try finding a spot overlooking the San Francisco Bay or the Oakland Hills for a memorable experience.
7 P.M. Watch a play unfold on stage at the Berkeley Playhouse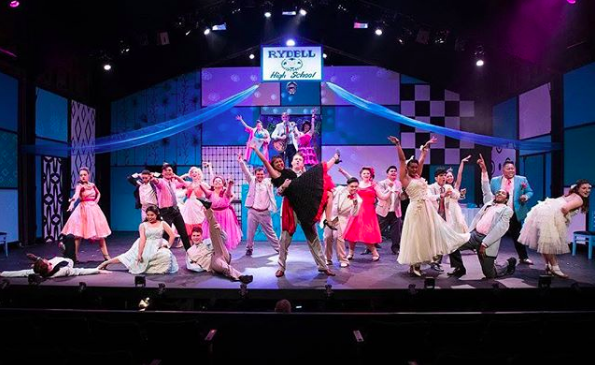 If you feel the need for a lively performance, then check out the Berkeley Playhouse for a whimsical night. Not only do they put on live musical performances, but they also focus on diversity and community by reaching out and offering acting classes. Past performances include Dreamgirls, Wizard of Oz and West Side Story. Whether you plan to spectate or act, the Berkeley Playhouse will guarantee you a fun night.
8 P.M. Visit a vintage shop and take a trip back in time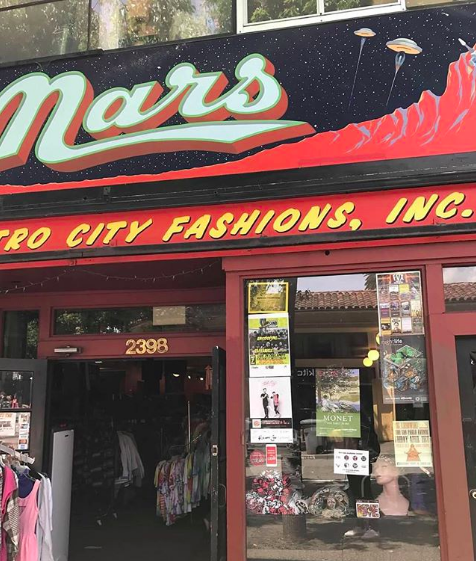 Time travel back to the hippie era of Berkeley by visiting one of the many vintage clothing stores or record shops around the city. Vintage clothing stores like Mars Mercantile house a rich range of textiles that will awaken the flower child within you. "It has a lot of different eras of style and they are all really good quality," UC Berkeley student Paige Tagliafico said. "It's super fun to check out and see what they have. I feel like it's been a good part of my Berkeley experience." But if you already have an abundance of clothes, then visit Rasputin or Amoeba record shops for your favorite vintage vinyls and tapes. Whichever you may prefer, nothing will give you a better 60's flower power Berkeley experience.
9 P.M. Enjoy a concert at the Hearst Greek Theater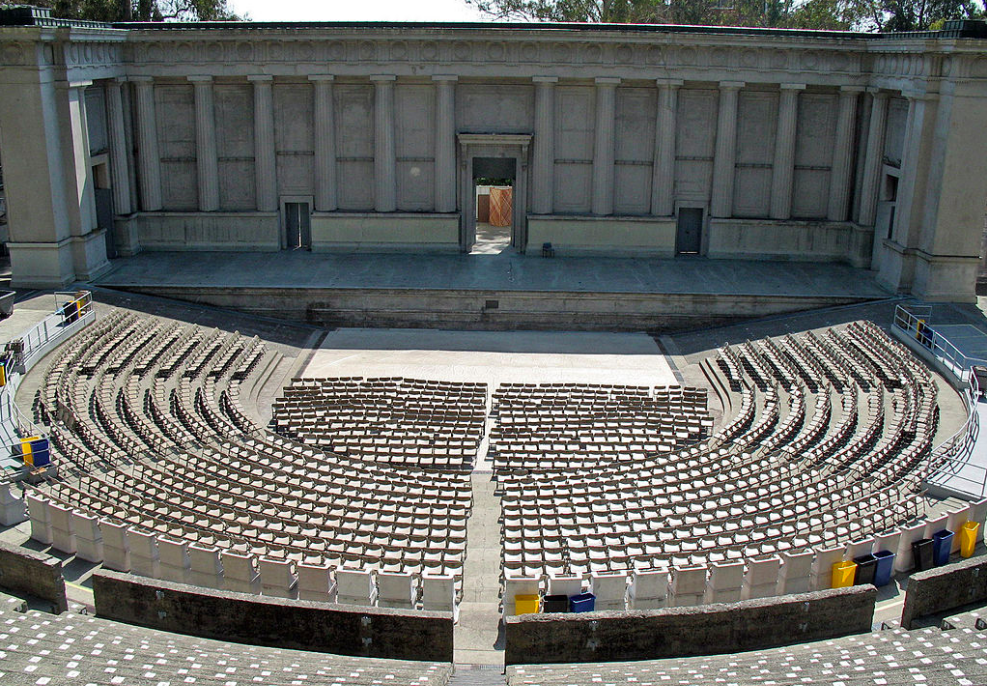 Transform your night by watching a concert or a play in the William Randolph Hearst Greek Theater. It overlooks the San Francisco Bay and from its seats you can see the Golden Gate and Bay Bridges, as well as Mount Tamalpais. Many artists who have performed there include John Legend, Radiohead, Mumford & Sons and Adele. The traditional Greek themed amphitheater, with its stone columns and a cool salty breeze coming in from the Bay, will leave a lasting impression on anyone who visits it.
10 P.M. Watch a late-night showing at California Theater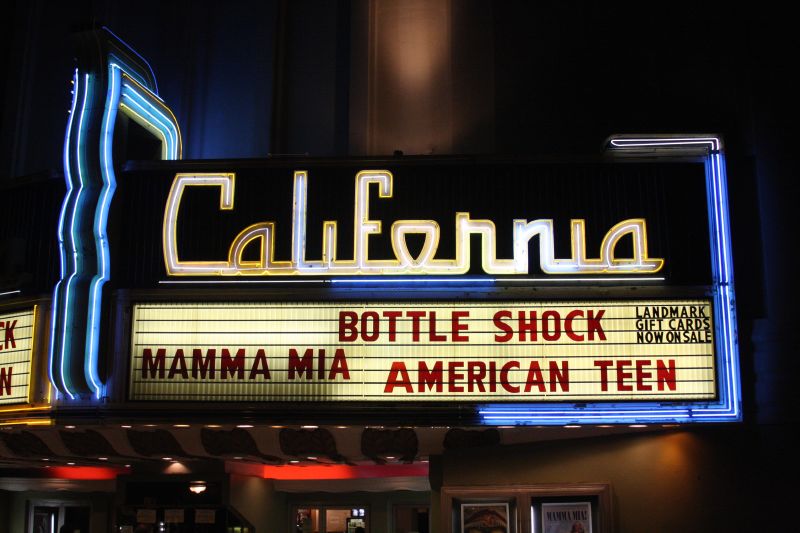 If you prefer movies over live performances, enjoy some popcorn and an ICEE as you relax, sit back and watch the latest blockbuster or indie film at a local movie theater on Shattuck Avenue. Enjoy the old cinema vibes still seeping through the preserved vintage styled decor, with large Hollywood bulbs and red velvet carpet. "California usually only plays two or three films at a time," UC Berkeley Senior Kevin Carley said. "But usually they are the most critically acclaimed, or the indie films you aren't likely to find elsewhere unless you go to San Francisco." Pop in for the last showing before you head home for the night.
11 P.M. Treat your taste buds with Cream
Satisfy your sweet tooth with a scoop of ice cream from Cream. For many people, Cream acts as a rite of passage when strolling through the city. If you see a bright blue sign and a line out the door, then you found it. The crowd might either catch your attention or make you turn the other way, but the rich creamy texture will make up for the wait. Famous for their ice cream sandwiches, made with either cookies or brownies, you can also get these sandwiches in vegan and gluten free options."Cream was one of the first places I went to when I first visited Berkeley," UC Berkeley senior Kassia Guisado said. "It's so good and they're vegan friendly which is always a plus." If you happen to stop by on a Monday, get a specialty milkshake made from their unique flavors like Butterscotch Brew and Cin-ful Churro for a dollar off.
12 A.M. Rock Out with Triple Rock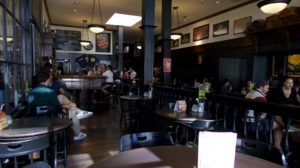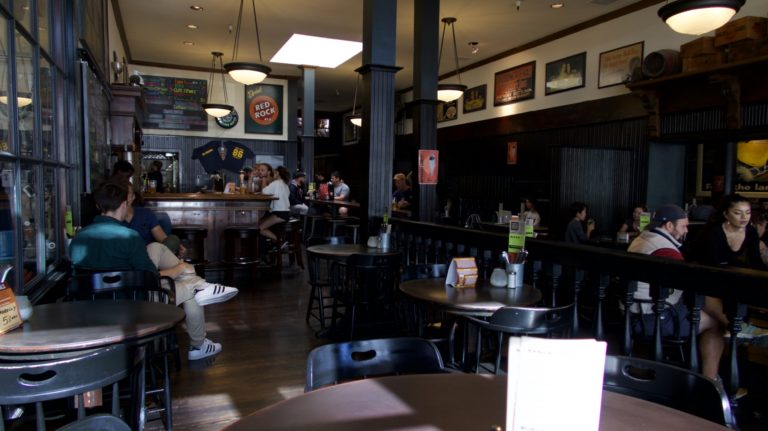 Unwind, relax and grab a drink at America's fifth brewpub. The glass window, separating the brewery from the bar, allows the customers a behind the scenes sneak peek at how they make their beer. Triple Rock Brewery also stands as the only brewpub that still uses the original brewing equipment owned and operated by their founders. "It's honestly just a place where you get to have the most fun low-key hangouts with friends," UC Berkeley senior Paloma Márquez said. "I go every Thursday, plus their fries and pomegranate ciders are the best." On Thursdays, their famous Monkey Head (larger than your average beer) sell for no more than $10. With a patio on the rooftop, a brewery on the side and a restaurant in the back, Triple Rock has drawn the attention of many visitors, Berkeley natives and UC Berkeley students.
1 A.M. Take a bite out of a cheesy pizza or a Nutella-filled crepe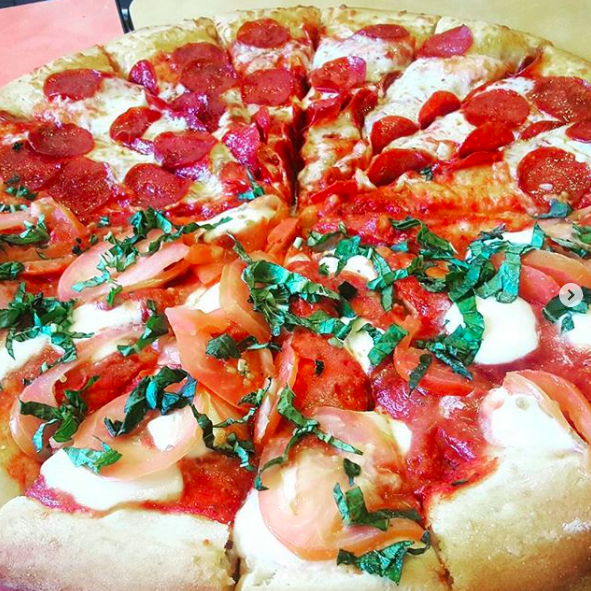 Unsure if you crave something sweet or salty? Fill your sweet tooth or satisfy your craving at Abe's Pizza. Abe's offers a wide variety of crepes, both sweet and breakfast–type, to fill you to your heart's content. However, if you desire something saltier Abe's also makes regular pepperoni and cheese pizza or more specialty types like their Meaty Tomato Alfredo and their famous Magic Mushroom pizza. If you crave both sweet and salty feel free to order both, no one will judge you.
2 A.M. Top Dog Hot Dogs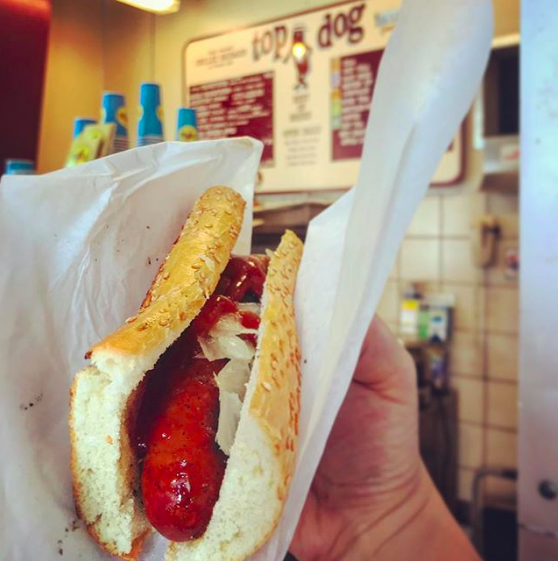 Many of Berkeley's restaurants close early, but that doesn't mean you have to go to sleep with a rumbling stomach. With only $3.75 you can tame your hunger at Top Dog. Top Dog offers an abundance of flavors ranging from different grilled sausages like Kielbasa to Bratwurst and sauces, like mustard and sauerkraut, on a slice of baguette bread. Enjoy a delicious juicy hotdog while also sparing your wallet a few extra dollars.
3 A.M. Express yourself in the same spot as many free thinkers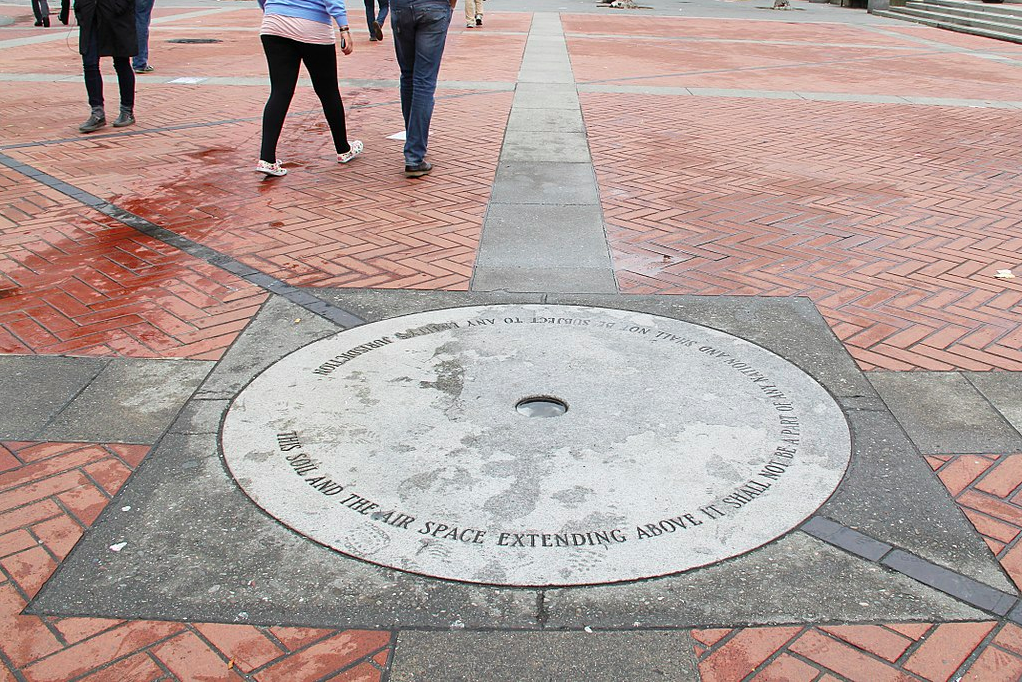 Erected in 1991 and located in front of Sproul Hall, The Free Speech Monument, a circular cement stone reads: "This soil and the air space extending above it shall not be a part of any nation and shall not be subject to any entity's jurisdiction." The hole in the stone stands as an invisible column of air that extends into the sky and into space. This space stands as a place where anyone can speak their minds and not be reprimanded. Go look at the spot where history was made and if you have an opinion you want to share, lean into the invisible column and share it.
4 A.M. Go green by hopping on the Bart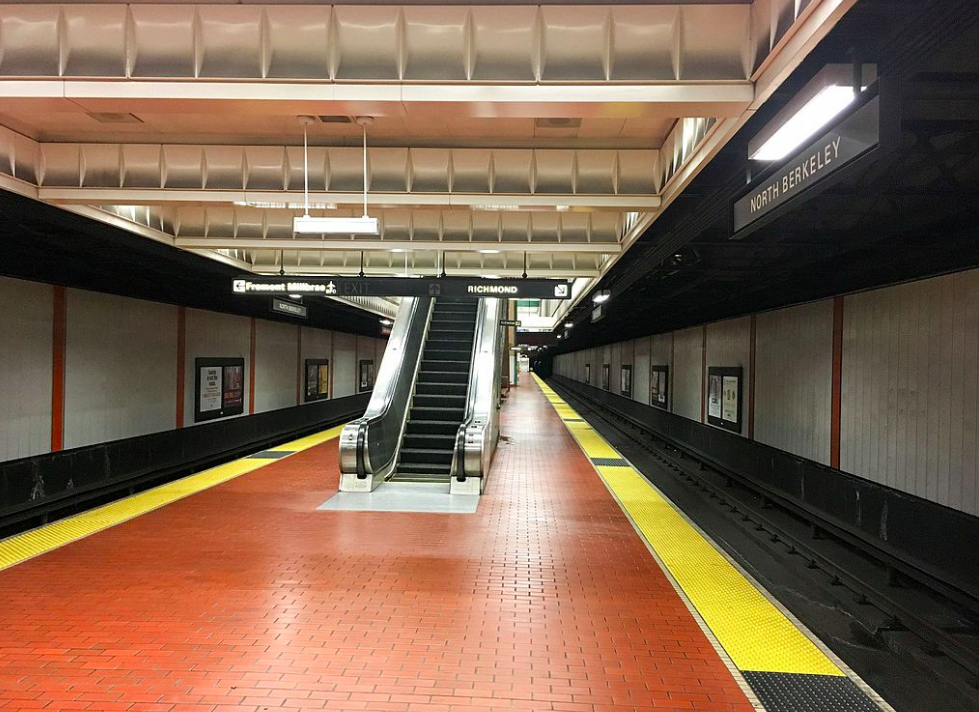 Did you know, 80% of the population in Berkeley prefers public transportation rather than driving themselves as a way to combat the pollution that cars emit? Try taking the Bart as a nice alternative to Uber or Lyft. Many see the Bart station as one of Berkeley's easiest, fastest and cheapest forms of transportation. Not only does Shattuck Avenue have many restaurants and stores to check out, but also acts as the best form of transportation if you want to explore the Bay Area in general. The Bart gives you the chance to pop in your headphones, tune out the white noise and watch as you move through the city into Oakland or San Francisco.
5 A.M. Appreciate Berkeley's history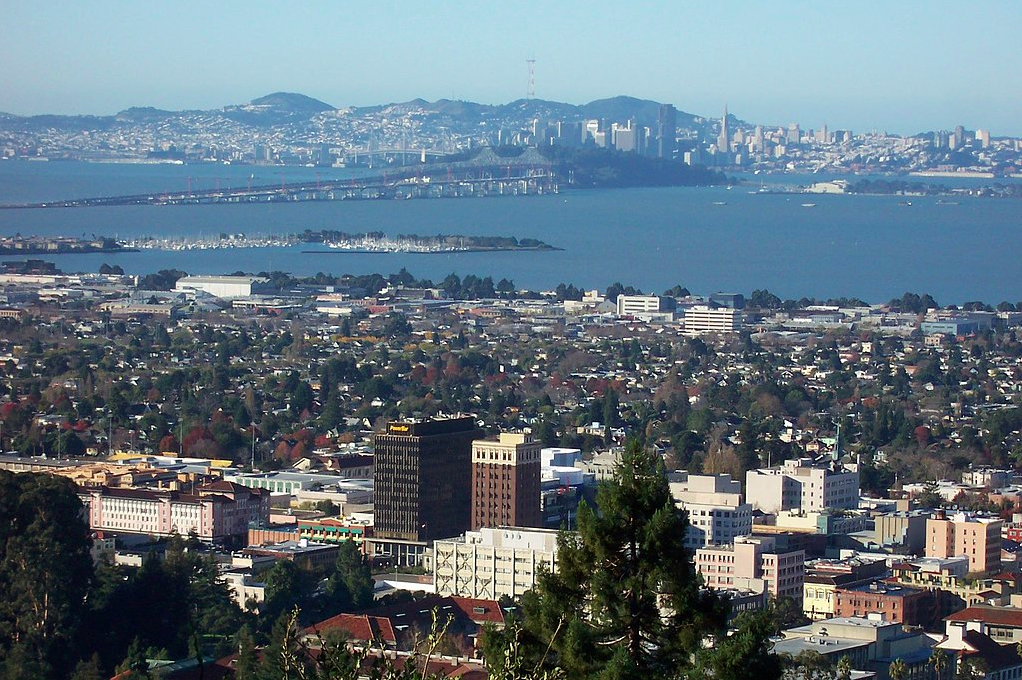 Engross all of your senses in the historic blocks of Berkeley, streets that have once felt the footsteps of famous Berkeley alumni like Steve Wozniak, or actors Chris Pine and John Cho. Retrace the steps taken by famous political leaders like John F. Kennedy, where social movement leaders like Martin Luther King Jr. held speeches on the steps of Sproul Hall. "A lot of people think they have to go somewhere," UC Berkeley senior Gwedolyn Bullocks said. "You're already in Berkeley just walk around, take the time, put the phone away and just look at the people of Berkeley: the parks, the neighborhoods, the architecture, there's so much outside of buildings that can be quite overwhelming versus having to go somewhere, you're already there." Embrace the rich history in the mossy green iron vines of Sather Gate as you walk into the campus of Berkeley, home of the Free Speech Movement.